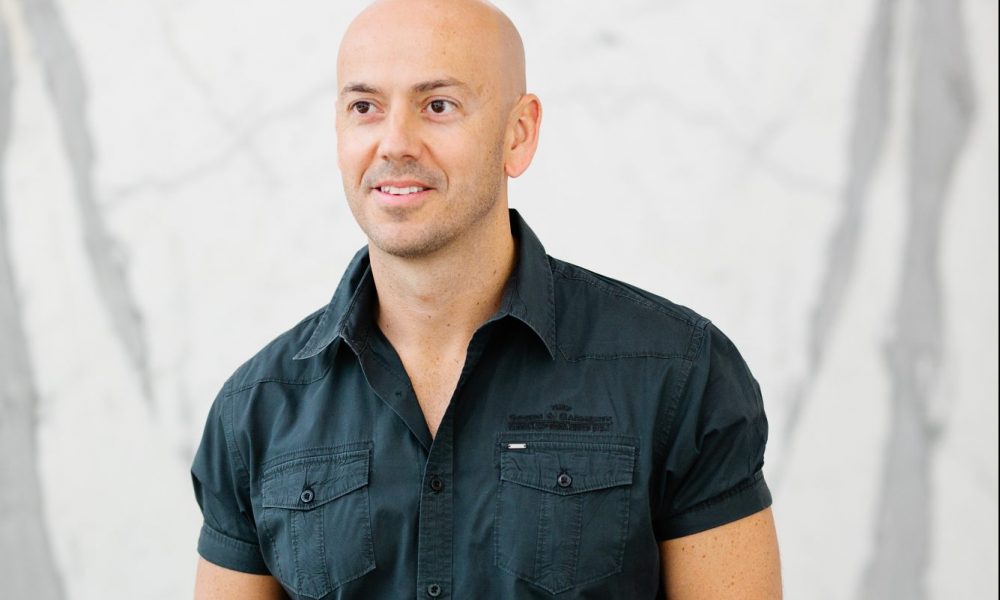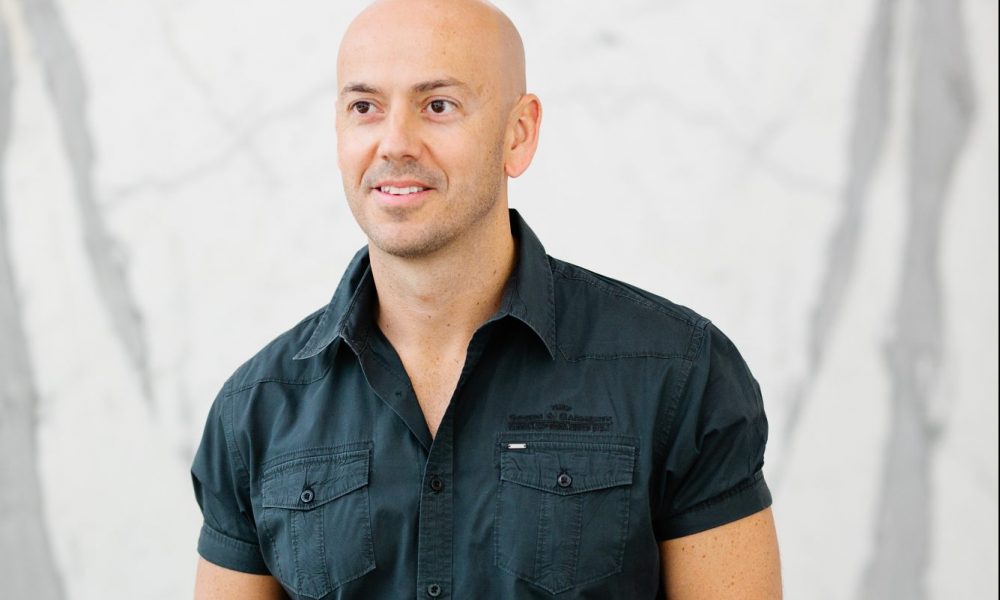 Today we'd like to introduce you to Vinny Tavares.
Vinny, please share your story with us. How did you get to where you are today?
Vinny Tavares: I was born just outside of Sao Paulo, Brazil and went to school at Fundacao Getulio Vargas (FGV), where I got my undergrad. I majored in finance and at the time, thought I would be working with investment banking or private equity but had a very strong pull towards the art industries.
Music has always been a huge aspect of my life. Every day, I welcome the morning with music and play the piano from 7:15 am to 7:30 am. It is the best therapy to start your day. Regardless of where I am, I am always cognizant of sound and my ears are always tuned in with what is playing in the background. In a way, it isn't very different from finding the next visually beautiful slab. You first need to start with the search, keeping your eyes peeled, at all times, nonstop. Otherwise, you might miss the most beautiful piece of unique stone, or song.
I was living in Los Angeles when a mutual friend I met during my exchange program at University of Texas Austin had just started a company and invited me to join. Life is full of connections. It was after that I started to source stone that I realized the beauty and art in stone. That is when my plans for Aria came to being…
It all started when I visited the National Museum in Stockholm and had the opportunity to explore their installation of Slow Art and understand it's philosophy and fundamentals. I was intrigued by the concept of appreciating the beauty of slowly and carefully developed art, and started to wonder how I could apply this concept to the stone industry and design world. And that's where Aria comes in. It's about truly appreciating the food, the painting, or in Aria's case, the piece of art that nature has created so slowly over centuries. It's in this context that I strongly encourage you to look – slowly, deliberately and thoughtfully – at each one of our carefully hand-picked slabs and immerse yourself in the history and uniqueness of each one of the pieces in our collection.
I hand-select the materials by going to the most exclusive quarries around the world ranging from Brazil, Italy, India, and various other remote places and focus on relationship building with quarries and factories.
The most requested material from my clients is the Calacatta marble. It has been the case for centuries now! Literally. It is a unique material that hasn't been seen by the rest of the
world; the finest of specimens.
My favorite part of my job is the hunt for the most rare and beautiful slabs. I'm a traveler, it's in my DNA, and I love the international aspect of it. The most beautiful stones come from some really far-away lands like Namibia, northeast rural part of Brazil, Mozambique or the mountains of Tuscany, bordering the Ligurian Sea. I get the pleasure of exploring all of these interesting places and love connecting with new, interesting people from different walks of life. It's always a journey and our journal features some of the trials and tribulations of traveling these remote destinations along with the fascinating stories behind the stones.
Aria Stone Gallery – what should we know? What do you guys do best? What sets you apart from the competition?
Aria Stone Gallery believes each stone is a unique piece of artwork. Our curated collection of luxurious, hand-selected, natural stone is from the most exclusive quarries around the world. We prioritize displaying stone as works of art much like the experience and environment of visiting an art gallery so that you can experience the full beauty of each stone. The constant pursuit of the perfect slab is what sets Aria's collection apart as a unique stone boutique. Instead of trying to fulfill a pre-determined stock list of standard materials, selections are made based on the uniqueness of each stone. Much like buying a diamond, materials are evaluated for their color, content, clarity, and consistency with consideration on how the vein structures lend to book match veining. Aria Stone Gallery only brings in first quality slabs, 100% of the time, no exceptions. We are known to suppliers as being the strictest importer in the country.
With today's increased use of natural stone in applications, such as granite countertops, stone has become commoditized. Builders throughout the country advertise granite as a standard feature in entry-level homes and as a result a wide swath of America has been able to enjoy something that, until recently, has been associated with luxury and exclusivity. Unfortunately, along the way, the things that truly set natural stone apart from every man-made alternative like laminate or engineered stone have been lost in the process. The ubiquitous nature of stone fabrication in the last 10 years has made natural stone lose some of its genuine allure. Our goal is simply to help customers discover the uniqueness and beauty of this natural wonder.
What moment in your career do you look back most fondly on?
Recently we launched a new program where we take designers and homeowners along with us on the journey of hand-selecting the perfect stone and being able to share this part of my journey with them is truly special.
My favorite part of my job is the hunt for the most rare and beautiful slabs. I'm a traveler, it's in my DNA, and I love the international aspect of it and now I am proud to say that I get to share this experience with others and take others along with me.
Additional information regarding this unique "World- Class Hand Selection" program: The program is a once in a lifetime excursion which gives the clients a chance to experience the behind-the-scenes process of hand-selecting stone for their special project.  It allows the travelers to immerse themselves in the rich history, culture, and cuisine of the region from which the stone is sourced. This hands-on approach is unique to Aria and gives the clients the ability to experience all stages of stone sourcing, from mining and processing, to the selection of that perfect piece.
This truly is a one-of-a-kind excursion, not only do the customers get a chance to experience all aspects of stone sourcing, they are also treated to world-class perks. From fine dining, true to the regions culinary roots prepared by world class chefs, and five-star lodging accommodations to breathtaking views and total immersion in the surrounding culture. The memories of this trip are sure to stay with our clients forever, as they will be reminded of their amazing experience every time they gaze upon their completed project. Not many people in the world will be able to tell tales of the exact origin of their stone and even less will be able to say that they were there as it was hand selected in the quarry.  Aria spends no expense to ensure our customers are treated like royalty.
At the end of this adventure, you will know first-hand what it means to be called "Aria Quality" stone and why we treat each slab as a piece of art. Come along with Aria on this one-of-a-kind journey and gain the unique insight, knowledge, and education from an industry insider, Vinny Tavares.
Contact Info:
Address: 5120 Woodway Drive Suite 1016 Houston, TX 77056
Website: www.ariastonegallery.com
Phone: 844-425-2742
Email: info@ariastonegallery.com

Shown here: Aria Stone Gallery Founder, Vinny Tavares, and Vice President, April Graves
Image Credit:
Daria Ratliff Photography
Getting in touch: VoyageHouston is built on recommendations from the community; it's how we uncover hidden gems, so if you know someone who deserves recognition please let us know here.