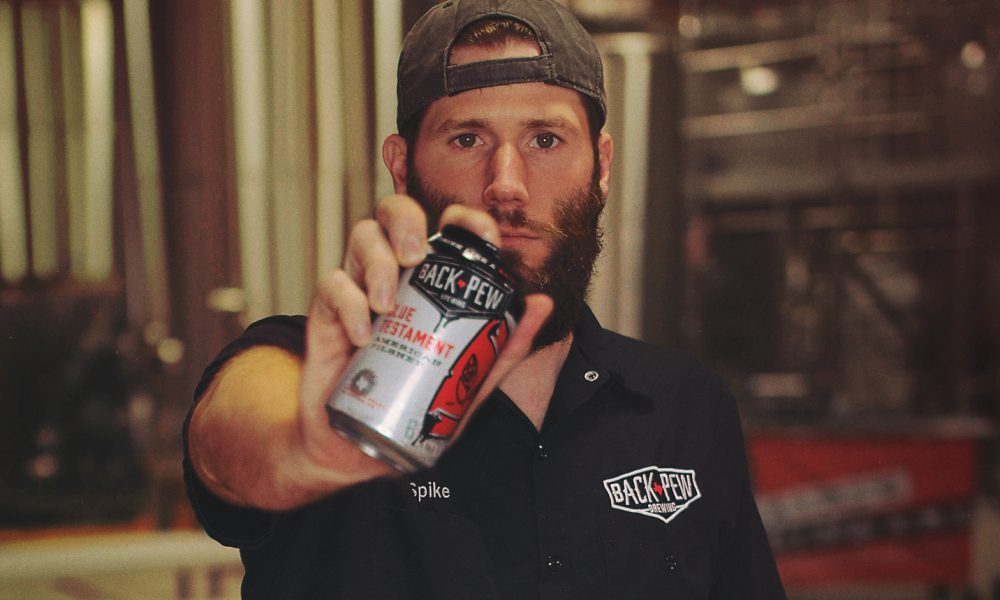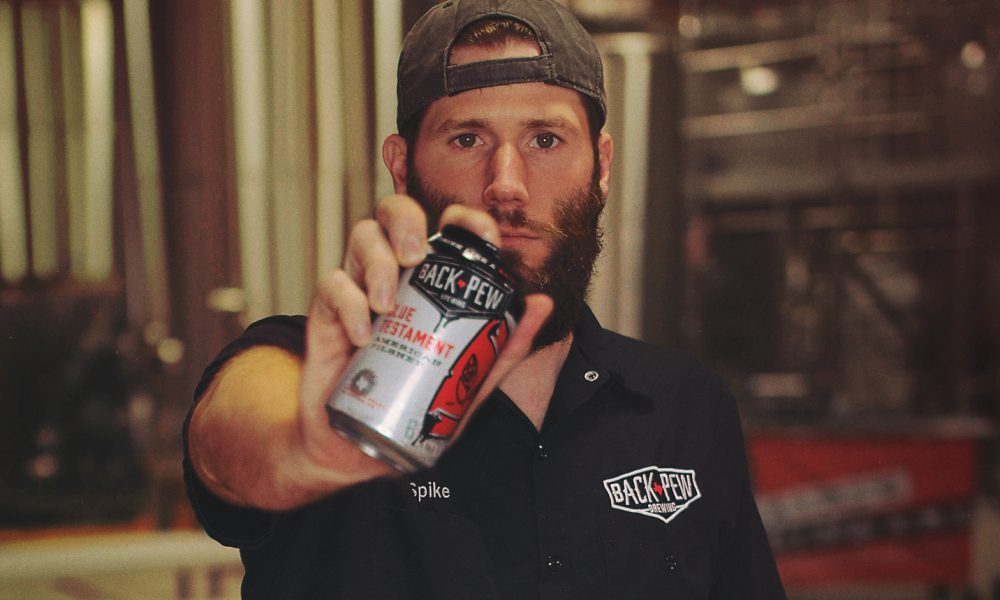 Today we'd like to introduce you to Bobby Harl.
So, before we jump into specific questions about the business, why don't you give us some details about you and your story.
As far as going into brewing, I really was groomed to pursue a Houston-based energy company type of career. Born in Tomball, graduated from Klein High in 2005, I went to Trinity University for my undergraduate in Engineering Science, with the idea I'd go work for an energy company after it. While there, I got to intern for some of those, and it was a fantastic experience, but I graduated in 2009 and let's just say the job market wasn't great. Given my success at Trinity I could still find a job, but at the time I made the decision that spending extra time in school was worth the investment over just going straight into industry, so I began to search out graduate programs. I found one that was very intriguing to meet at Vanderbilt University in Nashville, TN. The cool thing about that program was I would be to pursue my PhD in chemical engineering and have a joint appointment and acceptance to their MBA program, so I could do one then the other. I went up there in July of 2009, and hit it hard, finishing in the December of 2014 with both my PhD and MBA.
As for brewing, I began homebrewing in late 2007, thinking that it would be a cool hobby and, to be quite honest, we were modeling yeast growth and fermentation in class and I thought it would be cool to actually do what we modeled mathematically. (side note: I'm a huge nerd, to the point I have an Ent tattoo. Just wanted to make that admission in case you were wondering) The first beer I did went great- it was a Sierra Nevada pale ale clone. Didn't necessarily taste like that, but still was pretty dang good. After that, we thought we knew everything and made our own. Let's just say batch two was nowhere near as tasty, but we drank it out of spite. But, given the variance, it really got my attention, so I began to read, and delve more into the hobby.
By the time I got to Nashville, I had about a 6 month hiatus while I finished at Trinity, but when I got settled I began the hobby again and started attending meetings with some of the local home brew groups. They are a fantastic bunch of brewers both given the beer they produce and the amount of support they offer to new brewers so they can learn as much as possible. In addition, the professional brewing community was great as well. Linus Hall, who started Yazoo, really helped to garner and open back and forth between home brewers and professional brewers, who in turn supported their efforts. Keep in mind he started Yazoo before the craft beer movement was really taking off, so he went through a different kind of headache than we face now with a bunch of breweries opening. Around mid-2012, I met some guys working on starting their own brewery and had not made the transition out of their home brewing equipment, though they were fully capable to do so. Michael Kwas and Steve Scoville were the two, Michael covering most of the business aspects, Steve the brewing and operations side. I began to hang around, and I knew I'd be transitioning over to the MBA soon when I would have no scientific impetus to keep me interested in that way. They approached me to see if I would help develop their QA/QC lab, and so I began getting more involved. I also would talk with Steve and Michael about how it was going once we got it open, and while in the MBA that is where I decided it was time to write my own business plan and model for what I wanted my brewery to be. I knew I wanted to come back home to Houston, so modelling that versus Nashville, where I was more familiar with the scene, was a bit difficult, but not a completely foreign activity.
Given that I was working on the business plan, I already had investors, so in the spring of 2014 we began looking for a property. It took a long time and we had a lot of nearly working properties, but nothing was really working out. Eventually, we changed our strategy from the east side of Houston and went further out, and then the church property popped up. On ~14 acres, it had two buildings, one that could be used from production, and offices/taproom in the other, but hugely decrepit. Given that no building is meant for a brewery, I took that as a huge win, and the extra space was very welcome. Not to mention, I always wanted to use the duality of the Saints/Sinners line that we put our products in so people can easily make their beer drinking decision, so a church was perfect. You might also say that worked out because of the name, but we were originally Saints and Sinners Brewing Company, but we found out that there were trademark issues with that after we got the church space, and after some searching, we found the new name. We took over the space March 8, 2015, and had it rebuilt and beer in market by November 20, 2015. That was the Friday before Thanksgiving, and we took Blue Testament to 7 accounts around the city. We didn't open to the public on site until March 5th of 2016, and have been opening on since then.
Overall, has it been relatively smooth? If not, what were some of the struggles along the way?
I don't think starting any small business will be without bumps along the way. Just doesn't happen. In our particular industry, there is a significant amount of regulation you have to keep up with, and that can be tiring when you want to focus on other core aspects of the business. You can complain about it, but you also just have to get it done.
Besides that, I think the other overall aspect of a brewery that you have to understand and embrace is that no matter how good the product is, you have to let people know about you. So that is marketing and sales- not the parts I typically love and love doing like production and pushing efficiency. That means we really had to focus on those, especially myself with my typical introverted outlook. That was compounded as we've had a boom in Houston of new breweries- which by no means am I saying is bad- but it just makes those two activities that much tougher due to exponential competition. We just have to stay hard at it!
Back Pew Brewing Company – what should we know? What do you guys do best? What sets you apart from the competition?
At Back Pew Brewing, our beers are separated into two lines: the Saints and the Sinners.
Saint beers will have a primarily white can/white tap handle, Sinners black can/black tap handle. We do this because all of our Saint beers will be a more sessionable, lower gravity beer for all day drinking, and our Sinner line will be higher in alcohol and usually more robust in flavor. That way, if you're not sure what you're in the mood for, just take a look and you can at least get an idea of what beer is on the wall.
Our product lineup is unique in that we do a lot of lager brewing. Lagers are typically more difficult to brew, especially in Houston, due to their colder fermentation and aging temperature and the time it takes to turn tanks. Thanks to my past at Little Harpeth in Nashville and some other studies, and the investment in our equipment so we can do it, we can offer a more crisp, clean, flavorful set of products that we feel people are looking for. That all being said, we don't shun our ale brethren, and have a balanced menu of 3 lagers and 3 ales in market.
What is "success" or "successful" for you?
Success is interesting in my mind. Success I think it typically either defined monetarily (understandably) or, and I think this is more common when you think about our game based things have become, the completion of something. However, as an entrepreneur, I don't know if you even just settle at yep, this is awesome, all we have to do. The minute you get a handle on what you're doing now, whether it be production limits or whatever, you are thinking about the next thing. So to me, success is being able to keep pushing, and pursuing doing it better and better all the time.
As far as success in the business, I do think about it more from a financial standpoint. Some might gawk, but if you can cover your operational costs, cost of capital, and pay your employees the right way, I think then you have succeeded, and that is what we look to do day in, day out. When folks decide to come exchange their time for your money, not only should your money show appreciation, but you as the business owner and the person who came up with the business model is responsible for having that continue and not be a one time thing, or tank the business and leave those people with nothing. So in my mind, that is success for a small business.
Contact Info:
Getting in touch: VoyageHouston is built on recommendations from the community; it's how we uncover hidden gems, so if you know someone who deserves recognition please let us know here.