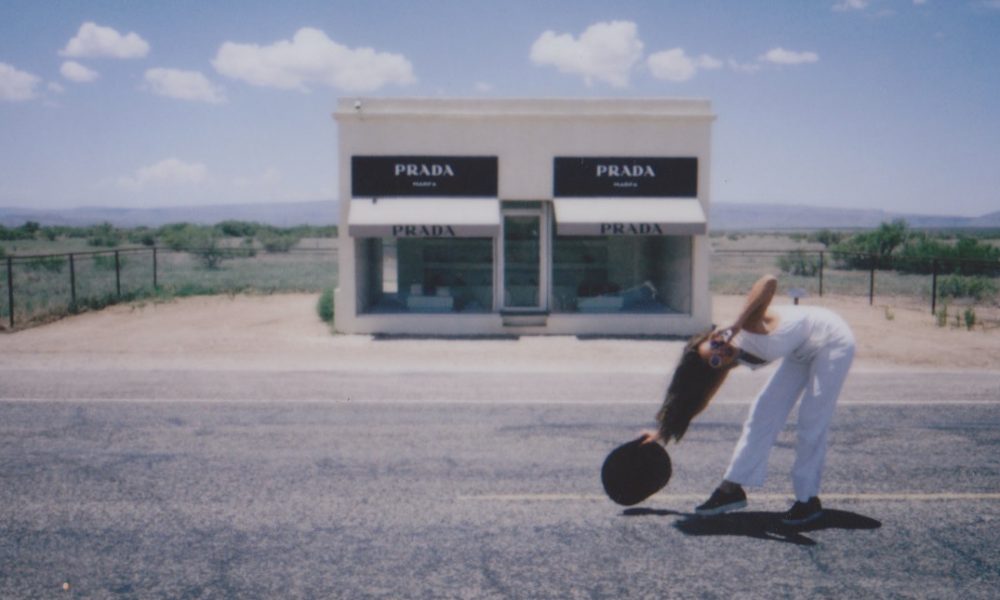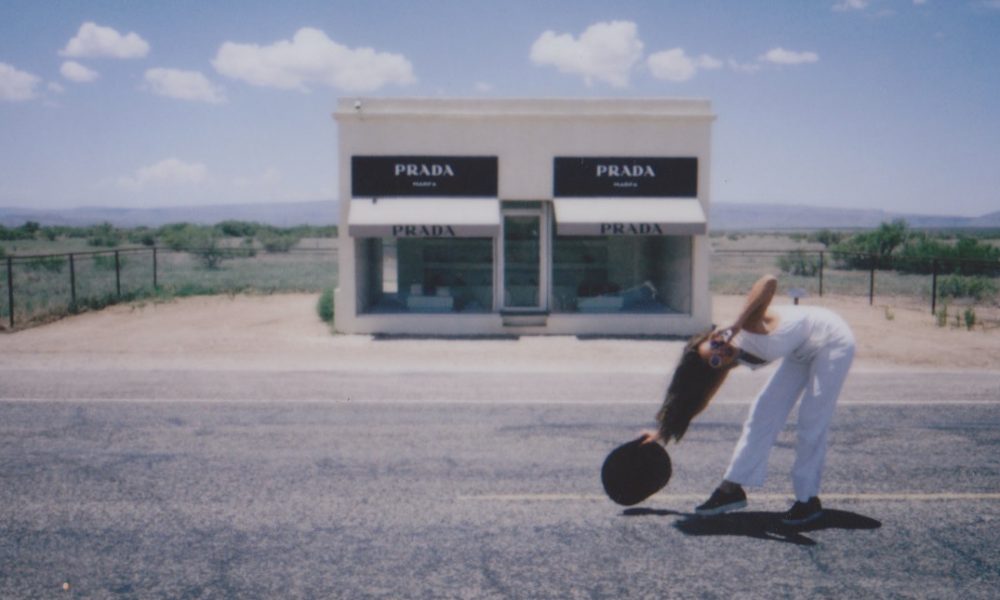 Today we'd like to introduce you to Bri Costello.
Bri, can you briefly walk us through your story – how you started and how you got to where you are today.
A similar story to many other photographers, my journey with photography started young. In truth, it started with my mother–photography was always a massive part of our lives. I come from a family of artists that celebrates expression, so I grew up experimenting with carious mediums of art–from watercolor, oil, sculpture and to artwork. Mom has literally 100s of albums from my parent's young adult life, early childhood and throughout the years before we took photos on our phones. As a matter of fact, when my parents evacuated their home quite a few years back due of hurricane warnings, my dad's entire truck bed was filled with these albums and video tapes–these are the things I have been taught to treasure, and I have honestly never known to think of photography other than a natural and constant part of life. That stated, my personal journey was probably ignited whilst living abroad. I traveled around with a little snap and shoot that happened to have manual settings. Since I was a little behind on my language in foreign countries, my camera often became my closest companion, and the way in which I began to understand and explore the new world around me. When I came back from abroad, I upgraded my camera, and more and more friends and family started asking me to take their photos. I worked with a childhood friend and well-known photographer in Austin, shooting weddings as often as I could with her to learn more. I realized I really loved taking photos, and as the demand got large enough, I decided to begin pursuing photography as a career. About 4 years ago, I shot my first wedding. The following year, I shot 4, and they year after that, I shot about 24 weddings, and have been about there ever since. Although the wedding market is where I focus most of my attention, I do also love to shoot couples, families, fashion bloggers and small business entrepreneurs, as well as corporate and event photography. It is something outside of my norm, and every session or event, I learn something new and become a better photographer.
My absolute favorite part of taking photos is getting to be a really unique part of something special, capture it, and then help others to see the beauty of it. I aim to record authentic moments and genuine interactions by fostering a fun and relaxed environment by employing gentle direction and years of experience to build such moments in both a flattering and natural progression. My goal with photography is to always be improving, exploring, expanding, while offering up the most comfortable, fun, easy, chill, reliable, and consistent product.
We're always bombarded by how great it is to pursue your passion, etc – but we've spoken with enough people to know that it's not always easy. Overall, would you say things have been easy for you?
The progression from hobbyist to professional definitely involved a fair bit of hustle, but all of it was truly exciting. There were times that I wasn't sure which decisions to make for my business, or if I was being taken advantage of, but I truly tried to make the best decisions possible, stay smart with finances and marketing, keep my costs low, and build a network of people–fellow photographers and other small business owners–that I could trust and go to for advice. My dad also owns a fairly large "small business," and I worked for him before venturing full-time into photography, so the advice and lessons I learned from him were invaluable. I would say the most confusing part of it all was trying to figure out how to make it all legitimate and make sure I was paying taxes, keeping my books in order, etc. I think some of the early decisions I made in this regard saved me more than a few headaches and missteps. I hired on a monthly bookkeeper almost immediately after I incorporated. I wanted someone to help me see if I was spending money in the right places, to keep my books up to date, and make sure all of my taxes were paid on time. The first year, I advertised with a local print magazine, which I think was awesome to put my name on the map, but I really didn't take full advantage of the opportunities there, so it ended up not being as effective of a decision as it could have been, but I think making wise marketing decisions is absolutely key to establishing a brand.
Other than that, I would say one of the other greatest challenges, somewhat more specific to a photographer, was defining what made me different, and what I had to say as an artist or visual storyteller. It can be tempting to look around you and try to imitate. I knew what I like, but I couldn't seem to imitate or really define what that was and apply it to my work. I had read it so many times before–how destructive that type of mindset and comparison could be to an artist, but I honestly didn't know where to begin to bring my work to the place I wanted it to be. I would spend hours doing and redoing sessions and work. Getting frustrated, wanting to quit, starting again, and finally settling and not as proud as I would want to be of my work. Until I finally stopped looking around. I started from scratch with my processing, and each alteration I made to a photo was intentional and honest. I had a reason for making the change I did, and when I began to do this, I finally found myself offering a consistent product that I was truly proud of. I truly believe we all have something unique to offer the world. But no one can do what I do better than I, nor can I imitate an original better than any creator. A copy of a Picasso is just never quite right. One of my favorite quotes is by Oscar Wilde, "Be yourself. Everyone else is already taken." And no matter how many times I read this and knew it, until I stopped comparing artistically, I could not be the best version of myself.
So let's switch gears a bit and go into the Bri Costello Photography story. Tell us more about the business.
I mostly concentrate on weddings, but I also shoot bloggers and small business owners, senior portraits, new families, lifestyle sessions, commercial products and companies, and local events. Each of these types of photography present a different set of opportunities and challenges, and every lesson I learn from each session or event adds the next. I am not very good at bragging, but I can tell you what others say. The feedback I hear back most from my clients is that I am extremely communicative–I know many creatives that are not the best at responding, and I get it. We just get busy, but this has been a priority for my company since day one. I also hear that my presence on a shoot is calming, but fun. I call it my bedside manners. Each session, especially a wedding day, has taken a lot to pull off. If it is a wedding–you have months of planning and thousands of dollars and childhood dreams. But even a family session requires scheduling, getting the family ready, fed, looking photo-ready. This responsibility often falls on the parents that already have jobs and finances to manage, so they are sacrificing and making an investment of both time and money to hire me, and I have never forgotten that. Sessions should be enjoyable for everyone–even the dudes and dads. I like to laugh, make jokes, and foster genuine connections with my subjects because that is when they ultimately feel comfortable enough to let their guard down, be vulnerable, and allow me to capture their truest, most beautiful selves.
Has luck played a meaningful role in your life and business?
Man. Luck. What an idea. I think there is a bit of luck involved in any business–the right opportunities at the right times. Certain people finding you, and you being available and capable of working together. Sure. And I could see how luck could play a role in catapulting a business to the next level, but at this point, I would say luck has very little to do with where my business is today. Photography, like many creative industries, has so much to do with putting your head down, staying humble, doing the work consistently, and working hard. Daily tasks include: finding outlets to showcase your work, meeting the deadlines you committed to, and looking for new work. Networking is also not to be underrated. Going a little above and beyond for your clients and those vendors in the industry you work in develops connections and leads to referrals for future jobs. Following-up, not giving up, and not getting down on yourself. Understanding the patterns in your industry also help with financial planning and when the market is just low, or when you may need to be doing more.
Pricing:
Weddings package coverage starts at $2,600, but there are also a la carte options if designing your own package works better.
Family sessions are 1 hour and $475, including 50-60 digital selects.
Portrait sessions start at $450 for 45 minutes and 20-30 digital selects.
Pricing for media and event packages are quoted per job based on specific needs of the client.
Contact Info:
Image Credit: BRI COSTELLO PHOTOGRAPHY