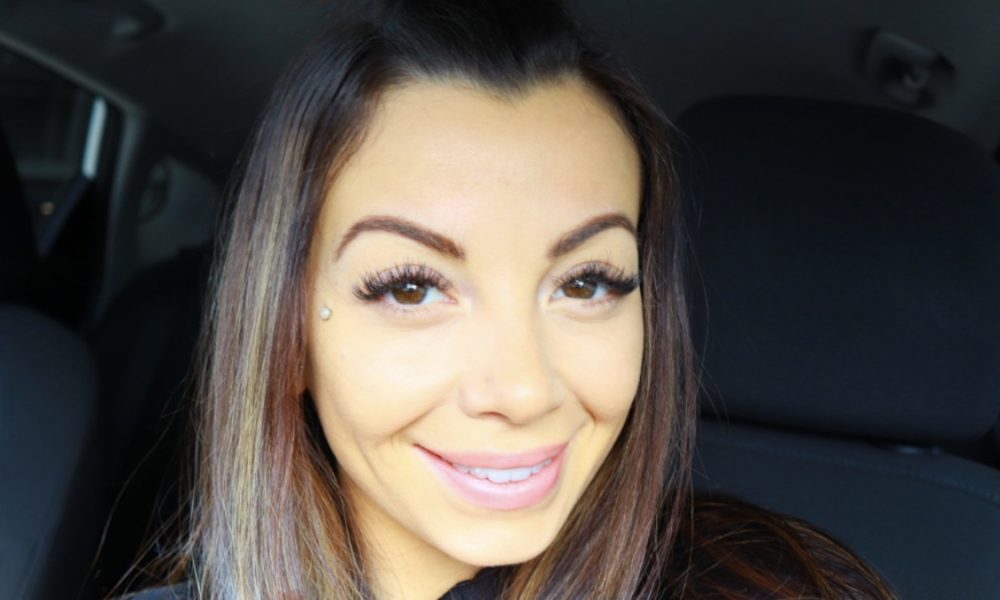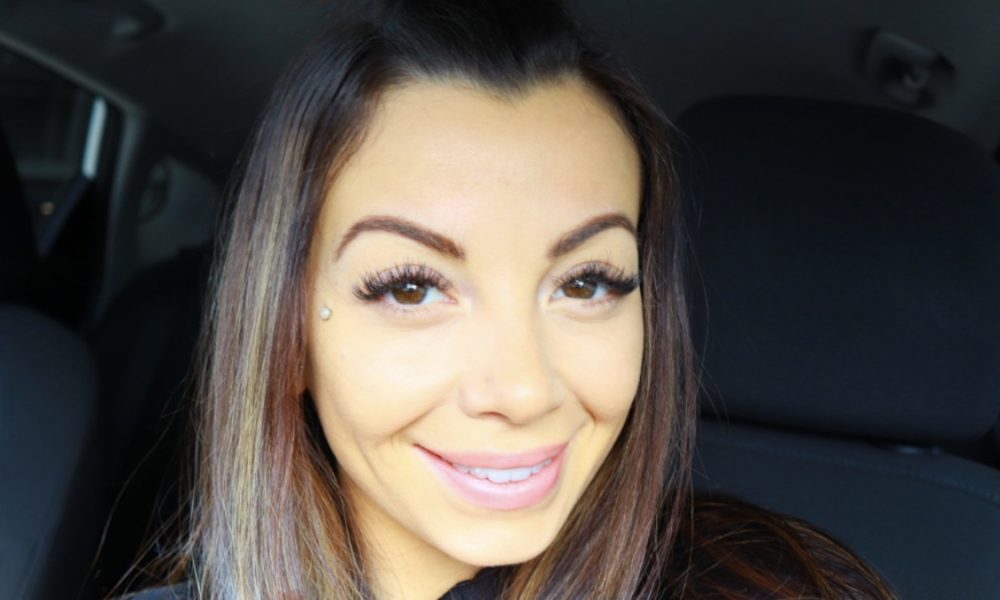 Today we'd like to introduce you to Ashley Toache.
Thanks for sharing your story with us Ashley. So, let's start at the beginning and we can move on from there.
I grew up with a single and extremely hardworking mom, struggling to provide stability but always found a way, kind of like a superhero. From the age of 6 – 13 years old, I was working within our family business, an aquarium established by my grandfather in 1971 in Los Angeles, CA. I used to wake up early with my Papa as a young girl and be eager to go to the business with him to help open shop. My responsibilities were to feed the fish, scoop out the dead ones, get some brine, bag the fish for customers, etc. It was a big responsibility at my age but it made me feel so important. I started my first job with a worker's permit at 15 years of age as a hostess. As a young freshman, I worked with some of the most well-known seniors from my high school all amazingly fun and beautiful. I say this because I always chose to apply to places where I was happy involving people and around others who were ahead of me that I could learn from.
When I first stepped into the tanning industry, I was 18 years old. I had just graduated high school in 2009 and moved back from Seattle and applied to a hot new tanning salon in Marina del Rey and Los Angeles, where I met the best in the game. Servicing clients in Los Angeles is fun to say the least and very exciting. There were tons of celebrities, dancers, entertainers, models, producers, designers, you name it. I did my very first highly successful airbrush tan for a client here and this experience kickstarted my passion for this type of beauty. I eventually decided to move back to Seattle in 2013 where I joined another tanning salon Seattle Sun Tan. This was a saving grace for this new chapter of my life, and I flourished. At both establishments in WA and LA, I had achieved a top sales position. Not only was I good at gaining clients but I fell in love with the process and the relationships I made. This was the key to my success, human connection, relation, and empathy for other people's lives and their friendships.
After one of my hardest decisions I've made over the course of this period, I packed my bags and headed south to Houston, Texas with my family in 2016. It took me some time to let go of Seattle in my heart, I left my best friends, partner, and some family. In Houston, I worked for my dad's company at the time as a legal administrative assistant and in that same year, I found myself an opportunity with one of the most beautiful tanning spas in Houston. Here I was introduced to the concept of mobile sunless tanning and the amazing owner, who her and I just had so much in common. This took some time to adjust to, being new to Texas and trying to find clients to spray with me, it was unsuccessful and disappointing at times. Eventually, circumstances changed and I was offered the main mobile position. This meant taking on clients who had been with the company for many years. I was always confident in my work in this industry but the pressure was on. Eventually, I built amazing long-lasting relationships with these clients and their families in Houston and in return inherited their loyalty when I finally branched off on my own.
It was the year of 2018, February where my life had experienced drastic changes. My mom had passed away unexpectedly at the age of 45 due to many autoimmune and crippling medical conditions. In that same moment about a few days later the owner of the salon, I was working for had sold her company to another and moved to NY. My mom was always supportive in wanting to help me start my own spray tanning company we just never had enough money to invest in it at the time. She would always send me ideas and machines she found, she didn't know a ton about the equipment but bless her heart she would learn, she was the jack of all trades this woman. After nine years into the industry, I was always okay with working for another company, even though I always envisioned and dreamed of having my own. The timing could not have been worse, but in this horrible timing, it was so opportunistic.
My uncle decided to help me that same weekend bring my vision to life in light of how sad things were around me. I took the leap of faith as he invested in me and invested in making my website. I terminated my title with the place I was working for and asked for everyone's blessing and in God's grace it was received along with most of the clients I had built relationships with. From then on out my mission was to make everyone feel beautiful in honor of my mom just like she had deserved. I drowned myself in work the rest of 2018 and took every client that came my way as a blessing from God and my mom. I paid Uncle back within three months of opening. Currently running this company on my own since the start March 2018, I have built my brand and company to be consistent, educational, and trustworthy in the past year and a half and I couldn't be prouder. My mom was the strongest woman I knew and I feel a lot of her fight to survive in me and my work ethic. There are days I come home after 10 hours straight exhausted, sore, drenched in sweat, and weathered.
My mentality going into the workdays is that I have people that depend on me for their important events and I don't let people down, it's not how I operate. It is in these days I find strength, character, and accomplishment. Bronzed Bunz is about spreading glowing positivity, giving more than we receive, loving hard on all of our clients, and providing education in what we do and what we can accomplish. We are more than just a tan we are consultants. Today I can say I have had the opportunity to consult and work with the top entrepreneurs such as but not limited to,  Jimmy Coco (tanning mogul), Jamie Kern Lima (IT cosmetics), and Carly Rae Jepsen (singer) to name a few. Along with top influencers, models, realtors, CEO's in Houston, and I couldn't be prouder. My dream for this brand is to see it in other states offering the same amount of love, care, and beauty to our clients everywhere. Along with a space for our clients to always feel welcomed to, and beautiful in. I eventually want to start my own organic, and bronze maintenance, skin-oriented brand. I get a lot of questions from young entrepreneurs like me how to get started and I would like to create an in-depth training course on my personal steps to success so everyone can be successful to.
Overall, has it been relatively smooth? If not, what were some of the struggles along the way?
There are many struggles when running your own business which include;
Staying motivated is very important because you don't have anyone to tell you what your deadline is. If you don't put in the work you will get nothing out of it.
Being innovative because the market and industry is always changing. To be the best you have to stay ahead of the change. Find new ways to provide your services, to market, to educate your clients or your following.
Making mistakes and taking accountability for them, it is one thing to say you made a mistake and its another to blame the mistake on anyone but yourself. Take responsibility and learn from it.
You have to always remain willing and to never let yourself get too comfortable with the way things are. There are clients to meet and money to be made but if you don't remain willing to do the things that will help you get there, no one is going to be willing to support you and your business.
Please tell us about Bronzed Bunz.
We are a mobile sunless organic spray tanning business. We travel to you providing you with a completely safe and natural looking tan as an alternative for spending hours in the sun. We consult what events you are preparing for, how dark or light you would like to be, along with matching your skin tone to bring out the most natural looking glow to compliment your already glowing skin. I am most proud of the consistent results I can provide on a weekly basis through my very detailed technique I have innovated over the past nine years. My clients are for the most part always thrilled by their tans without looking to noticeably dark or fake. My technique took me a while to master when servicing my clients. The positions, supplies, custom-mixed solutions, and resources I use to make my spray tans look as natural as they do is what sets me apart from a lot of other places.
If you had to go back in time and start over, would you have done anything differently?
I am a firm believer in following a journey and each part of that journey brings you a step closer to fulfilling your dreams and destiny. If I had to start over, I don't think I would have done much differently because I feel that each step I have taken has taught me a lesson for my future. If I had to choose one thing, it would be to have built a team. I always try to take on things myself until I feel ready and it caused some loneliness in the process. You can't do it by yourself and eventually, you meet people who believe in your dream and want to help be apart of that vision. I am learning to allow people into this dream to help me grow this brand.
Pricing:
New client Mobile Session $10 Off = $50.00 -$60.00 (Comfort of your own home, we bring all supplies needed)
Luxe Treatment (Primer & Moisture Setting Spray) $10.00
$10 Referral Credit when you refer someone to Bronzed Bunz
Contact Info:
Suggest a story: VoyageHouston is built on recommendations from the community; it's how we uncover hidden gems, so if you or someone you know deserves recognition please let us know here.