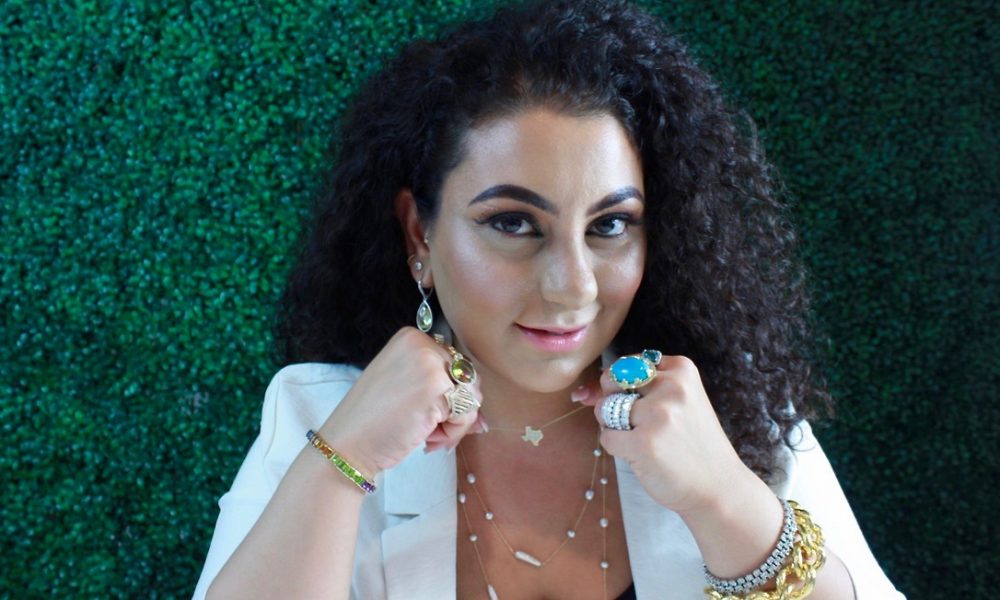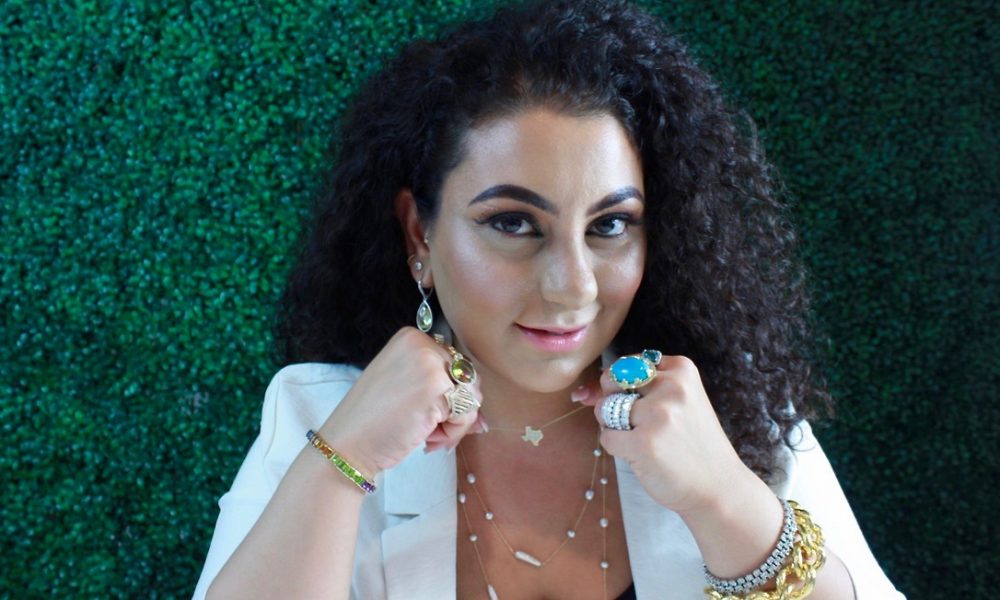 Today we'd like to introduce you to Callye Peyrovi.
Every artist has a unique story. Can you briefly walk us through yours?
Oddly enough I started out with my eyes set on a path in medicine but I always knew I had the soul of a creative. After my mom's victorious cancer battle I needed a change of scenery. She has always told me to follow my heart so I swiftly switched majors after being accepted into the esteemed Creative Writing Program at University of Houston. I graduated with a concentration in poetry and dual studies in Journalism.
I embarked on my endeavors as a music journalists for Atlanta based magazine Rolling Out covering live concerts, writing album reviews and hosting segments for Hip-Hop OnDemand. Being placed in front of plethora of major artists such as Drake who were continuously bombarded with the same questions I began inquiring on the untraditional. I found my interviews would always end on an airy personal note of ultimately discussing our shared love for jewelry and admiring one another's adornments.
My personal eclectic jewelry style garnered the attention of several celebrities and I began styling photo and video shoots for local artists on the side.
Jewelry was in my opinion the greatest form of self-expression via fashion in the music industry. When I spoke to people I wanted to see past their persona and get a glimpse into their soul. In wanting to bring that to light I started my jewel blog Get Stoned where I shared intimate experiences on people's most treasured rarities.
Moments came like sitting down with Slim Thug at his home going through his bling box, accompanying 2Chainz while on a jewelry shopping trip and a sit down with Big Sean where we both gushed about our grandmother's influence over our style choices.
I was hungrier than ever to know what about jewelry spoke to people so deeply. My mission became to paint that on a person by bringing their inner-most personality traits into a tangible ever-lasting form that they could don proudly.
I knew my passions could be harmoniously blended together but I would have to create the career I wanted for myself.
I completed my post-graduate studies at the revered Gemological Institute of America in New York City becoming a certified Diamond Gemologist. Armed with my unique skill-set and experience of consulting in the industry for emerging brands I later joined international fine jewelry house SUTRA as their Global Marketing and Public Relations Director. I built my portfolio of securing jewelry for more than 25 major televised events such as accessorizing Cardi B for The Clive Davis Grammy Party 2018 and most recently Angela Bassett at 2019 Academy Awards Oscars Red Carpet.
During this time I started creating pieces for close friends due to receiving an overwhelming and humbling response to my work. I was honored that my network wanted me to create their talismans and life-long symbols of commitment like engagement rings. It was here out of passion and love that Callye Peyrovi Jewelry was born.
Please tell us about your art.
I create custom jewelry mementos to treasure for a lifetime. Whether it be an engagement ring meticulously crafted with the person that is going to wear it in mind, exotic gemstone treasures that speak to someone's beliefs and heritage, or a necklace that's intended to become a family heirloom one day, I love them all. Embellished pinky rings, over-sized eternity bands, charms and dainty earrings are some of my favorites to design.
My process for custom commissions is very hands-on. I make sure the client is involved in every step of the way and work with them to understand what they want to gain from this wardrobe investment.
I believe that energy is transferable, whole-heartedly put myself into my work and do all things with love. One of the greatest poets in Persian literature Mawlānā said "where ever you are be the soul of that place" and that's how I feel when I create my works of art. Full immersion in the moment is important. Making the conscious decision that as you enter a room you will brighten that place with your positive aura is imperative and I want my jewels to embody that same effect on people when they adorn them.
Jewelry should excite you to your core and make you feel special every time you put it on.
What do you think is the biggest challenge facing artists today?
Often times we're told we won't make it because the market saturated and that goes for multiple industries and creative outlets.
People will question your abilities and doubt you being viable in a competitive market. The thing about art [jewelry] is that every artists brings an authenticity to the table that you aren't able to replicate. Your expression of individualism will allow you to thrive in any economic climate because there's only one you.
As long as the sum of your actions in your artistic field lead up to your passion then you will stay on course and be successful at whatever you're creating.
How or where can people see your work? How can people support your work?
You'll currently find Callye Peyrovi Jewelry on celebrities such as Kehlani and Big KRIT.
You can explore making or ordering on my website and submit a direct an inquiry to create custom pieces with me at www.callyepeyrovi.com online.
I'm a modern virtual jeweler in the cloud that works by appointment only.
My latest designs are shared on my Instagram where I also post my trunk shows.
@CallyePeyroviJewelry
Contact Info:

Callye Peyrovi Jewelry

Callye Peyrovi Jewelry

Callye Peyrovi Jewelry

Callye Peyrovi Jewelry

Callye Peyrovi Jewelry

Callye Peyrovi Jewelry

Callye PR Portfolio

Callye PR Portfolio
Image Credit:
Cardi B – image provided by Sutra Instagram
Angela Basset – image provided by stylist Jennifer Austin