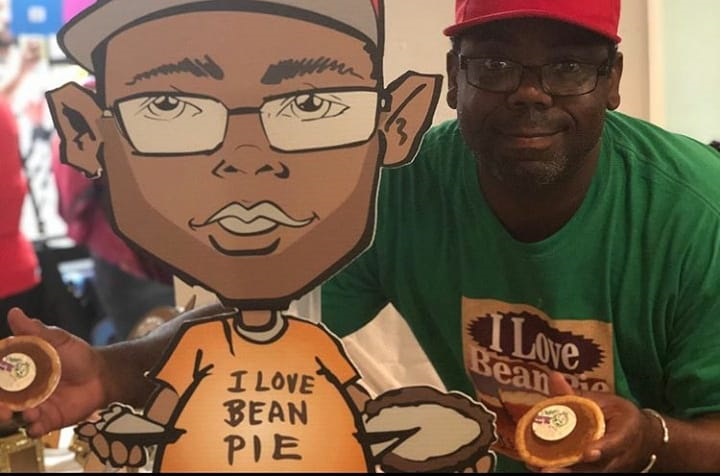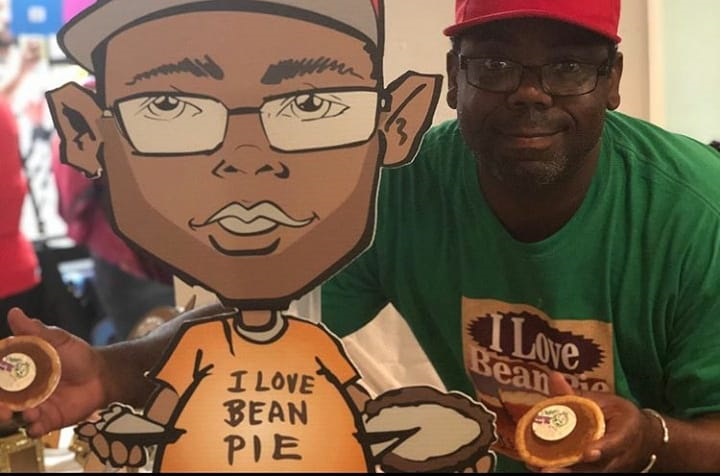 Today we'd like to introduce you to Chef Eriell Muhammad.
So, before we jump into specific questions about the business, why don't you give us some details about you and your story.
My love for food started at a very young age. I am from New Orleans Louisiana and born the last of 12 children. I grew up seeing a large gathering at the table for dinner. Every Holiday and Birthday was special. Things were sorta… you know, timely and regimented. My mother didn't waste no time when it came to feeding our family. Choosing the right vegetables, fruits, or spices. Starch or no starch. Sliced Bread or Rolls. Pie or Cake. At an early age, I found myself learning the science and mechanics of Creole style cooking. All throughout my learning from my mom… she would say, once you master flour and water. You will always have a meal. Everything else comes easy.
As I began to mature… so did my palate and desire to know why foods taste and do what it do. Not realizing my curiosity would take me to the continent of Africa visiting two countries. Traveling to many different states, cities and towns. Having some great mentors along the way.
That journey has allowed me to be the Chef, and sometimes be the Personal Chef to exquisite dignitaries, and scholars. Ans a few different celebrity, here and there. But the true joy is, and always will be. To come back home, to cook for a gathering of friends and family. That means the most to me
Has it been a smooth road?
"Break an egg to make an Omelet"
It's funny when people ask. Has the road been smooth? Or have I had any struggles.? Sure… sure I have. I remember right after culinary school. I had begun working in a Chinese restaurant in Seattle, Washington. I was excited and ready show my skills. For a while, things were going fine, and the place stayed busy. Until one day, I showed up to work. But as I got closer, I noticed the place was empty. Everyone gone. With no warning or notice. Which gave me the first wake up call to stay ready, and better communicator.
From many past kitchen experiences. Whether in a large restaurant or a small cafe. It has allowed me to teach and mentor new culinary students. They seem so excited to have on the White Coat for the first time. And most times are looking to get that TV, or Big restaurant Deal. One of the first things I explain is struggle is necessary. Most roads in front of a failed restaurant is very smooth. I teach, there are two major components you must remember. The customer(s), and who you are… Because people seldom remember your name. They remember most, how you made them feel.
So let's switch gears a bit and go into the Nations Brand Breads story. Tell us more about the business.
I started out baking a few dozen cupcakes, and muffins for a friend to sell from his burger stand. What I thought then was just a way to get some fast cash. Until I was introduced to a restaurant owner that said he heard, I baked bread. And if I would give him some samples…(smile) 12 years later, the rest is history. Nations Brand Breads mission is to serve the communities that desire to make healthy choices. With every slice of bread cake or cookie. We strive to make great tasting choices.
We presently share a 6000 sq ft facility. With a staff of specialty bakers. Specializing in french and artisan-style techniques. Taking full advantage of using time and temperature to create a high-quality taste and texture we're known for. We bake a full line of American style breads. Our Honey Wheat and Jalapeno Cheddar cheese breads are always a favorite. Because it features, ingredients from local artisans, and farmers. Our french style and sourdough bread are farmers market favorites as well. For the last five years, we've been blessed to grow with Houston's fast-changing demographics. Bringing an influx of requests to produce Authentic Mexican style breads and desserts for different Taquerias and Food Trucks. Which is Sparking us to grow in areas to use new techniques and methods.
I'm grateful for the talented bakers we have. Blending Old World Techniques, and Hot New Trends. Whether the trend calls for using Gluten-free or Flourless. Nations Brand Breads has the talent to produce a great wholesome tasting loaf of Bread.
Now, with modern technology. we are finally complete with the design stage of a full-service bakery. a very huge Thanks to htwn.biz/mws for the design and Implementation. Which will be an addition to a storefront with a fresh bakery shopping experience. Connecting Technology & a Loaf of Bread. This allows our New, and Loyal Customers to connect with us through Our New NBBreads Phone app and Home delivery service. Sorta like, (Smell-a-Fone)(smile). Even though you can still enjoy our fresh baked goodness at every PopUp and farmers market. Where we feature some of our top Quality Pies and Desserts as well. Such as our Caramel Apple, Lemon Chess, Carrot Supreme Pie. Our most popular dessert is the World Famous "Supreme Bean Pie". Which is Blended Navy Beans, a mix of fresh eggs, milk and Cinnamony Pie spices. Has been known to bring smiles to some curious faces.
Even though technology will help us move at a faster pace. But I've always loved the idea of being able to speak directly with the customer,  and having a conversation about a simple slice of bread. Or how any of our mini bundt cakes taste. Or how they may have experimented with putting their favorite jelly or that favorite Vegan butter on it. To me, that brings a strong sense of community and family and that brings a defining moment.
How do you think the industry will change over the next decade?
What's great about being a chef is knowing the food industry will always grow. However, being able to stay ahead of the trends and create from what's available locally. As I've always shared with many young chefs, that's looking for the new hot restaurant, and hoping for that TV deal. Is to stay ready to re-invent yourself. Never be afraid to try other than mashed potatoes. Don't get me wrong. That's my first love. But if that's all you have. Then, that's all you will be… Always. Stay ready… So, you don't have to get ready. Keep your knife sharp… (smile).
Riding the Green Wave… Cooking a plant-based menu. It's nothing new. But it made its way back to the forefront, and this is where I share with some of my colleagues. Customers are always looking for a new hot thing. Wanting a more healthier lifestyle through diet and as chef, we have become like scientist. To properly combine ingredients and foods to achieve the proper and tasty results. Preparing and cooking a plant-based diet is here to stay. A more educated customer is driving the industry. Where they know and understand, Health is wealth.
Contact Info:
Address: 3402 Emancipation
Houston Texas, 77004
Website: WWW.NATIONSBRANDBREAD.COM
Phone: 281.544.0018
Email: NATIONBBREADS@GMAIL.COM
Instagram: #NBBREAD
Twitter: @NBBREADS
Image Credit:
Lori Photography
Suggest a story: VoyageHouston is built on recommendations from the community; it's how we uncover hidden gems, so if you or someone you know deserves recognition please let us know here.