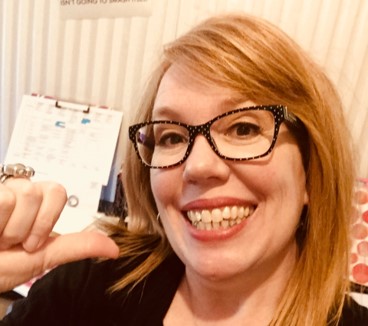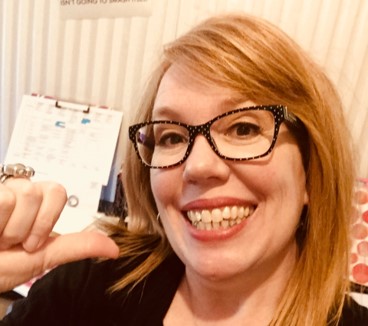 Today we'd like to introduce you to Christina Meade.
Christina, let's start with your story. We'd love to hear how you got started and how the journey has been so far.
When I'm asked that question, I always feel like I should have some beautiful story outlining this logical path of how I got from point A to point B. There is no elegant story and the path is messy. I feel like my whole life was leading me to where I am today. It's a lot of little things. From hearing stories from my mom about how she was told, she couldn't do certain things because she was a girl to experiencing similar situations myself to becoming a business owner and seeing the world through another lens. It's all those little threads that happened throughout my life that on their own can seem almost insignificant but when pulled together, they create a beautiful tapestry that has become my life's calling.
While I can see how my past experiences have helped lead me to where I am today, things accelerated I guess you can say, when I left teaching and joined the business world with my husband. It gave me the time and space to think about what I was most passionate about. What kind of mark do I want to leave on the world? Where do my interests lie and what are my strengths? I've always been interested in women's issues but as I joined the business world, I saw that some of the assumptions I had weren't totally true. That there wasn't as much progress as I had once thought there was. I started asking why and what can I do about it. My philosophy is if you're not part of the solution, you're part of the problem. How can I take my strengths and use them to create change? So I talked with women about some of the things they wished they'd had growing up. I looked at where I could see a need both for girls as well as society. And then I took my strengths and love for teaching and combined that with the information I had to create Nerdy Girl Success.
Has it been a smooth road?
I don't think anyone really has a smooth go of it. It's all about taking the risks, making mistakes and learning from those mistakes. I think my story is like so many others. You have those who doubt you and try to shoot you down. I think the biggest challenge for anyone is not listening to and believing the doubters. To trust and believe in yourself even when others don't or can't see the vision you have. I recently heard about 'Tribal Confidence' and it made a lot of sense. Sure, you have confidence in yourself, but then you go and put yourself out there and the tribe doesn't have the same confidence in you… that can really shake you. That's when it can be tough to keep going. But that's when you realize that maybe you need to make adjustments to your tribe.
Another challenge was understanding and accepting that nobody starts out an expert. For me, this is connected to tribal confidence. When you're just starting out, many of us have this perception that we're supposed to have it all figured out. The tribe will lose confidence in you if you fail at something. Logically, when you think about it, that's just crazy. You're just starting, so how can you possibly have it all figured out? Realizing it's okay to take those risks and being okay with falling on your face. Having trial and error after trial and error. Realizing that it is all part of the process. Making a mistake doesn't make you a mistake and doesn't mean you're not on the right path.
For a while, I kept thinking that one day, it was going to get easier. That eventually, the road will be smooth sailing. I've finally come to realize that while the road may get smoother, it will always have bumps and potholes.
Please tell us more about your work, what you are currently focused on and most proud of.
I started a local non-profit called Nerdy Girl Success whose mission is to change the landscape of leadership. I love the quote from Condoleezza Rice "We need to move beyond the idea that girls can be leaders and create the expectation that they should be leaders." It sums up very nicely what our goal is with everything that we do.
Currently, we work primarily with teen girls educating and encouraging them in the pursuit of business and political leadership positions. Our programs give the girls a safe place to explore their talents, strengthen their self-confidence and flex their leadership muscles while learning how business and local governments work. As we grow, the programs will expand to include college age and up where we will help launch their businesses here locally as well as mentoring those in various professional areas.
When putting our programs together, we understand the importance of representation. The women who work with the girls are leaders in their industries and are representative of all cultures. I want every girl in our programs, whether consciously or subconsciously, to see herself at the front of the room and think… believe… 'that can be me.'
I am extremely proud of and grateful for the community of women who rally around the girls in our programs to share their expertise and give them the tools, knowledge, and support they need. They are incredible and I truly could not do this without them.
How do you think the industry will change over the next decade?
Currently, women represent only 24 (5%) of Fortune 500 executives and just over 20% of political offices at different levels.  I'm working towards and believing that over the next 5-10 years, we'll get closer to 35% across the board both in political office and in business. That we'll keep gaining ground each year. I know this feminism talk can set some people off but I promise I'm not man-hating here. I'm not saying that we don't need men. Quite the contrary. I'm just saying that all voices need to be represented. Research has actually shown that those companies that have women on their boards outperform and are more profitable than those that don't. Everyone benefits when everyone is represented.
Contact Info:
Getting in touch: VoyageHouston is built on recommendations from the community; it's how we uncover hidden gems, so if you know someone who deserves recognition please let us know here.