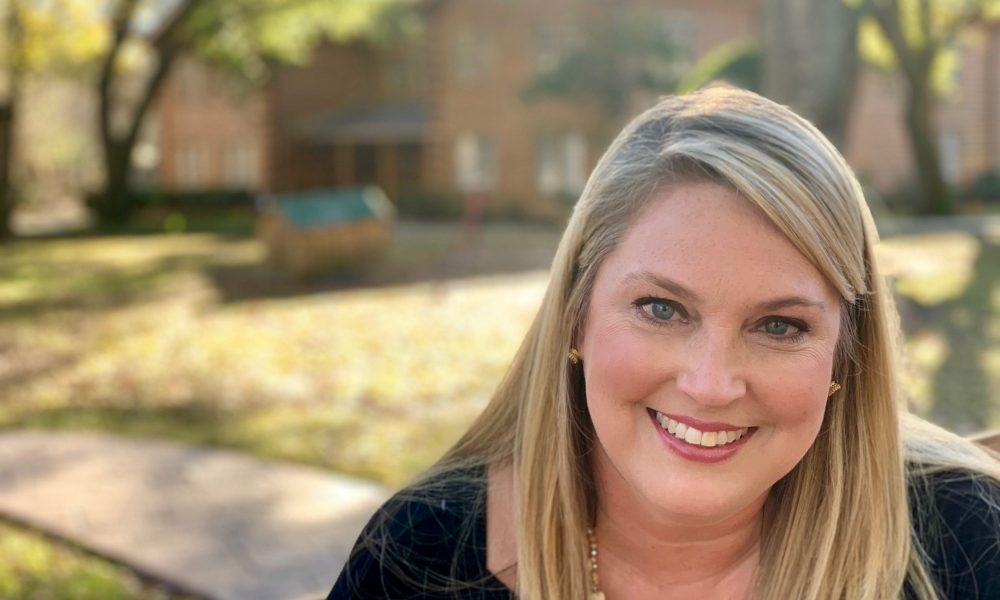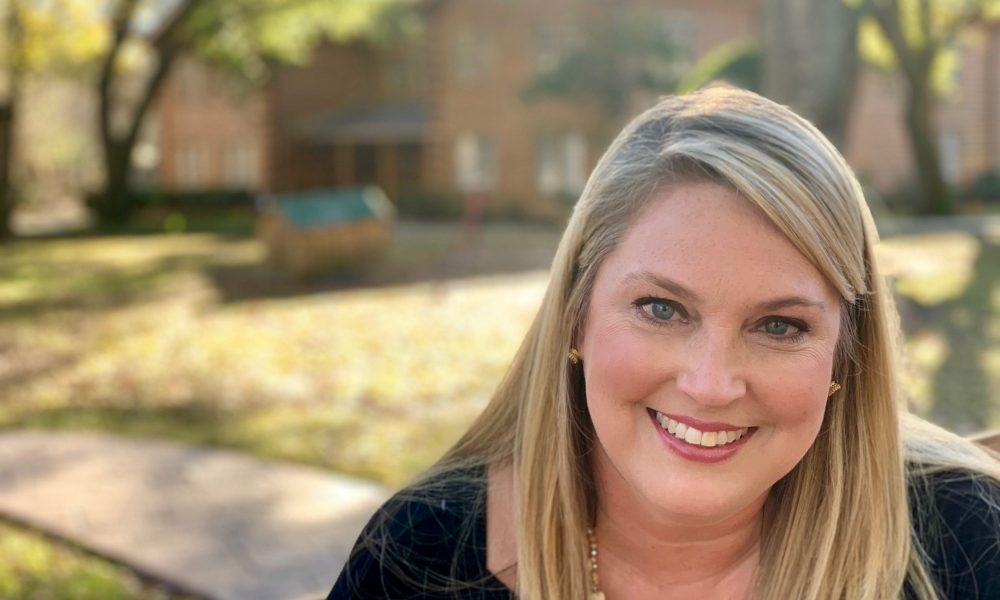 Today we'd like to introduce you to Courtney Suddath, MA, LSSP, LPC-S.
Thanks for sharing your story with us Courtney. So, let's start at the beginning and we can move on from there.
Early in life, I felt called to help people. Life experiences shaped that calling into where I am today. I guess I always had the end result in mind and just traveled the roads that led me to the next step along the way. Looking back, I realize that special people meant to help me were placed along this path throughout my life. I was raised by a mom who was a teacher and a dad who was a teacher and coach. They served others in their professions and I grew up admiring their ability to make a difference in the lives of others. I got my undergraduate degree in psychology from Texas Tech University and later realized that really the only thing one can do with an undergraduate degree in psychology, get their master's degree in psychology. So, after I graduated from Tech, I began to search for what I really wanted my life's work to be.
When I was engaged to be married, my fiancé sat next to a woman on an airplane and as he tends to do, he struck up conversation with her. It turned out that she had started The Parish School, a private school for children with language and learning differences. By the end of the conversation, she wanted to offer me a job. My fiancé, now husband, couldn't wait to present me with the airline cocktail napkin with the name of the woman he met as well as another contact at the school and a phone number scribbled on the napkin. I didn't realize it at the time, but this encounter changed the path of my life forever. Robbin Parish, the woman my husband met and Margaret Noecker, the woman that she referred me to at her school, became my mentors and my dear friends. The very best part of that story is that somewhere in the midst of the airplane conversation, the flight attendant brought it to their attention that the Robbin had accidentally sat in the wrong seat. That is meaningful to me because it is an example of how God just always seems to show up and set things just the way they need to be for me to take the right turn. Long story short (and there is way more of a story there), I began working at this private school and was introduced to and fell completely in love with the population of children with special needs. I used my time at the school to learn everything I could through working with these children and their families. I learned from my mentors and many other people at the school. I learned there that somewhere in my purpose I was meant to work with children with special needs and their families. I became especially fond of children on the Autism spectrum and children who struggled to find their place in a traditional education setting. In 1999, with encouragement from Margaret and Robbin, I decided to go back to get my graduate degree in psychology at Houston Baptist University. It was hard to leave the school, but I remained in close contact with both women who remained my mentors.
HBU was an amazing experience, filled with professors and peers who mostly unknowingly were helping me find my way to where God wanted me to be professionally. After graduating with my master's degree in psychology from HBU in 2003, I began working at a school district in Houston as a Licensed Specialist in School Psychology. After a few years there, I had a desire to go back to the Parish School. As timing would have it, Margaret shared with me that they were looking for a Director of Admissions and Family Services. I stayed at the Parish School in this position for four years.
In 2012, I received a phone call from another dear friend of mine who also had been a spiritual mentor to me as well as the women's pastor at my church and Executive Director of Cy-Hope, Lynda Zelenka. Lynda told me that Cy-Hope was adding a counseling center as a program and wondered if I was interested in being on the team. I knew that my life was about to change because my family already supported Cy-Hope's ministry and believed strongly in its mission to make life better for kids in Cy-Fair in economic, relational and spiritual ways. While I was excited at the proposition, I knew that it would mean a lot of change and even some risk. I prayed for God's direction and while Robbin had recently passed away, I even had the blessing of Margaret. I became excited to work with a team of people with the end goal to serve all people in Cy-Fair and surrounding areas who are in need of quality mental health care. After eight months of planning and preparation, we opened Cy-Hope Counseling in January 2013. I have been a counselor at Cy-Hope Counseling since we opened our doors and have served as the Clinical Director since 2018. Without a doubt, I can look back at the twists and turns that I briefly described here and see that this is definitely where God wants me at this time in my life. It is both exciting and comforting to know that I am exactly where I am meant to be. I am so happy to be a part of Cy-Hope and to serve our community alongside some of the best professionals in our community.
Has it been a smooth road?
I think the biggest struggle along the way has been staying intentional in determining where I am supposed to be. I believe that we are all given gifts to use in our life's work and being a good steward of what I have been given is important to me. I measure and define my own success by how in line I feel I am with the greater plan for my life. I often ask myself if I am using the gifts I have been given to serve others in the way I feel responsible for. I feel that I have been called to use the clinical education and experience that I have gained to serve and care for those who are in need and have been entrusted to my care. I work hard to stay centered on that and I hope I am always able to stay focused on that. Being completely honest, being called to serve in the helping field can be difficult at times. It is a privilege and an honor to walk alongside hurting people, a privilege that I will never take for granted. Doing so on a daily basis requires self-care and dependence on something greater than myself, which for me is my faith.
Please tell us about Cy-Hope Counseling and Speech Therapy.
Cy-Hope Counseling & Speech Therapy is a unique group practice located in the heart of Cypress, Texas. We pride ourselves in handpicking the most talented counselors and therapists that exude compassion, warmth, expertise, and acceptance. We understand that the process of counseling can be scary at times, so we put every effort into making the process as easy and comfortable as possible. Whether it is our cozy log cabin, multiple waiting rooms playing classical music, coffee bar, swings located by the lake, or walking trails, our goal is for our clients to feel better just entering our unique property.
Cy-Hope Counseling & Speech Therapy works with young children, adolescents, teens, adults, couples, and families. We understand the unique stresses of each stage in life. Young children, like all ages, often experience difficulty regulating their emotions, sadness, anxiety, and/or difficulty with life changes. We offer three states of the art play therapy rooms and have Registered Play Therapists, the highest training and credentials for play therapy, on staff. Teens often have difficulty navigating the stressors of home, school, and social pressures. We pride ourselves in having therapists who can build a trusting relationship with their teen clients to help ease the burden of life stressors. Adults often have difficulty juggling the demands of life. Whether it be a troubling relationship, work-life balance, anxiety, depression, or anger, we believe that counseling can help ease any burdens in life. We also offer couples, relationship, and family counseling. Our counselors include Licensed Marriage and Family Therapists and Licensed Professional Counselors with the highest credentials in their counseling theory (Level 3 Trained in Gottman). We pride ourselves in helping change communication patterns, parent-child interactions, and strengthening relationships. No matter why you choose to enter counseling, our down to earth therapists will make you feel comfortable and heard. Each Cy-Hope Counselor believes it is an honor to journey with their clients in order to help provide change and growth.
We have handpicked our speech therapists in order to offer the best and comprehensive treatment approaches for our clients. Our therapists have expertise in treating articulation concerns, phonological processes, and apraxia. We also help with receptive and expressive communication, as well as social communication. We offer treatment for dyslexia and reading comprehension. We also treat voice and fluency/stuttering. Whether you have a concern regarding an autism spectrum disorder, speech delay, difficulty after a stroke or TBI, or articulation problem, we are able to work with you.
Because we are a training ground for Practicum Student Counselors, Licensed Professional Counselor Interns, and fully Licensed Counselors, we are able to offer both a tiered fee system and a sliding scale. We provide on-site supervision to Practicum Students and Licensed Interns. This unique system allows us to meet the financial needs of most every person who calls for counseling and speech therapy. This is important to us because we never want finances to prevent anyone from getting the quality services that they need.
I am also very proud of our location. We are located in the heart of Cy-Fair in Northwest Forest. Our grounds are wooded and beautiful and our offices are housed in a beautiful two-story log cabin. I tell people that it is not often that people can drive into work feeling more peaceful than when they leave. We feel blessed to be nestled in a little oasis of nature and feel that it sets the very best backdrop for peace and healing.
I am also proud that we are able to serve a wide range of populations and a large number of people. Our world is a beautiful place, but for many it feels broken and painful. My goal is for Cy-Hope to be a respite for anyone who is struggling. This is why we take care to have a team of qualified clinicians ready to help anyone and everyone who walks through our doors.
Is our city a good place to do what you do?
I do feel that our city is a good place for a business like Cy-Hope Counseling and Speech Therapy and I would recommend our city to someone starting out in our field. There is a growing need for quality mental health providers in our world, including Houston. Cy-Hope is located in the heart of Cy-Fair ISD, which is the perfect location to serve our community.
Contact Info:
Suggest a story: VoyageHouston is built on recommendations from the community; it's how we uncover hidden gems, so if you or someone you know deserves recognition please let us know here.