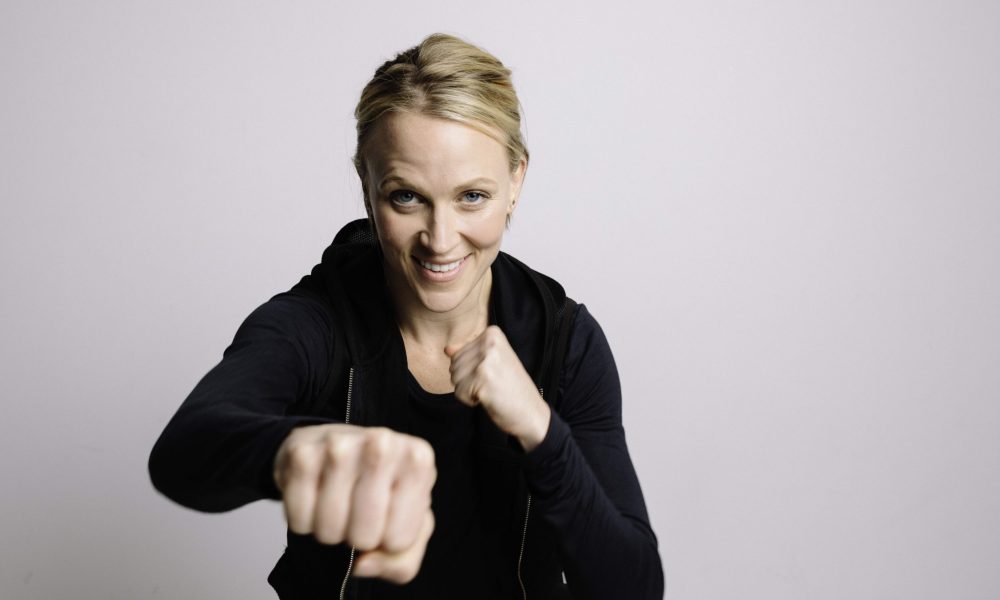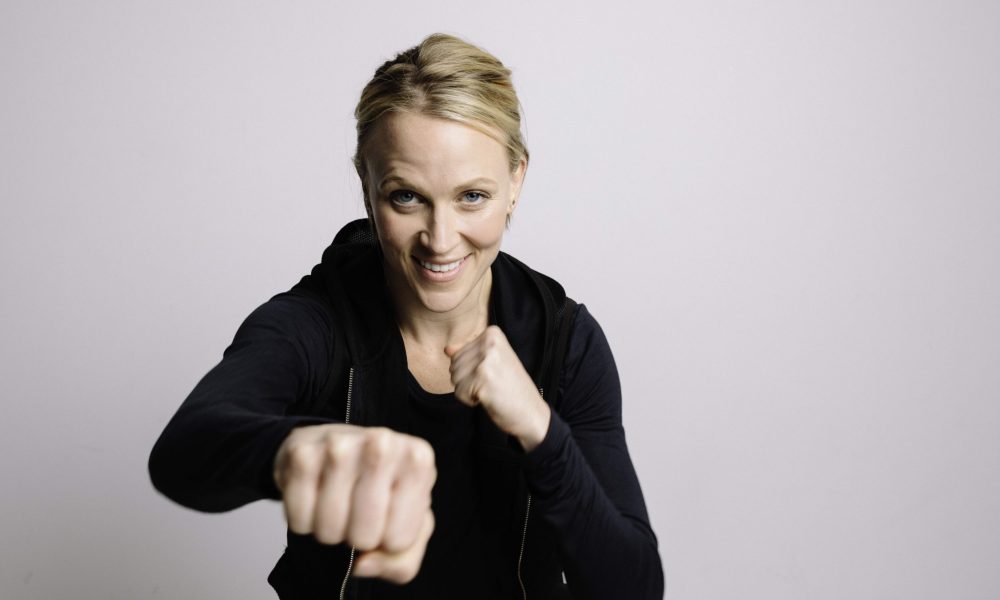 Today we'd like to introduce you to Courtney Wyckoff.
Courtney, can you briefly walk us through your story – how you started and how you got to where you are today.
After the birth of my second daughter eight years ago, I went through a really tough period of excruciating back pain. As a former professional dancer with the Houston Ballet and Pilates teacher at the time, I was ashamed to admit how broken I felt but I was also equally confused. Having spent decades studying the human body and applying optimal strengthening of "the core," I couldn't figure out why I was suffering to such a degree. So, combined with a diagnosis of postpartum depression, I became determined to figure out why things were falling apart for me as a new mom. I soon discovered that I was not alone, that many women were suffering in silence as well. The problem was that we had all assumed that it was our fault, rather than considering that perhaps to blame was the way we had been taught to strengthen our bodies and the ridiculous pressure we all felt to "bounce back" after birth. This realization became my mission: To refuse appearance-driven fitness methods and create a function-focused one instead. And, so, through research and hands-on testing, I developed a unique way to strengthen the female body so that every woman can enjoy resiliency throughout her life. My belief was – and still is – that when a woman is no longer in physical pain when her body is truly integrated, and when she feels tethered to authentic ownership of her body, she can then engage in the world in every way she chooses.
This mission founded MommaStrong and still fuels it today, nearly eight years later. Today, we have tens of thousands of customers around the world, all of whom – for only $5/month – have access to our state-of-the-art online membership site. In that site, we have programs for every phase of motherhood (Momma-to-Be, New Momma, and Momma). Each program includes daily 15 minute HIIT workouts and also a huge library of tutorials and quick fixes for every ache and pain you can imagine along with common issues like diastasis recti, incontinence, prolapse, dead butt (it's a real thing), and sciatica. We are also now scaling things in exciting ways, including: A Clinician Portal, which allows doctors, physical therapist, and other professionals to vet and then use our method for their patients; PappaStrong, a fitness program specifically for fathers; and MommaStrong Fuel, a nutrition program.
I find myself grateful every single day that my experience of pain has grown into such an effective solution – and a really incredible career.
Overall, has it been relatively smooth? If not, what were some of the struggles along the way?
It has not been a smooth road! It has been a wild ride and one that involved me making ALL of the mistakes in business (and in life) that you can imagine. Looking back, to be honest, I can't believe I didn't give up along the way. It certainly would have been the sane and wise thing to do! At the time of founding, I was going through a divorce with two tiny children and life was so hard in all areas, from finances to just basic day-to-day functioning. But, I hung on mostly because of my promise to provide a new 15-minute workout every single day. Not only had this feature of the business created a loyal following from the member base, it also became a lifeline for my own health and wellness. So, on days when I wanted to throw in the towel and walk away, I'd think, "Well, I still need to do my workout and I know I won't do it without being held accountable by these other women, so I might as well film it." That is exactly what kept me going, even during the hardest and darkest times.
Today, although we have stabilized as a company, we still have two main struggles: One, we are a mission-oriented business that will not compromise its decision to be anti-objectification. In a rather appearance-driven fitness world, this has presented quite the marketing dilemma. How do we communicate a message that will adequately express who we are and how effective our program is, especially in a climate of short attention spans and clickbait tendencies? Two, we are committed to accessibility. This means that we keep our membership cost at $5 a month, which is obviously easy on the customer and hard on us. But, both struggles are worthy obstacles, as we believe they confront head-on areas of the female experience in our society that need improvement. We feel that we are on the right side of the problem.
Finally, the real reason why we enjoy any success today is that I made the decision to step away from being the CEO and step back into the Founder role. I am a creative person, an idiot savant in the realm of the human body, and an activist for women's rights. While these characteristics might be great for launching an idea or being a leader in my field, none of them mean I know how to run a global business. Handing over the MommaStrong keys to our new CEO, Sicily Dickenson, was the smartest thing I have ever done. She has quite literally saved the company and has moved it into a viable, thriving entity that is changing thousands and thousands of women's lives around the world. The lessons learned here were that no one can do "it" alone and sometimes – ok, maybe all the time – you have to stop trying to do things you are not good at and get back to doing the things in which you excel. In other words, stay in your lane.
Please tell us more about your brand, what you are currently focused on and most proud of.
The nuts and bolts of what we do are pretty simple: We offer new daily 15-minute workouts for every phase of motherhood for $5 a month. Alongside those daily workouts, we provide education on the hows/whats/whys of the female body during and after pregnancy (even decades later), especially addressing key issues and conditions that often interfere with a woman's ability to live pain free. And, finally, we deliver our content and education in the most feasible way possible for the busy mom. We meet women where they are. Period.
But, beyond the nuts and bolts, I think if our members were to say what we do most successfully is that we have created a place where they can engage in their physicality without selling out to a bigger message of objectification. They get to be involved with fitness without talking about weight loss and they get to be curious about their bodies without hating the skin they are in. They get to focus on their function rather their appearance, which in many ways is about owning their bodies and reaffirming their personhood every day and in every way.
This facet of what we do makes our business more of a "movement" than a mere brand. And I am most proud of this development. Along with that, I would say that I am personally most proud of the fact that for the past 7.5 years, I have continued to show up for daily filming. Through thick and thin, sick kids and bad weather, rock bottoms and personal crises, professional and personal destitution, and teenagers and new babies, I have stayed the course. In this way, my life reflects the lives of most women. We are asked to constantly "begin again" for our kids, no matter the sort of chaos we had to wrangle the day before. We deserve support and we deserve to have more instances of institutions and businesses being brave enough to make motherhood visible.
What is "success" or "successful" for you?
I KNOW that Houston is a profoundly nurturing place for small businesses and start-ups like ours. It is often said that we are the "smallest big city" and I find that to be very true. The folks who are trying to create and develop their unique visions are often all connected. So, it is easy to solve problems and get consultation, because you always know someone who knows someone that can help. Along with that, our status as a multicultural city that supports the arts means that there are opportunities for inspiration at every corner. And all business owners need some inspiration to balance out the daily grind.
I do think that starting out here is what has helped MommaStrong become as successful as it is. I have spent a lot of time in New York and L.A and I can tell you right now that the intimidation I felt in those cities could have crushed me in the beginning or at least tempted me to change the soul of what I do in order to "compete." There's an air of hard work minus pretentiousness here that allows for a lot of failure, which I think is key to becoming a successful entrepreneur because it helps you stay true to yourself. Authenticity has been the ticket to brand expansion for MommaStrong.
I will say that while I love Houston, I am an East Coast gal from birth, and I have struggled with the hot summers and the lack of nature at my fingertips. But, like all good relationships, Houston has taught me that I have to put in some elbow grease in order to make things a lasting love. So, I started a tradition with my family of "Adventure Sundays" where we pack up early in the morning and head to Texas State Parks and the like. I've also challenged myself to drive to Surfside beach on evenings when I'm starting to feel stuck in concrete. All of this means that I've discovered how to make Houston my home.
Pricing:
$5 a month for 24/7 access to all our online programs
Contact Info:
Image Credit:
John Carrithers
Suggest a story: VoyageHouston is built on recommendations from the community; it's how we uncover hidden gems, so if you or someone you know deserves recognition please let us know here.