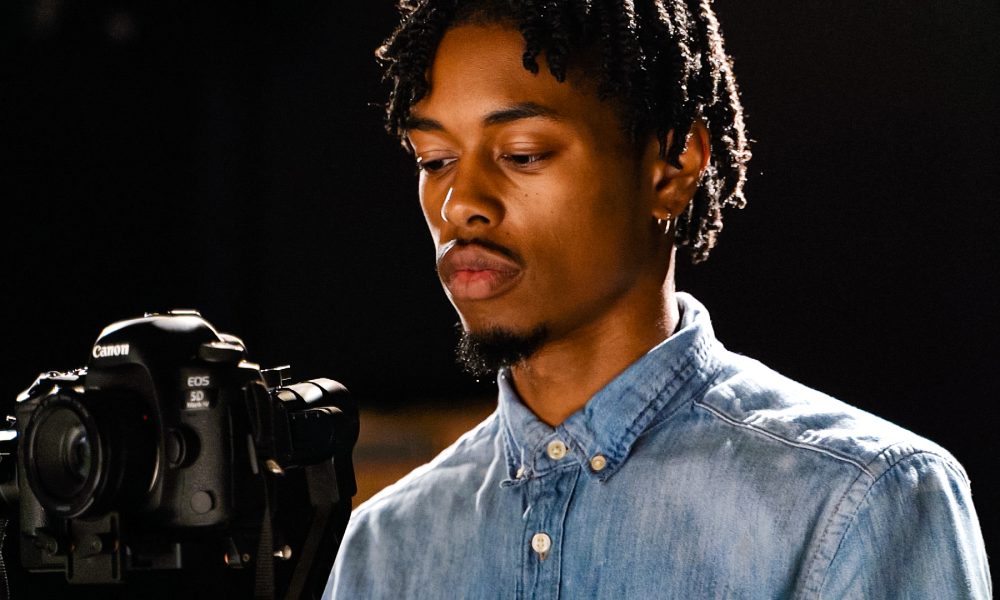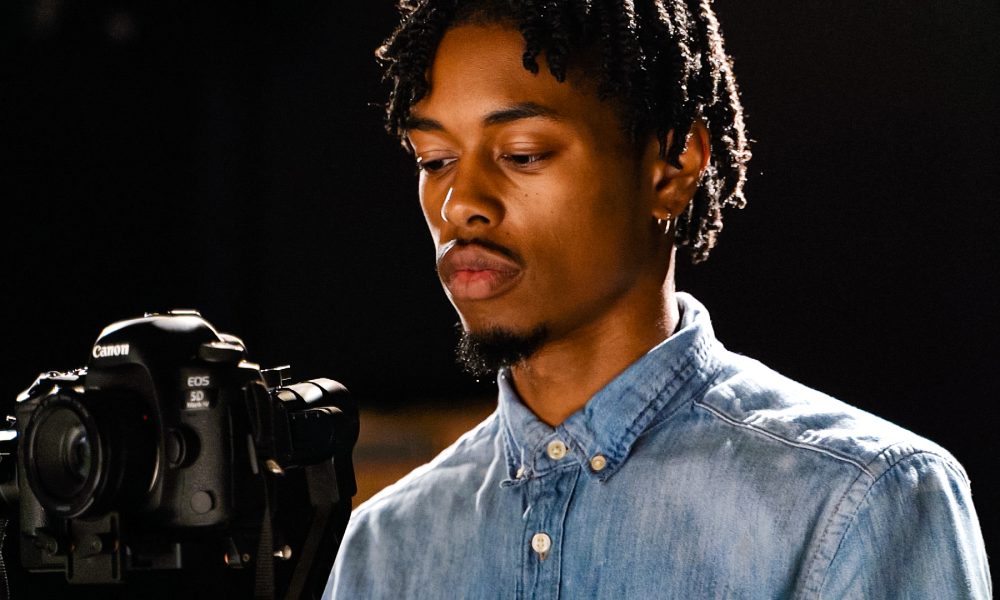 Today we'd like to introduce you to Cristian Kaigler.
There aren't too many instances when you get the opportunity to work with the artist that made your favorite song growing up. This was an electrifying reality for filmmaker and photographer, Cristian Kaigler. Working alongside his multimedia creative collective, Black Sox Media Group, he directed an animated music video for the legendary Reggae artist, Shaggy, titled "Money Up".
Now, at just 25 years of age, Cristian has photographed talents such as J. Cole, Young Thug, Virgil Abloh, 2 Chainz, Victor Cruz and others alike. He has also directed visual projects for Om'mas Keith, Kash Doll, Smooky MarGielaa, and many other noteworthy people. His projects have premiered in spaces such as the Barclays Center, House of Blues, Camp Flog Gnaw, Dodger Stadium, Afropunk Festival, The Fillmore Silver Spring, Everson Museum of Art, and more.
In college, Cristian took an art elective in his first semester about black and white film photography. Being in photography classes, Cristian learned the importance of having the correct camera settings to properly compose images. He also learned how lighting affects subjects in various ways. At the time, he didn't realize that he was dabbling in what would become a major part of his foundation as a creative.
After flunking out of college twice and his job refusing to make him a full-time employee, this added motivation for ultimately deciding he wanted to be in full control of his career and income. Cristian quit in the summer of 2016 and decided to pursue film and photography full time. He has been using his art form to support himself ever since.
Shifting the Narrative
In the summer of 2016, Cristian reached out to the 7x Emmy Award-winning filmmaker: Alastair Christopher, otherwise known as Gee-Lock. Who gave Cristian the good fortune of shadowing him for a week. With less than $400 to his name, Cristian traveled to Manhattan. Through Gee-Lock, he had the opportunity to work on an array of projects that shifted his perspective and showed him that achieving his dreams is possible. This experience included editing four music videos for Master P, ironically becoming the very first music videos he worked on, amongst other high-profile works. One of those videos, "Middle Finga", now has over 600,000 views on YouTube.
His mission following that experience was to sharpen his skills. After quickly mastering more complex equipment in the later part of 2016, it was around that time when he reconnected with an old friend turned colleague, Lanzel Smith Jr, otherwise known for his stage name, DJ Zel. At the time, DJ Zel felt it was necessary to branch out as a disk jockey and take his talents on the road. Zel and Cristian embarked on a self-organized, multi-college music tour which became known as "The Zel Entertainment Experience Tour" (c. 2017). Being the primary source of Zel's visual content, Cristian and his camera skills were essential in DJ Zel becoming the #1 DJ at the number one party school in America, Syracuse University, according to The Princeton Review.
Cristian's vision and drive, amongst other things, led him to create a name for himself throughout upstate New York and the surrounding area by creating videos and executing photoshoots for brands, filming events, directing music videos and interviews, displaying his photography work in art exhibitions, and visually documenting live music performances.
Due to his successes, Cristian earned the cover of Mixtape Magazine's Fall 2018 issue, Syracuse University's first and only hip-hop magazine. This feature was more than fitting, as only two days prior, Cristian was hired to photograph the 2018 KOD Tour at the Wells Fargo Center in Philadelphia, PA. In the two months following, he was approached by Kash Doll's manager to film her performance at Syracuse University's 2018 Hope Benefit Festival.
Cristian's photography has been on display at a couple of art galleries within the last few years. From June to August of 2019, Cristian displayed his photography work at the Collective Display: 5 Year Anniversary Showcase at the Community Folk Art Center in Syracuse, NY. This exhibition debuted a special collection of digital photographs from 2018 titled "Huey's Theory". The images were strategically taken on the set of the Cristian Kaigler directed, feel-good classic, "Feel That Funk: A Short Film", a performance art film that serves as a visual celebration of black expression. The short film has since gone on to be featured in the Los Angeles music band, The Internet's 2018 Hive Mind Tour. These numerous accomplishments, amongst others, have put Cristian in a position to be selected as a judge at the 1st Inaugural Creators Awards held in Syracuse, NY in October of 2019.
Distancing Himself from the Pack
Cristian's work demonstrates a superior eye and conveys a particular level of sophistication. What vastly separates him from others is his sublime execution of a concept into a visual. His mind is a bottomless pit of ideas that perpetuate his imagination to create on a higher level.
Cristian is the founder of Safe House Filmworks, a safe place for inclusive storytelling in all aspects that connects the dots between music, sports, art, culture, and education. Focusing keenly on visual projects such as film production, television, commercials, music videos, web series, digital applications, content creation, and live event documentation.
Knowing first-hand how necessary strategic collaboration can be for innovation, Cristian is also the co-founder of Black Sox Media Group, a multimedia collective aimed to create value in the noisy realm of media through effective collaboration. Black Sox are inspired by the challenge of pushing the envelope as innovators to create a better tomorrow.
Cristian Kaigler's Unique Purpose
Fresh off his inspirational speaking engagement tour, Man Behind the Cam Tour, Cristian shared a range of personal testimonials of the trials and tribulations that come with being a filmmaker and photographer. The tour aimed to empower students to never give up on their dreams and to strive to be the best versions of themselves.
Cristian has a unique way of thinking that enables him to keep pushing and fighting even when things don't always go the way he plans. In his own words, "Life is all about peaks and valleys, so when I'm feeling down, I just remember that means I'm due for another peak soon." With his tour and his forward-thinking mindset, Cristian's ultimate goal is to inspire and empower the creatives of tomorrow!
Contact Info:
Image Credit:
Lanzel Smith Jr for Black Sox Media, Eryn Bell, Artemis Photography, The Creator's Lounge, Siyaka Taylor-Lewis for Mixtape Magazine, Bryanna Byrd, Eurain Scott for Black Sox Media.
Suggest a story: VoyageHouston is built on recommendations from the community; it's how we uncover hidden gems, so if you or someone you know deserves recognition please let us know here.