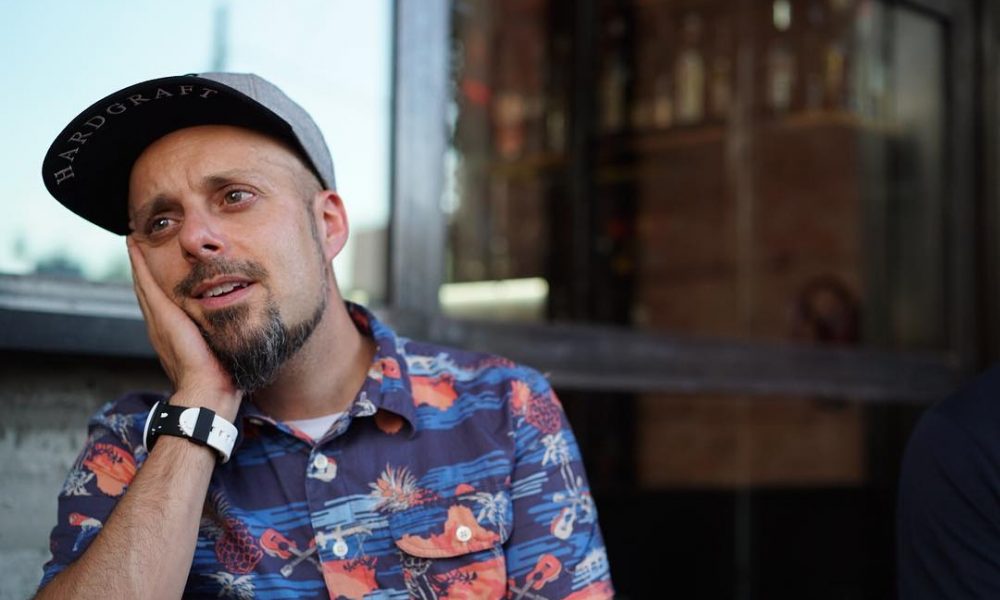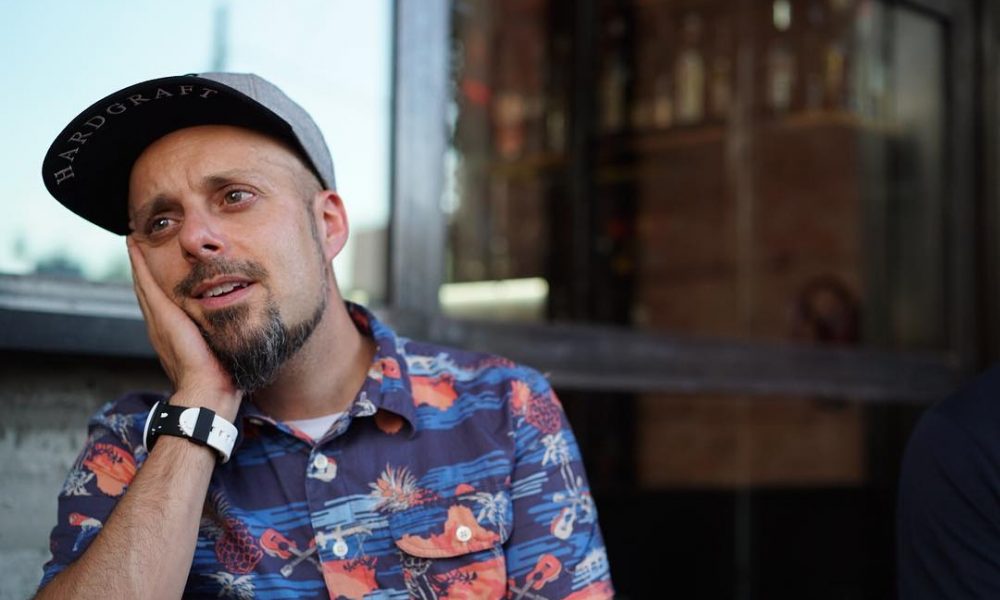 Today we'd like to introduce you to Tim DeSilva.
Tim, please share your story with us. How did you get to where you are today?
We began as a boutique graphic design studio in 2003. My cofounder Kara and I made an effort to set out on a different path than most traditional agencies in Houston who preceded us. Many design agencies at that time worked within Houston's energy industry whereas we sought out to start something new that enabled us to work both in and out of Houston, and that focused our efforts more on retail, entertainment, hospitality and technology companies that were making a positive impact in the world.
This became a core value of the organization as we grew; we realized that if we as a team can all get behind the mission of our clients… if we truly care about why they exist and how we can help them succeed, we create better, more strategic work as a result.
Other core values at Culture Pilot stem from education, trendwatching and inner growth. We are always learning and we try to take part in educational conferences or events whenever possible. Through these experiences, there have been evolutionary shifts in our business model about every 3 years on average. In the beginning, we invested in interactive development. Eventually we began taking an active part in Houston's arts and culture advocacy, working and volunteering for organizations and individual artists in this sector. From here we became more engrossed in community development for Houston's creative professionals and we began organizing events to bring creatives and technologists together. This eventually led to our involvement in bringing licensed events to Houston such as TEDxHouston and CreativeMornings Houston. These experiences allowed us to scale to the development of national events such as Visualized and more recently, The Frontier conference.
The most recent shift we completed was moving our operations model to a cloud based agency in 2014. When the brick and mortar building we were leasing was purchased, we foresaw this as an opportunity to reduce overhead and work with talented team members from anywhere. Thankfully our experiences running events, forced us to improve workflow while working off site, so when it came time to move to the cloud, our operations and toolsets were already in place. Since 2014, we've continued to tighten and improve workflow and communications as much as possible and we have even helped other agencies onboard their teams to more cloud-based communication tools.
Looking to the future, we're seeing so many avenues worth exploring, from mixed reality to artificial intelligence to blockchain technologies… We know we'll be helping market these industries. The only question is, how much will we integrate these technologies into our service offerings and business models. No matter the case, we're optimistic about what lays ahead.
Who else deserves credit – have you had mentors, supporters, cheerleaders, advocates, clients or teammates that have played a big role in your success or the success of the business?  If so –who are they and what role did they plan / how did they help.
I consider Culture Pilot to be the biggest team effort I've ever been a part of. We owe so many people credit for how far we've come today and there are just too many mentors and teachers to mention but one thing is certain; our team is what makes us successful.
Without my cofounder, Kara Gray, we would never have begun this adventure in the first place. She is our Creative Falcon (way better than a creative director, am I right?) and her eyes are on every visual aspect that enters the public eye. She is the detailed type that helps move the needle from good to great, and yet somehow still exceeds expectations. Through our third partner, Javier Fadul, we were introduced to the educational world of TED. His leadership helped bring the TEDx platform to Houston.
And likewise, our creative powerhouse, Erma Tijerina, took the leadership role of bringing the CreativeMornings platform to Houston. We've been so fortunate with the ability to help incubate and explore these models in our city, both in and outside of our daily work. And once again, without the amazing support from our network of friends and collaborators, the aforementioned events would not have been as successful.
We're also very lucky to be living in a city in which the modern agencies of our industry are supportive of one another, as opposed to being overly competitive with one another.
From this came the well-used term in our community: coopetition. There is a very healthy atmosphere in Houston for creative professionals to share and learn, and thanks to that, it has provided so much experience, more friendships than we can count, and ample room for growth.
Lastly, those who deserve a very special mention are our parents, siblings and significant others who have been with us every step of the way. For me personally, my family, and all of our family's support and encouragement has been paramount.
Overall, has it been relatively smooth? If not, what were some of the struggles along the way?
It has been far from a smooth journey. Although I have to say, I feel we've been very lucky through the years.
Growth is always a difficult challenge. From one perspective, we've never had a sales team. We've been lucky enough to maintain a slow, organic growth through referrals and great relationships. Even before social media, word of mouth was the only sales tool we had outside of organic search results on google. From another perspective, finding the right team members is always a tremendous challenge.
Once again, I feel we've been extremely lucky over the years in finding other passionate individuals who share similar visions. But even still, learning to scale a business was/is not easy. As we continually strive to stay ahead of the curve and experiment with the way we operate, we also try to bring these newfound learnings to our client solutions. At the end of the day, I believe this is a value we bring to everyone we work with in our network. We are always learning… We are always forcing ourselves to remain just a bit uncomfortable… All in an effort to grow personally and professionally.
Culture Pilot – what should we know? What do you guys do best? What sets you apart from the competition?
It's hard to put us in a box. I think we're known for being a pretty fun and friendly group that has an eye on the future and cannot only come up with new ideas, but execute them well. Are we a creative agency? Are we brand strategists? Branding or brand development might be the closest way to summarize everything we do. Some will say marketing strategy or refer to us as creative technologists. We've been called event planners and community organizers. No matter the case, we love helping people generate ideas and we love helping them execute on those ideas. We just won't sleep unless the results look great too.
All of the above categories are applicable in one way or another but I think what sets us apart is the WHY. Culture Pilot has always been more about the WHY than the WHAT. Why do we do what we do? Because we truly care. We care about helping others. We care about creating a positive impact in the world. And, if we can do this through our core competencies and continually grow and expand those core competencies while helping our clients' growth in the process, everybody wins.
The WHO is also very important. I'm referring to the amazing network of friends and collaborators we've developed through the years. While we've won several awards, and I will always be proud of our team and the quality of work we put out into the world, you just can't place a value on the community of passionate people we've met and the talented partners we've had the opportunity to collaborate with at Culture Pilot. This is what hits home for me, personally. When we first set out to start a business, I never could have predicted how our company would have evolved or who we would have met, but it makes me all the more excited to see what the future holds for everyone involved.
What is "success" or "successful" for you?
When it comes to our clients, we have to define success by the metrics, pure and simple.
Can we make it fun and put a smile on their face in the process? That's what I consider success. For me personally, it comes back to the personal and professional growth. If I can learn something new and share those learnings with my team and the community at large, it's a win. Another side of this would be connecting the dots, so-to-speak. We meet so many people in our lifetime – it's a social capital that we're all responsible for – and enabling the connections between those in need is something we see as vastly important.
No single innovation was ever developed by a single individual alone. I'm among the belief that we all rise together.
Contact Info:
Image Credit: Alan Nguyen for the headshot
Getting in touch: VoyageHouston is built on recommendations from the community; it's how we uncover hidden gems, so if you know someone who deserves recognition please let us know here.