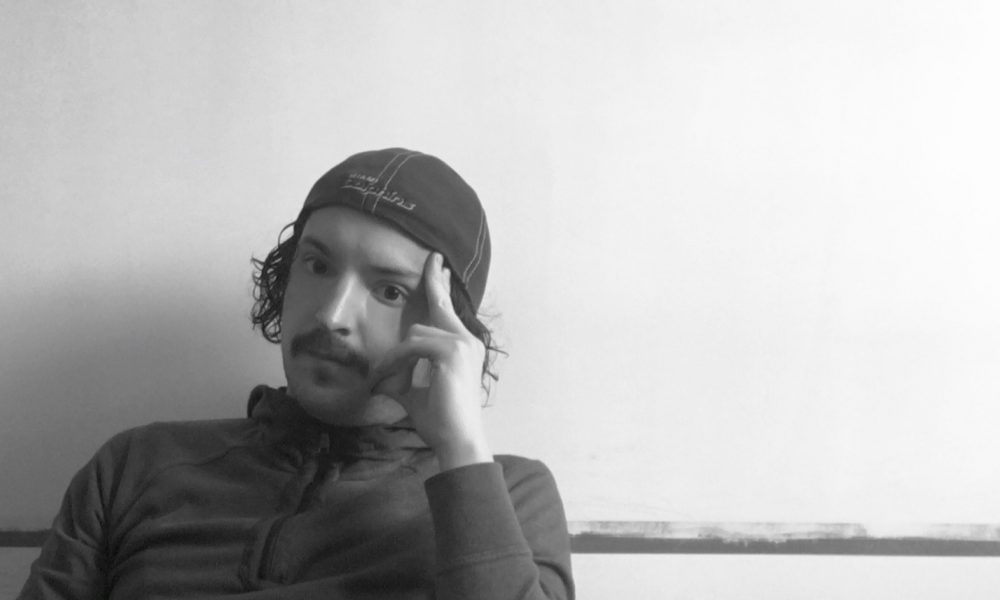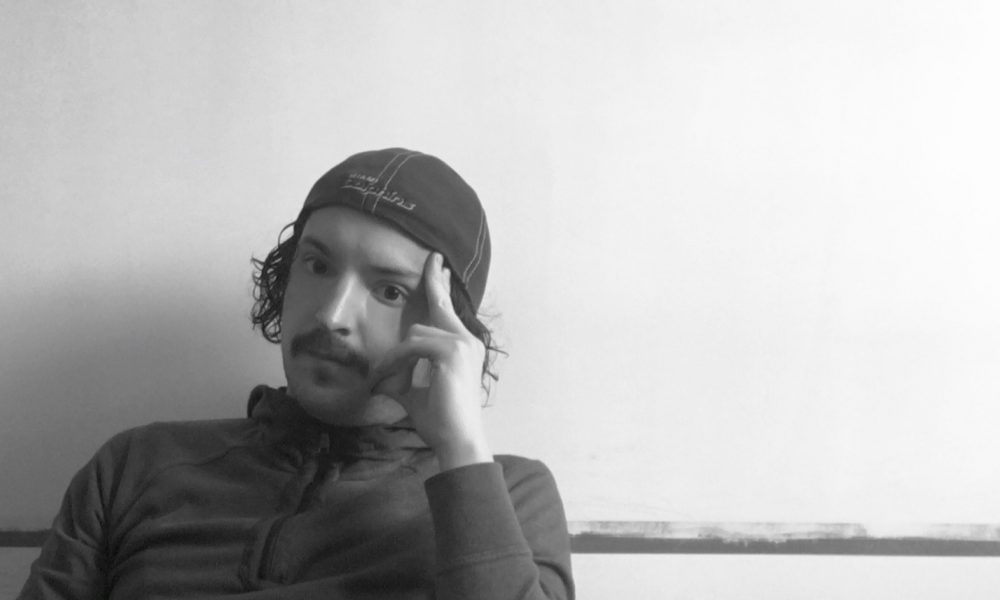 Today we'd like to introduce you to Daniel Pradilla-De Bedout.
Daniel, please share your story with us. How did you get to where you are today?
I have forever been obsessed with the human ability to tell stories. Not only the ones that we invent or imagine but also the ones that are based on our life experiences.
My story begins with the people who made it all happen: my parents. They have unconditionally supported me since the beginning. They have been my rock, my sanity (and my insanity), my inspiration, my peace, my smiles, my biggest supporters, and my most important critics… all while paving the path towards my storytelling career.
I remember one specific date. It was a Friday in October of 1995. My parents and I had just entered an old movie theater. We were going to watch a film about the 1970 Apollo lunar mission: Apollo 13. About five minutes into the film, I said: "I want to be an astronaut myself". My dad whispered: "Then you should pay attention to the film, you might learn something". And that is exactly what I did. I have never paid so much attention to anything before in my life.
As soon as the film ended, my dad told me: "Ron Howard, the director of Apollo 13, played Opie Taylor on The Andy Griffith Show, a television program that I used to watch when I was a kid". Then I turned to my dad and said: "I don't want to be an astronaut anymore". My mom intervened and asked: "Why not?". I looked into her eyes and answered: "Because I am going to be a filmmaker. I want to do what Ron Howard does. I want to tell stories". And I'll never forget what my parents said to me that day: "If you want to be a filmmaker, you'll have our full support. But take this advice: you have to work as hard as you can to ensure that you become the best filmmaker you can be". And that is exactly what I have done since then: I have been telling stories.
A week later, my parents bought me a Sony Handycam. That camera quickly became a limb. I might even say that my first childhood experiment with a camera was an 'ultra-amateur documentary' of my own life: I learned how to use my Sony Handycam by capturing my day-to-day routine. Subsequently, I began to write and shoot 'non-budget ultra-amateur' short films [fiction] with my family and friends.
My filmmaking skills unquestionably improved throughout my childhood years: I went from doing 'ultra-amateur' films to doing 'amateur' films. The word 'ultra' is critical in that statement. Those years were the foundation of my career since they confirmed something I knew all along: I wanted to tell stories for a living.
Many years later, I graduated Summa Cum Laude from film school in Mexico City. While assisting college, I had a job as the assistant to the renowned Mexican film producer Pablo Cruz. He was my first mentor and, one of his premium advice was: "In order to be a better Producer and a better Director, you should study Cinematography. Cinematographers have a unique and exceptional vision. Knowing and understanding the craft of Cinematography will make you a better Producer and a better Director". Those words would change my life years later.
During the 2014 Guanajuato International Film Festival [Mexico], I was the TorinoFilmLab Coordinator. TorinoFilmLab is an international laboratory that supports filmmakers from all over the world, through development, production, and distribution funding activities.
My next professional step would be Sony Pictures Television. I worked on different TV Series; I went from being Assistant Director (on set) to being Executive in Charge of Production and Director (on set). During that time, I also worked on a Discovery Channel documentary about the life of Benito Juárez: a Mexican politician and lawyer, who served as the 26th President of Mexico.
Afterward, I got a job offer from Fox: I became the Head of Production and Director on set at Fox Mexico. During this new phase, I worked on several TV Series for Fox and documentaries for Fox-owned National Geographic. That occurred before Disney acquired 21st Century Fox's entertainment assets.
Another great passion of mine is sports. I have always been obsessed with watching sports: American Football, Soccer, Tennis, Golf, Formula 1 Racing, Basketball, Baseball, Hockey… you name it. I enjoy the fact that sports don't have a script: while watching a live game, nobody knows [with a 100% certainty] the outcome of such game. That "everything is possible" sentiment while watching a game is a unique, motivating, and passionate experience.
At Fox, I directed the Pilot for a TV Series about sports and I had the astounding opportunity to produce and direct several TV Commercials for Fox Sports Mexico during the 2018 FIFA Soccer World Cup. Fox Sports is one of the biggest pay-television sports channels in Latin America. Soccer is the most-watched sport in Mexico and the FIFA Soccer World Cup is an event that -understandably- paralyzes the country. Everyone's eyes are fixated on a screen during the month that the tournament is held.
In 2018 some words were echoing in my mind: "In order to be a better Producer and a better Director, you should study Cinematography. Cinematographers have a unique and exceptional vision. Knowing and understanding the craft of Cinematography will make you a better Producer and a better Director". I decided it was the perfect moment to put those words into action. I wanted to develop personal projects. Consequently, I left Fox and I went to Los Angeles.
I graduated Summa Cum Laude from the Cinematography Program at the New York Film Academy (Los Angeles Campus).
Recently, I wrote, directed, and produced an award-winning Short Film titled "Let's Pretend I'm Talking About You"  [Proof of Concept for a feature film]. Before the COVID-19 pandemic halted the Film Festival circuit, the film won "Best Short Narrative" at the 2020 Miami Independent Film Festival. "Let's Pretend I'm Talking About You" has also been selected as part of the Official Selection at the 35th Annual Fort Lauderdale International Film Festival – which will take place in November 2020.
I recently finished a new draft of the screenplay for the feature-length film version of the Proof of Concept mentioned above. If everything goes according to plan, I will be producing and directing this film.
This screenplay, "Let's Pretend I'm Talking About You", tells the story of Sebastian, a sommelier who meets a strange woman at a seaside cabin. Memories of a previous relationship constantly invade Sebastian and jeopardize what appears to be the perfect encounter. As conversations occur, the identity of the strange woman is revealed and her connection with Sebastian's past is disclosed. The story takes place in the Miami area.
The exploration of the mundane, the habitual, the elements of the everyday life that go unnoticed… is one of the guiding principles not only of my writing but also of my still photography work [I have an ample photography portfolio].
My savoir-faire comes from a combination of academic education and professional experience. Throughout my career, I have been fortunate enough to have worked on feature films (both fiction and documentary), TV Series, TV Commercials, and Music Videos.
We're always bombarded by how great it is to pursue your passion, etc – but we've spoken with enough people to know that it's not always easy. Overall, would you say things have been easy for you?
It has not been a smooth road.
Challenges and obstacles have been the groundwork of my creativity and vision. Those challenges, those obstacles… have forced me to become a better version of myself.
One of my biggest obstacles has been to overcome the fear of failure. I have learned that I must create my path to success on top of the ashes of my mistakes. The mistakes and failures are lessons in disguise. Those lessons are knowledge. In order to be successful, I need to taste the aromas of failure.
I can't tell you how many times I've talked myself out of amazing professional opportunities just because I was afraid of failing. I was afraid of what people would think of me if I wasn't good enough at something.
Paulo Coelho, a Brazilian lyricist and novelist, once said: "There is only one thing that makes a dream impossible to achieve: The fear of failure".
Every day I work relentlessly trying to reach my expectations. But my expectations are unreachable, on purpose. I consciously made them unreachable. Because as long as I have something to look forward to, as long as I have something to reach, I will never stop giving my very best. I will never stop trying to improve myself. Not only as a professional but as a human being. I will never stop trying to reach the unreachable.
My current challenge is raising the financing for my next feature-length film: "Let's Pretend I'm Talking About You".
We'd love to hear more about your work and what you are currently focused on. What else should we know?
Through my films, I intend to create thought-provoking stories and encourage people to talk about subjects that they would habitually keep to themselves. I want my stories to generate passionate debates among people and engage them in a reflective-contemplative process.
My latest film, "Let's Pretend I'm Talking About You", is perhaps my most intimate one. The aesthetics [visuals] of the film are obsessively crafted from beginning to end; and the story guides you through a rollercoaster of emotions while I explore my own human essence [as an artist] through the visual composition, the dialogues, the music, and the photographic metaphors. Every camera movement and every single element within each frame of the film were meticulously thought-out. Every little detail has a purpose. The visuals work as an equal partner with the audio.
Writing allows me to experiment with my own anthropological condition as an ephemeral being. Writing allows me to partially confront my fears and angsts. Writing allows me to visualize my most intimate thoughts and dreams. Writing allows me to revive my memories.
When writing screenplays, I focus on the human essentials: memories, love, relationships, fears, dreams, laughs, tears… I want the audience to feel an intimate connection with my characters and the situations I depict and construct. The shared element in my stories is the exploration of human relationships in mundane scenarios.
The process of adapting my words [screenplay] into images [film] feels like what I imagine an out-of-the-body experience would feel like. It allows me to experience the world from a place outside my physical form. One of the beautiful things about my profession is that I can create a story that, through the senses of the audience, is interpreted in multiple ways depending on the context and background of each individual.
Quentin Tarantino [an American film director, screenwriter, producer, and actor] once said: "If a million people see my movie, I hope they see a million different movies".
Has luck played a meaningful role in your life and business?
"The more I practice, the luckier I get". Gary Player [a South African retired professional golfer] did not coin this saying, but he made it popular. I first heard it from my father.
I believe luck plays a central role in everyone's professional life. As Pablo Picasso would say: "Inspiration exists [in this case 'luck'], but it has to find you working".
I met a Film Producer who has an interesting view of how successful filmmakers got to the top:
50 % of them did it through networking.
25 % of them are actually talented.
15 % of them had a stroke of luck.
10 % of them… nobody knows how they got to the top.
Contact Info:
Email: dapra004@gmail.com
Instagram: @dapra004
Image Credit:
DANIEL PRADILLA-DE BEDOUT
Suggest a story: VoyageHouston is built on recommendations from the community; it's how we uncover hidden gems, so if you or someone you know deserves recognition please let us know here.