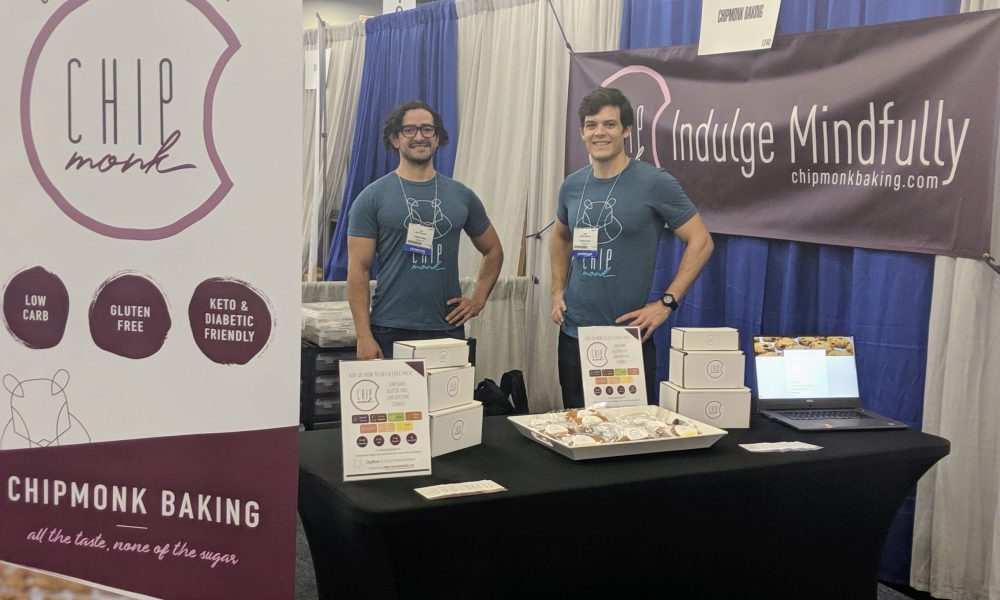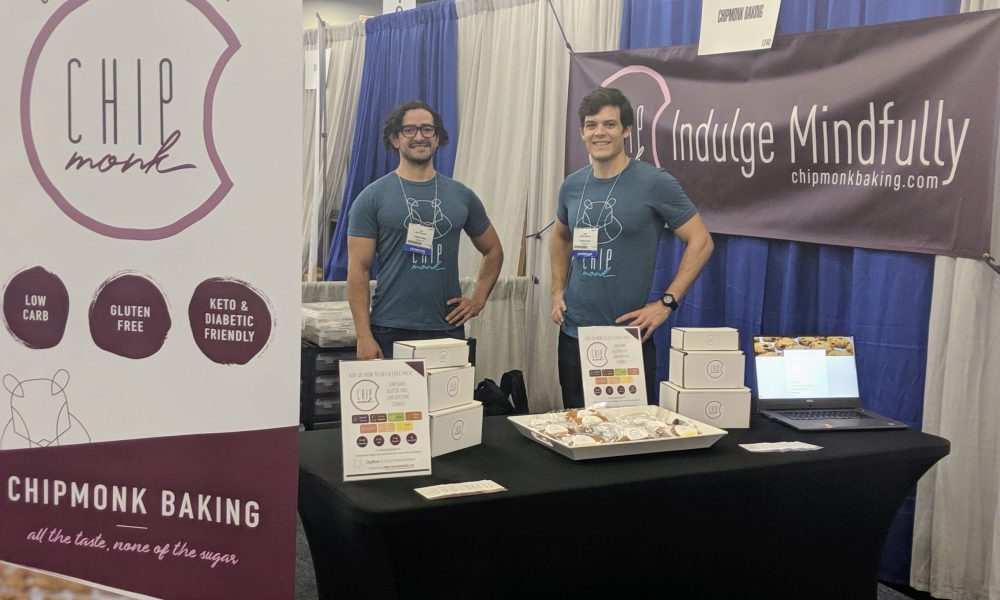 Today we'd like to introduce you to David Downing and Jose Hernandez.
So, before we jump into specific questions about the business, why don't you give us some details about you and your story.
Diabetes is a global epidemic. It's scary, and Jose's personal experience with it is the "why" behind everything we do at ChipMonk.
Back in 2016, Jose was blindsided when he was diagnosed with type two diabetes. He had been experiencing common symptoms like extreme fatigue and energy levels that fluctuated with meals, but he'd always been in decent shape so never considered that he may be diabetic. One night, he had the terrifying experience of falling asleep while driving his car home. His body was telling him that something was wrong, and so he took action.
He visited his doctor and found out his A1c (a measurement of one's average blood level) was 6.9, which is well into the diabetes range. His doctor tried to prescribe metformin (a drug meant to help control blood sugar), but Jose had a degree in biology and knew that he wanted to tackle his diagnosis without medications. He wanted to fix the root problem, not slap a band-aid on top of it.
In coming up with a game plan, Jose took to heart the words of the famous ancient Greek physician Hippocrates: "Let food be thy medicine and medicine be thy food". What we consume is the core driver of our overall health, so Jose went on a strict low carb diet consisting of nuts, seeds, above-ground vegetables, berries, lean red meat, fish, poultry, and all the avocado and olive oil you could imagine.
Eating too many carbs was what drove Jose's blood sugar to get so high, so he cut his carb intake while simultaneously upping the quality of the carbs he still ate. On this new diet, most of the calories were coming from a wide array of fats, and he started to feel better almost immediately.
Two and a half months later, Jose went back to the doctor to get his blood sugar tested again. He was nervous that realigning his dietary habits wouldn't be enough to stop the onset of diabetes. To his surprise, his A1c came in at 5.3 which falls below even the pre-diabetes threshold. His doctor was stunned by how quickly he had lowered his blood sugar, and, more surprisingly, that he had done it by actively changing his lifestyle.
Unfortunately, Jose's new way of living meant he had to give up a lot of the foods he loved to eat. These were the same delicious, high-carb foods that can cause diabetes in the first place: things like bread, pasta, pizza, tortillas, rice, beans, ice cream, cakes, cookies, and beer. It's been tough, especially since he has a massive sweet tooth.
This all changed in early 2019 when Jose decided to take an active stance to try and solve this challenge for himself and others. To satisfy his sweet tooth, he researched how to make desserts using alternative ingredients that wouldn't harm his health. He learned about the benefits of almond flour and natural sugar alternatives like monk fruit and allulose. Over the course of a weekend, he used these new ingredients to make a widespread of the foods he previously thought weren't possible with his diet (bread, muffins, cookies, etc.). While some of it turned out pretty bad, the chocolate chip cookies he made were pretty darn good. He shared them with me (David), his roommate at the time, and I thought that this was a product that we could potentially build a company around.
We started handing out samples to our friends and family and soon realized that we had struck a chord. People were desperate to enjoy something sweet without cheating themselves out of good health. The stars were aligned and we knew that we could do this. We could bring back dessert for so many people who were struggling with challenges like diabetes, the keto lifestyle, and celiac disease. We came up with our name, ChipMonk Baking, and here we are today, making thousands of delicious low-carb cookies that our Customers can enjoy without risking the negative side effects of eating too many carbs and sugars.
We're always bombarded by how great it is to pursue your passion, etc. – but we've spoken with enough people to know that it's not always easy. Overall, would you say things have been easy for you?
Building and running ChipMonk is an emotional roller coaster filled with amazing highs as well as gut-punching lows. Something we've learned about food products is that every single person has a different opinion on flavors and taste. Although we absolutely love our cookies (as do many others!), we still experience people from time to time who don't like them or may not even try them because they assume anything gluten-free, sugar-free, and keto-friendly automatically won't taste good. After speaking with and handing out samples to literally thousands of local Houstonians at farmers markets (in the sweltering summer heat!), we've become masters of rejection, learning to not take it personally but to view it either as a path for improvement or encouragement to simply satisfy the core Customers who are our biggest fans already.
Top worst moments:
1. Having someone literally steal a pack of cookies right in front of us at a market
2. Going to a market for several hours and only selling $36 of cookies
3. Receiving pictures of shipping gone wrong (broken cookies or super gross, melted cookies because of the summer heat)
4. Reformulating our entire recipe to please a potential wholesale client (an executive chef at a local resort), only to have him tell us our cookies "lacked umami", "tasted like metal", and were "too soft and oily". This one really took the wind out of our sails!
5. Many days watching the website and seeing no sales come through
Top best moments:
1. Our first online order
2. Our first "great" farmers market where we sold over $500
3. Customers reaching out to us and leaving reviews/comments on social media telling us how our cookies have helped them change their lifestyle for the better and/or stave off diabetes
4. Landing our first coffee shop wholesale Customer (thank you Boomtown Coffee!)
5. Coming up with our name and getting our fantastic branding/logo from my amazing sister-in-law
Running a startup takes so much emotional and physical energy. Jose and I balance each other out and keep each other "in the game", and our friends and family lend us constant support to help us slog out the tough times and celebrate the wins.
We'd love to hear more about your business.
ChipMonk is a specialty baking business here in Houston that creates low carb, gluten-free snacks made with almond flour and sweetened with monk fruit and allulose. Our mission is to help people indulge mindfully, making better nutritional choices by cutting sugar out of their diets without sacrificing sweets.
Right now, we make 7 delicious flavors of cookies (Chocolate ChipMonk, LeMonk Lemon, Coconut, Snickerdoodle, White Chocolate Macadamia, Chocolate Espresso, and Peanut Butter) that we sell in-person at farmers markets, online at our website www.chipmonkbaking.com, and wholesale to local coffee shops, weight loss clinics, and meal prep stores. We also sell pre-made cookie dry mixes and our unique sweetener blend so our Customers can bake their own ChipMonk cookies at home.
We are so proud of our product because it allows our customers to treat themselves without cheating themselves of their health. It also helps that most people simply can't believe how good they taste!
What were you like growing up?
Jose – I was an upbeat, spunky, and outdoorsy child with a thirst for adventure and knowledge. I kept my mind and body entertained by playing sports, reading books, playing board games or doing sudoku/jigsaw puzzles. I loved opportunities that allowed me to apply myself physically or mentally: math competitions, push-up contests, classwork, etc.
David – I was born anxious. My parents always say that when they were driving me home as a baby from the hospital, I just stared at them from the back of the car with wide eyes, wondering if either of them knew what the heck was going on. I'm basically the same guy now – always cautious, slow to show off new skills or projects until perfected, often perceived as cold on the outside but typically just stuck in my own head.
Interest-wise, I was about as nerdy as it comes. Loved all things sci-fi and video games. Star Wars, Lord of the Rings, World of Warcraft, Diablo, The Matrix, Cowboy Bebop. You name it. I went to an all-boy private school dominated by sports players, who often didn't take kindly to my less mainstream ways. Luckily for me, I had two really good friends to bond with and struggle through the awkward teen years together.
I guess the last thing I'd say is that I'm a really independent person. I absolutely love my parents and thank them for all the opportunities they've given me, but, when growing up, they took a pretty "hands off" approach with my education and personal growth (kind of the opposite of "the squeaky wheel gets the grease"… my younger brother was definitely the squeaky wheel when growing up). This led me to develop a pretty strong internal drive to do my best, not because someone told me to, but because I personally am ashamed when I don't give it my all. My independent streak has helped me in a lot of ways but also makes social and personal relationships more difficult to build and maintain.
Pricing:
Our variety cookie boxes range from $19.99 to $44.99 depending on how big they are (8 packs / 16 cookies up to 20 packs / 40 cookies per box). We also offer first-time Customers a special "sampler box" which comes with 4 cookie packs for just $9.99 with free shipping as well.
Our cookie dry mixes are $14.99 and make ~20 cookies each
Our AlluMonk Allulose + Monk Fruit sweetener is $16.99 per pound
Contact Info:
Suggest a story: VoyageHouston is built on recommendations from the community; it's how we uncover hidden gems, so if you or someone you know deserves recognition please let us know here.