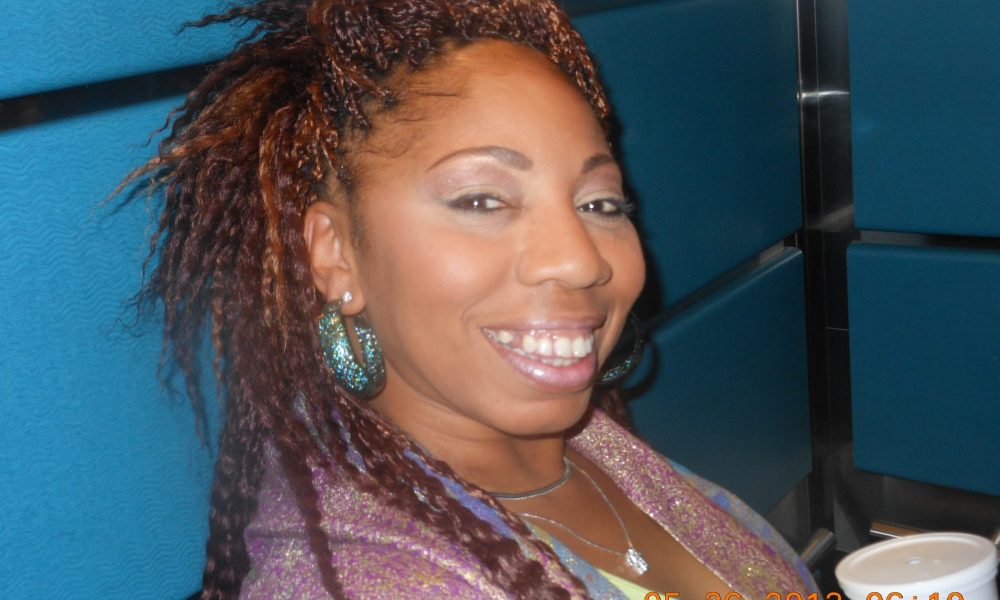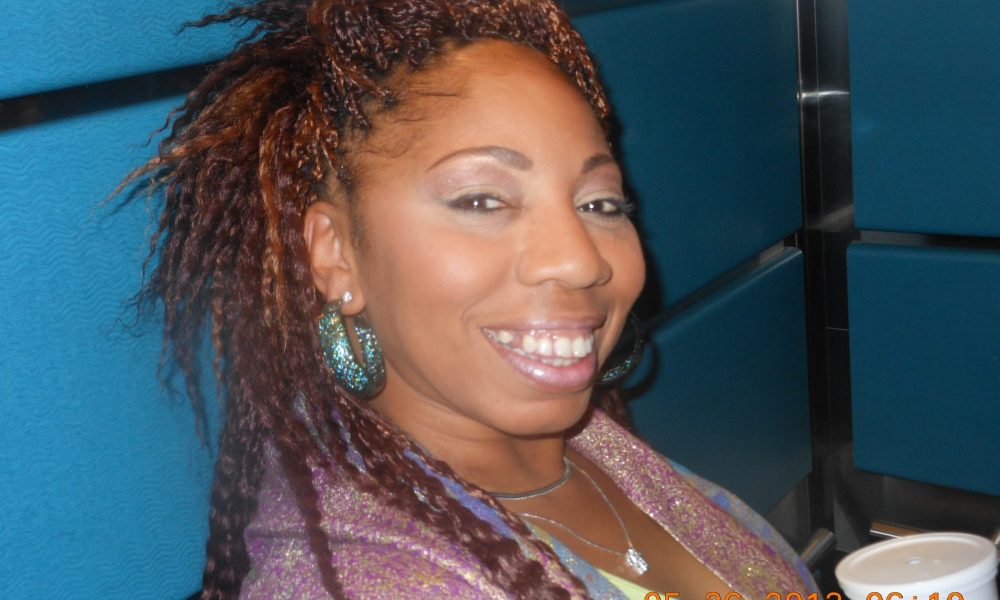 Today we'd like to introduce you to Dr. Doniel Ervin.
Dr. Ervin is the CEO and founder of "Ervin Management Group (EMG2011)", once name Organize N Disguise (2007), a premier specialist that offers in-person and online e-services to educate start-up businesses, entrepreneurs, and non-profit companies in organizational development and income tax services.
She started her business venture due to countless job searches because of an unexpected transition of Hurricane Katrina in 2005.  During that time she was undergoing chemo and radiation treatment for colon-rectal cancer (July 2005 – March 2006) which caused her to be unemployed. She spent countless hours seeking employment but told overqualified and seeking help through government assistance, but no help was available.  With that said, this forces her to reinvent herself to begin research to discover how to start a business. With much success, she accomplished to start two businesses (Consulting and Book Publishing) and a non-profit organization where her mission is to provide help to those that are serious about fulfilling their dreams and to provide help to those that may have encountered temporary setbacks in life to become an entrepreneur on a zero to low budget.
Her expertise ranges from the administration, marketing to management, volunteer services, book publishing and volunteer training staff. In 2011, she accepted a part-time seasonal job as a tax preparer with Jackson Hewitt. Her proficiency throughout the years within the workforce earned her a promotion as Office Manager and many Customer Service Awards. She also received the Certificate of Excellence Award in July 2015 in "Return Count and Net Payments" for Ivy Investment as Office Manager/Tax Prepared. Under Doniel's leadership, Ivy Investment (Jackson Hewitt) substantially improved profitability over 35% in sales growth during her third tax season.
As for her non-profit organization," Redeemed By the Blood Ministries International" a missions ministry that serves the Houston local area and throughout international regions. Her passion for several years now has been in Kampala, Uganda villages providing food, clothing, school supplies and financial support for medical needs to the underprivileged children, youth and widows joined with Pastor Sande Muhinde of One Way Ministries formerly(Children With a Vision) in MWERE village, Uganda.
Locally, she is a volunteer at MD Anderson Cancer Center (as gratitude to God for healing from cancer: giving back), and to Red Cross (Disaster relief spiritual care), and network with numerous non-profit organization as a freelance business consultant.
We're always bombarded by how great it is to pursue your passion, etc – but we've spoken with enough people to know that it's not always easy. Overall, would you say things have been easy for you?
No, it has not been a smooth road.  Many struggles transpire within my life from getting married at a young age of 20 and my ex-husband for eight years with abuse. Then my brother passed in 1999 who was my best friend, I said to myself could life get any worst. Then it hit me, "no I think I've been through it all". Then one night I went skating and fell to the point where I could not stop bleeding. I went to the doctor and my diagnosis: Ms. Ervin you have colon-rectal cancer stage tier 4 with 85% chance to live. That was the worst news that I heard in my life. At that moment everything flashes before me.
I was told if the surgery successful, I will live with a colostomy bag for the rest of my life, Praise God I have no bag. While beginning chemo and radiation treatment in July 2005, here comes hurricane Katrina that transitioned my children and me to Houston, TX homeless once more in a new city and state. But to God be the glory!
It has been twelve years of rebuilding and overcoming my fears of rejection, abandonment, and abuse. Moreover, I have begun to joyfully thrive within my own business. But wait, Houston we have a problem. Hurricane Harvey in the pathway to our city and what wrath it brought to us but we are Houston Strong.
Today it has been over 12 years later and as I look over my life I can really say through the good, the bad, and the storms, I can truly say, God has been good to me.
We'd love to hear more about your business.
In 2007, I started a dba small business named, "Organize N' Disguise", a consulting service to help small businesses and non-profit sectors to structure and organize their administration offices. As the time passed my clients was pleased and my clientele grew by word of mouth referrals and speaking engagements. Then in 2011, I incorporated "Ervin Management Group (EMG2011)", to offer more services online that educated small businesses and non-profit in proper tax preparation and organizational platforms that would advance the client business.
What do you specialize in?
My specialty is that I offer in-person and online e-services; to educate start-up businesses, entrepreneurs, non-profits in organizational development and guide them through annual income tax preparation services.
What are you known for, etc?
I am known as the innovator and faith strategist of entrepreneurship.
What are you most proud of as a company?
I am excited how God has blessed me to start my business with nothing but a little faith and expectation, discipline, and perseverance that brought a dream alive. The most important desire is to see that I am not in debt to no one but only care and love towards everyone that crosses my path. Ervin Management Group may not be in the millionaire status as of yet, but the goal is soon the reach profitable margins in the years to come to open up transitional homes and youth development center. However, the proud moment is to see the aha moment of light in my client's eyes after consultation, where minor adjustments made that would improve or even start their own business successfully and not as a failure.
What sets you apart from others?
What sets me apart from other businesses is the professionalization and business assessment consultation. As a business consultant, I just do not tell the client what one must do but have patience as a good listener that identifies the true passion of the business desired. Each individual has its own life identifier that God has given to us all. The problem is no one is there to encourage and motivate it out of us. That is what my assignment is on the earth. Once the consultation is complete,
I can identify the person niche that will bring one to success. Moreover, the response has been phenomenal.
What were you like growing up?
I was born in New Orleans, LA, in 1965. My mother had five children with me being the oldest. I grew up in the St Thomas projects from birth up to the second grade during civil rights movement and segregation in the 70's. Back then going to school was a daily nightmare. I was a very timid, shy, and bullied but smart, a teacher's pet one would call it. I loved skating, biking, and fishing with my step-father every weekend. I lived in a sheltered home, not religious but old school upbringing such as you do what you told. You had house chores to complete by a certain time and you went outside to play in the dirt; we road bikes and played jacks with the little red ball as a young girl. You respected and help the senior citizens in your neighborhood.
I remember when I was sent to the store, I had to knock on certain doors (elderly) to make sure if they needed something from the grocery store. Our neighborhoods were family. We were taught manners: YES MA'AM, NO SIR, and respect for the preacher man and we was taught morals and family values. I had one dream and that was to travel. I wanted to be a boss and tell others what to do. Nevertheless, I remembering crying very hard one day for I had a white girlfriend in school and I never forget that day her mother pull her hand away from mines and told her never to touch me again. I did not understand but I cried out to the sky not knowing that God really existed but screaming aloud, "Why I am so hated and picked on.  It was not called bullied in my time but that's what was happening to me daily. I was talked to very nasty and called names because of the color of my skin, and my momma could not really explain because she was doing her own thing working.
Then I felt something come over me like never before a warmth presence, a space of love. This was my first experience with talking with God. It is hard to explain but that day walking to school as a third grader I knew then that I was not alone but I felt everything was going to be all right.
Fast forward, at the age of 12, I was baptized, then in 1988; I rededicated my life to God.  I had a life-changing experience in 1989 that led me in yielded my gifts and talents to the Lord.  My life of service includes 25 years of dedication to the body of Christ as children and youth pastor, evangelist, intercessor, arts & drama, and prophetic dance ministry member, young adult and adult Sunday school teacher and church administrator.
In September 1992, I was called into the ministry as a Youth Pastor under the leadership of Pastor Joe and Alice Martin, at Divine Grace Temple in New Orleans, LA until 1995.  In February 1998, I was anointed and licensed as an evangelist under the leadership of Pastors Thomas and Barbara Cole, at True Love Full Gospel Church in Westwego, LA until 2005, where I ministered at the United Mission for the homeless, sick, elderly and other outreaches throughout New Orleans, LA. As of today, I'm still serving my community in the midst of my own comeback and encourage all one thing, while reaching your goals always make to serve others and you will never be left behind because God above sees all and He rewards all that sacrifice to serve others and that's a promise of the good book. Today, I'm grateful for it all and the best is yet to come!!!
Pricing:
Business consultation: (1st 30minutes Free), Business/Personal Assessment: $299
Personal Tax Preparation Fees: $75 and up
Business Tax Preparation Fee: $375
Contact Info:
Address: 10333 HARWIN DR STE 120G HOUSTON, TX 77036
Website: Business: www.ervinmanagementgroup.com and Missionary Missions: http://www.redeembytheblood.org
Phone: 832.573.3095 (Cell) * 713.808.9168 (Office)
Email: Business: organizendisguise@gmail.com and  Missions: ministrycontact@redeembytheblood.org
Instagram: #organizedisguise #yaldoniel
Twitter: @yaldoniel

Getting in touch: VoyageHouston is built on recommendations from the community; it's how we uncover hidden gems, so if you know someone who deserves recognition please let us know here.