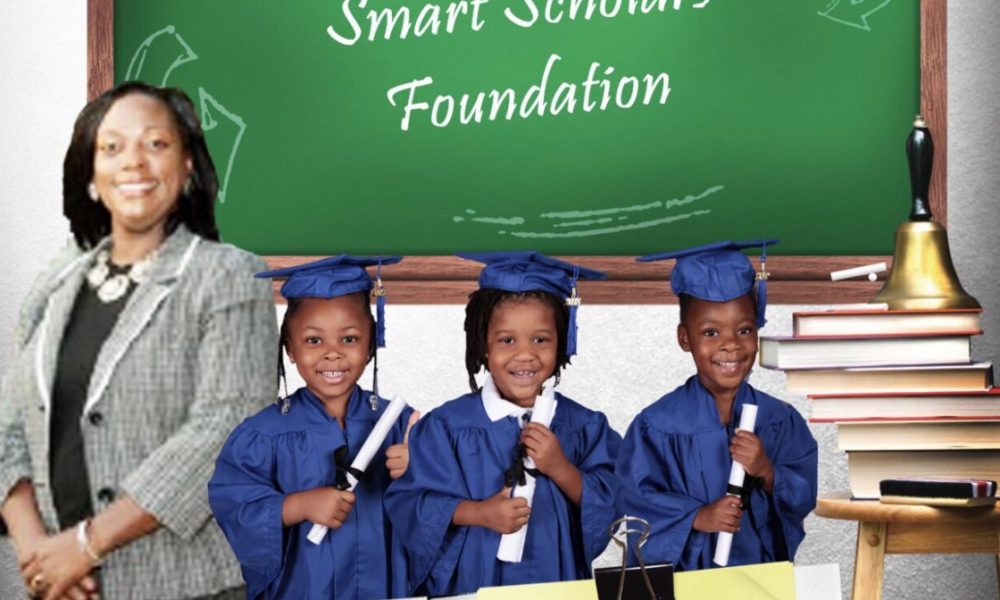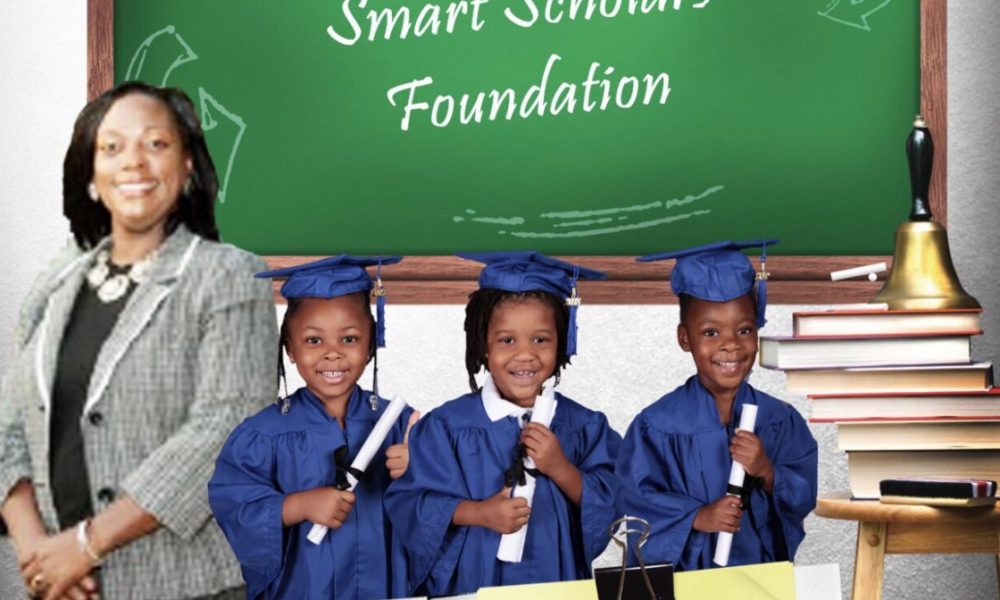 Today we'd like to introduce you to Felicha Jones.
Felicha Jones is the proud owner of Smart Scholars Academy and Smart Scholars Foundation both located deep in the heart of Southwest Houston. Felicha started her quest to push early childhood learning a little over four years ago after turning in her resignation at a major oil and gas company to explore childcare. It was then that her flight took off in the field of childcare while working with children to enhance their little minds on the importance of getting a good education at an early age.
"I remember it like it was yesterday," says Jones as she recalls walking into the childcare facility in La Porte, Texas. Not only did the kids fall in love with her, but she fell in love with them as well. After staying there at that particular childcare center for approximately two years, Felicha accepted a job offer to work at a childcare facility closer to her home. It was during her short tenure there that she decided to follow her dreams and start her own business in childcare.  Her business took off by leaps and bounds.
"Six months into opening my licensed childcare center in my home,  I literally made more money than I did working in oil & gas," says Jones. "Business was booming the phones were ringing off the hook and honestly speaking I didn't know how things would turn out, but boy am I glad that pursued opening my own business. I understood that my passion was in education and the importance of it, so I'm just glad that  I took that leap of faith and landed on success" says Jones. For the past 2 ½ years, Jones has shaped her business centering it around early childhood learning.
Jones spends most of her day in the classroom teaching kids as young as three years old to five years of age.  She teaches them the basics such as identifying their ABC's, 123's days of the week, shapes and colors, along with spelling and writing their first and last name just to name a few. Once the kids master the basics, she then moves into teaching them to read and identify three and four-letter site words. "It is a joy to watch them learn and grow as I tap into their strengths and pull it out of them," says Jones. "To sit in the classroom and watch their little faces light up each time they accomplish or make progress during class-time is the highlight of my day" she says.
"Once I realized that my kids really did want to learn, my mindset to help them became more and more determined. I wanted nothing more than to see them do well, I wanted to see them to learn and then go home and show mommies and daddies what they learned that day." Jones admits that nothing matters to her now other than seeing children get the educational components they deserve. Today it has become very clear to Jones that her ministry and her calling is to help children learn. It's real simple she says, "teach them and add a little sauce of love with it and I promise you your child will learn"
Jones says that at the end of the 2017-2018 school year children that attended her school went into the public schools already reading and writing, and spelling their first and last name.
A few years after Jones realized her calling and the importance of early childhood learning she launched her non-profit organization; The Smart Scholars Foundation debuted in August of this year with the intent to push early childhood learning in the local communities while providing various learning techniques to help children learn. Jones was awarded her first contract to assist in a public elementary school on the south side of town this year where twice a week she goes into a particular school and work one on one with students that are having a hard time learning in the classroom.  She mentors them, she sits with them and helps the child understand that learning is important first and foremost. She works with the child on his/her learning behavior, all while boosting the child's morale to make sure he/she knows that it can be done. Jones works with students in the classroom that most would write off or call "bad" (which by the way she made it very clear to us how much she absolutely HATES that word when using it to describe a child). Jones applies a daily motto with each child she works with by reinforcing to them that they can do ANYTHING THEY PUT THEIR MINDS TOO….it's a chant that each of them say before they sit down at the table to learn. I have learned that the best approach with a child's learning ability is to affirm the child by letting them know they can do it. At Smart Scholars Academy, learning is being done daily, and Jones walks away with so much joy knowing that she is reaching children on their level by helping them learn." It's who I am and it's what I do" say Jones. "
Jones is convienced that unless we start now teaching the importance of education to our children, we are setting ourselves up to have a lost and uneducated generation coming up.  She insists that we must start at the ages of 3 and 4 fostering their little way of thinking concerning the importance of education. The Smart Scholars Foundation also focuses on helping parents understand how to provide the educational assistance needed in the home to help "little Bobby" or "little Susie" learn. She says that often times parents focus more on education once their child gets older or enters high school but Jones believes that if we can change the way adults view education perhaps at home and began to enforce it there first; education will be seen at an all-time high as important.
Jones plans to hit the ground running in 2019 to partner with other elementary schools and churches within our communities to bring educational awareness to those who play a vital role in a young child's life. "I will not stop until my mission has been accomplished" says Jones. I want nothing more than to see children get a good education in the public schools and our childcare facilities at four & five years of age and not just sit in a classroom and color and watch movies all day. We as adults must do our part to enhance the lives of these little ones, and we must do it together. She concludes by saying that if we start now teaching and reaching our children to stay off these streets and pick up a book and read in the evenings when they get home, imagine what a better world this would be.
Great, so let's dig a little deeper into the story – has it been an easy path overall and if not, what were the challenges you've had to overcome?
My journey has been challenging to say the least; most people really don't consider early childhood learning as important as learning at the Jr. high or high school level, so ultimately I spend most of my time trying to get people to know and understand that if we reach our children at an early age and teach them the importance of getting a good education now while they are young by the time they get to the "bigger schools" it will be so embedded into them that they will operate in such a way that all they will want to do is learn, learn, learn!!!!
Please tell us about Smart Scholars Academy.
Early childhood learning must take a turn for the better in all of our communities, not just the upper-class communities, but the lower-class places as well, and Smart Scholars is here to push the best in education to all communities.  The reality is, a parent will not drive all the way from the northside to come where I am to drop their child off each day so that he or she can get a good education, that's not even logical Jones says. However, my focus is within the community in which I live. So over here at Smart Scholars Academy we teach, we mentor, and we build the esteem of our children.  We also build positive relationships with our students, and our parents. "I'd like to think of those that attend Smart Scholars as my little extended family" says Jones. I've literally opened my home up as a place of love to that pushes education to anyone that enters my doors when bringing their child to me each day. I don't mind getting personal with my parents because it's important to me that they know and respect me as the person I am.  My parents don't just come in and drop their kids off and run out the door, we talk, we laugh, we cry and most times we even pray together here at Smart Scholars Academy. My parents know that they can trust me with their precious little ones, trust and believe they know that Mrs. Felicha DOES NOT PLAY when it comes to her babies, they also know that I will do anything in the world for them. "When I decided to open my daycare the first vow that I made to myself was that I would not charge those irate childcare fees that most parents pay" says Jones.  "I wanted to make my prices accommodatable and still give the best or even better in education than my competitors" she says. "I think of myself as not the average childcare, but a learning place where children can be taught to learn and have fun doing it."
Do you look back particularly fondly on any memories from childhood?
As a child, I remember how much I loved reading books as  child, I still remember the very first book I read…Yep, you guessed it; See Pug Run!!!! "I also remember how good it made me feel to be able to read those simple three words. Maybe that's why I love to see kids learn today" she says; "Perhaps my childhood learning is what shaped me into the person I am today" says Jones.  She recalls at a young age growing up and wanting to have her degree and although life took her through many twists and turns, she was determined to "BE SMART" she says. Shortly after Jones graduated from High School she went into a local Jr. College back in her hometown only to drop out following something that meant her no good……."A MAN". However, even after dropping out of college, Jones' dream was to have her degree before she turned 40 years old…..ironically she received her Bachelor's Degree in Business Administration the weekend before she turned 40.  So yes, I can easily say that learning for me even at an early age was important. She knew one day that having a good education would pay off; AND IT DID!!!! "But let me say this in my closing says Jones, I totally give my Lord and Savior Jesus Christ all the glory for what HE is doing in my life, because without Him, I am and I can do nothing"
Contact Info:
Smart Scholars Academy
Phone: 713-360-6323 or 832-367-9688
Getting in touch: VoyageHouston is built on recommendations from the community; it's how we uncover hidden gems, so if you know someone who deserves recognition please let us know here.