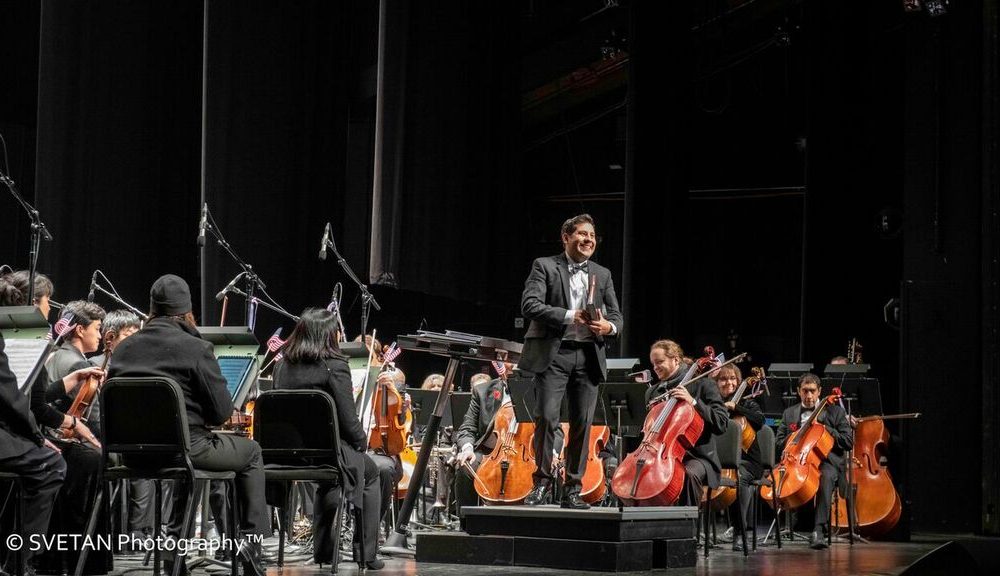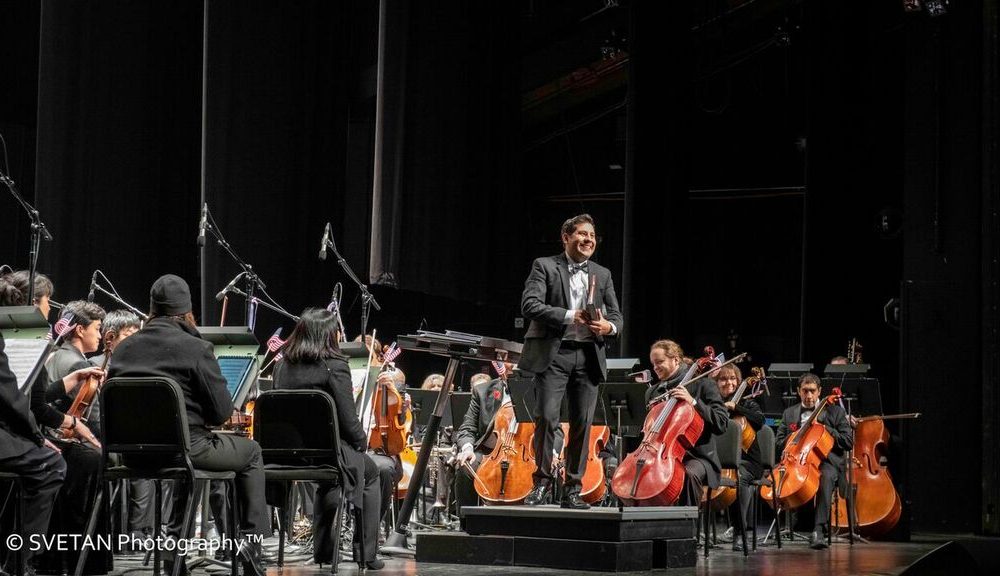 Today we'd like to introduce you to Gonzalo Ramos.
Gonzalo, please share your story with us. How did you get to where you are today?
My journey into music began when my father purchased an upright piano for my sister, seven years my senior, when I was four years old. Memories remain well into the moments of where I sat at the piano and doodled with creating melodies and learning the names of notes from the piano books my sister used for her lessons. While my parents provided me with wonderful memories of tee-ball seasons, martial arts lessons, and fed my passion for reading, my hunger for music towered over everything.
In high school, I joined the choir as a freshman, where the choir director provided me, along with a handful of students, with private piano and voice lessons after learning of our passion for music. Simultaneously, I joined the theatre and art classes. My experiences with classical music grew immensely. Trips to The Houston Grand Opera and Houston Symphony became available for students and I had the opportunity of competing in University Interscholastic League (UIL) competitions for both theatre and music. Singing Vaughn Williams one day and playing Ernest from Wilde's Importance of Being Ernest on another was a great experience. Both of these worlds would eventually come together later in my life.
Before college, I studied piano and music composition at Bridges Academy of Fine Arts while on scholarship. At Bridges, the piano instructor introduced me to a new culture of recitals and social programs that served to be instrumental as a performer. Almost simultaneously, I found myself in private instruction studying music composition at The Houston Community College Central campus. My first lesson as a composer, and the beginning of my life in conducting, was, "if you want your works to be performed often, you'll have to learn to conduct and learn how to put them on, on your own." During this time, I became the Assistant Music Director for several musical theatre productions at HCC. I learned how to cut and re-write music segments that were too long and also how to create quasi overture music. I spent many years developing these skills with staff members that would later become dear family friends well into my undergrad and graduate years. Around this time, I had made my Houston debut as a composer with the Foundation of Modern Music in a performance at Zilka Hall.
The time had arrived to audition for the college of music at the University of Houston's Moores School of Music. I chose by entering as a vocalist while studying music composition. The experience I gained at UH has been the most vital to date. Having the opportunity to study with professionals that ran and held positions in many of Houston's music companies in the fields of conducting, composition, and opera was truly rewarding. I gained experience in performing as a vocalist, traveling as a chorister while performing in large works, and I also had the opportunity of being a part of the Star Wars music production held at the Toyota Center with the Houston Symphony. My studies granted me the opportunity to travel and study in Salzburg, Austria, on scholarship for a summer where we resided at the Schloss Leopoldskron. Upon graduation, I began to work as a pianist, chorister, vocal soloist and sought any music gig I could get into. I later began to take jobs as a cantor for various churches and began my role as a conductor for various church groups. Meanwhile, my interest in the world of sacred music began to intensify.
My desire to be well versed in the history and practices of sacred music led me to seek a graduate degree in Sacred Music from The University of St. Thomas. Here, I spent my graduate years learning how to play the organ and spent time revisiting pedagogy concepts and conducting, while also observing and working with Houston conductors in their rehearsal space. I was also grateful to be given the opportunity of implementing my music compositions into my studies. Outside of university life, I adapted my practices into Liturgies, concerts, workshops, have been invited to serve on the board of directors of the Catholic Literary Arts, and actively compose music for a vast range of engagements.
Throughout my journey, I continue to seek opportunities for working with diverse community groups and organizations. I am constantly inspired and driven by the humanistic joy created when people come together and produce creative works within the arts. My artistic mission is to find ways to grow, develop, and create opportunities for people of all backgrounds and ages, to enjoy music and dance through different levels of engagement. Part of my life's goal is to collaborate with artistic individuals and organizations to create shared experiences of joy, reflective beauty, and peace.
Great, so let's dig a little deeper into the story – has it been an easy path overall and if not, what were the challenges you've had to overcome?
Somewhere down the road, I realized that some challenges became easier to overcome. Solutions for barriers came faster and I began to face them with an open mind, especially when I learned how to get out of my way. Sure, I've stumbled over a couple of rocks during my jog, both metaphorically and literally. Time and experience has provided and continues to give me a deeper understanding and insight so that I can avoid any visible pebbles in the road ahead. In music, one has to learn how to interact with multiple personalities. Not everyone appreciates or finds your jokes amusing. I have been blessed with a wife that supports my ever-evolving schedule and my late nights of writing and practicing—finding a moment to jog, spending some time in our garden, and spending time in the kitchen cooking together as a family relieves much of the day to day stresses. Meanwhile, I am joyfully learning how to be an interactive dad with our two-year-old son.
Please tell us about the Houston Cecilia Chamber Choir.
I am currently the Artistic Director for The Houston Cecilia Chamber Choir, an auditioned chamber choir that draws on experienced volunteer and professional singers to engage audiences in a range of diverse Houston locations. Since its beginning in 2010 under founding-director Justin Smith, Houston Cecilia has been establishing a tradition of high-quality, innovative choral performances. Our mission is to embrace the cultural beauty and future of choral music. Houston Cecilia seeks to engage audiences through shared experiences of sound, texture and color while actively seeking opportunities for community outreach.
During my time with Cecilia, I am proud of having presented an extensive range of repertoire that spans from gorgeous sacred works, beautiful secular poetry set to amazing harmonies, an evening of jazz and musical theatre, several Christmas Holiday celebrations, and ensemble works that showcase our vocal soloists. In 2018 we joined forces with the Texas Medical Center Orchestra in presenting patriotic works for a Veteran's Day concert at the Miller Outdoor Theatre. On a larger project basis, l had the opportunity to prepare Houston Cecilia members to sing and be the performing choir for the Game of Thrones Live Concert Experience developed by the GOT company and directed by GOT composer Ramin Djwadi in 2018 at the Toyota Center and in 2019 at the Cynthia Woods Mitchel Pavilion.
GOT was quite an interesting experience; choristers joined Houston orchestra members on stage in full GOT costume robes, headpieces, and also experienced the nearby heat of pyrotechnics, cool fog, and really neat fake snow that fell and blew all over the stage and on the musicians while playing their instruments and singing. The Houston Cecilia Chamber Choir organization continuously seeks to engage in diverse opportunities throughout the Houston Community, whether it be a collaboration of music with other organizations alike, Houston schools and their communities, or taking on volunteer roles for non-music missions that enhance the well being of our city.
In addition to directing Houston Cecilia, I currently serve as Director of Music for Bilingual Liturgies at All Saints Catholic Church, where I conduct choral music for Mass, special Liturgies, and where I have developed the Bravura Concert Series. The Bravura Concert Series showcases many diverse talents of professional musicians that work for various organizations in Houston. The concert series does not charge admission, is open to the public, and is powered by the generosity of patrons and donors alike. Recently, I have also developed Credo, a choral ensemble whose sole purpose is to focus on the beauty of sacred works from around the world. Credo endeavors to foster the beauty and significance of sacred music by bringing forth sacred works that sustain and create awareness of diversity found within the sacred arts from early music to the modern repertoire in continuing the divine spark that is an artistic vocation.
What moment in your career do you look back most fondly on?
Proud moments occur in many different instances. When I see choristers smiling after rehearsing and seeing their faces light up when they have reached a sense of gratification after spending many hours and time together making music, it fills me with joy. In August of 2019, I was a recipient of the 2019 Motif Awards for Humanity and Fine Arts. The Motif awards showcase young music professionals that have made strategic and deliberate efforts to exceed the limits beyond the world of many challenges. I also received the award on behalf of the communal work of The Houston Cecilia Chamber Choir.
In the Fall of 2016, Houston Cecilia premiered a choral anthem of peace that I composed for the ensemble titled Pax. Pax later shared its international premiere in La Rochelle, France, by a local choir that proposed concerts for peace. I am particularly proud of the Holiday programming we have developed where adults and children of all ages are welcome. Families can share a wonderful afternoon filled with Holiday music, sing-alongs, and active participation. The joy emitted in these concerts is a beautiful feeling that encompasses humanity. Houston Cecilia performs many diverse and challenging works that are approached with great enthusiasm and artistic precision.
My work with sacred music and Liturgy has provided similar moments. I am particularly proud of having the forces to provide professional quality concerts at no cost to the Greater Houston community. In addition, during the Fall of 2019, I was granted the opportunity of having one of my sacred motets showcased by the 60 plus chorister ensemble of the Archdiocese of Galveston-Houston in a concert that aired nationally from the Co-Cathedral of the Sacred Heart. However, I am most proud of having the opportunities for creating, developing, directing, and motivating a diverse range of music experiences in our beloved city of Houston.
Contact Info:

Image Credit:
SVETAN Photography
Suggest a story: VoyageHouston is built on recommendations from the community; it's how we uncover hidden gems, so if you or someone you know deserves recognition please let us know here.