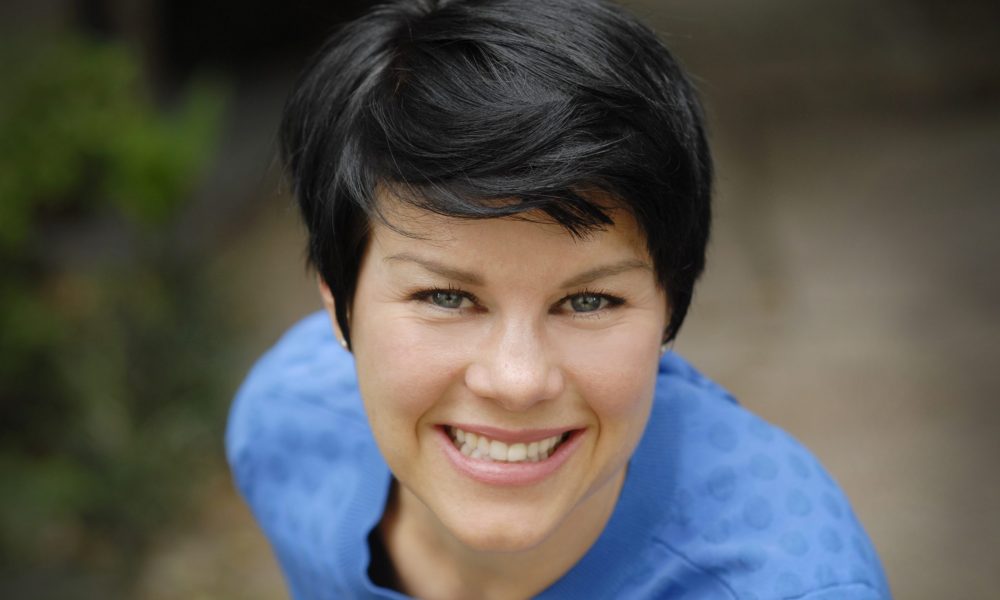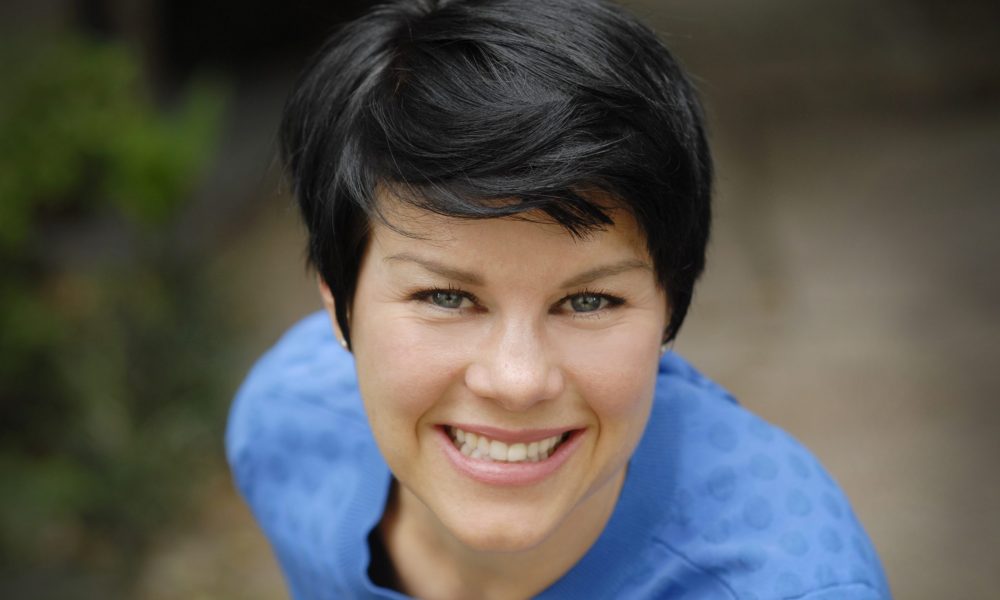 Today we'd like to introduce you to Holly Griffith Terrell.
Holly, let's start with your story. We'd love to hear how you got started and how the journey has been so far.
I was raised in a small Texas town–Buffalo, Texas. I participated in the typical "country girl" activities–rodeo, 4-H, FFA, etc. After high school, I attended Texas A&M University and graduated in 2002 with a Food Science & Technology degree and a chemistry minor. I started law school at South Texas College of Law later that year and graduated with a law degree in 2005 in the top ten percent of my class. Thereafter, I worked at two law firms practicing insurance defense litigation and then for an Oil & Gas services company drafting and negotiating contracts. During that time, I married, had two children–Evelyn and Georgia, and divorced when Evelyn was four and Georgia was two. Also, during that time, I got sober from alcohol, which was one of the toughest and most awesome things I have ever done for myself, and my sobriety remains a primary focus in my life—without it, I know that I would have nothing else. When I was 12 weeks pregnant, I learned that my unborn baby—who we later named Georgia—would be born with Down syndrome. I was devastated, confused, and scared. I didn't know what to expect.
Because I am extremely analytical and information-driven, I began researching and reading about people with Down syndrome. I learned—among many other things—that most children with Down syndrome attend regular schools and are even, to a continuously increasing degree, educated right alongside their typically developing peers. I also learned about the severe struggles that parents face to make sure their children with special needs receive an appropriate education. And I discovered that there are attorneys who specialize in special education law and help children with disabilities obtain the support they need in school. I knew immediately that this was what I wanted to do—I "simply" had to figure out how. I had always yearned to use my legal skills for a cause about which I am passionate—and I just knew that I finally found the opportunity to do so.
After Georgia was born, my priorities began to change immediately. Things that were important to me before started to seem insignificant. I was forced to re-evaluate the ways in which I assess a person's worth—unfortunately, I used to primarily base worth on a person's financial contributions. Now, I had a beautiful daughter who would likely receive government-funded services for the rest of her life, but who I absolutely knew had just as much human worth as any other person. It took me a while to process through these conflicting feelings and beliefs and to figure out my principles. I explored the numerous ways in which persons with disabilities contribute to society—people like Georgia. Georgia taught me that humans possess inherent self-worth simply because they are human.
Not too long after I divorced and became a single mother, I was laid off from my position at an Oil & Gas services company. I felt that this was the right time to begin my new career path, and I went out on my own. But it was hard. Really hard. The stress of being a single mother, learning a new area of practice, not receiving a regular paycheck for the first time, and burning through my savings caused me to reconsider my plan, and I began interviewing for in-house attorney positions. And I kept being rejected, which was terrifying and disheartening.
One day, an educational advocate called me to connect. I knew of him already—it's a small community. He wanted to meet for coffee. I was fairly dismissive and explained that I had decided to move in a different direction—away from special education, but he didn't care and wanted to meet up anyway. I wasn't thrilled about it and assumed it was a waste of my time and his, but I went anyway, and we got along fabulously. He was a somewhat older gentleman with great energy, and he possessed a vast amount of knowledge about special education issues. He told me that I just had to connect with an attorney and another advocate with whom he worked. Still, I was largely disinterested. Then, a short time thereafter, on the recommendation of the educational advocate I met, the attorney of whom he spoke called me and wanted to start working together on a few cases.
I had been burned in the past by other attorneys and trusted them—and therefore him—very little in this regard. But I agreed and figured that I would just take it slow and protect myself. However, the working relationship turned out to be really good—the attorney followed through with his promises and was extremely honest, and I was pleased with how it was going. Very shortly thereafter, the educational advocate I previously met for coffee underwent major surgery. And he didn't make it. I discovered this shortly after it happened, and I was sad that someone I had just met and with whom I hoped to collaborate was gone so soon. After this, I attended a hearing with the attorney, and he told me that the educational advocate had been truly insistent and determined that the attorney contact me and that such behavior was out of character—it seemed that the attorney had only called me as a result of the advocate's fortitude. I believe that this educational advocate is likely the only reason I stuck it out—I was drowning, and he threw me a life vest. I never figured out exactly why.
As a result of these connections, I was able to hang on financially long enough to continue to practice in this area of law, and my practice began to grow and expand to include other types of lawsuits against school districts—including school injury cases, Title VI cases, Title IX cases, and cases filed under section 504 of the Rehabilitation Act and the Americans with Disabilities Act. My confidence improved, and I won my first special education administrative hearing. My practice continues to expand—I suppose this is typical.
I receive stories and photographs weekly—if not daily—from parents of children who have been injured, bullied incessantly, physically assaulted, sexually harassed, sexually assaulted, and horribly discriminated against. It can be difficult, and sometimes I become overwhelmed. That I am in a position to be of service to these children is a privilege. I never expected that a law degree would lead to a career about which I am impassioned. I am honored—and sometimes even a bit bewildered—that parents of these children trust me, and that I have the ability to help them.
At some point—after I began practicing special education law—I was diagnosed with severe ADHD. I was pretty upset—how had this gone undetected for so long? Also, I felt broken and defective, which is surprising in light of the fact that I represent a lot of children with disabilities and don't see them as such. Immediately upon beginning treatment for ADHD, I noticed huge improvements in my motivation, focus, productivity, efficiency, ability to be present with family and friends, and just to think more clearly and quickly. It was amazing, and I could see the stark difference between neurotypical persons and persons with ADHD.
This part of my journey enables me to connect more meaningfully with my clients—the children I represent. I am able to relate to them in a way that I was unable to before. I can validate their struggles. Recently, I represented a 9-year-old boy with severe ADHD who was in big trouble at school . . . again. When I looked at him, I knew how he felt. I asked him if he wanted to do better in school and wanted his teachers to like him, and he responded with a sad and defeated "yes". And I softly stated "[i]t's hard, isn't it?" And I could tell that he knew that I knew it was, and he nodded his head and almost whispered "yes". That day, the same little boy was able to tell five adults how much he wanted his teachers to like him and how he didn't want to be in trouble all the time and how it was "hard". I was immensely proud of him, and so were his parents. Now I make a point to meet with all my clients—not just their parents, because I find that I can more effectively represent them this way. Also, I absolutely enjoy it and consider it one of the perks of my job.
My area of practice doesn't necessarily attract "typical" attorneys. And I am aware that I could practice in another area for a firm and make more money and enjoy better benefits. I choose to practice in this area, because it makes me happy, and because I am able to work for myself, which provides me the flexibility to spend time with my daughters. Also, it suits me—I don't feel that I fit the stereotype of the way in which people characterize a typical attorney. I'm silly, comfortable with my [many] flaws, and have tattoos. I don't enjoy engaging in "legal speak" and prefer to talk about larger and—to me—more important issues and ideas. I hunger for knowledge in all areas, and I will try almost anything at least once. It took me a while to get to this point of acceptance, and it is miraculous and liberating. When people ask if I like "what I do", I respond that I am honored to be able to do what I do.
Overall, has it been relatively smooth? If not, what were some of the struggles along the way?
Absolutely not. There have been many struggles. Getting sober from alcohol, finding out my daughter would be born with Down syndrome, becoming the mother of a daughter with special needs, divorcing and becoming a single mother of two small children, starting a law practice after a job layoff, learning at 38 years old that I had been unknowingly struggling with severe untreated ADHD for my entire life.
But I am grateful for all of these things, because they allowed me to grow as a person, and because—in each scenario—something absolutely beautiful resulted that I could not have predicted or planned. Would I have wished for any of these things at the time? Of course not. So, I am glad that it's not up to me.
Alright – so let's talk business. Tell us about the Law Office of Holly Terrell – what should we know?
I practice special education law, and I litigate other lawsuits against school districts, including school injury cases, Title VI cases (discrimination on the basis of race, color, or national origin), Title IX cases (sex-based discrimination), and cases filed under section 504 of the Rehabilitation Act and the Americans with Disabilities Act (disability-based discrimination). In addition, I handle disciplinary actions in schools for both typically developing children and children with disabilities.
Any shoutouts? Who else deserves credit in this story – who has played a meaningful role?
There is an attorney in Austin, Texas–Marty Cirkiel–who has been integral in my success. Also, the educational advocate who introduced me to Marty–Jack Justice. Without them, it is likely that I would be doing something else, and I am grateful for them.
Contact Info:

Image Credit:
Angela LeMonte
Getting in touch: VoyageHouston is built on recommendations from the community; it's how we uncover hidden gems, so if you know someone who deserves recognition please let us know here.