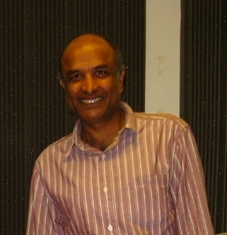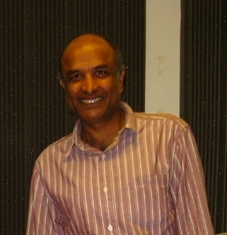 Today we'd like to introduce you to Jagdish Maheshri.
Jagdish, please share your story with us. How did you get to where you are today?
It's a long story! About some 45+ years ago, back in India, I was dragged by my uncle to a lecture by a well-known astrologer. I went along because he promised to treat me over a lavish dinner afterwards. I sat through the lecture with absolutely zero interest. After the lecture, my uncle wanted to make an appointment with the astrologer for personal consulting. There were quite a few people in the line. As we were approaching towards the astrologer, I heard him talking to one of the people. The person wanted to learn astrology. The astrologer asked him if he knew Sanskrit (being a freshman in college of science, I was wondering why one needs to know Sanskrit to learn astrology). The guy replied "No". The next question was if he knew all 27 Nakshatras(constellations of stars across the zodiac) by heart. Again my reaction was the same (it's not necessary to memorize the Nakshatras for learning astrology). The last question was—if he knew what the solid geometry is. And at that point my antenna went up. Being recently exposed to solid geometry during my freshman class, I was curious about how the solid geometry has to do with the astrology.
In short, I ended up asking my uncle to buy his books to quench my curiosity. After staying up all night and reading his three books, I did not find any application of the solid geometry. The next day I went to the astrologer and ask him about the solid geometry reference. He told me that was a different book.
Anyway at that very moment I felt that astrologers play on people's emotions and make their living. That must be stopped. I took the challenge to prove the astrology is unscientific and some kind of a scam. But to prove that I had to first learn what it is. Subsequently, on and off, during next few years I read quite a few books, tried to apply the astrology using several different birth charts, and had a considerable success proving it wrong. However, while doing that, I noticed  there were several things hidden in the books that had a lot of value but were not explored enough. The main reason, I thought, was that the people who were involved with astrology (astrologers) were not treating it scientifically. They never questioned why and how the rules were developed.
Anyway at that moment, astrology became my calling. Although I couldn't spend fulltime exploring the astrological knowledge (because then, I couldn't have made living with astrology alone) as a hobby, and with my passion I kept with it and devoted as much time as I could going forward.
After coming to the USA in 1971, and with aid of computer, I could expedite my research with amazing speed. During next couple of decades I analyzed and interpreted thousands of charts. In 1996, I wrote a book (which is highly accepted and recognized) for anyone who wants to learn Vedic astrology. I'm a contemporary Vedic astrologer.
I have been Research Director of NCGR (National Council for Geocosmic Research) since 2010 and a contemporary Vedic astrologer. I have published and presented papers at Baltimore and Philadelphia NCGR conferences.  In 2012 I spoke at the UAC (United Astrology Conference).  Recently I spoke at the conference in New Delhi and Baltimore. In New Delhi Vedic astrology conference I won the outstanding global astrologer award. I'm a recipient of Catherine & Ernest 2016 research grant I hold a PhD, teach (online) Vedic astrology, authored several articles, appeared on radio shows, and hosts website www.astroinsight.com.  In 1995, I discovered a unique Ninefold Progression technique and explain in my book, "It's All in Timing."  My other interests are mundane astrology research, such as natural calamities (earthquakes) and man-made calamities (war, violence, etc.)
We're always bombarded by how great it is to pursue your passion, etc – but we've spoken with enough people to know that it's not always easy. Overall, would you say things have been easy for you?
Research requires a lot of patience, and therefore, sometimes the ride was tedious until you get it right through several attempts. It's a journey, a way of life. And despite difficulties in the beginning, it's all rewarding.
So let's switch gears a bit and go into the Astro Insight story. Tell us more about the business.
Astro Insight provides individuals with useful information relevant to their lives based on the scientific method of Vedic astrology. It requires the individual's birthplace, birth date, and birth time. From this data the planetary configuration at the time of his birth in the space surrounding his birthplace is determined and scientifically interpreted. If the birth information is unknown, Astro Insight can still help the individual with answer to his specific question by studying the planetary configuration corresponding to the time the individual consults Astro Insight.
The following highlights the type of information you receive from Astro Insight:
Get Answers to Your Questions: Almost any question concerning your life can be asked, including questions like: personality, education, profession, career, business, money-matters, real estate, relationships, romance, marriage, family-life, children, travel, good times, spiritual trends and religious activities. Since Astro Insight believes in providing you with the useful information, it will not deal with questions regarding death, gambling pertaining to stock market, lottery, and race predictions.
Explore Your Hidden Talents: Astro Insight can make you aware of areas that you probably haven't explored or not explored enough to your advantage in fulfilling your life goals. Pursuing these new avenues can lead to the added rewards and meaning to your life.
Make Better Decisions: If you are faced with a situation that forces you to make a decision, Astro Insight can help. It can layout all your options and their probabilities of success with respect to the timing of your decision. Of course, it is always you who makes the decision.
Understand Your Strengths and Weaknesses: Astro Insight offers you with the information that can lead to a better understanding of your potentials and limitations, and how you can make both work for you. It improves your chances of making the best life choices and setting the right life goals.
Be Assured of Complete Confidentiality: Since this service deals with your personal life, a complete confidentiality is strictly maintained. Unless a third party involvement is insisted, the information provided will always be one-on-one basis.
Learn Astrology: If enough people are interested, Astro Insight will offer a course in the Vedic astrology that consists of about eighty hours of instruction time.
Has luck played a meaningful role in your life and business?
At this stage in my life I have come to realize that there no such thing as good luck or bad luck. Good Luck and Bad Luck are created by our mind. Whatever's happening in one's life is a part of that person's journey. All the experiences the person goes through are required for the person to understand who he or she is. Life is really wonderful when one look at it with choiceless awareness.

Contact Info:
Getting in touch: VoyageHouston is built on recommendations from the community; it's how we uncover hidden gems, so if you know someone who deserves recognition please let us know here.