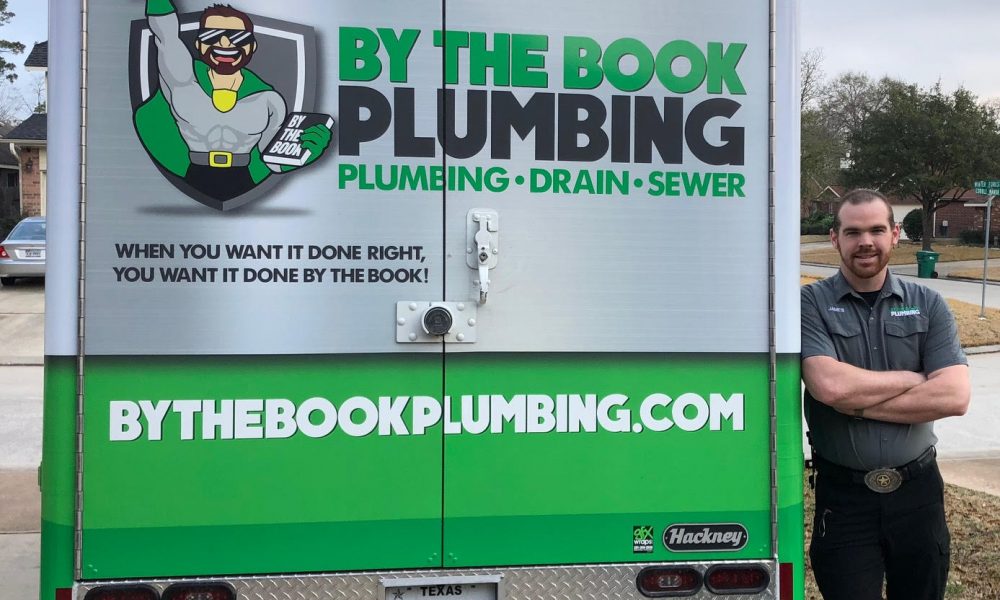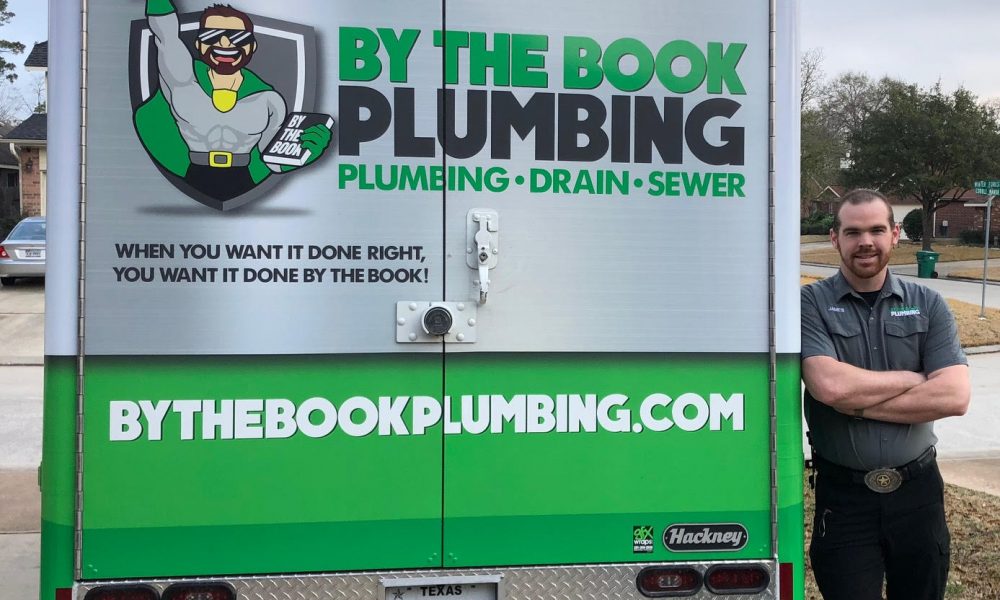 Today we'd like to introduce you to James Smith.
James, let's start with your story. We'd love to hear how you got started and how the journey has been so far.
I have been in the plumbing business for 11 years this year. I remember feeling lost after graduating from high school. All my friends at the time knew what they were interested in and had put a lot of time into deciding their specialty upon going to college. I, on the other hand, fumbled my way through community college for about 2 years before I realized that I wasn't fulfilled with where my life was currently going.
One day, I had found a news article on the internet that had a report from the Bureau of Labor Statistics which listed the top jobs in demand. Of course, there were the standard Healthcare Workers, Nurses, Doctors, and Engineers, but on the very bottom of that list was a broad term labeled "Skilled Trades". I did some research, and I realized I was actually very interested in the plumbing trade. Right around this time, the home improvement shows on cable television were getting popular, and I realized that having a skill set to work on water, sewer, and gas lines could lead into other venues such as home flipping.
I had found a small, local family run plumbing company that was hiring after asking an employee at the local Home Depot. After passing a drug test, my apprenticeship was underway, and for the next two years I volunteered for as much overtime as possible because I had a thirst for knowledge. Every day was fun because I was engaging in a valuable trade that did not require me to sit in a classroom and struggle to learn from a textbook.
Before I knew it, two years had flown by and I had accumulated enough hours to take a Tradesman test. Texas is a little weird in the regard that no other state officially acknowledges a Tradesman, but it allows a recipient to legally work alone (with some minor restrictions) on residential properties. This was one of the most difficult parts of my plumbing career, as even though I had passed the Tradesman test, now I was the one who was responsible for taking care of customers and instructing apprentices on my jobsites. It was a very stressful time to adjust to my new role, but experience would gradually accumulate day by day until I was no longer having to constantly phone my other co-workers on how to handle plumbing calls I was at.
Another two years would soon come and go, which then saw me head back to Austin to take my Journeyman's test. Considering how I had already taken the Tradesmen test two years prior to this, the test material was easy to remember and ultimately pass. I noticed after a few years of working in the same area that I felt like I was not having as much fun anymore. After many nights of speaking with my fiancée at the time, we both felt that a change of scenery would be the right choice.
One of my friends had taken a job with a company in Katy, and highly recommended me to check them out. I was wary of making the hour-long trip to Katy and back home every day (it should be noted this was BEFORE the Grand Parkway was finished building), but after meeting the owners George and Jessica Johnson, I knew this was the place I wanted to call home. George explained to me that he believed in investing with his employees by supplying current technology such as sewer line cameras, copper press fittings, and PEX tools. These tools allowed his plumbers to do a better job for customers by finishing more quickly, lessened the chance to cause damage in tight spaces working with copper, and showing customers where roots or other obstructions were in their sewer line.
I really enjoyed working for the Johnson's, but I began to feel that I was being drawn into becoming a business owner and starting my own company. I remember talking with George one morning and telling him that it was my desire to get my master's license and go back to working close by my home again. Being in business for over 15 years, he could tell when guys were getting hungry to run their own shop and encouraged me to follow up with my goal. I wound up passing the Texas Master Plumber test in 2016, and ultimately wound up working with George for about another year and a half. On my last day, he threw a going away-party and spoke with me in-depth about the many questions I had had about running a company. We left as friends, and he made sure to let me know that I was welcome to come back at any time if things didn't quite work out like I had planned.
Combining the knowledge, I had gathered from various plumbing forums over the years and the experience I had working with "The Katy Plumbing Company", I decided to invest with a giant, gas-powered Isuzu work truck with a custom aluminum box bed that was originally designed for plumbers. This unit had proven reliability and would allow me to carry a warehouse on wheels with me to every customer. I had a custom vehicle wrap designed around the same time I had hired a website specialist to create my company website. After getting my truck stocked, wrapped, and website created, my doors officially opened on December 1st of 2017.
Has it been a smooth road?
The first month in business created a lot of teeth gnashing and hand-wringing. I was constantly worried that there was too much competition in the Spring area and that nobody would call. It started off where I would get maybe 2-3 calls per week, but I was determined to make the most out of every call and treat each customer as though they were the most important person in my life (which was certainly not far from the truth!). By continuing this mindset, an amazing thing happened. A customer would leave a positive review on Next-door or Facebook. The next day, I would get a call from someone who had read that customer's review, and they wanted me to come take a look at their plumbing issue.
The best way to describe it is like a snowball. When it first starts to roll down a hill, it is very light and tiny. But as the snowball continues to roll, it gains speed, power, and size. This translated into more restful nights where I could sleep and not worry about the company as much.
So, as you know, we're impressed with By the Book Plumbing – tell our readers more, for example what you're most proud of as a company and what sets you apart from others.
At "By the Book Plumbing", I am focused on Plumbing, Sewer, and Drain Cleaning. Most of my work is currently 95% residential, and the remaining 5% is commercial. I knew that by picking the name "By the Book Plumbing", it would do a great job of conveying to customers that my company believes in doing things the correct way. I have it written down on my website that our company performs work up to each individual town's adopted codebook. It can be a little frustrating at times, due to some city's inspectors requiring certain conditions on some work that is unique to their city, but I will do whatever it takes to make sure that work is done according to the respective Code Book.
I also provide peace of mind to my clients with my unique warranty. I have it written on all my invoices that if at any time during the first year of installation they are not 100% satisfied with the performance of my materials, my service, or even myself, that I will do everything in my power to correct the issue to their satisfaction or I will refund 100% of their money and remove the item within 30 days. Compared to many other companies who only offer a 30-day warranty, my customers can feel confident in knowing that they are working with a company who is willing to back their service with an outstanding guarantee.
It is my desire to help train the next generation of incoming plumbers. I want to show apprentices how to perform work correctly from the beginning of their plumbing career, so that once they take their test they will be more than capable of diagnosing and solving problems for customers. A great example of this is sewer cleaning. Many plumbing companies do not train their employees to understand what goes into cleaning out a sewer, but with good training, a plumber or apprentice can quickly decide which heads are best to use for certain applications (grease/roots/etc…)
Let's touch on your thoughts about our city – what do you like the most and least?
I would say the best part about our city is the variety in food! After visiting Colorado last year, my wife and I noticed a huge lack in taste when compared against the overwhelming amount of choices available in Houston and The Woodlands. I cannot think of any other cities that have so many options when compared to fast food, eating out, and grocery stores.
The thing I am least happy with in Houston is easily the traffic and congestion. Some nights, getting home can be a real nightmare when fighting the traffic on 45. It is kind of a blessing and a curse. With all the people moving to Houston, it's great for business, but quality of life can drop a little bit in the especially crowded areas.
Contact Info:
Getting in touch: VoyageHouston is built on recommendations from the community; it's how we uncover hidden gems, so if you know someone who deserves recognition please let us know here.