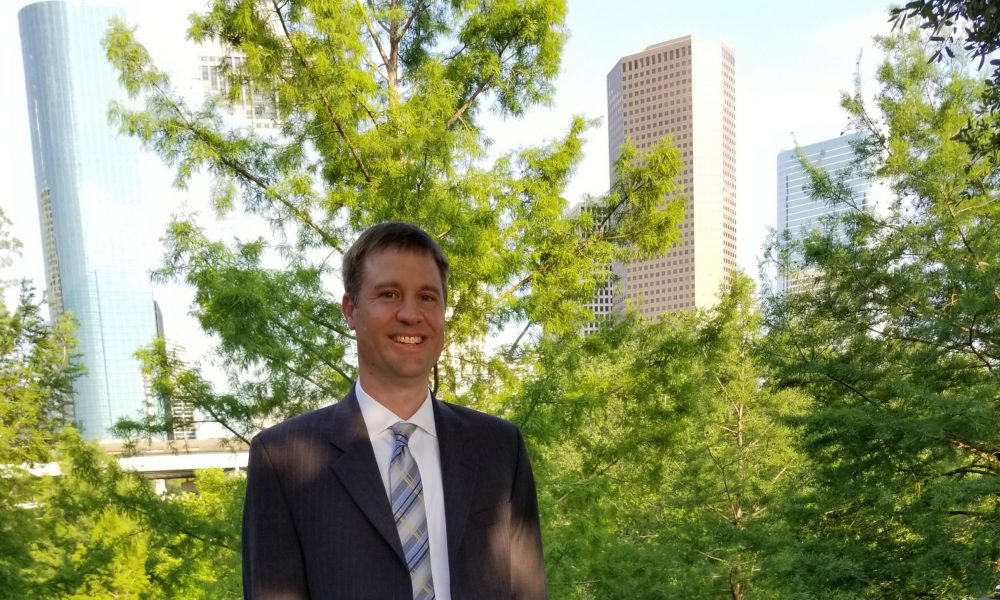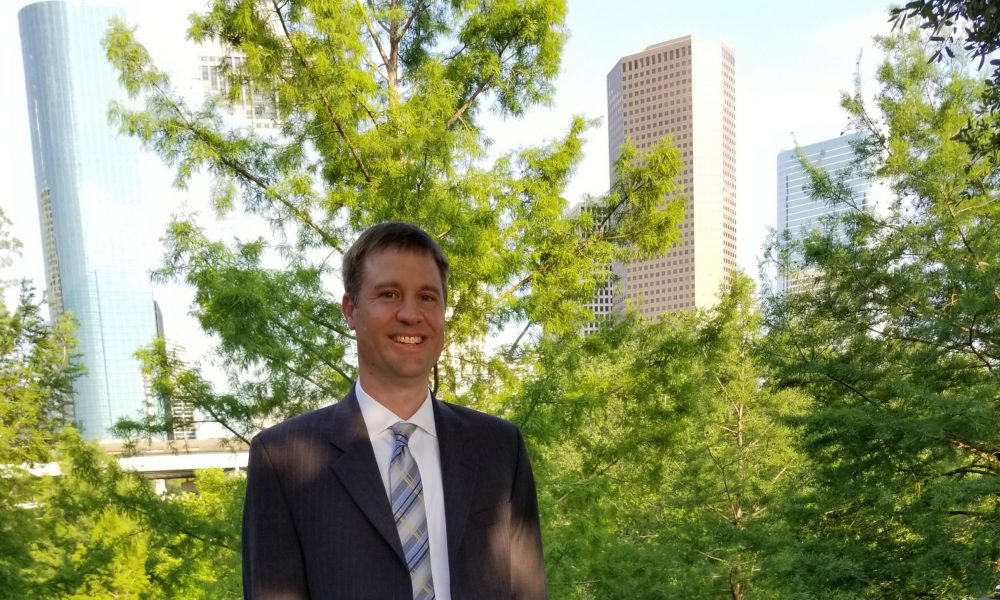 Today we'd like to introduce you to James Wendelken.
So, before we jump into specific questions about the business, why don't you give us some details about you and your story.
I have a mechanical engineering background with experience in the elevator industry and oil & gas industry in research & development. I decided to pursue mechanical engineering and got a degree from Oklahoma State University because I like to understand how things work and enjoy challenges. I also received an MBA from the Mays Business School at Texas A&M University to expand my knowledge of how things are pieced together in different areas of business, and that has proved to be very valuable as well.
After I graduated with my MBA, I took on a pretty unique role helping build a brand new workforce development program geared for engineers at a division of a large oil field services company. It was very successful because there is so much information to be pieced together to make engineering products and services successful. Ultimately, engineers appreciate and benefit from greater clarification on what works, what doesn't, what are the right things to do in certain circumstances, and how they can help others.
We also did greater talent management work to help employees make progress where valuable. I enjoyed this, so I eventually took on the role of Technology Training Manager as our work expanded enterprise-wide and we grew to serve more disciplines such as scientists. I also learned a lot about industries working for Qittitut Consulting and EKT Interactive.
Through these experiences, I became very aware that people with different backgrounds appreciate helping each other in the industry and the business world but they don't always know the details of how. People need to add context to feed into others' successes. For example, in engineering, there is a lot of specialized work, progress being made in different areas, and many circumstances to use information. This is evolving, so it takes a collective effort to point people in the right directions.
Supporting functions in companies do not guide all of the interaction that takes place to incorporate new solutions and set others up for success. It takes more than a system or program to build on each other's successes; it takes different people pointing out ways to increase success and also building a greater understanding of ways to feed into success. Increasing people's contributions to this is very beneficial.
So, that is some background on why I created a "feeding into success" process, essentially a "people helping people" and "groups helping groups" process for businesses and industries. In a lot of ways, this is opposite of what people expect because it's not a committed program to follow and it's not a "tell you what to do" approach. Rather, it's all about drawing from people's experiences to point out ways to increase success and then getting their perspectives and useful guidance to feed into success where that is valuable.
We're always bombarded by how great it is to pursue your passion, etc – but we've spoken with enough people to know that it's not always easy. Overall, would you say things have been easy for you?
It has been very valuable for me to network and learns from many people and groups of various backgrounds. This is all challenging but very beneficial as having those different experiences and perspectives is very important. I can truly say that hundreds of people of different business backgrounds and various universities and associations have helped me, providing useful guidance to help more people and groups.
For example, by participating in Ocean Energy Safety Institute forums, we learned how spreading and utilizing what can be learned from successes and problems is a major challenge prevalent in industries. We can see how it often takes a collective effort of many contributors pointing each other in the right directions. Based on what we have learned, I spoke about certain ways people and businesses can capture more of what's in our heads to provide effective ways forward at the 2017 Mary Kay O'Connor Process Safety Center International Symposium.
It continues to be great to interact with and gain from these organizations. Houston is a great city because the people and surrounding business associations are very constructive and helpful. There are certainly struggles learning different ways business functions contribute to success, and there have been a lot of little and big things I have had to pick up. However, it is all worthwhile and rewarding.
So let's switch gears a bit and go into the Capformance story. Tell us more about the business.
Ultimately, we draw from people's experiences to elicit the most favorable ways to feed into the success of what others and they are doing. Thus, people help people to reduce uncertainty, make a greater impact, incorporate valuable information and resources, help others now or in the future and solidify ways to be successful. In some ways, this is opposite of what people expect from a business approach because we don't create a program that must be followed a certain way and we're not telling people what to do with commitments going forward. Rather, we are drawing from people's experiences to point out ways to increase success, verify satisfaction with that, verify understanding for that, and add contributions where most appreciated.
It is an enjoyable process because of people like helping others and seeing and expressing where value can be added. It is fun to draw from your experiences, and it makes everyone look good when you point people in the right directions. People and groups such as supporting functions get recognized for their contributions as the value people provide gets pointed out. It's a lot like helping someone who has just moved to a new city. They may have the standard things down like where to live or their routes to work, but a lot of other people can and do add to their success in navigating the city. Similarly in industry, learning the context of the best ways to help people is critical, and people enjoy that even if it's not really their jobs to do that. We all pretty much want the same thing, to increase success and to connect with each other on how to get better results.
Based on my background as an engineer and working in STEM (science, technology, engineering, and math) fields, we can help people find ways to contribute to success for more situations, such as those dealing with many circumstances, specialized work, and significant progress from many sources. So people are particularly thorough about feeding into success wherever contributions are appreciated, and this has two added benefits. It makes people more comfortable with their endeavors, work, and contributions, and it allows people to home in much more quickly on where it's valuable to feed into success.
Many gains can be made outside of technical disciplines and industries as well. For instance, we want to translate various people's input into greater success for sales, marketing, contract administration, finance, team building, adding responsibilities, and taking on and implementing any new endeavors. It is important to emphasize that participants are contributors every step of the way. We want contributions from as many business functions and industries as possible.
One way I like to explain what we do is that we provide a quick and extremely flexible (where adding contributions and feeding into success are valuable) "engineering approach" for collectively adding value that can be used by people of various job functions and areas of the business to increase success. In short, that helps with evaluating, building, solidifying, distinguishing, and marketing a variety of things in business and industry. In the end, you have your most favorable ways to point people in the right directions for whatever ways forward are appropriate, whether that means helping with others' contributions and objectives, making considerable progress, or just spreading useful information or practices.
We want to continually help companies big and small to speed up progress and find applicable ways to help with various contributions. It is very rewarding to be a part of others' progress in both industry and business, and we are proud of that.
Has luck played a meaningful role in your life and business?
I would say I have had good luck overall because my experiences are pretty much all well aligned with what I am doing now and because so many good people have helped me along the way. For example, I have used both of my degrees, and they are very valuable for my continued progress. I would say all of my engineering and R&D experience has been critical to my path, and this holds true for my work on talent management and workforce development for technical employees and other projects I have been a part of.
The networking and speaking I have done have all been very valuable too. When I look back, I think, "Yeah, I am glad I have experience with that," for a lot of things. It all is relevant for piecing things together, and I tend to think there is some positive luck there.
Contact Info:
Getting in touch: VoyageHouston is built on recommendations from the community; it's how we uncover hidden gems, so if you know someone who deserves recognition please let us know here.