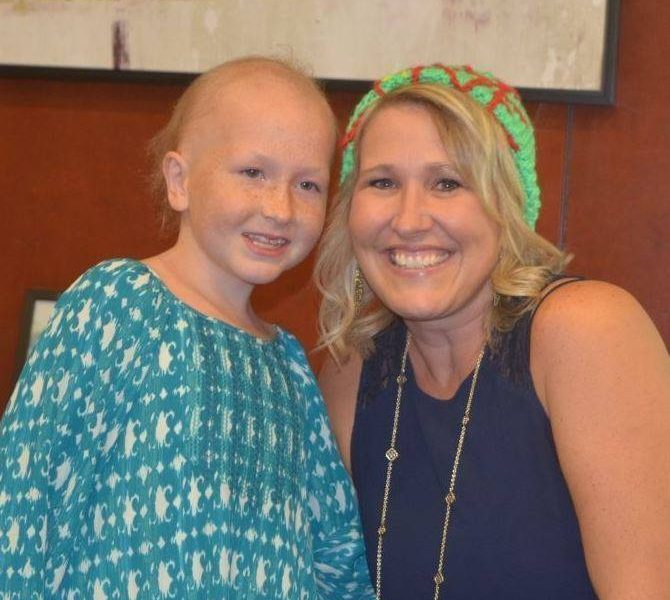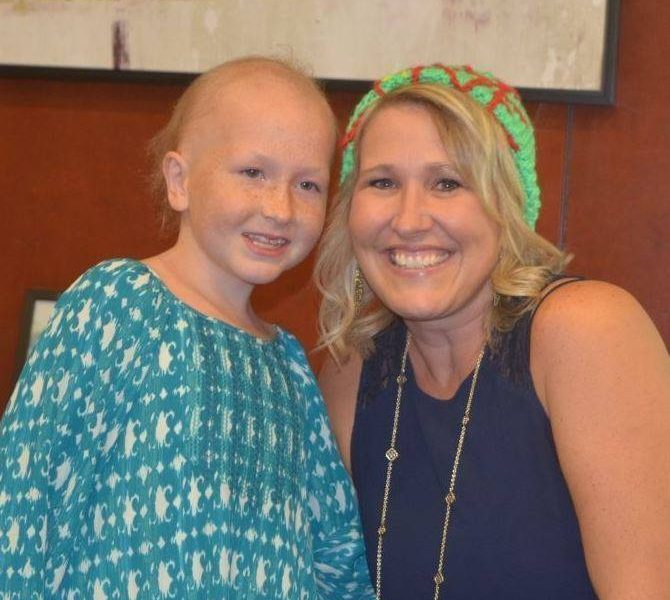 Today we'd like to introduce you to Jessica Phillips.
Jessica, can you briefly walk us through your story – how you started and how you got to where you are today.
In 2004, after a call to missions and a confirming trip to Honduras, our family journeyed to New Orleans from Texas to be trained and equipped for ministry. Within eight days of arriving in New Orleans, our youngest daughter, Brooke, was diagnosed with leukemia. After two years of fighting courageously through intense chemotherapy and a bone marrow transplant at Texas Children's Hospital, we had to say goodbye to our five-year-old little girl on September 29, 2006. Birthed through much hardship and suffering, but also great love, we founded B.I.G. Love Cancer Care Services in February of 2007.
Until we see Brooke again one day, our family is determined to love like she loved us.
Although she taught us many things throughout her two years of treatment like how to trust, believe, persevere, and have faith, she also taught us how deep and high and wide love can really be. She had a special love for all her people, and she never ceased in expressing it. Even during her last days in the intensive care unit at Ar- Kansas Children's Hospital, she still managed to love BIG all her people. She sent out hundreds of kisses and gave the I Love You sign to everyone in the room. She told us repeatedly, "I love you up to the sky." Brooke's Incredible Gift (B.I.G.) is Love.
Brooke not only loved all her people, but she cared deeply about the cancer kids around her. She taught us how to see beyond our own pain and our own needs to recognize the needs of others. One day at the cancer clinic, after Brooke had endured numerous needle pokes to start an IV to give her transfusions of platelets and red blood cells, her love and lessons became ever so real. At this point, she was dying. She had two months to live on this side of heaven. In the bed right beside us, a young cancer patient was having a terrible time. He was wrestling with the nurses, screaming and crying. His mother was doing all she could and his little sister, who was Brooke's age, was hysterical.
She was crying and running and begging her mom and all the nurses to let her go to the toy closet and pick a surprise. The nurses gently explained to the little girl, "We are so sorry, but the toys are for the patients." She screamed even louder. I did not realize that Brooke had been listening or paying attention to this family's ordeal. Next thing I know, Brooke was pushing her nurse call button and when her nurse appeared, Brooke said, "Would it be okay if that little girl went to the toy closet today instead of me?" The nurse could not believe her ears. She asked, "Are you sure Brooke? You won't get a toy today?" Brooke nodded her head yes. My husband and I began to weep.
Realizing again, the importance of servanthood and love taught to us by our baby girl.
The nurse took the little girl by the hand and led her to the toy closet. Her tears stopped and the room became calmer, quieter. The cancer mom next to us smiled ever so big at Brooke and Brooke smiled right back – confident with her decision and comforted by love.
Many times at the hospital during the early morning hours, Brooke would hear children crying next to us. She would wake us immediately with an urgency to pray for the hurting child and family. She wanted to take food and toys and treats to the families in the hospital with us. So we did. BIG Love Cancer Care was birthed in the heart of a five-year-old little girl – who through her devoted love for God and others showed us the way. A way that we are forever committed to… a ministry that was born through hardship and suffering… and a service and deep love that God continually calls us to.
Since our inception in February of 2007, our scope of service has grown at an ever-increasing rate. At present, we provide a weekly wish list program for all hematology and oncology inpatient kids and families at Texas Children's Hospital (Houston), Dell Children's Medical Center (Austin) and The University of Texas Md Anderson Children's Cancer Hospital. We also maintain three large toy closets at the cancer clinics at TCH main campus and west campus and Dell Children's Medical Center. Each day, after procedures, pokes or radiation, cancer kids at the clinic get to take a trip to our B.I.G. Love toy closets. We currently provide over 58,000 each year. This has been a big hit and continues to bring much laughter and many smiles. Holidays are also a major undertaking for B.I.G. Love.
Besides providing various catered holiday meals throughout the year, we also provide large gift baskets for each cancer family for Mother's Day, Father's Day and Valentine's Day ranging in price from $50-$100 each. It is also a priority of BIG Love to show our love and appreciation for the cancer unit's doctors, nurses and support staff by catering meals for them or providing small gifts of encouragement. We also provide parking passes, weekly catered meals, dining dollars, and new patient care bags. Our Care Bags contain items such as shampoo, soap, razors, shaving cream, socks, q-tips, etc. Throughout the years, B.I.G. Love has also provided individual and group grief support services as well as opportunities for weekend retreats, conferences, and other resources and literature for bereaved families.
Our two newest programs are the Angels for Aidan Comfort Cart and Elephants Never Forget Scholarship Fund. The comfort cart is provided to families whose child is inpatient with a terminal prognosis. This cart is filled with items that we hope would provide comfort to families during this very difficult and stressful time such as snacks, sheet sets, a coffee maker and coffee, CD player, aromatherapy oils and other useful items. The $2000 college scholarship is awarded to an applicant pursuing a degree in nursing who is a childhood cancer survivor or a sibling or parent of a childhood cancer patient.
From our initial start in 2007 with our Holiday Gift Basket program, the scope and success of B.I.G. Love Cancer Care has exceeded our expectations! Now, our comprehensive service based programs at five Texas hospitals continue to thrive and expand. Our hopes continue to remain steadfast…. to always work diligently and tirelessly to help ease the childhood cancer journey.
Overall, has it been relatively smooth? If not, what were some of the struggles along the way?
Responding to ever-increasing childhood cancer needs, staying competitive in a growing non-profit sector and all of the complications with being a small, grass-roots organization have been the three greatest struggles.
Please tell us about BIG LOVE CANCER CARE.
Today the organization reaches more than 35,000 cancer kids and their families annually, offering 17 on-site programs at five Texas hospitals, 52 weeks of every year.
B.I.G. Love meets the most basic and most pressing needs of cancer patients and their families immediately. B.I.G. Love is Human Care!
B.I.G. Love offers over 17 service-based programs. One of the largest service-based organizations in Houston.
B.I.G. Love provides consistent and personalized care 52 weeks a year!
B.I.G. Love serves FIVE TEXAS hospitals!
B.I.G. Love provides services to ALL patients REGARDLESS of INCOME or submission of paperwork.
B.I.G. Love was founded by cancer families so we understand the needs firsthand.
B.I.G. Love embraces the mission and vision of other cancer families and provides opportunities for fulfillment.
B.I.G. Love does NOT have an office, electric bills, a big staff or huge overhead costs. Only 3.9% administrative costs.
B.I.G. Love is a local grassroots organization – not a national non-profit.
B.I.G. Love responds to pressing community needs – Hurricane Harvey
If you had to go back in time and start over, would you have done anything differently?
Hire an office manager on day one! 🙂
Contact Info:
Getting in touch: VoyageHouston is built on recommendations from the community; it's how we uncover hidden gems, so if you know someone who deserves recognition please let us know here.