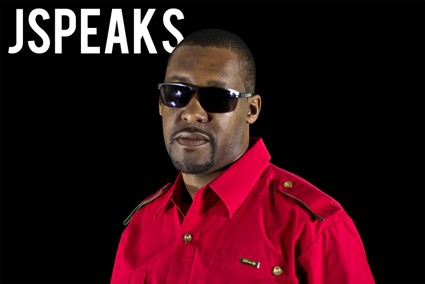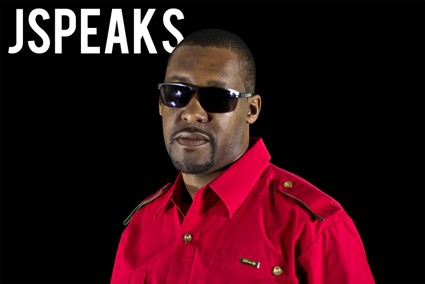 Today we'd like to introduce you to Jerome Covington.
Jerome "JSpeaks The Poet" Covington
Born in Hawaii and raised in San Diego, CA, Jerome is a military progeny who has been blessed to travel the world and be exposed to diverse learning experiences and people. These experiences served as a perfect platform for preparing him to minister and relate to people from all over the world, which would later become an integral part of his purpose in life. Jerome has been a poet at heart and has had the gift of rhyme all of his life, but his serious commitment to writing and reciting began in 2009 after he clearly heard the voice of the Lord tell him, "I GAVE YOU A GIFT… USE IT!!!" From that moment forward, he has been dedicated to using his God-Given gifts as a scribe which include poetry, songwriting, and rapping. To date, Jerome has released several compilations. Why JSpeaks (2016), A Different Dynamic EP (2016), and the single, God is Greater (2017) are a just few of his current top charting production released under the I Am Gospel label founded by Temetrius Gistand.
In recent years, Jerome has also added acting to his artistic repertoire. Whether on stage, in front of the camera, or managing behind the scenes, Jerome has found he is comfortable in every aspect of the theatre and film world. Currently, he has had the privilege of using his acting, MC, and poetic skills in The Calling of a Call Girl (2011), Just When You Thought You Had Me (2012), Judgement Day (2016), The Birthing (2016), Speak Out: A Domestic Violence Stage Play (2018), and Da Dealership (2018). These productions are only the beginning of what God has in store for him!
In addition to his artistic endeavors, Jerome is also a teacher and humanitarian who serves as the social media director for Speak Out Inc., a nonprofit organization on a mission to bring awareness and education about the effects of domestic violence in Houston and surrounding communities. Additionally, 50% of all sales from his single, God is Greater are donated to various hurricane/typhoon relief efforts. Jerome is an artist set apart by God who ministers through his talent for the purpose of conveying the Word of God in diverse ways. His hope is that through his gifts, the minds, hearts, and eyes of people will be opened so that they may realize this world is bigger than Self. His ultimate purpose is that his art will be the vessel that leads people to form an intimate relationship with the Lord.
We're always bombarded by how great it is to pursue your passion, etc. – but we've spoken with enough people to know that it's not always easy. Overall, would you say things have been easy for you?
Any road to a successful position in life is a rough one. If success was an easy road, everyone would be successful; at least, if you look at success from the perspective of money, riches, and wealth. However, I view success slightly differently. Success, to me, is when you identify your passions in life that bring joy and fulfillment to not only you but those around you as well. Any time you are doing something that brings you and those around you so much joy, fulfillment, and inner peace that you don't mind if you get paid or not is a success to me. I feel this way about success because I've come to realize that if I operate in this mindset, the tangible material things find a way to chase me down instead of me having to chase, fight, and claw my way towards society's outlook of success in money, fame, and fortune.
The road that brought me to where I am today was full of hardship but full of adventure at the same time. I'll start in in 2007 when I decided to go back to college because I dropped out of college my freshmen you after graduating from high school. One month after beginning my new college journey, I was laid off of my job of seven years at the time. I spent the next seven months jobless, looking for a job, and trying to figure out my next move. I was blessed to have the support of friends and family and I never missed a meal during that time of unemployment. Then, in 2008, I found a new job. It was during this time, I literally heard a voice, that to this day, you still can't convince me wasn't God Almighty, tell me, "I gave you a gift… USE IT!" This is when JSpeaks The Poet was birthed.
Then, in 2011, I got married to a playwright, which is how I got into stage plays. Unfortunately, the marriage only lasted about a year and a half. During that time, I was in the process of graduating with my bachelor's degree while simultaneously going through hardships and various emotional ups and downs in our marriage. I went through several apartment evictions and car repossessions. However, I still prevailed and graduated with my bachelor's degree. In 2013, my ex-wife and I divorced and I spent the next 3-4 years recovering emotionally and financially. Since then, I've also graduated with my master's degree and currently, I'm an ESL Instructor to hundreds of people from all over the world.
Please tell us more about your work, what you are currently focused on and most proud of.
As of right now, I am a spoken word artist, songwriter, rapper, actor, and domestic violence activist. I started out in poetry by taking the opportunity to participate in an open mic poetry session hosted by Se7vn The Poet. During that time, the venue was The Shadow Bar and it was the farewell event of the "Poetry Lounge" at that venue. So, every poet in Houston was in attendance. I stepped to the mic as nervous as I had ever been because this was my first time performing in front of a major crowd. The name of the poem was "Like That" and it received a standing ovation. To this day, it is my most demanded piece. Since beginning my poetry career, I've had a desire to put out a studio album but never had the means. So, after seven years, I finally put out my debut poetry album and my first EP Christian Rap project in 2016. I am currently in the process of putting my 3rd musical rap/poetic project together. I also sell t-shirts along with my albums. Currently, I'm selling my "#Like That" shirts at $20 a shirt from sizes Small to 3XL
I believe the thing that I am most proud of is the one thing that sets me apart as an artist. It's the fact that I am very bold about my faith in Jesus Christ. Every poem I write; every song that I write; every role that I take on; and every person that I am able to speak with or minister to will tell you that they do not leave my presence without hearing about Jesus Christ, what HE means to me, and what HE can do for them. I pray that everything I do in this life is the expressed mirror image of the love of God in my heart towards the people of this world.
Has luck played a meaningful role in your life and business?
To be quite honest with you, I don't believe in luck or happenstance. I do believe in good fortune, but in the sense, that good fortune comes from favor and blessing from God. In everything that I am and in everything that I do, it is to give God glory. By no means am I perfect and I do not profess to be a person who has never made mistakes. Even in my mistakes, God gets the glory and honor out of it. My latest single is entitled "Long Way" for this very reason. God has brought me a long way from where I started and it is because of HIS Grace and Mercy that I am still alive to even tell you these stories.
Pricing:
"Why JSpeaks" poetry album is available for $5.oo
"A Different Dynamic" album is available for $5.oo
My single "Long Way" is available, at $0.99 for download wherever digital music is sold
My "#Like That" shirts are also available at $20 a shirt from sizes Small to 3XL
Contact Info:
Getting in touch: VoyageHouston is built on recommendations from the community; it's how we uncover hidden gems, so if you know someone who deserves recognition please let us know here.