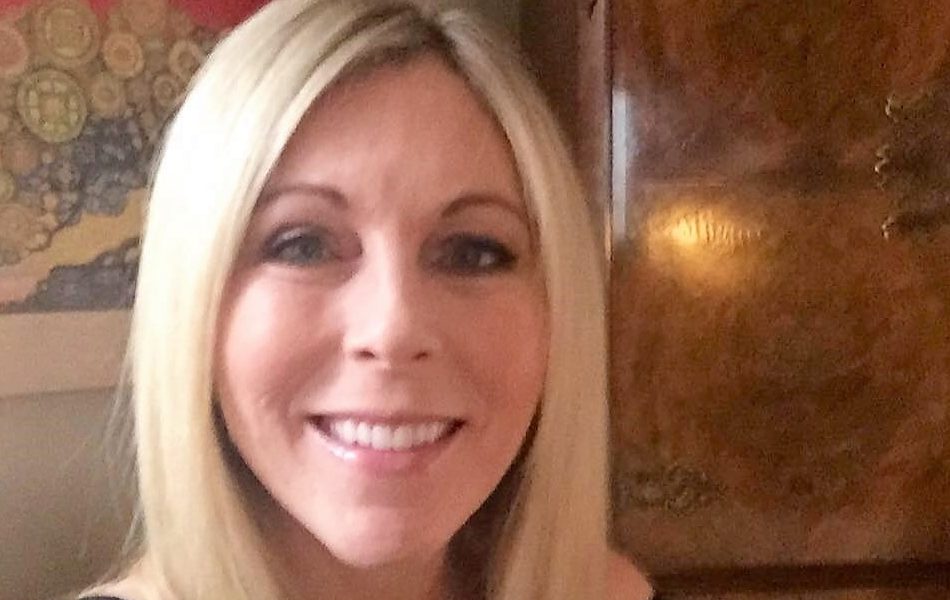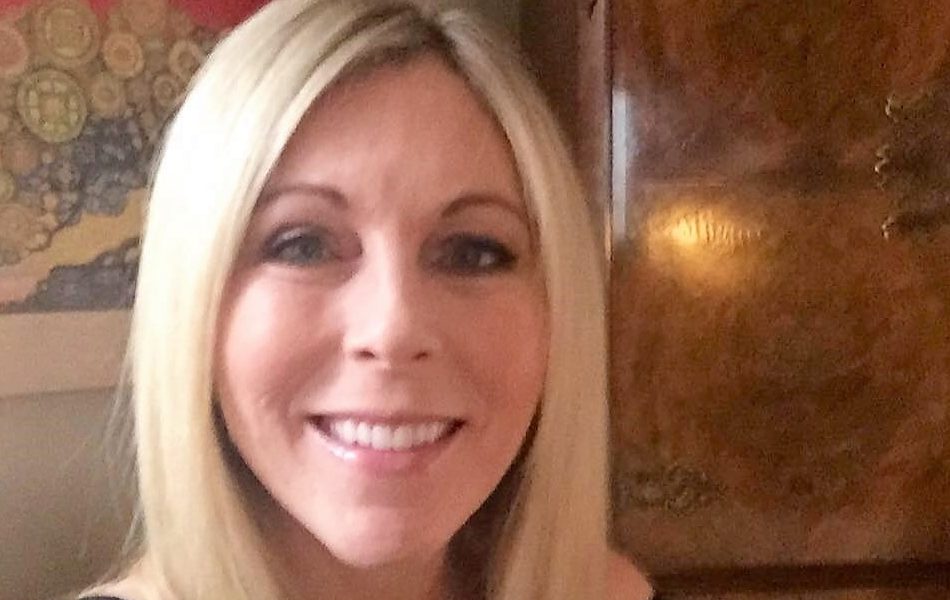 Today we'd like to introduce you to Julie Roberts, M.S., CCC-SLP.
So, before we jump into specific questions about the business, why don't you give us some details about you and your story.
I am a Texas licensed, ASHA certified Speech-Language Pathologist who has been working in the Houston area since 1999. When my son was born in 1994, I had just finished my undergraduate degree in History, and was considering applying to law school after a year or so. My son was born via emergency C-section with the umbilical cord around his neck. He was on oxygen for the first three days of his life, and I was advised by his physician to watch his developmental milestones closely. As one might imagine, as a first-time mother and not knowing what to expect, I began reading everything available to me regarding typical infant, toddler and child development milestones, and it was fascinating. Although my son met his milestones during the first year, my interest in this field had grown enough for me to want to apply to UT Dallas' Speech-Language Pathology program, rather than pursue my intended law school path. As their first History major, I was accepted into the UTD graduate program for Communication Disorders in 1997.
Upon graduation in 1999, I started out in the Houston area school systems and quickly discovered that many children were not progressing with their communication goals as quickly in the schools as they did when receiving traditional 1:1 therapy, as I had done during my practicums in grad school. A great deal of my time was spent on other non-therapy things, such as paperwork, numerous meetings, documenting for and billing Medicaid, as well as the quarterly documentation for IEP updates. My caseloads were quite large and I saw the majority of students in groups of 4 or 5 for only 30 minutes twice per week, including the time walking them back and forth to their classrooms. I wanted to do therapy differently.
In 2004, I opened the doors of Bayou City Speech & Language, specializing in low verbal and non-verbal children who were diagnosed on the autism spectrum or with Down syndrome, as well as with children who have receptive and expressive language delays. I had a very successful practice until 2010 when insurance payor changes led to the clinic's closure. During this time period, my son had been diagnosed with ADHD at age seven. He is extremely gifted, and attended a well-known Houston private school through high school, where he did quite well academically, but struggled with Executive Functioning deficits along the way secondary to his ADHD. I became quite interested in learning how to help him help himself navigate and compensate for things such as keeping track of time during school work and projects, planning ahead, multi-tasking, and knowing when and how to seek help, or more information when stuck. As I researched Executive Functioning, and he improved dramatically (he is now about to graduate with a BSEE), I began to plan to re-open my clinic and include this type of treatment for similarly very bright children and adolescents who struggle with Executive Functioning issues. While I continue to have a passion for working with the low verbal or non-verbal child, I also now specialize in verbal and written speech and language delays, social-emotional learning and pragmatic language deficits, and / or executive function deficits.
I make it a point to purchase evidence-based therapy materials and the latest researched-based assessments for my clinic. When I begin to work with a client, I look at each child or adolescent holistically, which means taking into account their sensory needs, their functional communication abilities and building upon those individual strengths. I assess their ability to function successfully both socially and academically, and I often include their personal therapy goals, along with their parents' goals, in the therapy plan. Because it is a boutique practice, I have the ability, and am able to include the parents and/or caregivers in their child's therapy so that they are partners in their child's outcomes. I partner with schools as well, and focus on each child's specific academic and social needs so they may continue to thrive in their academic setting and become as independent as possible. My clinic's catchphrase is "We see hope and promise in every child".
Overall, has it been relatively smooth? If not, what were some of the struggles along the way?
Has it been a smooth road? No, it has not. But I truly believe that the struggles have made me a better clinician, and have greatly contributed to my personal growth, as well. When I closed my practice in 2010, it was secondary to insurance payor changes. Therapy rates had been significantly reduced and developmental therapy was no longer covered by the major payors. Insurance companies would pay the claims upfront, and then take back money after the fact, leaving parents with unexpected therapy bills. I wrote many hours of therapy off (and this is not tax deductible so I ate the costs). I spent hours, after providing therapy all day long, resubmitting claims, providing additional documentation, and spent even more hours on the phone. I had office rent, therapy and assessment supplies, office supplies, utilities, a phone service, an insurance biller and my therapists to pay, plus my own compensation, and I just couldn't make that type of reimbursement model work anymore. Closing my practice in 2010 was one of the hardest and most heartbreaking times in my life, and I sincerely grieved. For the next seven years, I worked in the soul-sucking corporate world of health care, and there wasn't a day to go by without me missing the "hands on" therapy experience with "my kids". During this time, I kept my therapy skills up to date, and I researched speech pathology trends, research and advances, along with learning everything I could about executive functioning therapy. I reopened my clinic doors this year and am now an out of network provider. I realize that not everyone has the financial resources to go out of network, so I attempt to give back to the community as much as possible, through publishing relevant material on my website and my business Facebook page for the parents and caregivers of children with language delays, social skill deficits and executive functioning struggles. I also donate time every week answering parent's questions regarding their child's speech therapy for an international autism group. My dream and ultimate goal is to be a non-profit someday.
Alright – so let's talk business. Tell us about Bayou City Speech & Language – what should we know?
My clinic is different for several reasons: First, at least based on the many SLP forums to which I belong, the current therapy trend appears to be the clinician going into the client's home or school to provide speech therapy. There is no clinic and it keeps costs lower for the therapist. Additionally, many therapists are now going to sessions "bagless", which means that they use only the toys and books available to the client in their natural environment, and they do not bring any materials into the client's setting.
I am different in that I have a physical clinic setting where I provide traditional therapy in a space filled with evidence based therapy materials and the latest assessments available. If I don't have specific materials for a client, after researching the best available, I purchase the individualized materials for that client. Also, I don't use "apps" in the clinic, because I feel that parents can purchase those apps themselves, and work with the child in the home without paying a clinician for that time with the app. I focus on hands-on therapy with the child or adolescent, along with parent education and modeling. Many parents observe the sessions and I welcome this. My speech therapy and executive function sessions are a full 45 minutes, which is extremely rare these days because of insurance reimbursement rates and speech therapy billing codes are untimed (meaning a clinic gets paid the same amount of money no matter how short or long the session). Articulation sessions in my clinic are a full 30 to 45 minutes of drill work, with ample homework provided for a very quick outcome. Many children in the school settings stay in articulation therapy for 3-5 years. In my clinic, I have had children modify their "r" over one summer. Doing therapy this way is expensive, and I make less money, but my clients progress faster, and that is the reason why I went into my profession in the first place.
I am most proud of the fact that everything is individualized for each client. Low verbal and non-verbal children are provided with the best methods for them to functionally communicate. Just because the child can't speak doesn't mean he doesn't have anything to say; I help these children find their "voice" whether it's verbal or type-written, or with picture symbols.
Children who are very bright but struggle in school because they struggle with executive functioning can stay in their schools when they get the right help. Children and adolescents struggling with social skill deficits can be helped either individually or in group classes offered in the clinic. A child on the autism spectrum is assessed and their strengths identified, so we have a starting point for where to begin helping them become more independent with making their wants and needs known. I try to reach each client exactly where they are; I do not assume that since nothing is "coming out" that there is "nothing in there", or that since a client is struggling with executive functioning issues, that they will never be academically or socially successful. I love what I do, and I adore my families and these amazing children and adolescents.
Any shoutouts? Who else deserves credit in this story – who has played a meaningful role?
I have many people to thank for my success: My mother provided and continues to provide tremendous emotional support, and encouragement; my son, has shared me all these years with "my kids", as he calls them; my first clients from 2004 – 2010 who have such faith in my skills and ability to reach their children that they have returned to me this year, after being closed for the past seven; my dear girlfriends who encouraged me to reopen and pursue my life's calling despite the odds of financial success; and most of all, my faith…
Contact Info:
Getting in touch: VoyageHouston is built on recommendations from the community; it's how we uncover hidden gems, so if you know someone who deserves recognition please let us know here.