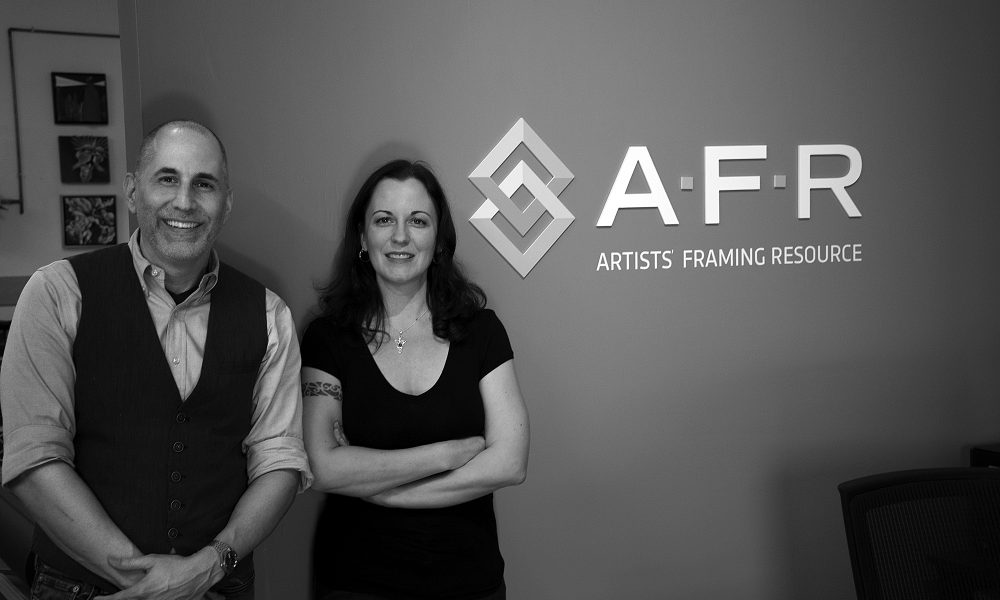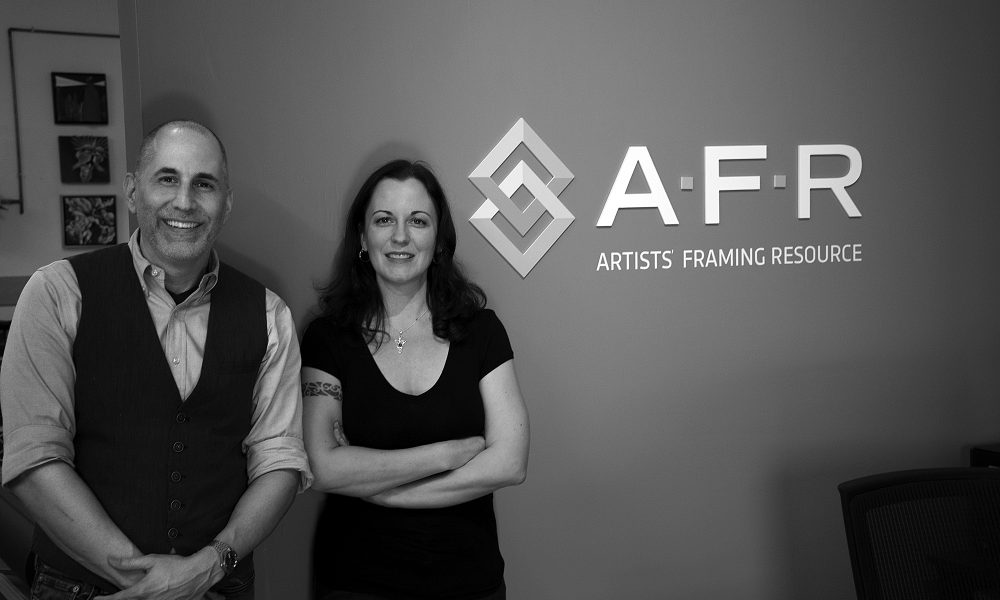 Today we'd like to introduce you to Justin Matthias.
Justin, let's start with your story. We'd love to hear how you got started and how the journey has been so far.
Lately, I've been thinking about my parents quite a bit. I recently lost my Father due to an extended illness and I lost my Mother 12 years ago to cancer. As a result, I've been reflecting on the impact they had on my life and the decision to become an entrepreneur. Both my parents grew up in the same small town and both their fathers started their own businesses. I'm positive that their experiences led them to both become small business owners in their own right, which in turn led me to honor them and their desire to create something special and fulfilling for themselves and the community. I was inspired by my parents as early as I can remember to pursue an art-related career. I developed a great sense of wonder at a very early age, for art, architecture and music.
I grew up in an environment that encouraged creativity. There was always music playing in my home and the gifts I remember the most as a child were those that allowed me to be creative. For example, I remember building entire towns with my legos one week, deconstructing them and then creating something completely different the next. I was very inquisitive, curious and was somewhat mechanically inclined. I would take things apart just to see how they operated, however not always knowing how to put them back together.
I suppose this in part led to my pursuit of a degree in Architecture as undergraduate and later studies in the Masters of Art/Architectural History program at the University of Oregon. As beautiful as the natural surrounding were in the Northwest, I always felt a desire to come back to Texas. Subsequently, my Father's illness would eventually bring me back to Houston, my home. I was unable to complete the Master's program but took the setback as an opportunity to pursue my love of architecture in a new way. I began a small home renovation business with a good friend. I was able to get my "hands dirty", which is what I had always been interested in as a child. I did most of the renovation/demolition while my friend handled the financials.
Soon after, I realized that I really enjoyed a very specific aspect of the business, so I decided to scale down and focus on furniture restoration. I felt a tremendous sense of accomplishment in taking an object that was thought to have outlasted its usefulness and breath new life back into it for future generations. I spent a few months developing a business plan and building up an inventory and then in March of 2001 opened J.Matthias Galleries, which specialized in unique furniture/wooden-ware and art by local Houston-based artists.
Unfortunately, within the first six months, I had a fire and subsequent burglary of my business. Undeterred, I rebuilt the gallery and made it my mission to provide a space for Houston artists to sell their work. As a result of my relationship with the local art community, I began to recognize the need for affordable framing options. As one can imagine, paying to have an entire exhibition's worth of artwork framed can be a costly proposition for most artists.
As luck would have it, an established framing business was in the process of closing and approached me to buy their equipment. I had never intended to become a framer but recognized a need and jumped in with both feet. With my background in design/architecture/renovation, I felt that framing would be a perfect fit. Initially, I had some success with framing art which led to me eventually changing the name of the business to Artists' Framing Resource and moving to my current location.
Overall, has it been relatively smooth? If not, what were some of the struggles along the way?
As many small business owners are aware, it is not always easy to secure financing for your dream. I was turned down by many lending institutions, but I eventually secured a loan from a local bank due in large part to my persistence and the kindness/foresight of the bank manager Peggy.
As I mentioned previously, within the first six months, my business was the victim of a burglary and a fire that consumed a large portion of my inventory and closed the gallery for three months so that I could rebuild. I would not have survived if it were not for the support of my family, including my two sisters.
My first business was located next to my father's restaurant, which initially was wonderful because I was able to spend more time with my Dad. Unfortunately, his health slowly diminished to the point at which he could no longer keep the hours he had grown accustomed and I had to step in and help run his business as well as my own. I would open my shop at 9:00 am, work until 6:00 and then help manage his restaurant until 2 to 3 am. I had prepared for working long hours as many small business owners do but had no idea how all-consuming running two businesses would become.
My father eventually closed his business in 2005 but soon thereafter my mother was diagnosed with cancer. I feel like both my parents taught me persistence but my mother was a shining example of a woman who fought many battles throughout her life and never gave up. I was only made aware later in my life that she had been diagnosed previously with cancer when I was just a child but valiantly kept it a secret from my sisters and I. She was in and out of the hospital most of my life but always had a smile on her face and had adopted the best attitude of anyone I had ever known.
I suppose thinking of her struggles only strengthen my resolve to handle any challenge that would come my way with the tremendous courage and grace that she possessed.
After a brief struggle with the second bought of cancer, she passed away the day before I moved my business to its current location in August of 2006. Within the first two years at my new location, I dealt with the effects of Hurricane Ike, the subsequent flooding, a diminishing economy and the closure of multiple brick and mortar framing businesses in the area,
Please tell us about Artists' Framing Resource or AFR.
We are primarily an art framing business. Our clients include individual artists as well as large corporations. We have worked with a number of non-profits as well as designers and design firms. We are a wholesale framing business but are not averse to working with individual clients and their framing needs. We have achieved success in large part due to our customer's positive word of mouth and surprisingly, not adhering to typical small business marketing principles. We do not advertise. We are not located in a high traffic or highly visible area.
However, we do have the advantage of being close to Downtown, many neighborhoods, and the ever-growing artist communities in the Montrose and Washington Corridor. We have only recently begun to explore options that include a web presence, but mainly just as a vehicle to supply information to our prospective referrals. I am very fortunate to work with Shanti, who is an accomplished artist with a BFA from the School of the Art Institute of Chicago. She is also an alumnus of HSPVA. She has over 15 years of framing experience and an extensive knowledge of Art, Artists and framing principles.
We pride ourselves on providing knowledgeable guidance and individualized customized service to our clients. We take a great deal of pride in our craftsmanship and our clients can rest with the knowledge that the only two people that will ever touch their art are myself or Shanti. We take the time to produce the best possible frames. This necessitates adhering to classic techniques, like using miter vises when building individual frames. This assures that the frame will have tight corners and is much stronger than those produced using the quicker method of gluing and pinning in one single step.
There is also a principle piece of business advice my father once gave me, which we adhere to. He told me that if you begin with the best product you cannot go wrong. That is why we stock only the highest quality framing materials, mats, glass etc. We guarantee our work and produce framing that is designed to last a lifetime. We also do not want clients to be intimidated by the experiences they may have had with other framers, which unfortunately can include low quality, long production times coupled with great expense. We endeavor to create a non-intimidating environment that provides high quality, low pricing and reasonable production times.
If you had to go back in time and start over, would you have done anything differently?
I would not have tried to take on as many challenges all by myself. I would have asked for help when needed. I would have better prepared myself for some of the inevitable setbacks that arise from starting your own business and I would have not been reluctant to ask the advice of more established small business owners.
Contact Info:
Address: 901 Rhode Place, Suite 200 Houston, Texas 77019
Website: www.afrhouston.com
Phone: 713-523-8547
Email: justin@afrhouston.com
Image Credit:
Ed Roberts, c/o Spire Studio
Getting in touch: VoyageHouston is built on recommendations from the community; it's how we uncover hidden gems, so if you know someone who deserves recognition please let us know here.