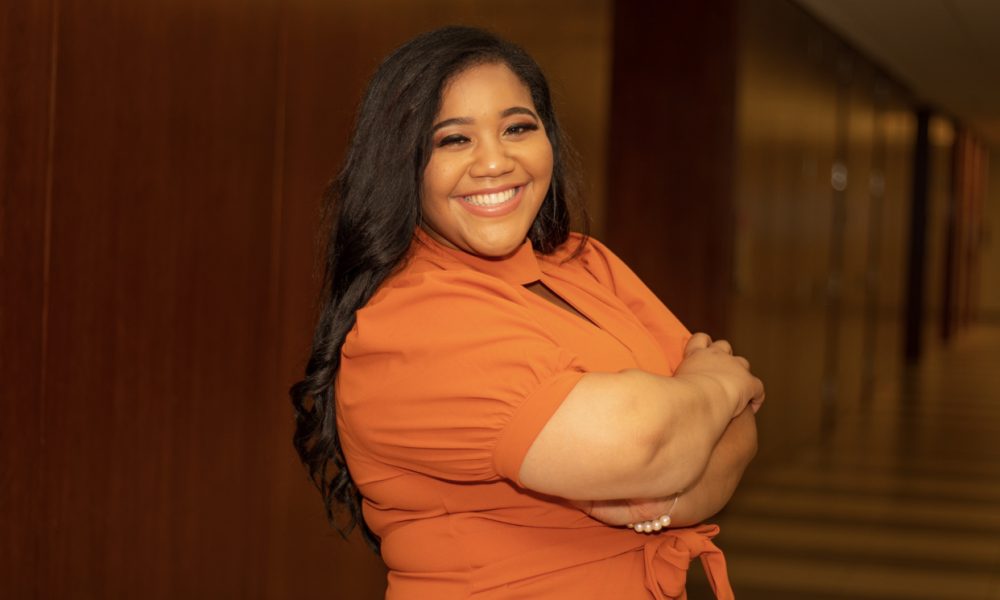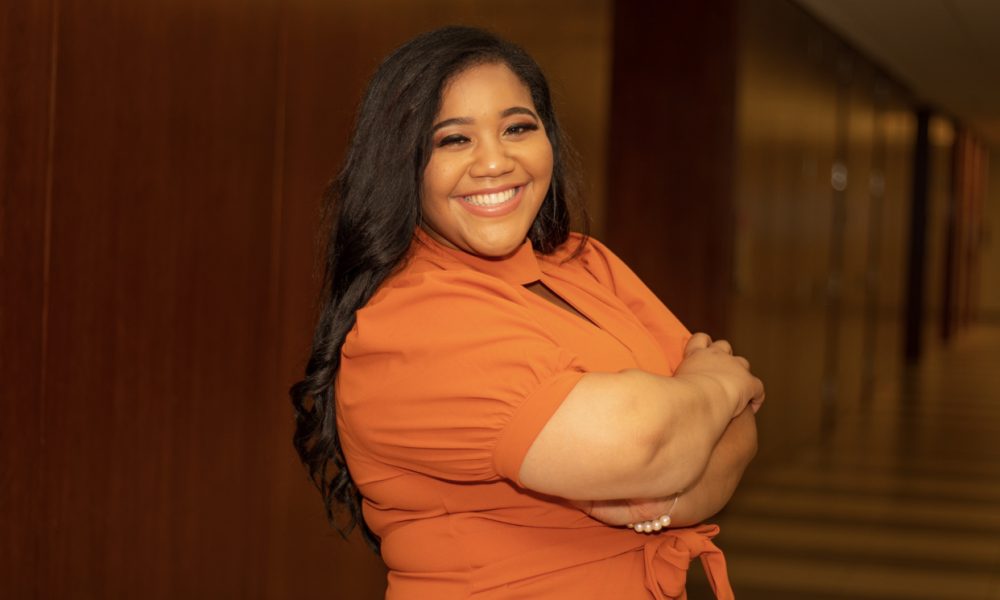 Today we'd like to introduce you to Kayla Simmons.
So, before we jump into specific questions, why don't you give us some details about you and your story.
One of my favorite quotes reads, "The only impossible journey is the one you never begin." I graduated high school in 2010 at the age of 17. I remember entering into my senior year of high school, everyone seemed to know what their next steps were. All of my peers began to discuss where they were headed for college and what they wanted to do even beyond that. I remember feeling lost and confused as to what my next steps were and feeling as though I didn't completely have it together. My only true focus at that moment was getting out of high school, even having to take night classes to ensure I graduated on time. After graduating in June of 2010, a friend and I decided to attend a small community college about 4 hours outside of our home town near a major university. Although I wasn't completely sure, I knew that it was somehow the only option for me to escape and to do what pretty much everyone else was doing, which was packing away and leaving for college to start the next chapter in life. Well, that plan didn't quite work out for me as I had intended. I dropped out in the middle of the fall semester, continued to work at the daycare I had gotten a job at while I was there, and by February I found myself back home at my parent's house in Friendswood, TX.
The next couple of months, my grandmother had taken ill with cancer. She and I were tremendously close and watching her become more dependent was extremely difficult for me. She played a major role in my life and she always knew that I was capable of great things and very often reminded me of that. I remember one evening my mother and I were paying her a visit as my mom would go over to take care of her on most evenings, this particular evening felt different. I began to write her a letter because I knew that I couldn't say out loud without getting very emotional what I truly wanted to tell her. I handed her the letter and in her true Granny form, she asked me to read it out loud for her. I remember thinking, "Okay Kayla, you have to get through this without crying. You must be strong for her!" I read her the letter and enclosed I had told her that I'm going to make her very proud and that one day, we'll be taking trips together around the world. After I read the letter, I remember running to the bathroom and crying my eyes out. That was the last time I had seen her alive. When we cleaned out her belongings, I found the letter and I kept it, always holding close to my heart the words that I had spoken to her. I have always been grateful that I had the opportunity to tell her how much she meant to me.
Months after my granny's passing, I found myself working in a local retail store, which was one of many for me that I have worked. Until one day, a close family friend who was the front office manager at a well-known hotel resort nearby had reached out to me to see if I would be interested in a position as a front desk agent under her leadership. I didn't have any experience in anything other than retail however, I knew in my mind that this would be a great opportunity to earn more money and get myself out of retail, which had seemed to become the "norm" for me. I took the job and fell in love with the travel industry and being able to connect with people from all over the world. Although the pay wasn't a lot, I saw this as an opportunity to get ahead and was eventually given a promotion within a year and had even began earning slightly enough money to move out of my parent's house and into a small apartment nearby my job. Although I was barely making ends meet, I felt I had finally had something I could call my own even though I often thought to myself, "Is this it for me?" I began to grow very depressed, often becoming a prisoner in my own thoughts and a prisoner to those I surrounded myself with. I felt worthless as I was in this dark place, even gaining over 100 pounds. I remember waking up one morning and looking at myself in the mirror and I didn't recognize myself. I didn't know that woman I saw in my reflection and I knew at that very moment, that I had completely lost myself.
I constantly lived in fear thinking that this could be what I settle for; for the rest of my life. I had somehow convinced myself that those toxic relationships I surrounded myself with was a form of love that I needed and I often questioned if I was qualified enough to somehow move on in my professional life knowing that I didn't have the education nor experience to advance myself within my career. I knew that I deserved more than the 9-5 position I had worked for close to 4 years and I deserved more than the toxicity I was surrounding myself with. I knew within myself that there was something in me that was special and set me aside from everyone else. I knew I had a gift, I just didn't know in which way to showcase my gift and I was often dimming my own light to make others around me feel more at ease with their own situations.
At the age of 24, I decided that I was going to redesign my life and reinvent myself, and where I was in life was just not enough; and that I deserved more and wanted more. That's when I decided that I would place myself in school full-time to get the education that I deserved to live the life that I wanted. This was not an easy transition for me, especially because I had made the decision to pack up and create an entire new life for myself along with leaving people behind. But you see, there is so much power in rediscovering yourself. I began to see my true value once I dropped people from my life who had no well intentions for me and I began speaking affirmations of self-love to myself.
When I decided to pursue a higher education, I had people in my ear tell me that things were not possible given my age and lack of experience, however I used those same words and my own failures as fuel to power through to the next level. I enrolled in school full time at a local community college, moved out of my apartment and back to my parents who have supported me the entire way. After completing my first year at the community college, I knew that it was time to move on and that I was capable and ready for my next chapter at a university level. I then applied and was accepted to the University of Houston, a university I would have never thought I would be able to attend, however, I allowed my work and faith speak for itself and allowed God to guide my footsteps into whichever direction he had planned for me.
In the fall of 2017, I found myself moving back out of my parents' house; this time with a better purpose; and into a student housing loft at the major university to start what would be just the beginning of the rest of my life. I had no idea what I was truly about to embark on but I knew that God was in control and had gotten me this far. I knew that I wanted to take full advantage of the college experience and get the absolute most of my education. I wanted to be involved and I knew I wanted to leave my mark. I mean, everyone doesn't get this type of opportunity. This was my second chance, and I knew I had to get it right.
During my time here, I've been given an abundance of opportunities and have been able to truly showcase my best self which is something I have never been able to do. I gained a sense of confidence that I have never had before. University of Houston is known in the community for being the "Power House" and I truly felt that. I had my hands and feet in the community and I met so many students, faculty, and local pioneers. I was for once, happy and thriving both academically and professionally. However, I felt something was missing. There seemed to be a gap or a hole of some sort that was lacking. At this point, I had been given opportunities as a student leader to travel to conferences around the nation ranging from New Orleans to Boston. And even then, there was something significant I felt was missing. I knew exactly what it was. I felt the need for a stronger community of women supporting and uplifting each other. While in college and gaining exposure to different opportunities from industry professionals, I saw that many students, particularly women, were competing against each other for a seat at the table. I didn't quite understand why as I felt there was enough room for all of us to sit at the table and in fact, build our own! I know that women are stronger when we empower each other. That's when I began the footwork of launching, Souls with Goals. Souls with Goals is a platform used to empower women to reach their full potential while encouraging women to also connect and collaborate.
Through this platform, I've hosted a variety of events, all in which have sold out; where women from all different walks of life come out to celebrate one another and learn from one another. It's a safe space for women to truly connect and learn skills from top leaders and women CEOs ranging from business, entrepreneurship, health & fitness, beauty, media, entertainment, and the list goes on. We reflect and dig deep into areas in which we can improve and set goals for ourselves. I ask each woman in the room to turn to the woman next to her and ask, "Will you be my goal-friend?" and then I make sure that they exchange contact information to remain connected. The purpose of this is for every woman to leave with at least one goal-friend in which they can both hold each other accountable to reaching and achieving their goals. I've seen an abundance of friendships and business collaborations come of this which was my initial vision, for us women to empower one another. I often share my own experiences in-depth with the women at each event in hopes that they will see through my own personal journey that anything is possible and that the only person who can stand in your way from achieving your dreams, is you!
Overall, has it been relatively smooth? If not, what were some of the struggles along the way?
The road has most certainly been a bumpy one for me. I've dealt with a tremendous amount of loss. Loss of loved ones and loss of self. Anytime I have made life-changing decisions, I always felt fear; mainly of failure, and the feeling of discomfort. I had to teach myself that faith and fear do not coexist and that if I'm going to have even an ounce of faith, then I had to remove my fears. I know that pursuing any next level in my life may come with discomfort. One of my favorite motivational speakers once said, "If you're going to be convicted about something, you might have to go through some discomfort. But if you want to stay comfortable, go ahead and relax where you are because that's where you're going to stay." I began to live by this and have learned to power through the discomfort to get to the next level.
Also, with experiencing loss, you may have to leave some people behind in your journey and that's alright. This was a hard one for me to learn and one I may still struggle with. I had to learn that some people are temporarily placed in my life to teach me a lesson during a particular season that I'm in and that not everyone is meant to stay. I've also learned to differentiate those two types of people and cherish the ones I know in my heart are here with me for a lifetime. I know the ones God has placed in my life that will remain. I still have to constantly remind myself that for every loss, there's a gain. My journey has not been easy, but it has been forever rewarding. Even after all I've been through, I wouldn't change a thing. Each obstacle I have faced has taught me a lesson to some magnitude and has helped me grow and shaped me into the woman that I am today. It's my story and I'm proud of it.
Please tell us about Souls with Goals.
Souls with Goals is a platform used to empower women to reach their full potential. Through this platform, I host a variety of events and speaking engagements throughout the year meant to connect like-minded women in business, entrepreneurship, health & fitness, beauty, media, entertainment, and so on. The vision is for women to connect, reflect, and collaborate using tools given from women in executive leadership positions and their own personal experiences. Souls with Goals can also be utilized online as well, by following the social media pages and also signing up for the weekly newsletters which include words of empowerment and updates on upcoming events. I am most proud of the growth and what has come from starting this brand.
When I initially launched Souls with Goals, I felt the need for a stronger community of women supporting each other and that's exactly what is happening before my own eyes. I've had women meet at one of the events who remain connected, grow very close, and some have even began collaborating on their own business ventures. What sets Souls with Goals apart is the atmosphere when you walk into one the events, you feel a sense of belonging and empowerment. It truly is a safe-space for women from all different walks of life sharing their stories, their goals, and their hearts with each woman present. The purpose for one of the events that was held in earlier this year, was for women to showcase their brands. Each vendor at that event owned a business that is ran and operated by a woman. From the speakers, vendors, and the food that was provided, all from women who owned small businesses. I invited them out to showcase their products and really promote their brands. It's beautiful to witness, I wouldn't trade it for the world.
Any shoutouts? Who else deserves credit in this story – who has played a meaningful role?
God deserves all of the credit! My faith has been tested tremendously in the past however, I stood firm in my beliefs. I pray all the time that God continues to guide my footsteps. Also, my incredible parents. My mom and dad have been my rock. Without their support, I wouldn't have made it this far. I am so immensely blessed to have them both in my corner cheering me on every step of the way.
Contact Info:
Image Credit:
mobetterbluezz, Jeremiah Grimes
Suggest a story: VoyageHouston is built on recommendations from the community; it's how we uncover hidden gems, so if you or someone you know deserves recognition please let us know here.