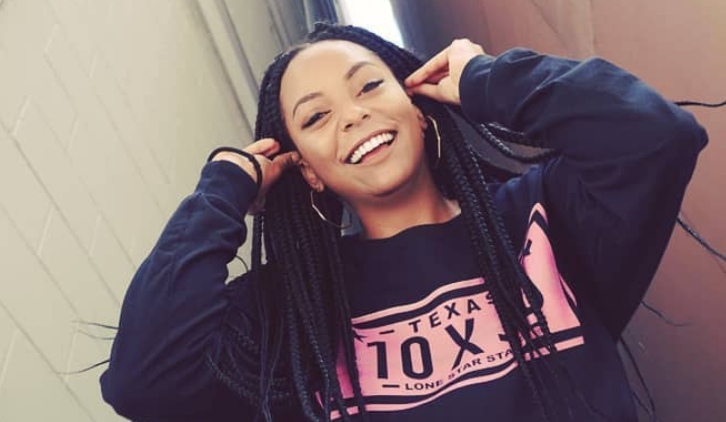 Today we'd like to introduce you to Krystel Johnson.
Krystel, please share your story with us. How did you get to where you are today?
As a child, I always wanted to be on T.V. I was very talented at writing music, and I loved to sing. Growing up, I went to a Clifton J. Ozen Media Production & Fine Arts Magnet High School, where I learned to play an instrument and was also trained on the basics of media production, acting, singing, and fine arts. This instruction helped lay the foundation for the path that I am on now, and I am very grateful for the opportunities I've had during that time that made me who I am today.
Working hard, I decided to further my education at the University of Houston, where I studied Communications with an emphasis in media production. After graduating with my B.A. in communication, my priority has been to create an entity to use my concentration in media production to hone my expertise. So that summer, I started K.G. Entertainment, my own production company, chasing my dreams of working in media and being on T.V.
Overall, has it been relatively smooth? If not, what were some of the struggles along the way?
Since starting this company, things have not always been smooth. One of the everyday struggles I go through is financing the needs for my business. I come from a family where money is it tight so spending has to be very limited. This can be hard when you work for a visual industry that requires you to cater to an audience that can sometimes be hard to satisfy. I've been hit hard out of pocket for vlogging, traveling, hi-tech equipment, quality products, and other attractive items to help better serve viewers. Sometimes, I have to say no to a conference, trip, or editing software because it is out of my price range. However, I've always been able to get things I need to be done, so I never complain about what I don't have. I know that I am blessed and grateful for the things I do have, so there's never a reason to fear.
Also, I run an operate my own business, so another tough challenge for me is handling everything I do by myself. I'm a young woman with new ideas wanting to flourish in a heavily male dominated world, which to some is intimidating. There have been times when managers, producers, or others in the industry have chosen not to work with me at the moment purely because I don't have a certain number of followers or post pictures a certain way. There have been times when I have been not taken seriously for my work or overly sexualized by people who put me in a box with other models or musicians, which to some people, unfortunately overshadows my true talent and creativity. It can be difficult to find good help when they only want to work with well-known, established creators. However, there are also those out there who do see my potential and support my visions no matter what, so these are the people I focus my energy on the most because at the end of the day, we see the bigger picture – to provide encouragement and support for each other.
Lastly, I am the type of person who likes to move like a lightning bolt, so definitely, one of the hardest struggles I face is battling with time – and more importantly, practicing patience. As a creator, I strive to do it all; modeling, acting, music, film, but unfortunately, there are only so many hours in the day. Battling with time can feel like you're crawling through a tunnel and the light at the end keeps getting smaller and smaller. With my schedule filled back to back most days, I can only accomplish so much, but understanding that patience is a virtue will get you further in life than speeding through it like lightning. They say the best way to eat an elephant is one bite at a time, so the best way to accomplish it all is day by day.
Please tell us about your work.
With my business, I play a lot of roles and can wear many different hats, but my main emphasis is in filmmaking. My goal is to provide quality products and design services to anyone seeking help with their film or media projects. I have experience making engaging short films and even produced a mini self-documentary about my life and struggles as an artist.
Specifically, I love to work on documentaries of social importance regarding current world issues. In the past, I've produced a motivational piece on lupus awareness and currently, I'm developing a documentary on homelessness in Houston. This short documentary film will aim to focus on the tragedy of homelessness and tell the story of those affected in the Houston area while interrogating society to find solutions to the homeless epidemic in our country.
As a company, I am most proud of these philanthropic efforts to use media in 2020 to reach out and touch society. I'm proud to raise awareness for issues that matter and I will always use film and media to promote positive changes in society. I take service to mankind seriously in my endeavors, which is what sets me apart from other filmmakers in this generation.
What were you like growing up? Personality wise, interest wise, etc.
I have one brother who is 13 years older than me, but growing up, he was out of the house so I felt like an only child. I was always by myself and did creative things to keep me busy. Growing up, I was always a dreamer. I walked around with stars in my eyes. I had a big imagination; I was allowed to color and draw on my walls. I loved to sing, dance, draw, take pictures, I used play-dough to make art sculptures, then I would let it dry and decorate my room. In the 3rd grade, I burned CD's with just the instrumentals to my favorite songs and started writing music.
And I always carried a video camcorder around that I used to make movies with my barbie dolls in their grand hotel. As a child, I would make all kinds of movies using stop-motion with my toys and "soundtrack music" featuring my favorite artists at the time like TLC, 3LW, and Brandy. My favorite part would be at the end when it was time to transfer it on VHS tapes and then show my family my finished projects. It made me so proud to see my hours of work unfold in front of an audience. I knew that it is what I wanted to do for the rest of my life.
Contact Info:
Suggest a story: VoyageDallas is built on recommendations from the community; it's how we uncover hidden gems, so if you or someone you know deserves recognition please let us know here.