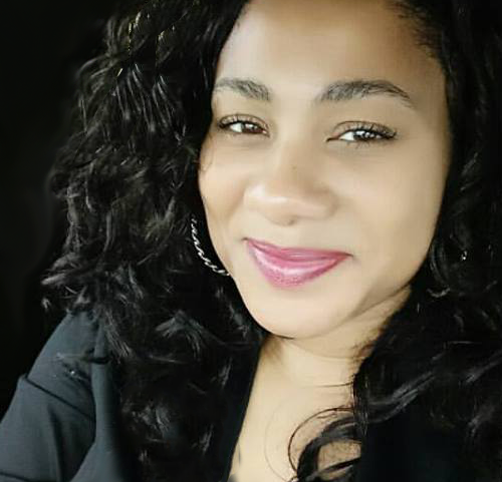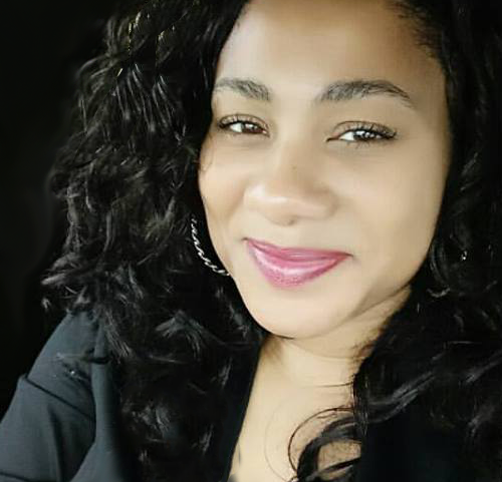 Today we'd like to introduce you to La Donna Finnels-Neal.
Thanks for sharing your story with us La Donna. So, let's start at the beginning and we can move on from there.
I have been an entrepreneur all of my life, although it was a wandering path. I started making clothes at the age of six and selling them by the time I was 11. I taught myself to macrame and to knit and crochet. By the time I was 12, I was selling macrame plant holders and braiding hair on the weekends. It was a great way to make a little extra money, but I just loved being creative. At the time, I did not know what I was doing was called being an "entrepreneur."
In my early 20's, my life took an unexpected turn. The life I had mapped out of being a college grad and becoming a psychologist suddenly turned into me dropping out of college for a little while and becoming a young bride and mother. The serious career woman I had imagined myself to be had to face the reality that I was a scared and desperate cashier working at Wal-Mart and trying to provide for my baby boy while waiting for an opportunity to go back to college.
As fate would have it, a woman stopped through my checkout line and she worked for a company called Enron. I had never heard of Enron in my life, but she said: she liked my attitude and asked me to stop by one day if I was ever looking for a job. Of course, I did. And that fateful meeting led to the start of my nearly 26-year career in the oil and gas industry.
I learned a lot from Enron. It hired and encouraged the "entrepreneurial spirit" and I received plenty of autonomy. It is there that I learned that I loved to be creative, but I had an even greater love of managing projects, solving problems and creating solutions. It was a skill I was able to carry with me and help me succeed when I moved to Chevron following Enron's much public demise.
I started as an Administrative Assistant at Enron, but thanks to the company's progressive culture, I was given many opportunities to show my ability to contribute positively to the company and moved up to management within about four years. I was a go-getter though. Never satisfied with being stagnant and always asking for "more."
After the fall of Enron, I found myself starting over as an Assistant at Chevron and being met with the challenge to try to prove… once again… that I had what it took to do more. I was given that opportunity when I earned the right to take over the company's Technical Forums. A job that also gave me the ability to travel the world.
Unfortunately, traveling the world meant that I was missing a significant part of my home life… I seriously do not remember my younger son's junior year in high school… and there were other "challenges" at work that were causing a significant amount of stress. I had been thinking about some other things I could do. Things that would truly make an impact. I kept saying… when I am on my death bed, what will I hope to have achieved? I started putting some plans in place. During one three week trip to Thailand, I finally decided it was time. I was going to quit Chevron.
The decision did not come without a lot of prayers, and then more prayer, and then even MORE prayer. But I was determined. I had noticed that when I was an Administrative Assistant at Enron and at Chevron, there were not many avenues for career development, training, and peer networking. The companies touted that they wanted the entire workforce to receive training, but when it came to the Admins, the message seemed to have gotten lost. Professional societies were available for the Petroleum Engineer, Geologists, Drillers, etc. But there was nothing for the support professionals. I was once an Admin, I had managed Admins and I had given them guidance for their career development. I wondered why the Admins did not have their own society. I searched and searched and shockingly, there wasn't one! So, I said… I will create one. And Oil & Gas Admins International was formed.
I returned from Thailand and turned in my notice. I had one more event to execute in Calgary, then I was out! I don't think anyone actually believed me until I finally sent a note to my team… after telling no one but family and my management. On Friday, June 22, 2013, I JUMPED… and I have never looked back.
Great, so let's dig a little deeper into the story – has it been an easy path overall and if not, what were the challenges you've had to overcome?
I have a very VERY strong faith, It has sustained me. No one could have predicted that just when I decided to leave Chevron to start Oil & Gas Admins International and LF Enterprises, the oil and gas industry would enter a downturn. It was ok at first. Then, it was brutal. Never mind the fact that I made some serious life changes that year. I quit my job, started a business AND filed for divorce all within the same year (something I do not recommend by the way), with oil prices falling and many people being laid off, companies were not very eager to pay for training and memberships and conferences. I just kept telling my team that if we could hang on and make it through, we would be all the better for it. Yes. It was indeed stressful. Going from a job making significant pay to trying to run a business during a downturn will test anyone. But by God's grace, we survived and thrived. I am thankful for the lessons.
La Donna Finnels Enterprises | Oil & Gas Admins International – what should we know? What do you guys do best? What sets you apart from the competition?
Oil & Gas Admins International is an organization that was founded to ensure oil gas administrative and support professionals have the required training to meet the needs of the global and diverse oil and gas industry. It is a place for oil and gas administrative and support professionals to gain career and personal development, to network globally, and to share best practices and lessons learned.
I am most proud of the fact that we give administrative assistants a chance to understand their worth and to take control of their careers. We give leadership opportunities and connect them to vendors to create valuable partnerships. We are the only administrative organization to focus specifically on the oil and gas industry and are proud to include an international network.
We created the O&GA Professional Certification (OGAP). It ensures oil and energy administrative professionals produce outstanding results for industry corporations and professionals.
What moment in your career do you look back most fondly on?
The proudest moment of my career so far has been seeing the oil and gas industry finally "get it." Seeing our organization go from about ten members in 2013 to more than 3000 worldwide – even during the downturn. It showed me that there was a need for our services. Today, our organization is recognized right alongside the industry organizations that have been around for decades. It helps the admins understand that they too are valuable and their contributions mean something to the industry.
In 2016, I wrote a book entitled "Parachute Building 101 – Stop Standing on the Cliff and Start Living Your Dreams!" After having so many people asking me what gave me the courage to start my business, I wanted to create a sort of "step by step" guide to get people ready to take the leap.
Pricing:
Oil & Gas Admins Administrative Professional Membership – $130.00
Oil & Gas Admins Vendor and Supplier Membership – $250.00
OGAP Certification – $250.00 (for members)
Parachute Building 101 – Stop Standing on the Cliff and Start Living Your Dreams! $10.00 on Amazon or ladonnafinnels.com
Oil & Gas Admins Conference and Vendor Exhibition – $400 for Admin Professionals
Oil & Gas Admins Conference and Vendor Exhibition – $600 for Vendors and Suppliers
Contact Info:
Getting in touch: VoyageHouston is built on recommendations from the community; it's how we uncover hidden gems, so if you know someone who deserves recognition please let us know here.