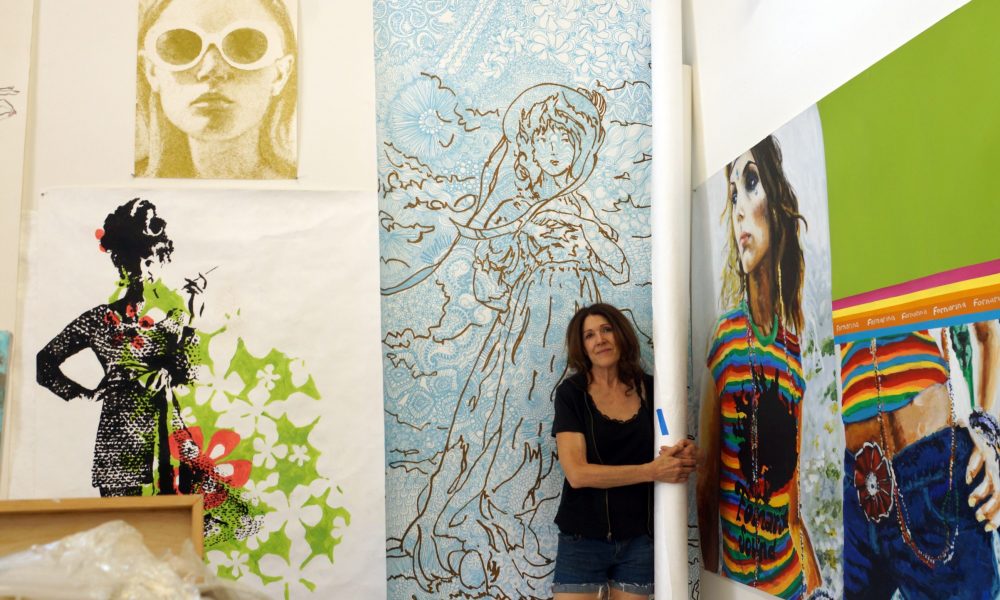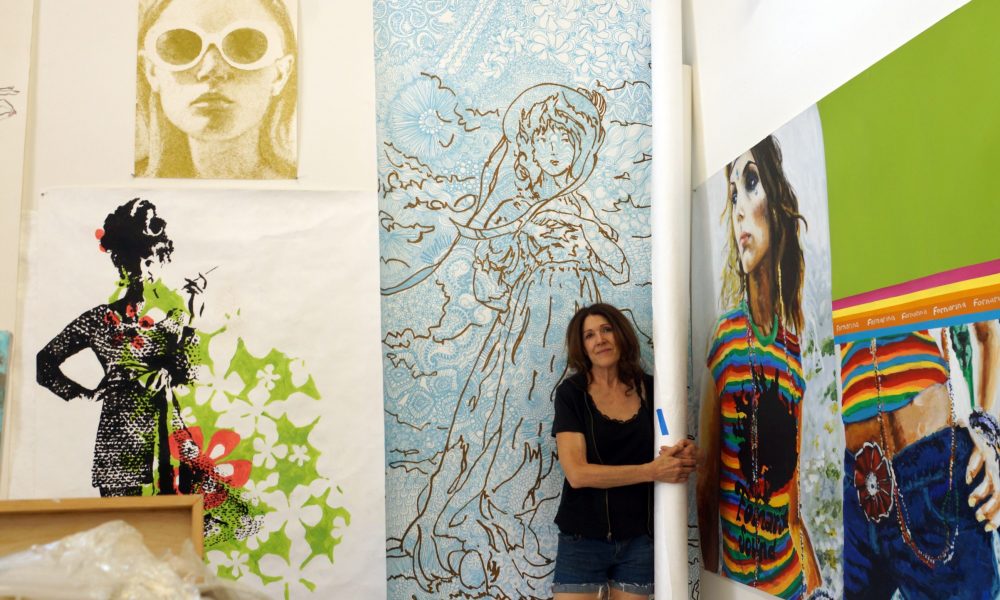 Today we'd like to introduce you to Laura Lark.
Every artist has a unique story. Can you briefly walk us through yours?
My life has always felt pretty random, and landing in Houston is no different. I arrived here in the early 1980s when I was 19, and with the exception of brief stints in Philadelphia and Brooklyn, I've been here ever since. My careers—or gigs, really—have also had rather haphazard beginnings. I mean, I always thought I'd be an artist when I grew up, but when I got to Houston and wanted to go to art school, I couldn't get in. I didn't have the money for it anyway, so I wound up in the English department. Later, on what amounted to a dare, I entered the Creative Writing Program at the University of Houston. I gave up writing almost immediately after graduating.
My return to writing, when it came, had a similarly accidental feel. I'd been practicing art for nearly fifteen years when I happened upon a collaborative crowdsourcing site called "Learning to Love You More", created by Harrell Fletcher and Miranda July. They assigned participants to write their life stories in less than a day, and July later deemed mine as "the quintessential American story" — considering how dysfunctional my background was, this always struck me as a pretty depressing judgment — and had it translated into Japanese to use for subsequent assignment in which anyone who spoke Japanese or English could create a short video based on the piece. I remember sitting in the back of the Aurora Picture Show, at an event called "Loving Laura More" where these short videos were screened and thinking only, "How messed up is this?"
Since then, I've bounced back and forth between writing and artmaking, drifting into one when I ran out of gas with the other. Most of the resulting accidents have been happy ones. Lately, this bounce includes working toward gallery exhibitions with my art dealer, Devin Borden, writing autobiographically-based fiction, and writing for a veterans'-run group called Team Rubicon—another unplanned job that I love.
I always thought people were supposed to do only one thing, so you could call yourself something. Artist, writer, instructor, entrepreneur—they all pull at me, and no doubt this story would have been different if I'd stuck to one label. These days, though, I've noticed the rise of the "slash" (artist/writer/etc.,), so perhaps in the future those of us with multiple slashes won't be such conundrums to those who ask for an elevator pitch that can only be delivered if we're going all the way to the top of the Chase tower.
Please tell us about your art.
I'm a 2D artist—drawings and paintings. My work has always been based on photography—more accurately, fashion photography. I used to watch my mother, who was bored and housebound, draw pictures of the women in the fashion magazines. I focused on that when I first started making art, and I generally choose images of women for whom I could be a stand-in: tall, thin figures with dark hair. The works, then, become conceptual self-portraits. Women in general wait for things, and the women I draw and paint are waiting: poised, expectant, frozen in space looking out at those looking at them.
This sort of sensibility also informs much of my fiction, but (as I mentioned earlier) I also write for Team Rubicon, a veteran-run organization that rebuilds homes devastated by Hurricane Harvey. Its progressive Clay Hunt Fellows Program was established to increase volunteer engagement and to build leadership within Team Rubicon's domestic disaster response initiatives. It's a wonderful job I never expected to be doing, with people I never thought I'd engage with, and I expect it will spur new directions in my artmaking.
What do you think about conditions for artists today? Has life become easier or harder for artists in recent years? What can cities like ours do to encourage and help art and artists thrive?
It's the best of times and the worst of times! As artists, we can pretty much do anything, and in Houston, we have more space to do it than in other major metropolitan cities, and it's (relatively) cheaper to live here. However, like everything else in the world, the art world is overpopulated with artists who have earned MFAs that really don't educate us to do anything practical, so there are more of us scrambling for less.
I've found that doing what artists have always done–banding together–is one of our few options. Though that can be hard for artists to do, my friends and I have experimented with a form of this and it has proved very rewarding. Every month, on the last Tuesday evening, "Drawhard" meets: a working salon that I've hosted in my home for almost two years now. Socially, artists are always at a disadvantage. We're most in our element while engaging in hand-eye coordinated activity, but the majority of artist-oriented social outlets tend to pit us against one another in a false construct of market competition. If we're being true to our own visions, however, competition cannot really exist. Those visions are ours, and the market cannot measure their success. So if we're not burning it up in commercial market, it may not necessarily mean that we're lousy artists. People come to Drawhard with their sketchbooks, laptops, even paints. People are kind to one another and quite supportive. We're friends. We like each other, and we like each other's work. The conversations are amazing. In December, I converted my studio into an exhibition space for one of our members, Dolen Smith, the former owner and founder of Houston's Museum of Weird. It was a great show and we had a great turnout.
How or where can people see your work? How can people support your work?
I'm represented in Houston by Devin Borden Gallery, where I will have an exhibition of new work in the next year or so. I also have a large piece, Janice, on permanent view at Houston's Hobby International Airport.
My writing for Team Rubicon can be found on their blog: https://teamrubiconusa.org/blog/
My fiction is occasionally published in literary journals; I post the links and information to them on my social media.
Contact Info:
Image Credit:
Laura Lark (Personal photo)
Leslie Holland
Devin Borden
Cynthia Toles
Getting in touch: VoyageHouston is built on recommendations from the community; it's how we uncover hidden gems, so if you know someone who deserves recognition please let us know here.