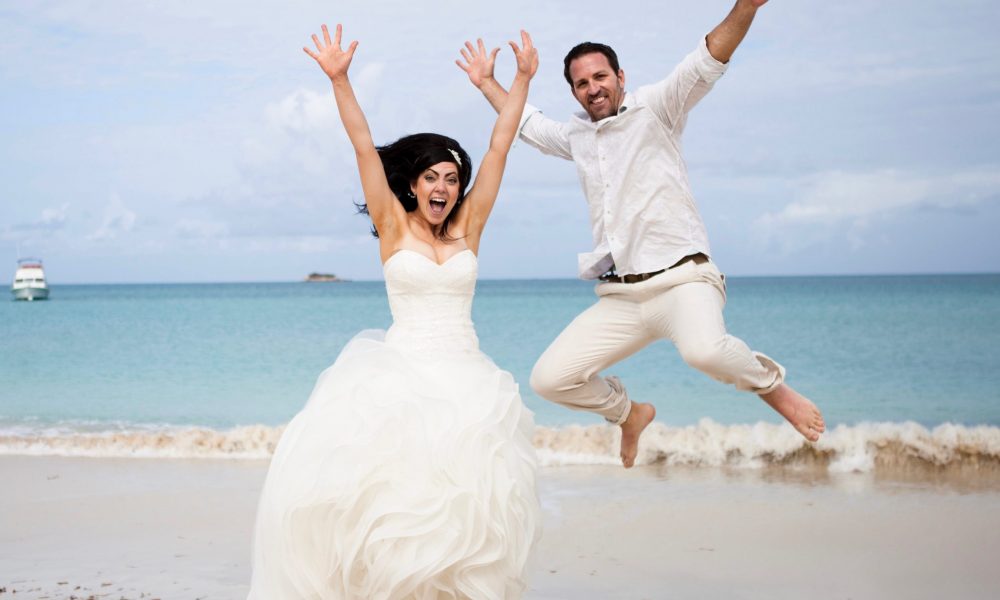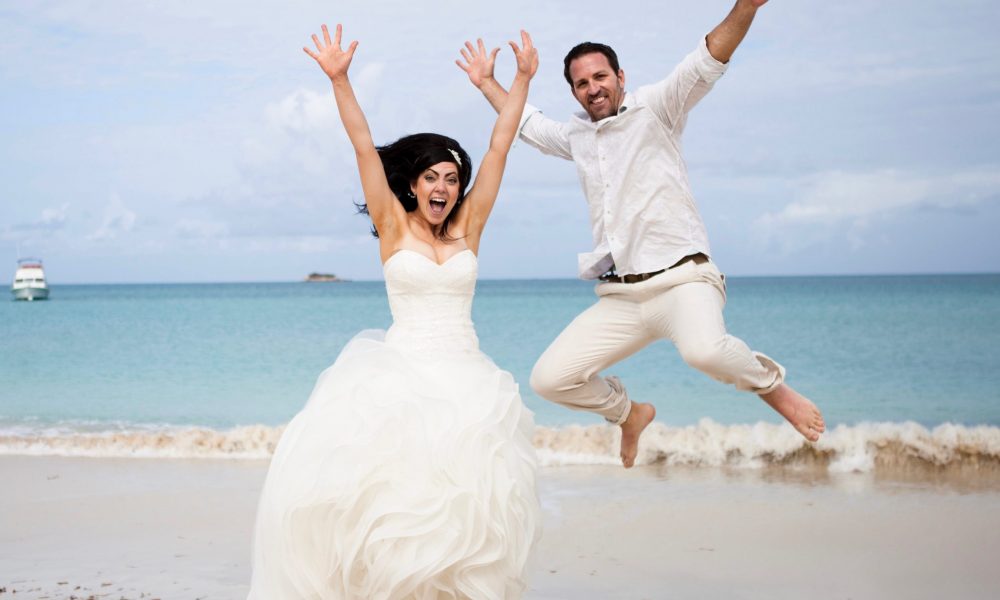 Today we'd like to introduce you to Lauren and Shawn Sparks.
Lauren and Shawn, please share your story with us. How did you get to where you are today?
Sandlewood Manor can be best described as an adventure in faith, perseverance and answered prayers. This business was conceived in prayer as we wanted to start a business together but didn't really have a direction. We began praying together and separately God inspired a ministry based wedding venue in each of us. As we were talking one day, we both said that a wedding venue had been placed on our hearts and, in amazement that we were both given the same vision, we stepped out in faith and created Sandlewood Manor. We both saw Sandlewood Manor as not just a business, but a place to minister to new couples, create long-lasting relationships and partner with other ministries who have a heart for marriage. Our missions is to walk alongside our couples and help provide tools that will enable them to get past a majority of the hurdles that can cause bitterness and lead to divorce, like finances, selfishness, communication, children, and so many others. More than anything, we have a vision of praying and interceding for our couples. Our journey thus far has tested our trust, faith, and reliance on God.
We researched the industry, visited 80% of the venues in the Houston area, and created the vision of Sandlewood Manor in our minds. We wanted acreage, a tree-lined driveway leading to the building that passes a nice pond or lake, a beautiful bridal room for the bride and bridesmaids, a place where the groom and his groomsmen could relax, a lounge for the parents and grandparents, a beautiful outdoor ceremony site, and somewhere with overnight accommodations. We didn't believe that existed and knew we were probably going to have to build this from scratch. Then our land search began.
We drove thousands of miles, down every possible street, road, dirt path in the North Houston area. We struggled to find a real estate agent. We were a small project compared to the large developers who were gobbling up land like crazy. Closed door after closed door, we began praying that God would lead us to someone/anyone who could help us. We came upon a sign and called the agent listed. He "happened" to be in the area and he came to meet us at the property. The property was so far out of our price range that we were embarrassed to have wasted his time. He proceeded to show us land in our price range and worked tirelessly for over a year without asking for a dime. His name is Danny Sanchez by the way, and I have to say he is the most honest, hard-working agent I have ever met! He truly was an answer to prayer and we are proud to call him our friend.
Now that we had a diligent agent, we figured it would be easier to find the land we were searching for. Unfortunately, this was not a quick process. We prayed for the perfect piece of land to fulfill the elegant, Tuscan themed venue in our minds. After six more months of searching, we found the perfect spot! It had the most magnificent tree-lined drive that opened to a beautiful meadow where we would be able to add lakes, trees, fountains, and landscaping. The road continued around a bend to a nice home where we knew the bridal families could stay. This was the perfect place! We found it! There could never be another place as great as this. And incredibly this had been on the market for over a year without a single offer. We dove in, made an offer and waited. Slam!! A developer made an offer on the same day (cash and quick close). We were in second place and had to wait for the due diligence period of the developer. We prayed and prayed that it would fall through so we could buy it. We half-heartedly continued to look for other properties but couldn't find anything that compared to our perfect piece of heaven. The property sold to the developer and we were out of luck and hope was running low. We then made an offer on a sub-par property nearby that would take a lot of work to get it to look like our vision. Once again, a developer came in and offered cash above asking price. We questioned why God kept closing doors on opportunities that we thought were perfect or would at least work.
We were about to give up (this had now been two years of searching) and we knew we had lost the perfect property and nothing would compare. We felt that we had exhausted our search, especially in Montgomery County, so we reluctantly decided to make one more trip out to search. We were at our breaking point and decided this would be our last attempt, so we went west down HWY 99. This was a relatively new road that connects Southwest Houston to Northeast Houston around the city. As we drove, we got a sense that this wasn't as far out from everything as we previously thought. In fact, people from Sugarland, Katy, Humble, The Woodlands, Spring, etc. could get here in reasonable time. So, we drove and drove and looked and looked. Lauren caught a glimpse of a for sale sign off FM 2920 that looked like a small sliver of property. She asked me to turn around to check it out. I didn't want to turn around, but she insisted that we shouldn't miss anything, and I made the U-turn. The gate was open, so we drove a quarter mile down a long blacktop road with trees lining both sides. After a while, I got nervous that we were trespassing, so I stopped where we could see a beautiful pond and fountain, some open land and a relatively small single-story home. We thought that maybe this could work and called Danny. He immediately sent me back a picture of a large, gorgeous, plantation style mansion. We laughed and said, "sorry that is the wrong place." He informed us that the property had three houses including the mansion.
I'd like to say the rest is history, but we weren't immediately sure this would work; it definitely wasn't Tuscan and far exceeded our budget! During a tour, Lauren stood on the front balcony thinking we'd have to walk away when she heard what she called an audible voice asking, "Lauren, is this your vision or Mine?" Tears flowed in her eyes and she realized God was calling us here and we needed to give up full control to Him. That is where history was made! This is where God's glory will be revealed as we work to empower marriages to succeed and thrive in this culture of divorce and family destruction. God has qualified two unqualified people to join him on this journey!
Over the last three years, we have learned to trust God completely. We have seen the power of prayer and while it can still be difficult to trust at times, He has always proven faithful and His ways and timing have always been perfect. He has delivered more than we could have imagined. His closed doors led us to an amazing open door. We are so thankful the other properties didn't work out. We would never have experienced the property or the town of Tomball, TX which has far surpassed anything we ever imagined. Sandlewood Manor now has three houses including the mansion, a stable, a tree-lined driveway that passes a half-acre pond leading to a circular drive around a large fountain in front of the home, a beautiful pecan orchard and canopied, multi-century aged oak tree perfect for outdoor weddings, a pool and hot tub with a travertine pavilion area, a full wing of the home for the bride, a separate house for the groom, a great lounge for parents and grandparents, three full suites for overnight accommodations in the mansion, a full theatre, and beautiful picturesque locations for pictures all over the 27 acres. Soon it will include our nearly 10,000 square foot ballroom which will be able to hold 400 people. From this specific location, we can reach so many people from outlying cities and areas that would have been too far from our original searches.
Tomball, TX is an amazing town and the property God laid before us is so much more than we could have ever accomplished on our own. The intricate details of the Manor are incredible and the beauty and serenity here are awe-inspiring. We feel the presence of God here daily and we pray that everyone who steps foot on this property will be touched by it as well.
Overall, has it been relatively smooth? If not, what were some of the struggles along the way?
1. Finding a good real estate agent – Answer to prayer
2. Finding the right property – Answer to prayer
3. Finding the right architect/Construction manager – Answer to prayer
4. Finding investors – Answers to prayer
5. Cost to finalize – Outside our comfort zone/ability – Answer to prayer
We have had many obstacles and setbacks, but after looking back, we realized we were on the wrong track at times. After much prayer and many answered prayers, we were given opportunities and met people that we literally bumped into or who were put directly in our path. In fact, we have a prayer journal that identifies our prayers and answers because we all have a tendency to forget just how much He has done.
When you can look back at challenges and setbacks objectively, you realize that everything happens for good and can change your appreciation, your character, and your faith in a way that would never have happened without the hurdles you overcame.
Alright – so let's talk business. Tell us about Sandlewood Manor – what should we know?
Sandlewood Manor is a Christian business. We believe it is our mission to show love to everyone we encounter. Our ministry is to walk alongside our couples after the wedding day. Happily ever after doesn't work without work, sacrifice, and love. We will offer free date nights, resources, and personalized classes/mentors to help each of our couples that accept it.
We are an elegant Wedding & Events Venue in Tomball, Texas, offering exquisite wedding ceremonies, receptions, corporate functions and special events on more than 27 gorgeous acres of beautifully landscaped grounds. You will be swept away as you enter a breathtaking Luxury Estate featuring endless terraces and balconies, a grand ballroom, a romantic outdoor cocktail pavilion complete with a flaming fire pit, an acre stocked pond with a walkout pier and gazebo, a luxurious bridal suite and state-of-the-art groom's quarters, three mansion suites for overnight accommodations with an adjacent media room, and a comfortable wine lounge perfect for families to enjoy cocktails and relax as the bridal party prepares for the wedding.
With more than 5,000 square feet of conference space, the Grand Ballroom can seat comfortably over 400 guests. The Ballroom can also be used as an expo hall for smaller conferences that take place in the main house. Additionally, our 27 acres of beautiful land provide wide-open spaces for team building exercises and outdoor activities. At Sandlewood, your guests will enjoy exclusive elegance as they meet, socialize, and work in the Estate's various houses and meeting spaces.
Any shoutouts? Who else deserves credit in this story – who has played a meaningful role?
First and foremost, God deserves the credit! We were way outside our comfort zone in this entire process. The leap of faith we took caused us to depend on Him because things that transpired could not have happened in our own power. What we have learned is to work like it depends on us, but pray like it depends on God.
Our real estate agent, Danny, was an answer to prayer and worked tirelessly to find us the perfect property. I can't even begin to relay the amount of work he did outside the scope of his duties. He truly cared about us and our mission and didn't stop until it was realized.
God opened the door to so many people who have helped us along the way. We have had amazing mentors in Nancy, Janice, Ronnie, and Amber at Butler's Courtyard in League City. They spent so much time with us by alerting us to issues we may face, allowing us to participate in their weddings, opening their books and processes to us, and showing us so much support that we can never repay. We want to pass this along to mentoring other venues in the future.
We have a team of prayer partners including Karen, Nancy, Judy, Cheryl, Rose, Andy, and Woodsedge Church, who are as much a part of this adventure as anyone else. They have constantly prayed, fasted and loved us through all our difficulties.
Our families have supported us financially, mentally, physically and encourage us regularly.
Ryan, our graphic designer has really helped us with our website, digital media, and he even keeps the yard mowed.
Our venue director, Kerri, was an answer to prayer and has helped us nail down the minor details that will make us run efficiently and effectively to provide the best service to our clients. Her experience has already proven great results, but will continue to do so for years to come!
Contact Info:

Image Credit:
Whittington Bridal, Love Birds Vintage, Ling Wang Photography, Andy Hopper Aifd, H-E-B Blooms Design Studio, Blushworthy, EB Inc Event, Rentals, Events to Remember, Nuage Designs, Inc.
Getting in touch: VoyageHouston is built on recommendations from the community; it's how we uncover hidden gems, so if you know someone who deserves recognition please let us know here.