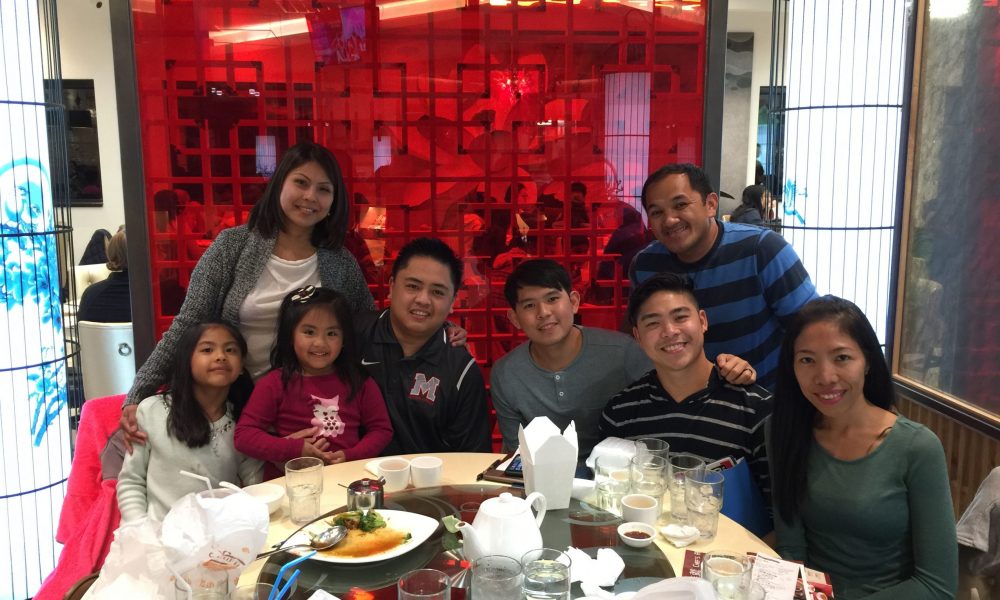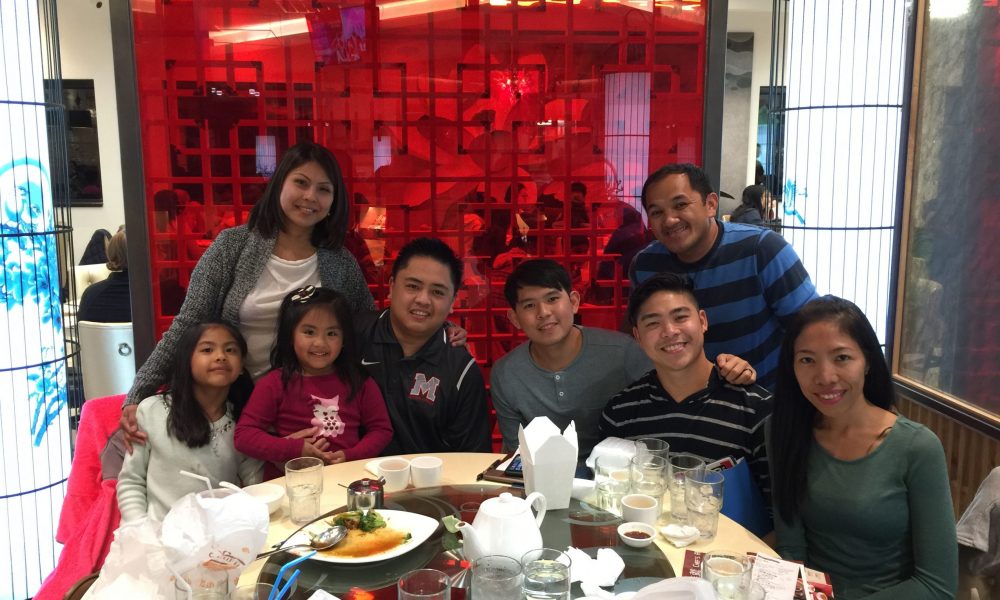 Today we'd like to introduce you to Lemuel Mascarinas.
Lemuel, let's start with your story. We'd love to hear how you got started and how the journey has been so far.
Building is not an alien language for me. Coming from a mechanical engineering background, I was trained to build things in my mind, on paper, then actually turning it into reality. Creating something out of nothing really excited me so I became good with what I did. At a very young age (I believe I was only 23), I was hired to work as an engineer in a Power and Desalination plant in Saudi Arabia with people coming from different races under my leadership. It was an exciting, yet challenging endeavor but I was still able to get my teams' respect.
Yes, I was young and inexperienced, but with my skills and training as a mechanical engineer combined with my eagerness to learn and great rapport with my peers, I was confident that I could lead anyone even at a young age. I gathered as much experience and learned as much as I could with the 2 years that I spent in Saudi Arabia. So when the opportunity presented itself for me to "take my talents" to America, I was more than ready. I was looking forward to face anything head on. I was confident, motivated, and determined to succeed. I was ready for anything… so as I thought.
My wife and I arrived in Joplin, Missouri last 2005 when she was petitioned for a working visa by her employer to work as an Occupational Therapist. Since I was her dependent, I had with me an H4 visa which allowed me to come and stay here in the US legally except that I couldn't work. A temporary setback, I thought to myself. So instead of just following my wife wherever she went, I took that downtime as an opportunity to learn new skills and improve myself.
I learned basic computer networking by myself and business management by volunteering at the place where my wife worked. I also built good relationships with everyone that I met, thinking that someday I could use this new network of friends and connections to help me achieve my goals. I was planting seeds so to speak.
But what we thought was a dream come true for us became a nightmare. Financial and health problems plagued our early years in the US. Our peers all passed their exams, landed high paying jobs and were buying brand new cars left and right. We were getting left behind. I was helping our friends go to the car dealerships and negotiate good deals and even drove their new cars home for them… but I had nothing.
All I had was a used bicycle that my friend gave me which I used to ride going to and from the place where I volunteered my time. When they would all eat out after church, my wife and I would go straight back to our apartment and feast on our leftovers since we didn't have the money to join them and pay for restaurants. I could even remember when my wife and I just had to walk home carrying bags of groceries on a cold November afternoon wearing only light sweatshirts and sandals because we couldn't afford to buy jackets with enough insulations nor winter boots.
I could also remember when we would go to McDonald's and buy the cheapest value meal available and just share it between the two of us coz we couldn't afford to buy one for each. Everyone was happy and were starting to live the American dream while Sheila and I were struggling to meet ends meet every day. But still, even with numerous challenges coming our way, my wife and I stayed strong and hopeful. We grasped tight at the belief that someday our time will come and things will get better for us too because we are good people. We endured… we had faith.
Sheila and I moved to Chicago in 2006. Considering the fact that she was the only one working and being paid on a measly rate, it was a big gamble for both of us going to a big and expensive city like Chicago but it was a risk we were willing to take because we believed that there are better opportunities here. We were faced with a lot of uncertainties but we knew that our life will be better here. Once again, we relied on nothing but faith.
I finally got my permit to work on 2007 so I was excited because I thought to myself that I can finally apply for an engineering job and finally give my wife and son a better life. I felt that I had a very strong and attractive resume and I was confident that with my skills, background and experience, who could say no to me right? I was 100% sure that employers would be on a bidding war to hire me and make me part of their organization. I believed I was a rare commodity… oh, how wrong I was. 2007 was the beginning of the recession.
Companies were laying off people left and right and were closing and dropping like dead flies. I must have sent hundreds of resumes, taken hundreds or tests and did countless interviews. I've always made it as the top candidate for every position that I applied but there was no position available for me yet since they froze hiring. They told me that they would really like to hire me so as soon as they are done with their restructuring, they would immediately contact me and bring me in. I had to wait for now. How long? They could not say. This happened in every firm that I applied for. I was losing patience and I was losing hope.
It really crushed my heart every time I saw my wife struggling to keep 3 jobs just to support our family. I love Sheila and I made a promise to her that I would do whatever it takes to support her so I worked in every job I could get my hands on to contribute financially in our household. I became a driver, a babysitter, a clerk, a computer technician, a waiter, a janitor and a caregiver. I could still vividly remember that in order for me to arrive before 8 am in my job in Des Plaines, I had to wake up at 3:30 am so I could catch the 4:30 am trains in Elgin. I would then need to transfer to 3 different busses before I could finally arrive on time.
During summer or everytime school was out, I brought my son with me coz we couldn't afford a babysitter. This went on for the longest time I could remember and every day, my dream of working as an engineer was getting farther and farther away. I remember the first time I gave an old man a bath, I broke down in tears when I got home. All those sleepless nights I spent studying engineering and all those skills and knowledge that I acquired working in the Philippines and Saudi Arabia were flushed down the drain. They were just memories now of the man that I wanted to be. Was this gonna be my life now? Should I just give up and learn to swallow the bitter pill of defeat? Should I just accept my fate and embrace this as my destiny? Is this who I'm supposed to be now?
My 2nd child Samantha was born in May 2008. Since we couldn't get any help available nor afford a babysitter or daycare, my wife and I decided that I should just stop working and be a stay-home dad. For someone who's career-oriented or who used to climbing the corporate ladder, this was another bitter pill to swallow. I had no choice… I had to do what's best for the family. For the 1st few months, it went ok but things changed rapidly. I became irritated, depressed and resentful. I was losing my mind… staying home drove me crazy. So my wife had an idea that for me to have something to do, I should just help her out doing home health. I could contact the agencies for her and schedule her patients. It may not be much, but at least it gave me something to do. And to save on taxes, our accountant suggested that we get incorporated… and so Maxicare was born.
I was so excited with this new opportunity that I told my wife "I will build Maxicare as one of the top rehab staffing agencies in Chicago and in 5 years, I will buy my dream car… a sparkling black BMW." Of course, my wife nagged at me coz for her this was all just crazy talk. But something ignited within me, enough to once again create a spark to make my desire to achieve my dreams burning again. I was given another chance at life… another chance to build.
I'm alive! I was ready to face life head on again. I knew that with Maxicare, all our dreams would come true and I could get back to my calling as a builder. But this time, I won't be climbing someone else's ladder anymore… I will be creating my own ladder.
Just like every climb, our journey wasn't easy. I called all my friends who were therapists and asked them to work in our company but they all refused. Who would want to work for a small unknown company like Maxicare? On my first month, I called about 100 home health agencies and offered our services but most of them just laughed at me. I don't blame them though. How could anyone take me seriously when they could hear a baby crying everytime I was talking to them on the phone? Pitching your services and building rapport over the telephone while changing a baby's diaper wasn't easy. I faced rejection after rejection after rejection. But still, I knew that someday I'll have a breakthrough so I pushed on.
2011, three years into the business and things were not getting easier. Just like any other small business, we struggled with our finances, competition, client retention and regular operation. We were barely making money to keep the company afloat. We had to make sure that our therapists were being paid on time so there were numerous instances that I had to sacrifice my own salary. The amount of money going out was bigger than the amount of money coming in. I was so exhausted and stressed-out that I was so ready to give up.
Then one day I got a phone call from one of the companies that I applied for in 2007 and informed me that they were ready to bring me in. They offered me a six-figure income and asked me to pack my bags because they were sending me to their office in Dallas to be trained as one of the Engineering Managers to run one of their departments. I didn't know what to say, I was shocked. So I dropped everything that I was doing and immediately reported to their office in Buffalo Grove. They toured me around the facility and showed me the entire plant. They even showed me where my office was gonna be. I was ecstatic!
When I got home, I was so happy to tell my wife the good news that I almost stumbled getting in the house. I told her everything and how excited I was. But while I was talking, I noticed that she just had a blank stare on her face. After I was done, she asked me one thing: "what about maxicare?" I said I was done with Maxicare. Either we can sell it, close it, or just hire someone to run the company while I work. All I could think of was working for this company without realizing that I was throwing myself back in the rate race again. I was stubborn so we had a long fight. I so wanted to grab the opportunity to work for corporate again that I was willing to throw everything that I worked hard for out the window.
Thank God for my wife and I'm so lucky that Sheila believed in me more than I believed in myself. After a long talk with her, I made a decision. I went to my computer and emailed the HR manager… I was not taking the job. I think this was the most difficult decision that I've made in my entire life… letting go of something that I've waited for so long. It was so painful and I've had numerous sleepless nights because of it. Did I make the right decision choosing our own business over working with one of the top companies here in the US? Was it the right choice?
Apparently, it was. That same year, my youngest daughter was born and Maxicare made its first million. From that day on, our life was never the same again.
And as of today, Maxicare Group of Companies is composed of 6 companies and is on track to expand not only here in the US, but in Europe and Asia as well.
Maxicare Therapy Services, Chicago
Maxicare Health & Nursing in Chicago
Maxicare Coding & QA in Chicago
Maxicare Therapeutic Houston
Maxicare Therapeutic Dallas
Maxicare Therapy Las Vegas
Oh and by the way… do you remember what I told my wife last 2008? Exactly 5 years after, 2013… I got my brand new, shiny, black BMW.
Overall, has it been relatively smooth? If not, what were some of the struggles along the way?
Being an entrepreneur and the road to success is never smooth. The primary nature of our business is building relationships with people, and that means that we deal with various type of personalities. Everyone has a good day and a bad day so it's up to us to make sure that all our clients' and employees' needs are met regardless of what kind of day that they're having or we're having.
Likewise, one of the biggest challenge of an entrepreneur is to beat the person staring at him/her in the mirror. Maxicare has changed our lives and has given us so much that it placed us in a comfort zone that's really difficult to leave. But in order for the company and us to grow as an individual, we must break free of that comfort zone and pursue greater heights. We understand that the biggest enemy of great is good so every day we break free of that zone, we roll our sleeves and get to work to take Maxicare from good to great, then from great to excellent, then from excellent to outstanding.
However, by the doing this, we come face to face with every businessman's mortal enemy… FEAR. We, as a team have been through a lot and have overcome a lot of obstacles along the way, but fear is something that we're still learning to control. Fear of failure, fear of rejection, fear of disappointment, you name it. There are days that these fears make us paralyzed and create a limiting belief in ourselves making us forget why we're doing all of these in the first place. So, until we can learn how to control fear and use it to propel us instead of grounding us, there will always be speedbumps and struggles along the way. But I am confident with myself and my team and I know that together, we can achieve anything. We are strong because we are one!
If you had to go back in time and start over, would you have done anything differently?
Nothing really. Everything that happened, all the struggles and victories, they all completed the beautiful story of Maxicare Group of Companies.
Contact Info:
Addess: 350 East Congress Parkway Ste. A Crystal Lake, IL 60014
4510 S. Eastern Ave, Ste. 9 Las Vegas, NV 89119
10707 Corporate Dr. #150 Stafford, TX 77477
Website: www.maxicaretherapy.com
Email: info@maxicaretherapy.com (Maxicare Health & Nursing CHICAGO)
maxicarehealthandnursing@maxicaretherapy.com (Maxicare Health & Nursing)
coding@maxicaretherapy.com (Maxicare Coding & QA)
maxicarestaffing@maxicaretherapy.com (NV)
maxicaretherapeutic@maxicaretherapy.com (TX)
Phone: 847-829-7582 / 847-669-0286 (IL)
847-515-4140 (Maxicare Health & Nursing)
815-893-9740 (Maxicare Coding & QA)
702-987-4618 (Las Vegas)
832-947-6898 (TX)
Fax: 847-829-1026 (IL)
847-515-4149 (Maxicare Coding & QA)
702-987-0199 (NV)
832-947-6877 (TX)
Instagram: maxicaregroupofcompanies
Getting in touch: VoyageChicago is built on recommendations from the community; it's how we uncover hidden gems, so if you know someone who deserves recognition please let us know here.