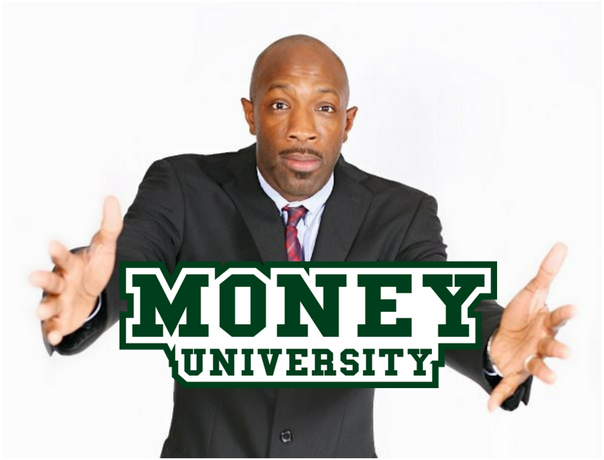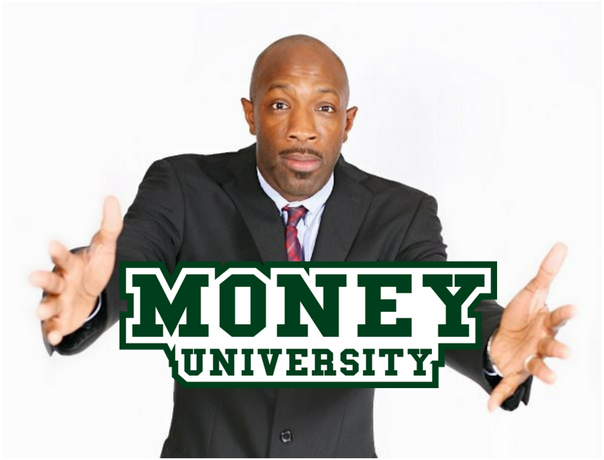 Today we'd like to introduce you to Lonnie Mathews.
Lonnie traveled a long and difficult road to realizing his passion in life, and that has made all the difference. Armed with two degrees in finance Lonnie worked as a financial analyst and a financial planner but struggled with his own personal finances. Finally, one night as he and his wife searched for a way to make their mortgage payment, he had a God-inspired revelation that showed him the way out of his money crises and set the stage for a new life of helping others become masters of their own financial destinies.
Growing up in a single-parent home in the projects of Birmingham, Alabama, Lonnie experienced firsthand the limitations of not having money. Realizing that education as his only hope to break the chain of poverty, after finishing high school Lonnie enlisted in the United States Marine Corps, serving eight years. He participated in Operation Desert Storm of the Persian Gulf War. After an honorable discharge, he enrolled in the University of Alabama and graduated with a Bachelor of Science degree in finance, and went to work for a major bank before finally becoming a financial advisor. He later earned a master's degree in accounting from Strayer University.
The degrees and experience only taught Lonnie the theories and management of money and without the will or self-discipline to bring that knowledge to bear on his personal finances he was adrift in debt. Bad money decisions haunted Lonnie until he and his wife found themselves two months behind on their mortgage while earning over $100K.
As Lonnie faced his own financial crisis, Lonnie saw he was not alone and that his revelation held the seeds of change for countless people. Mathews and his wife planned their own journey out of debt and in the process; he wrote the book that gives others the tools to do the same thing. "Spend Everything" is Mr. Mathews' inspirational guide to money management. Beyond the self-help book, he also wanted to join his earthly work with his religion.
He co-founded Alliance Financial Ministries, a non-profit financial literacy company. The company helps people throughout the country learn to make sound financial decisions through its seminars, motivational tapes, motivational materials, and workshops. In his journey, Lonnie Mathews has also become a recognized inspirational speaker, traveling to bring his message to those who need financial help and inspiration.
He blends humor with his own real-life experiences to make financial learning fun, understandable and down-to-earth.
Great, so let's dig a little deeper into the story – has it been an easy path overall and if not, what were the challenges you've had to overcome?
No, it has not been a smooth road honestly, I don't know anybody that successful that has a smooth journey. I would say that part of being successful matter what it is you are trying to come is having to deal with the failures and strolls along the way. For me, the reason our company exists is because of financial failures that I personally made early on. I can remember growing up not having a lot of money therefore never had the opportunity to learn how to properly deal with money. So when my wife and I graduated college and got out of our environment suddenly in a position to have more money than ever had on a regular basis because of that we made financial choices and one bad decision after another.
After going through what we went through I realized that there has to be a better way of handling money so I set out on a never ending journey to learn all that I could about personal finance within had to change our mindset about money and how you handle it, what its purpose is in our lives, after doing that you made the effort to do better with our money and ultimately get to a better. I can still remember being 34 years old having made a six-figure income for several years in a row and still being broke. It was in our darkest hour that we learn needed to do better since then I started non-profit, Alliance Financial Ministries Inc. 2002 with the intent individuals make better financial decisions.
Rough parts have continue to be today is getting individuals to make mental shift necessary to have a better financial life we constantly struggle with creating opportunity and sense of urgency in those attend our workshops and seminars to allow themselves to become better off financially.
Alright – so let's talk business. Tell us about Alliance Financial Ministries, Inc. – what should we know?
Alliance Financial Ministries, Inc. is a 501(c) 3 non-profit organization that promotes financial literacy. We provide companies, churches and other organizations with financial education through seminars and workshops. AFM provides financial educational programs for individuals and organizations that want to enjoy a more financially secure future. Our seminars cover a wide variety of financial topics.
Since inception, Alliance Financial Ministries, Inc. has provided a unique and dynamic learning experience for all the individuals that attend one of our seminars or workshops. Alliance provides an education that will give an individual a better understanding of financial fundamentals.
Alliance Financial Ministries, Inc. has over 14 years' experience helping individuals improve their personal financial situation. Alliance Financial Ministry's primary goal is to educate and help people through the decisions surrounding their finances. Our primary objective is to help individuals build a long-term strategy to improve their financial circumstances by providing entertaining and educational workshops
We are at the forefront of this quickly changing economy and we work closely with our clients because we are fully committed to meeting and exceeding expectations. We are proud that so many of our clients have repeatedly turned to us for guidance and assistance with their financial futures, and we work hard to earn their loyalty every day.
Basically, what we do is we liked partner with other organizations that like to have financial literacy brought their men our organization provides workshops and ours and other classes to help people understand personal find what system us apart is our approach to teaching financial concepts. We like to use everyday language, humor, and an easy to understand format to allow people to let their guard down and be receptive to learning how to handle their money. The thing that I'm proud of the most is how our youth programs have taken off in the last seven years we now offer some amazing programs to teach Houston area youth about financial literacy. Come that programming includes but is not limited to a citywide one day money event called money live during this amazing program we bring in high school students from all over the city to the in our G Ctr. and share information about careers, the neat thing is students also have an opportunity to dissipate in a real-life money simulation to get an idea of what it's like to live in the real that our signature program for you, however we do have other programs for various ages which includes financial clubs around the city high school students as well as our brand-new middle school afterschool program that teaches financial literacy.
The one thing we are looking forward to is adding our summer programs to teach entrepreneurship as well as financial literacy skills in the near future.
What sets us apart is the way we approach teaching financial literacy helping people let their guard down and really understanding what they're spending their money on and why they are choosing to spend their money there. Understanding these things it makes it easier to redirect your funds to achieve financial goals and ultimately financial freedom.
Is there a characteristic or quality that you feel is essential to success?
The quality or characteristic that I feel is most important for my success is my competitive spirit coupled with the discipline that I received while serving eight years in the United States we those two things combined have created a drive in the that would not allow me to accept anything less than success once I set my mind on achieving or accomplishing something I won't stop until it is done.
Contact Info:
Getting in touch: VoyageHouston is built on recommendations from the community; it's how we uncover hidden gems, so if you know someone who deserves recognition please let us know here.