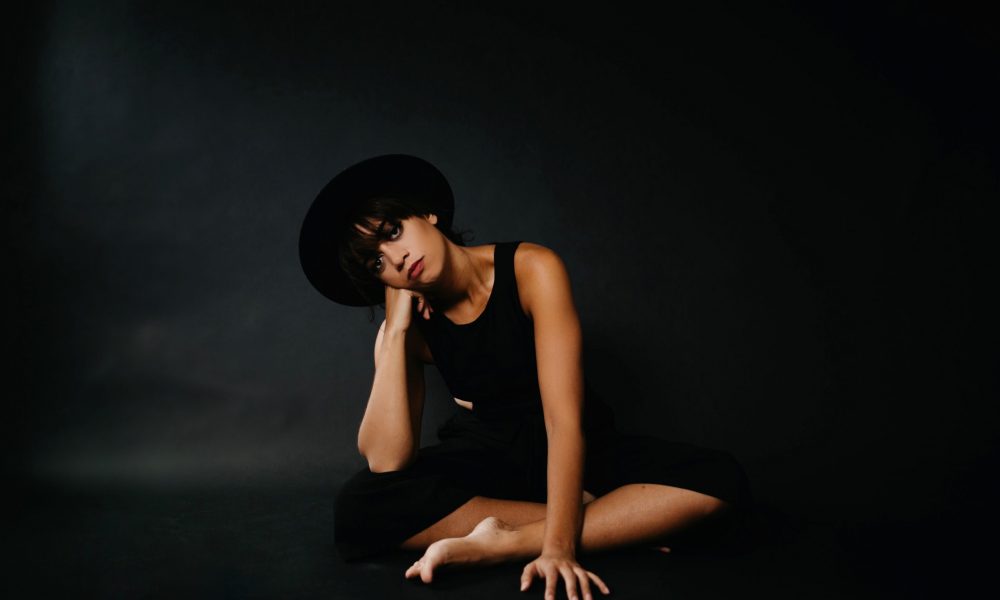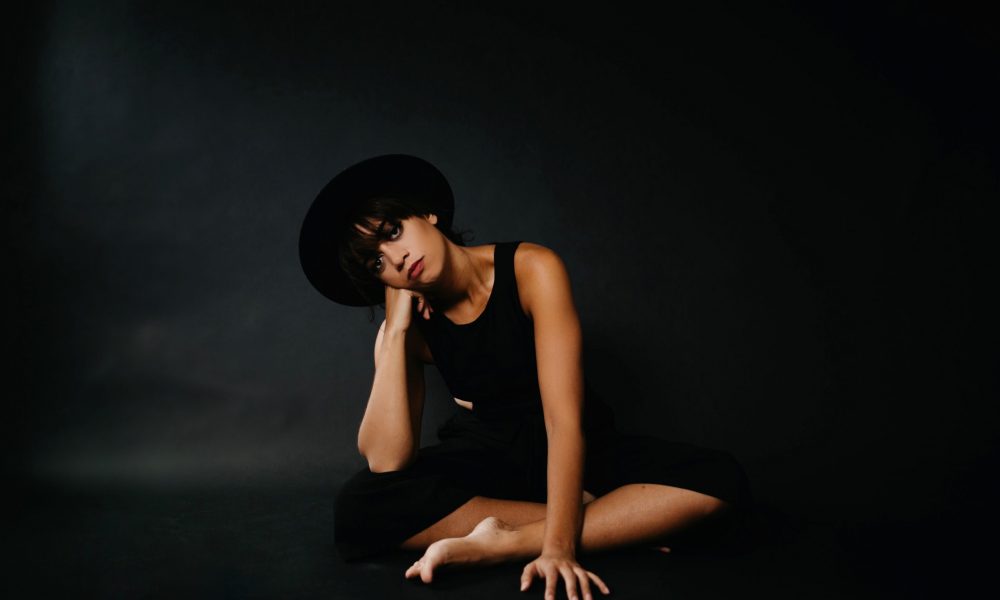 Today we'd like to introduce you to Madeline Edwards.
Every artist has a unique story. Can you briefly walk us through yours?
I grew up in Santa Barbara, CA and moved to Houston closer to high school. So, I've had the best of both worlds spending my youth in Cali and living my adult-life in Texas. My style of music is a conscious blend of both my upbringings too. It's a west coast jazz influence infused with that southern soul. I'm the oldest of 5, all of my siblings also being very musically inclined… I'm the only one however who decided to pursue music as a career. Our parents, Stan & Bonnie Edwards, were the ones who truly put the passion of music into us at an early age, blaring Earth Wind & Fire and Ella Fitzgerald through the house. I come from a bi-racial family (My dad being African American and my mom being Polish) so I've been pushed to appreciate and learn about different cultures my whole life and I looooove incorporating that into my music and my style. I have been performing in jazz clubs and lounges in Houston since I was 14 years old (11 years ago), where I had to lie about my age to even play in some of the places. However, my music career really started turning when I started the band LEYBON in college with my brother, Micah. After a few years, the band had dissolved and I tried to give music another goes 2 years ago, but this time as a solo artist. Since, I have released an EP titled "Light Out," where the Houston Symphony features on the single "Light Out." and opened for American Idol winner Jordin Sparks. My most recent performances include flying to Colorado to perform for a private screening of Deon Taylor's film "Traffic," featuring Paula Patton and Omar Epps, performing for the 2018 SXSW Festival, performing for the 2018 NBA Playoffs and opening this past weekend for up-and-coming hip hop artist, Tobe Nwigwe.
I've spent this entire year working on my first full length record titled "MADE," which I will be releasing in "chapters" starting next month. "Made" is a collection of stories, reflecting my life and experiences with family, life, love and betrayal, and how I navigated through all of it. The album is also intended to encourage my listeners to enjoy the process of life, no matter how difficult it may get. "Made" was created to not only be a play-on my name "MADE-line" but also to tell listeners and fans that "I don't need to 'Make It' to feel like I've 'Made It.'" I'm happy with where I am and the process, and I don't need society to tell me what I "need" to feel like I've "made it" in the world.
Please tell us about your art.
I make music, but it's also about so much more than just the music. Honestly, I just love making or creating messages… something that someone can experience through music or visuals and walk away feeling inspired or challenged in their day to day lives. I feel like sometimes; my way of thinking is very counter-cultural to the way people want me to think and that is the message I try to convey through my music. With platforms like Instagram or Facebook, it's very easy to get caught up in the mundane, self-indulgent inauthenticity of people's lives. My job is to challenge people to do the opposite… to be vulnerable, to be present. And to be as authentic as you can be. I hope that through the vulnerability in my music or even the honesty I try to project on my social media feeds, that people would be drawn to the real-ness of it and feel inspired to also be real with themselves and with other people also.
As an artist, how do you define success and what quality or characteristic do you feel is essential to success as an artist?
I got really lucky having the parents that I have. They have ALWAYS supported us in anything we wanted to do, even if it's in the arts but they've always had one rule…. BE SMART ABOUT WHAT YOU DO. We were never allowed to be "starving artists." They always pushed us, especially if we were going into the arts, to be smart about our craft, be one of the best, and find a way to make money doing it.
So, what did I do? I started performing at lounges, bars, jazz clubs, restaurants, weddings, corporate events at 14. So, I guess you could say that I started a little early. But then again, it's never too early to start building towards your career. One thing I couldn't stress enough is Portfolio building. EVERYTHING leads to something else, no matter how big or small.
For example, I started singing in a small restaurant out in the country for something like $100 a week. It was small and humble and not anything I "wanted" to be playing for, but it built up my experience and portfolio. Even if the restaurant was completely empty, it was really just paid practice time. So, not only was I gaining experience performing in the restaurant industry but I was also given an opportunity to also improve my craft. After that restaurant closed down, one of the bartenders there got promoted as a bar manager at a swankier bar in the woodlands and recommended me as one of the performers there. So, whether I knew it at the time or not, that experience playing in that tiny restaurant put me in a position for new work, larger crowds, and more pay. And once I started working that venue, someone else saw me and wanted to hire me for events at the Woodlands Country Club, which eventually led to me becoming the full-time musician at Amerigo's, 1252 and Tommy Bahamas, which eventually led to me performing at venues downtown. And here we are today, 11 years later, and now I'm one of the main full-time musicians for Tillman Fertitta's highly acclaimed restaurant and lounge Maestros, where I not only perform for the one in Houston but also in other locations in Phoenix and California. On top of that, I have been hired to perform for some larger corporations and non-profits, such as Exxon, Halliburton, Unlikely Heroes, Living Water International, The Houston Museum of Fine Arts, Houston Cinema Film Festival, for multi-billionaire Robert Smith and many others.
All the while, being able to keep work as a musician and hustle the way that I have has led me to this new season where my work has become so stable, that all I need to focus on now is my own album and projects without having the pressure of feeling financially unstable. I've been fortunate enough to not only live a comfortable lifestyle, but also fund my entire album independently. BUT it took a hell of a lot of work to get there and it WAS NOT easy.
My advice to other artists would be to know how to evaluate your work. Be humble to know what areas you need to improve in, but also confident enough in your craft to know when taking opportunities for "exposure" is sometimes just not good enough.
How or where can people see your work? How can people support your work?
I currently work as one of the full-time musicians at Tillman Feritta's restaurant/lounge Mastro's and also hold a residency at a speakeasy rum bar downtown called High & Dry, where I play with my band every 3rd Thursday of the month.
I am releasing a music video this month with local artist DJ Chaney called "Would You Wanna Try," where we filmed a one-take love story, directed by acclaimed Houston visionary Dan Mohr and his incredible crew. Be on the lookout for that! Also, I will be releasing my album in chapters starting in September, so be on the lookout on iTunes and Spotify.
Contact Info:
Image Credit:
Jason Joy
Instagram: @jasonjoy.co
Getting in touch: VoyageHouston is built on recommendations from the community; it's how we uncover hidden gems, so if you know someone who deserves recognition please let us know here.