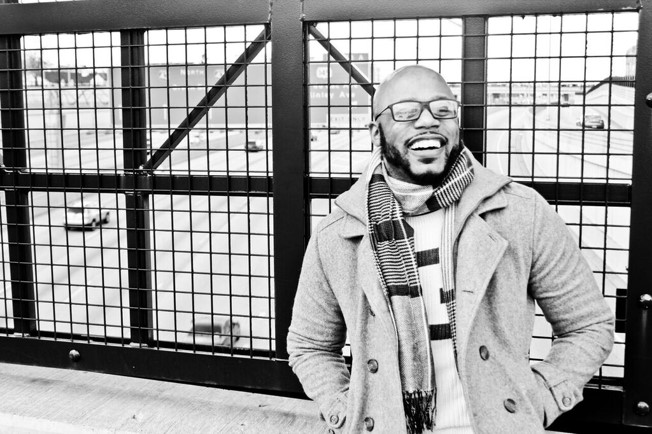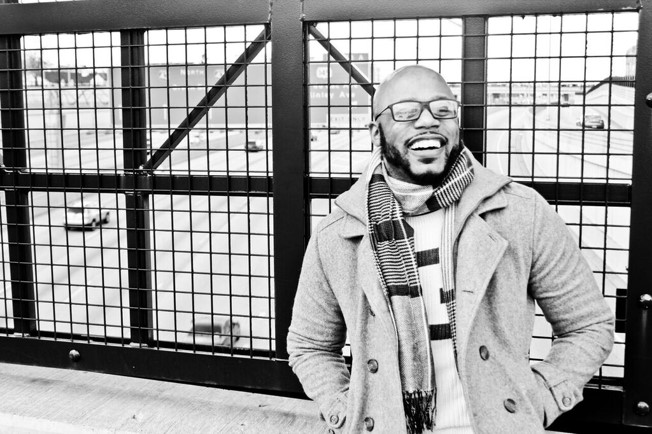 Today we'd like to introduce you to Mario McCoy.
Mario, can you briefly walk us through your story – how you started and how you got to where you are today.
Great question. I like to think of myself as a "creative non-conformist." They want to create a brand inspired by people of color who speaks to individuals in our community and beyond with the sole purpose to "Create Over Conform." Create Over Conform is the result of not allowing others to place you in a stereotypical box, no matter what it is. What's for you is for YOU only, and the need to create an eye-catching brand name coupled with "Create Over Conform" was going to be crucial for success. I've always been in love with the word and world of being INCOMPARABLE. Like I said, your story is YOURS and no one can tell your story better than you can, because it's yours, you own it. I wanted a brand name that spoke and gave life to that image. I obviously knew the actual spelling of "incomparable" was long, so creatively (all puns intended) came to the idea to omit the vowels and there came NCMPRBL. I call it "second-look" worthy. If you see the world NCMPRBL, it's going to catch your eye and make you wonder "what is that about?" even if it initially catches your eye because, at first glance, it's spelled the way it is.
Now, that we've caught your eye with the ethos and brand name, a bit about myself. Hello to you, I am your inner-city born and raised, a single-parent household product of Milwaukee, Wisconsin, who's story started in Houston, TX roughly five years ago. Yes, it's cold. Growing up, I always had a way with words and I wrote my first song when I was about eight years old. I fell in love with music at a very young age and was the rapper in school who got kicked out of gym and art (and pretty much every other class) because of random freestyle sessions. I had an ear and an eye to be innovative and creative at a young age. In knowing this, being able to connect with people via cultivating my talents, was my way of building confidence in myself and building a community of like-minded people. I was the kid that was able to sit at the cool table at lunch and sit alone, and frolic with the pocket-protectors because I was the kid with lop-sided glasses, a loner, that knew how to creatively put words together. So, with that said, the love for music was glaring, the love to create was there. They want to dress better and connect with a wide range of individuals was there. Most importantly, I KNEW I didn't fit in, all the way, so why try to "conform"?
My mother bought my first watch when I was about 6-7 years old. I wore it with everything. It was one of those Teenage Mutant Ninja Turtles watches with one button on the side and the plastic wrist band. It didn't last long but I LOVED the look. I did not have to get up and ask what time it was, it was convenient for me. Fast forward and I'm learning how different watches actually are. From Japan to China, to Swiss movements, different glass, different leathers, stainless steel, different brands, etc., but fast forward into adulthood and the life-altering change of digital content and I notice there's a glaring need for a brand that fuses the world of digital content, jewelry, and fashion.
Now, we reach the growth stage of NCMPRBL. We are excited to take the brand to expand into the world of e-commerce in the land of entrepreneurs that is Houston, TX. In relocating to Houston, I fell in love with the culture. I was always a big UGK, Swisha House, DJ Screw, Z-Ro, Scarface fan growing up, so the music culture was there. The creative lane of Houston being a transplant mixing pot of diversity immediately caught my eye with the mixing of cultures. Where I come from in Milwaukee, segregation is glaring. We are in the top 10 as far as being one of the most segregated cities for about a decade running. We have specific Wal-Marts that only black people go to, specific sides of town that house 95% minorities, so the diversity that is Houston initially was mind-blowing. I'm glad to call it home and to have started NCMPRBL here.
We're always bombarded by how great it is to pursue your passion, etc. – but we've spoken with enough people to know that it's not always easy. Overall, would you say things have been easy for you?
A smooth road? What is that?
I am a non-traditional first-generation college student. I dropped out of college, took over three years off and went back to school. I mentioned earlier that I am a music-head, I had dreams of pursuing music that took me around the world but coming from where I am from, there's limited exposure. I've lost jobs, been homeless, filed bankruptcy at 19, broken family life, limited support from friends, you name it. If it's one thing I am, is a man of faith and trust I would not be able to share my story if I did not have any. With being a creative, I have always had my hand in some sort of project. Whether music, apparel with t-shirts, footwear, my struggle was bringing it all together to make sense. And as a dreamer, no one takes you seriously unless it's something that they can benefit from. So, business-wise, I had no one to show me the ropes. An LLC? What's that? I need to copyright what? Trademark what? Why? I can get sued for this?
Having a bright-eyed and focused mindset on developing a business mind was imperative for me if I knew I was going to not only start my own company but place it in a position to be successful long-term. So, upon returning to the University of Wisconsin-Milwaukee, I obtained my bachelor's degree in Business Administration with concentrations in Human Resource Management and Marketing. My objective was to take what I learned outside of the classroom in marketing and marry it with the laws I need to know to run a business and partner with corporations and other businesses. After obtaining my bachelors, I grabbed my master's degree in Administrative Leadership, and here we are 2019, I'll earn my doctorate in Organizational Change and Leadership from the University of Southern California. (Don't you call me Doctor!) Ha…
The challenges of not having money, glaring. My family saw the creative things I did was "Cute", "he'll grow out of it"… still to this day, it's fairly similar, but more so because I didn't quit. I took student loan money to pay bills and fund business, credit cards, sold music and apparel from out of my car, out of my house, out of friends' houses, wherever. The challenge of not receiving financial and emotional support from individuals who I thought had my best interest at heart was at first very challenging. I thought if the people closest did not support my business endeavors, for sure the world wouldn't right? I could not have been more incorrect. I absolutely adore my home team near and far for believing in the vision and focus that in NCMPRBL
Lastly, believing in myself. Big roadblock. Everyone does _____ what makes me special? What if I fail? This is unconventional, maybe I shouldn't do this. This product might not be good enough. I had to shake the doubt off and place my focus over failure.
So let's switch gears a bit and go into the NCMPRBL story. Tell us more about the business.
NCMPRBL specializes in fashion, jewelry, and digital content.
Our introducing into the jewelry business comes with debuting our own independent watch line on our e-commerce website NCMPRBL.com.
Our premium watches will initially specialize in stainless steel mesh bands, chronograph, and minimalist faces, high-quality genuine leather and look forward to advancing and growing with our clientele.
Our digital content arm specializes in podcasting where currently we house Sidebarz, and ESN: Educated… Still N***a. We use our digital content as a platform to solidify credibility within our brands, talk about current issues and how they affect our community, as well as provide our audience the chance to get to know us on a level that you won't grasp via our products.
Our fashion arm specializes in graphics and educational t-shirts and apparel.
Our focus is on empowering the total non-conformist. We exist to transcend through trends while creating a legacy leaving an imprint with all of the products that we design, test, and release to the public.
As a company, we are most proud of not compromising our values of: Focus, Advance, Quality, and Experience to exemplify the "Create Over Conform" experience for our clientele
Has luck played a meaningful role in your life and business?
Hard work and perseverance over everything. Our culture truly believes that everything does not happen by chance, it happens by grace and believing in yourself even when there is no light at the end of the tunnel. In my life, I have been blessed to be able to keep and cultivate a creative mindset throughout all adversity and it's my job to pay it forward, make it less about me and more about us. More about empowering the youth, our clientele and the world to never change, never settle and always #CreateOverConform in business, in life and in whatever your vice is.
Contact Info:
Image Credit:
Jason Moore of Moore Entertainment
Getting in touch: VoyageHouston is built on recommendations from the community; it's how we uncover hidden gems, so if you know someone who deserves recognition please let us know here.