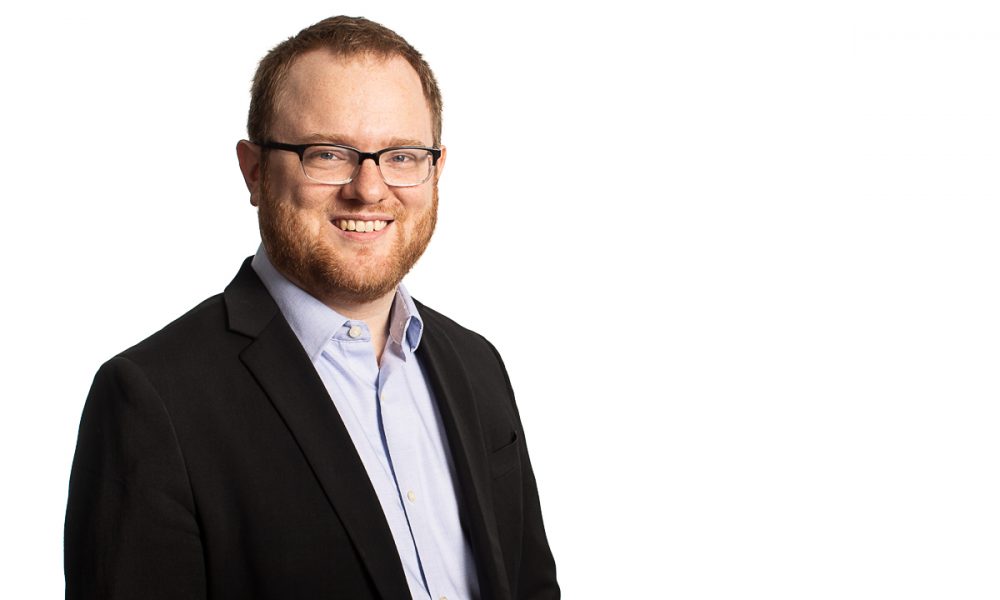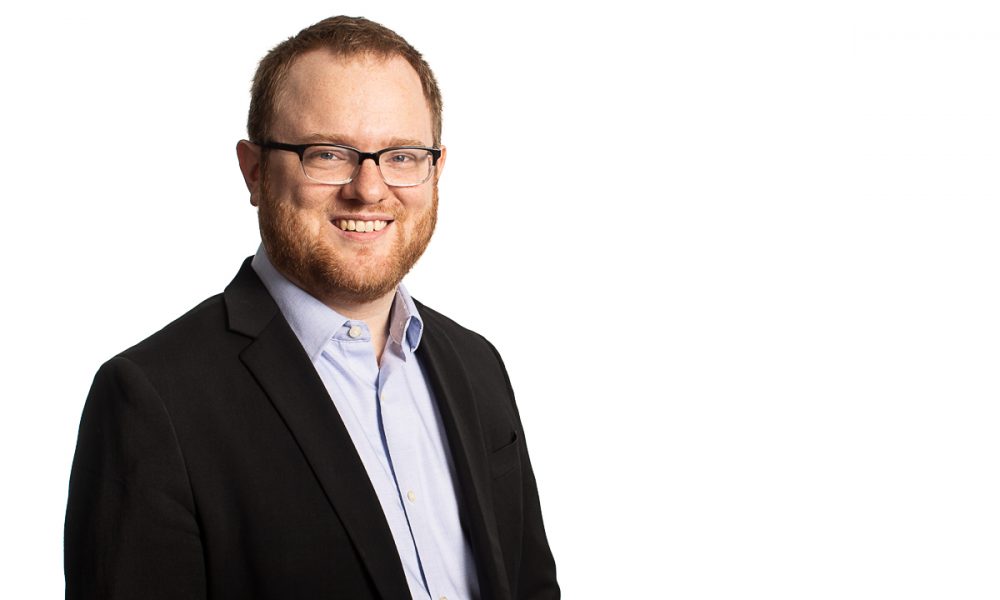 Today we'd like to introduce you to Mark Buller.
Every artist has a unique story. Can you briefly walk us through yours?
Like many people, I've always had a strong, visceral connection to music. I remember one afternoon when I was very young, listening to an album of the piano music of Schumann and being bowled over by the power of the music. This fascination deepened as I got older, and musical experiences were burned into my memory: concerts by the Baltimore Symphony Orchestra, every new album I purchased with money from my paper route, everything. I studied percussion with Leo LePage at Peabody Preparatory, then switched to piano around 7th grade. I had a voracious appetite for new pieces to play, which was bad news for my local library, which in the late 90s had computers, printers, and no printing limits!
My undergraduate degree was in piano performance, but I found myself always looking for repertoire off the beaten path. I chose unusual music for recitals and soon began to take writing music more seriously. I'd been composing since middle school, but never terribly seriously. The opportunities present in college opened up a new world. I took as many advanced theory and composition electives as my packed schedule would allow, and began to write music for friends' recitals. It was in doing so that I realized I'd hit on something that I was good at and that fit my personality: I could do lots of work behind the scenes and then hand my work off to someone else, who would work hard on it, take ownership, and deliver it in performance while I sat back and enjoyed it.
I continued on with a master's degree in composition, studying with choral composer Dan Forrest. Dan really helped me focus my voice, adding a layer of discipline I'd lacked to that point. Under his teaching I started to expand beyond my comfort zone, which had been writing for voice, choir, and solo piano; I wrote some chamber pieces and my first serious piece for full orchestra.
In 2011 I moved to Houston to begin a Doctor of Musical Arts degree in composition at the University of Houston, where I studied with Rob Smith and Marcus Maroney. With their guidance I started to refine my style, expanding to even larger forms, and toward the end of my time at UH I wrote and saw the premieres of two major works: "Of Shrapnel and Blood," a 50-minute oratorio for soloists, choir and orchestra; and the Concerto for Flute, Strings, Percussion & Celesta, which premiered at the Shepherd School of Music at Rice University.
Houston's music community is scrappy and, in some parts, open to some experimentation, so I've enjoyed trying lots of new things. For Houston Grand Opera I wrote two 45-minute operas with librettist Charles Anthony Silvestri for the Opera to Go! program; these have been performed across the city over 180 times. I've had the honor of writing for the Apollo Chamber Players (last December's performance of my fourth string quartet), the Houston Girls Chorus (another opera with Silvestri, "The Trial of Alice"), the Houston Symphony (chamber arranging), ROCO (River Oaks Chamber Orchestra), and many others.
In recent years I've enjoyed seeing some of my work take off around the world, and I'm in awe of so many dedicated colleagues. My 'The Songs of Ophelia' was premiered by the Atlanta Symphony Orchestra and Robert Spano; a 15-minute trio of mine has been performed in Atlanta, Boston, Detroit, and Dallas; an HGO-commissioned choral work with Leah Lax was 'on exhibit' in a museum in Sydney, Australia; and Atlanta filmmaker Micah Stansell created a short documentary about my residency at AIR Serenbe, where I completed a new concerto for English horn and orchestra. I'm looking forward to some new commissions, including a third piece for ROCO, a second piece for the Atlanta Symphony, some chamber and choral works, and a few new operas in the early stages of development.
Please tell us about your art.
I'm a composer, which means I get to take a bunch of extraordinarily ephemeral bits of material and arrange them in such a way as to make people in the vicinity feel something, to be participants in the drama. Music is strange in that it only really exists when it is currently being performed, which makes it a rare and valuable (not in a monetary sense) commodity; and it is for this reason that I so value my fellow collaborators. Indeed, like other composers, I often hesitate to call what I write "my music," since when I'm finished it really belongs to performers and audiences.
As far as the actual process of composition, I know many people have a hard time comprehending how it works — thus the silly mystical analogies of tunes borne to composers on gently wafting breezes. In reality, it's more akin to what chefs do in creating new dishes: assembling raw materials, processing them, then arranging the final result in an aesthetically pleasing way. Rather than proteins, starches and fats, I use notes, rhythms, and timbres; rather than cooking, I arrange and manipulate these pitches and orderings; and rather than plating the finished result, I assign melodies and accompaniments to various instruments or voices in stacks that will 'speak' nicely.
I hesitate to call what I write "classical," since the term itself is so painfully loaded: I'm not late-eighteenth century composer, nor am I looking back to ancient Greek and Roman models of balance and form. But other labels don't seem to be great, either. So let it suffice to say that I write music that dialogues with historical Western music traditions.
What do you think about the conditions for artists today? Has life become easier or harder for artists in recent years? What can cities like ours do to encourage and help art and artists thrive?
Making ends meet has always proven a challenge for artists, and it's difficult to compare the paradigm today to previous eras. I think many artists would love to see a new one-on-one patronage system, but of course, this brings about its own unique set of challenges. I suspect we'll continue to see the current model, which tends to find us fitting our creative work around the demands of a traditional "day job," whether that be in higher ed, in a hybrid studio/teaching space, or in the world outside of the arts.
We can all support the arts by going to concerts and galleries, by sharing content on our social media profiles, and by helping artists create — why not commission a new piece, or a painting, or a dance work? Chip in with a few friends, or make a gift of supplies, or take an artist to lunch!
How or where can people see your work? How can people support your work?
The best way to experience music is live, in person. This upcoming season I'll hear the premiere of a new short and as-yet-untitled piece for ROCO, and in summer 2020 Houston Grand Opera will premiere a new opera (my fourth with Silvestri) for high school performers, a pastiche of famous arias and ensemble numbers with some brand-new connecting material.
Otherwise, music I've written can be easily found online. For examples, visit www.markbullercomposer.com/listen.
Contact Info:
Image Credit:
Lynn Lane
Micah Stansell
Getting in touch: VoyageHouston is built on recommendations from the community; it's how we uncover hidden gems, so if you know someone who deserves recognition, please let us know here.