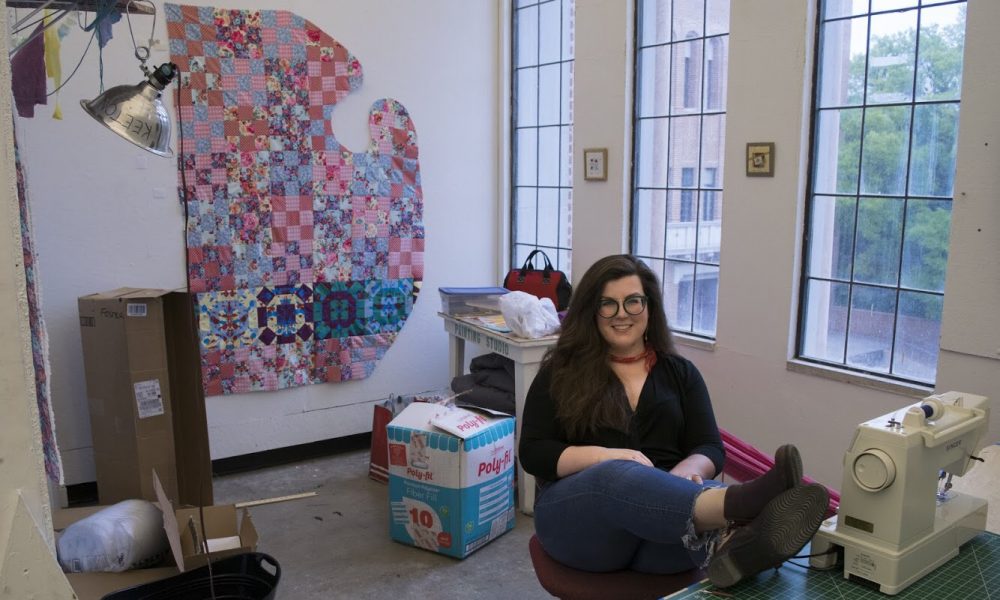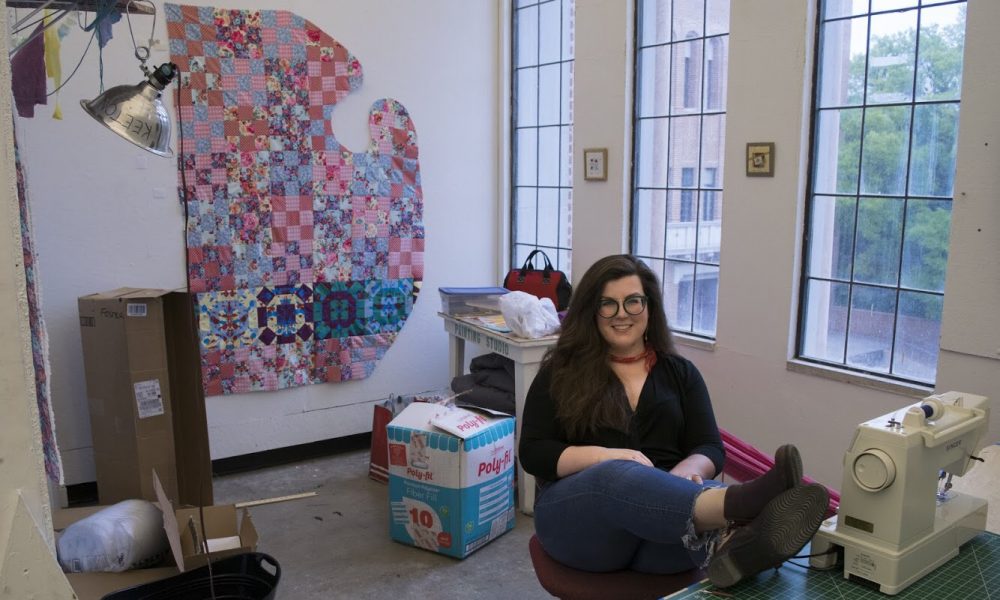 Today we'd like to introduce you to Marley Foster.
Every artist has a unique story. Can you briefly walk us through yours?
I chose art when I was eleven years old. Making things is what makes me feel connected – to the earth, to my body, to a community of makers, to creative spirits in my family. As a kid and a young student, I didn't think about art as a profession – it was a way that I could figure myself out and manifest thoughts, feelings, and anxieties in the form of physical objects. In a lot of ways, art is still like that for me now, although it's become a much larger part of my professional life. Making things is something I've always needed to do, and it's something that makes everything else I do better. From the beginning, I've had a variety of interests within art, that brought me ultimately to sculpture. I'm into painting, drawing, textiles, fashion, interior design, theatre production, writing, music – all of these things inform, and are informed by, my work and make up the whole of my practice.
Please tell us about your art.
Within my identity as an artist, I gravitate to sculpture because, at least in an educational environment, it was a space where I could get away with doing pretty much anything. The possibilities with sculpture are only getting more endless, and that was immediately attractive to me.
For the past two years, I've been working primarily with textiles, pulling references from quilting, soft sculptures, and installation. Most recently, I've begun a series of amorphous soft sculptures that are big and bodily, and have to do with the evolving relationship I have with my mother. Each of the forms – made of printed fabrics that remind me of the home in which I was raised – represents a moment in my timeline with her.
The series is interested in "women's work," the labor of care, domestic spaces, and the female body – I approach these concepts through the framework of analyzing how I have taken up space in different locations and times of my life. My goal is to recognize when socially-produced "truths" about gender and the body no longer serve me, and to question where (or from whom) in my life those ideals originated.
The soft sculptures are a way to pick apart my relationship with my mother as it concerns these notions, and hopefully, in the end, stitch it back together. Doing this is my way of trying to better understand my proverbial place in the world, by better understanding the first place I remember calling home.
Given everything that is going on in the world today, do you think the role of artists has changed? How do local, national or international events and issues affect your art?
Although not overtly political, social politics in the United States absolutely inform my work and interests. As a young feminist female Democrat born and raised in the South, I use my art as an avenue to question how I both come from and relate to the environment in which I am making work. Especially with the rulings concerning abortion coming out of Alabama and Georgia in recent weeks, questions of female body autonomy and the historical erasure of female labor are more central to my practice than ever. It seems particularly poignant in this cultural moment to recognize and work to heal generational traumas handed down from mothers and grandmothers.
As far as my own practice is concerned, I think it's my role to be critically compassionate towards the environment in which I live and work. Through that lens, I hope to deepen my connections to my community and be a positive part of shaping it as it evolves.
How or where can people see your work? How can people support your work?
My current work can be seen on my Instagram (@mar_workss). Works from the past two years can be found on my website (www.marleyfoster.com). You can support my work by checking it out online and following along if you like what you see. Using Instagram as a platform for my work is new for me and I'm excited by the opportunities it offers to engage with a wide variety of artists and influences.
Contact Info:
Getting in touch: VoyageHouston is built on recommendations from the community; it's how we uncover hidden gems, so if you know someone who deserves recognition please let us know here.