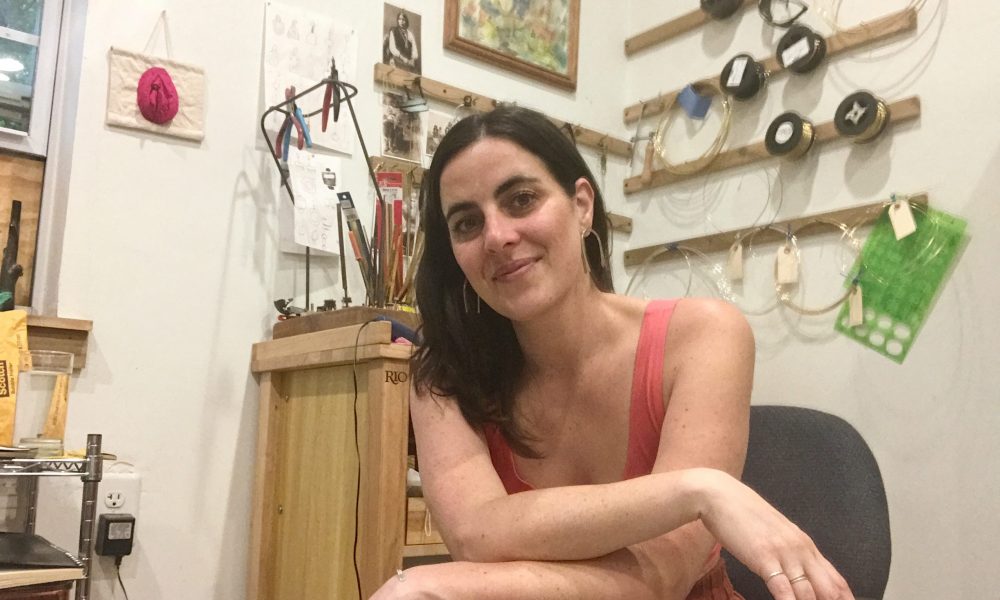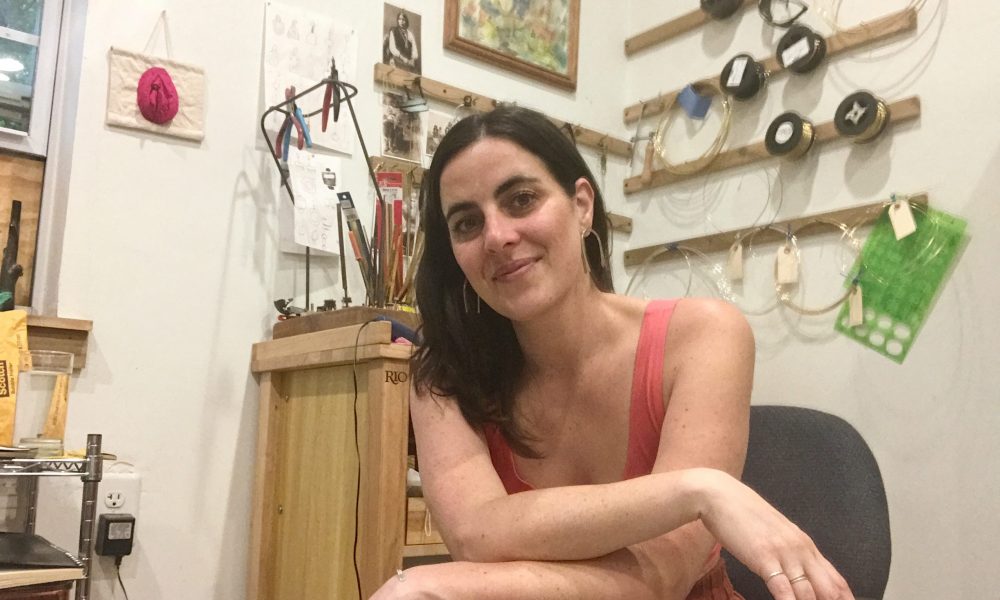 Today we'd like to introduce you to Mckinley Mizar.
Every artist has a unique story. Can you briefly walk us through yours?
I was born in El Paso, TX, and grew up moving all around the southwest as a child. I moved to Austin at age 13 and have called it home since. My interest in art and creating started very early. Using my imagination and making with my hands kept me balanced through many life changes and atmospheres. I was always encouraged to keep at it. After high school, I started taking some art metal classes and I was immediately hooked. Working with fire and manipulating something so dense and strong and turning it into basically whatever I wanted made me feel inspired. I wanted to build and make everything imaginable. I started studying and practicing steel fabrication, welding and blacksmithing. I then studied copper smithing in Santa Clara del Cobre in Michoacan, Mexico. I was lucky to meet some amazing metal workers in that program abroad. They took me under their wings to their shop in Austin and I was able to rent shop space, work with them, and practice. I picked up some very odd jobs here and there, from welding in a car shop (I got fired pretty quickly) to working on the pipelines as a welder's helper, to working as a fine dining server. After some time, I went back to school to finish my degree and started the metal program at Texas State University. I had no idea I would get into jewelry. After learning non ferrous metals and making small sculpture I realized that small sculpture could be Jewelry. I started my business immediately after graduating and am still building and learning everyday.
Please tell us about your art.
I make contemporary, minimal jewelry and abstract art. My jewelry and sculpture are often abstract, organic shapes with unique textures and movement. I hand fabricate everything from sterling silver, brass, 14k gold fill, and copper. I forge and form a lot of the shapes on my anvil, doing some cold connections but mostly solder with my torch.
I love keeping my hands busy, and fabricating is always challenging. There is such a science involved with the metals; a lot of room for many outcomes. It can be tedious and repetitive, but it keeps my mind focused and that brings me a lot of joy. The entire process is such a release of energy and often rewarding.
My abstract paintings are in an array of mediums. Mostly Gouache and ink lately, however I really enjoy oil paint for texture building. Painting is so different from my metal work. I don't plan my paintings and just let my intuition lead me. It's problem solving in a completely different way and the materials are pretty much the complete opposite from metal. I can layer, cover, and build until I get the feeling and aesthetic that I want. It becomes my meditation.
I don't often title my paintings. They come from a feeling I have at the time. I don't want to affect what the viewer sees with a name. I want them to see what they initially feel and observe without any influence.
I hope people take away something that feels good. If it's my jewelry, I hope it makes them feel strong and beautiful. If they chose it to wear, it is their armor now, their story, building their appearance in a way that makes them feel like their best self.
Do you have any advice for other artists? Any lessons you wished you learned earlier?
Stop making excuses to not start making and creating. It's a roller coaster and worth every second of it. Build or keep good credit. 😉 I wish I had invested more time in my education in business and marketing. It's a survival tool for artists.
How or where can people see your work? How can people support your work?
You can see my work on my website at www.mckinleymizar.com,
you can follow me on instagram @mckinleymizar
and I currently have some of my jewelry and limited edition prints for sale at Forth and Nomad in Houston, Tx, as well as some other shops you can find on my website under "stockist".
You can support my work by buying it from me or any other local boutique and, even by just letting me know what you personally think about it. I love hearing from people and I honestly don't know what I would do without the community in Texas and beyond that has supported me thus far.
Contact Info:
Website: www.mckinleymizar.com
Phone: 512-944-0481
Email: macmizar@hotmail.com
Instagram: @mckinleymizar
Facebook: Mckinley Mizar

Image Credit:
Mckinley Mizar