Today we'd like to introduce you to Meghan Lane.
Every artist has a unique story. Can you briefly walk us through yours?
I'm an actor so explaining my journey from when I first started to where I am now can get a bit tedious. So I'll just explain the most pivotal moment for me which was when I stepped on stage for the first time. I was around 11-12 years old, and my elementary school was putting on a show of "Beauty and the Beast." I'm incredibly grateful that the teachers decided putting on a musical would be a strong tool for us students to learn teamwork because I realized, during that process, that acting was a passion I never knew I had.I was always putting on shows for my family in the living room, recording myself singing Britney Spears songs (not well) or acting out a scenario with my brother on our large camcorder but I never considered that performing could be something I could pursue.
I was cast as Cogsworth in "Beauty and the Beast," and it was the first time I was in front of an audience that wasn't my family. The butterflies and adrenaline before stepping on that stage were something I never experienced until then. I vividly remember how people would react to my delivery of a line and thrive off of the laughter of the audience. I stepped off that stage and knew nothing else would ever fulfill me as performing had. So ever since, I've been chasing those butterflies and will never stop.
Please tell us about your art.
A lot of actors wait around for the "right" role to come and challenge them but I don't believe in waiting around for a part that's complex and nuanced. So a team of creatives (that are some of my closest friends) and I decided a few years ago that we were going to make films that not only helped us better our craft but were stories we felt the world needed to see. Our most recent project, Imagine, focuses on a twenty-something-year-old woman as she narrates her daily struggles with body image and self-esteem while journeying towards finding self-acceptance in a superficial world.
I've dealt, as many women have, with body issues my whole life. Looking in the mirror and viewing a body that in my mind was extremely distorted from what it actually was. Only in the past few years have I been focusing on bettering myself mentally and loving who, what & where I am. In a sense, I guess I wrote this short as a therapeutic release to finally accept that what I see on a giant billboard or what photo I scroll by on a silly app IS NOT what I should be concerned, focused or engrossed in. My team and I believe in creating stories that bring a point of view not often seen on the screen, and we do it, happily, with a budget of $0 every time.
My advice to other artists is, don't sit around hoping that some amazing phone call will come and you'll suddenly get the opportunity of a lifetime. No matter what your focus is, directing, acting, writing, painting, etc. collaborate with other creatives, write roles for yourself that challenge you, or invest in a project you strongly believe in. Whatever it is, stay active and never make excuses for yourself.
Given everything that is going on in the world today, do you think the role of artists has changed? 
I don't think the role of an artist has changed. Arts purpose has been and always will be to "hold a mirror up to society" and bring an honest, brutal truth to what is occurring in that time period. However, I do believe that the content being created is slowly changing to represent a more diverse audience and make their stories heard. I've seen more and more casting calls that are asking for an entirely diverse cast, wanting their character of a transgender person to be played by an actual transgender actor, or simply to give more work opportunity to women in the industry and have a 100% female crew. It's not happening at a rapid speed, completely altering the world of Hollywood might take a while, but I'm proud to live in a time period where these narratives are coming to screens and opening up society to struggles they might not have known existed for others.
How or where can people see your work? How can people support your work?
We are currently developing a website and fundraising campaign for Imagine but follow our Facebook page, @imagineshortfilm where you can stay updated on promos, trailers, interviews, and more! The first promo has been released, and we are incredibly proud of it. We'll be posting more on our Youtube which you can find directly through the Facebook link.
Our Instagram handle is @imaginefilm__ where you can explore the behind the scenes footage and relatable content in relation to the film. You can also find direct links to all of our separate accounts and view what we do outside of creating as a team!
All three pages, no matter which you follow, will be posting very soon about our Indiegogo campaign. We plan to submit to many film festivals and will need to raise money for submissions. So keep an eye out for that next step!
Contact Info: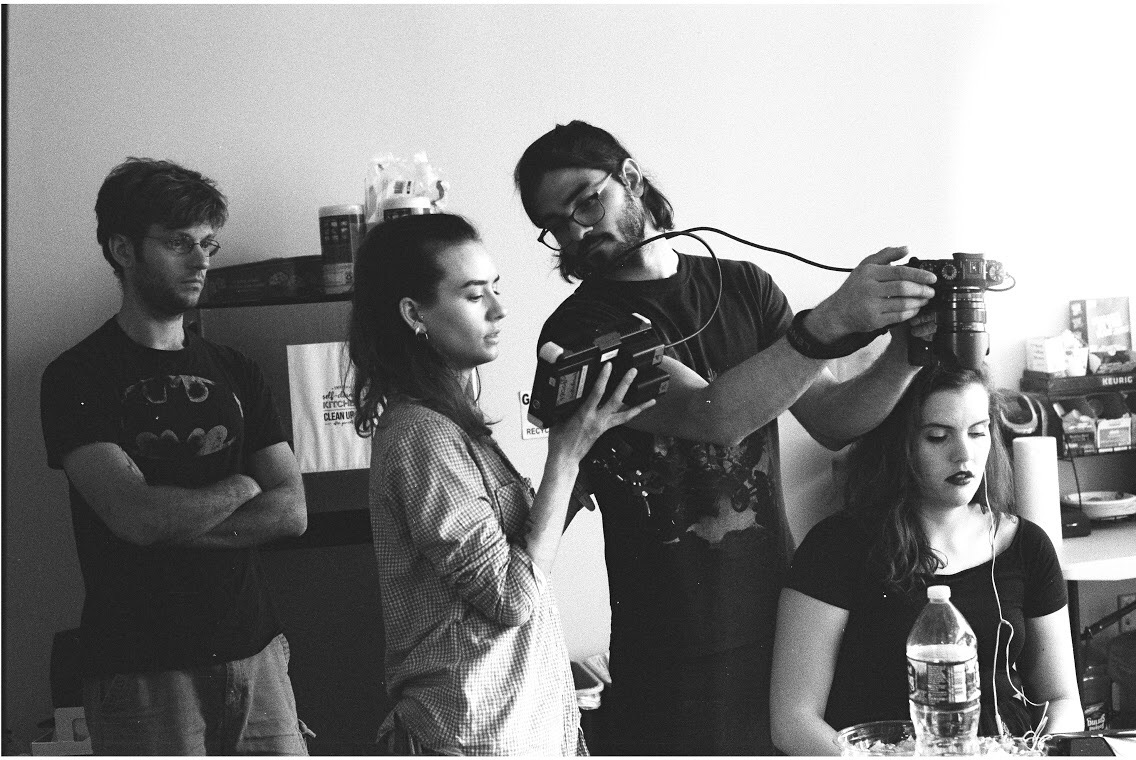 Image Credit:
Headshot and Lifestyle credit: Jessica Osber Photography
Theatre shot: ak47division
Getting in touch: VoyageHouston is built on recommendations from the community; it's how we uncover hidden gems, so if you know someone who deserves recognition please let us know here.