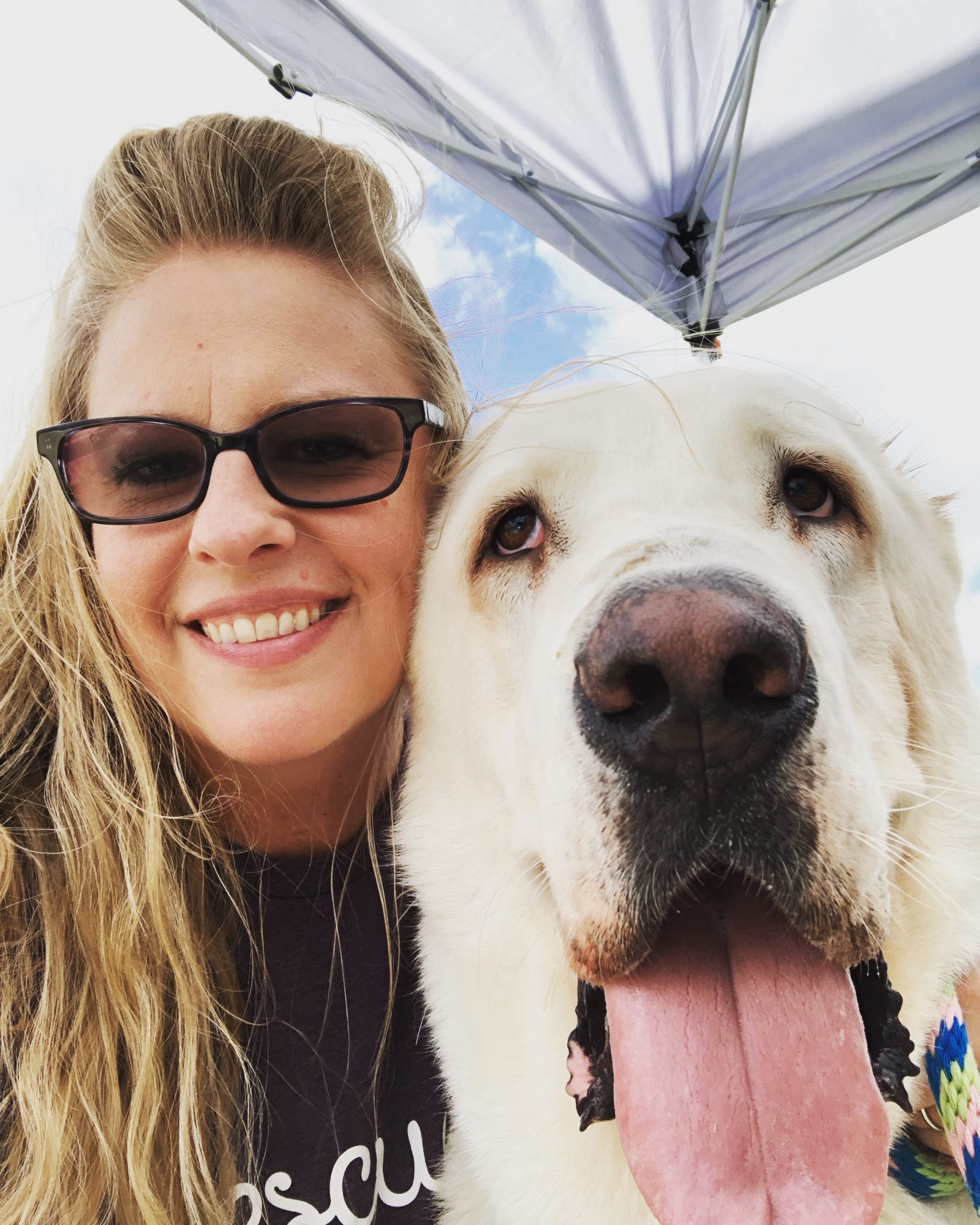 Today we'd like to introduce you to Melissa Houser.
Thanks for sharing your story with us Melissa. So, let's start at the beginning and we can move on from there.
After graduating from Texas A&M in 2001, I began a career in sales. I traveled a large section of Texas every day selling Russ giftware to florists, gift shops, home decor stores, and toy stores. I had no solid sales experience prior to taking the position so I learned on the job. I did well and enjoyed it for a while…but I knew it wasn't what I was meant to be doing.
I did minor volunteer work through my time with Russ and loved it. I started thinking about a career in nonprofit. I worked for a children's museum while in college so I had a small bit of experience. I wanted to do more with my life, make a positive difference in my community. Leave the world a better place.
I started researching continuing education options to get more experience in nonprofit organizations. By some stroke of luck, I ran across the American Humanics website through a random Google search. It was the exact thing I was looking for. I called the program director the next day to set up an appointment to learn more about the program and how I could get started. We hit it off and I enrolled at the University of Houston the next semester to begin.
Because financial aid was necessary for me to go back to school, I quit my job with Russ and went back full-time, picking up substitute teaching jobs to bring in income. I substituted a lot at Lantrip Elementary School since it was right across the street from UH. That led to a steady part-time position as their Reading Development Specialist (I'd been a reading tutor and TAAS test tutor while in college). I scheduled my classes for the afternoons and would teach kids in Kindergarten through 4th grade how to read every morning. It worked out great and I really enjoyed being around the kids. Lantrip was a low-income school and those kids were pretty special. I learned a lot in my time there.
As a part of the American Humanics program, I had to complete a six-month internship at a local nonprofit. Because I was out on my own and didn't have a lot of money, I searched for a paid internship. I found one at Sheltering Arms Senior Services in their Development Department. I knew absolutely nothing about nonprofit fundraising or development but the job description mentioned planning the organization's events and assisting in managing their volunteer program…both things I was very interested in. So I applied. I met with the Vice President of Development and the Director of Development (both also Texas Aggies) and I was hired. I started in June 2004.
In that six months, I learned more than I ever thought I could. I helped put on the Turkey Trot, one of the largest fun runs in the city of Houston; revamped and managed their volunteer program; learned about the grants process and how to write a grant; met with Board members to begin building my network; and worked harder than I ever had before. I loved SASS and loved my role there. I fought hard for a full-time position once my internship was over but they didn't have the budget to hire me….so I started applying elsewhere in December 2004.
I was hired in January 2005 by the Awty International School as the Development Coordinator. Awty is a private school in Houston, very prestigious. Wonderful people. I was in charge of the annual campaign and was the official liaison between the school and groups like the Booster Club, Parent Club, and the Alumni Group. I had a wonderful boss who made it a point to mentor me and teach me all she could. I owe a lot to her for setting me up for success and helping me through times when I made mistakes. She moved on to bigger and better things a few months after I got there and was replaced by someone who I did not get along with. Long story short, I was miserable. Luckily, I got a call from the president of Sheltering Arms in September telling me that a position in the Development department had opened up and they wanted me to apply if I was interested. He remembered me from my internship days and knew I could do the job. I immediately set up an interview.
I was rehired at Sheltering Arms as the Director of Development in October 2005. I was thrilled to be back, doing all the things I loved. I wholeheartedly supported the SASS mission and the work they did. I went to work everyday and was happy. I ran the Development Department and was responsible for all fundraising, special events, grants, annual campaign, etc. Pretty much everything where money was coming in the door outside of government grants. I was also in charge of volunteers for a while, giving tours of the facility and the Day Center, and Board relations. It was a lot of work and I put in long hours. But it didn't bother me because I felt like I was doing good things for senior citizens and I was proud of the work we were accomplishing.
In late 2009 a new VP of Development and Marketing was hired and our personalities didn't mesh. What once brought me joy started making me ill. I began actively looking for a new position that December. Nothing I found spoke to me and I started kicking around the idea of going into business for myself. But it was a scary thought. I had a wonderful support system of people who believed in me and pushed me to go out and give it a try. So in February 2010, I put in my notice at SASS and in March 2010 began Positive Force Consulting. It's been a whirlwind since then…hard to believe almost ten years. I've built a business I am absolutely proud of. I've worked my behind off. Blood, sweat, and tears doesn't even begin to cover it. But I wouldn't change anything. I am in a really good place and am fortunate to work with an amazing group of clients and organizations. I still feel like I am bettering the community, just not so much on the "front lines" anymore. It's perfect.
We're always bombarded by how great it is to pursue your passion, etc – but we've spoken with enough people to know that it's not always easy. Overall, would you say things have been easy for you?
Definitely not. I was very trusting and naive in the beginning. I have three former clients who owe me money. I trusted them to pay me. Even with contracts in place it's hard to collect unless you want to go to civil court and spend more money to get paid. It's not worth it in some cases.
Over the years, I've learned to stand up for myself more and demand what I know is fair. I also make sure I get deposits. Luckily my clients now are awesome and take care of their responsibilities. The last time I was stiffed on an invoice was 2014.
Another challenge I'm always facing is lack of time. There is just one of me and the demands are huge. Work demands, personal life (I'm a mom of two), volunteer responsibilities, etc. My days keep getting shorter and shorter and my to-do list keeps growing. I wish I could clone myself!
In the beginning, there was also a time where I needed to prove myself to myself. Could I put on this giant fun run? Could I manage this golf tournament by myself? Will my clients rehire me next year? Getting over the self-doubt was a struggle.
We'd love to hear more about your business.
My business has morphed over the years to meet the demand of my clients. I started out as an event producer…planning and organizing nonprofit fundraising events like fun runs, galas, golf tournaments, etc. But as time went on, I realized my clients needed more. So I added services like website design, graphic design, social media marketing, and other marketing services to my offering. I pride myself on being a "one-stop shop" for organizations. I can put on your event, design the collateral for it, build a website to promote it, etc.
While I specialize in nonprofits, I have branched out to take on a few for-profit clients. This keeps things interesting and helps me expand my knowledge base. Marketing is marketing…but changing the focus of the message is fun for me.
I think I am known for my ability to get the project done. I know what it's like to work for a nonprofit and be in my clients' shoes. I know how they think, what's important to them, what they are trying to accomplish. I get it. I have a "can do" attitude and troubleshooting and out of the box thinking are my specialty.
As for what sets me apart, I think it's my personality. I like to have fun, but no one will work harder than me to see that a project or event is a success. I go over and above what is expected to produce successful results.
I'm most proud of the fact a lot of the clients who started with me all those years ago are still with me today. I think that says a lot. They also actively refer me to other organizations. I've never had to really market myself to get new business. It comes to me via referral. I feel that speaks volumes and it's something I'm very proud of.
What were you like growing up?
Incredibly driven. I started working a "real job" as soon as I could because I wanted my own money to spend and didn't want to have to depend on anyone else for it. I loved organizing things. I loved to read (don't have time for that now).
I loved to have fun and be a part of the crowd but also craved my space. I was as content hanging out watching tv by myself as being surrounded by friends.
I loved to go dancing though. You'd find me in some tiny Texas dance hall on Friday or Saturday nights two-stepping as much as I could. I still love to dance. I wanted to be an Aggie Wrangler when I was in college but it didn't fit with my schedule.
I grew up in the country so I did country girl stuff. We had cattle until I moved away. Horses for a little while. My dad is a farmer and my mom is a teacher. I played outside and went on adventures. I didn't have any neighbors and no friends came to visit because we lived so far outside of town. So my two sisters and I would make up games to play. I was always the leader. I liked being in charge.
I've always had a love of animals…I volunteer for an animal shelter now and have served on the Board of Directors since 2013. I have three dogs, two have been adopted from the shelter.
Contact Info:
Suggest a story: VoyageHouston is built on recommendations from the community; it's how we uncover hidden gems, so if you or someone you know deserves recognition please let us know here.