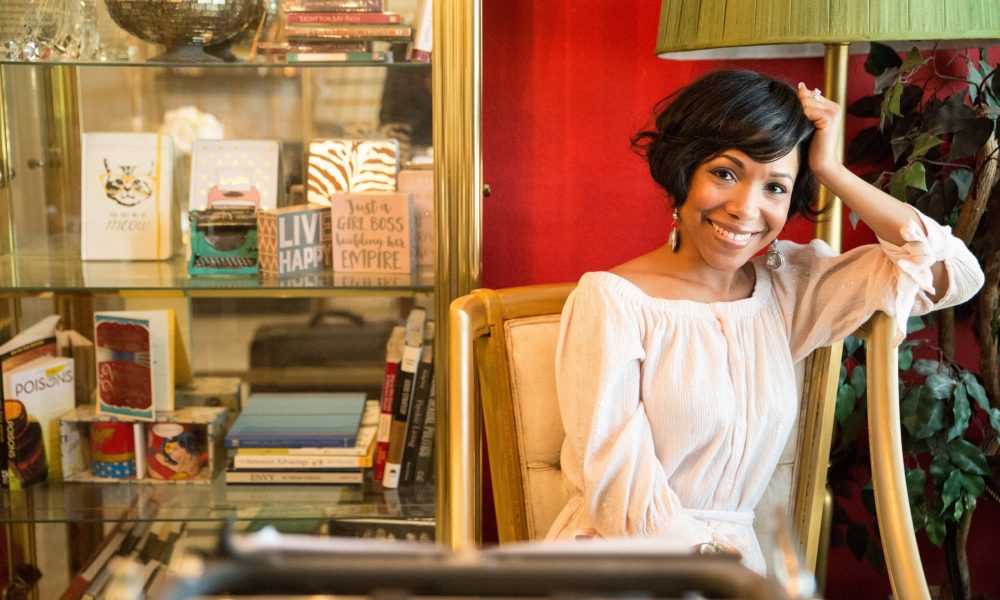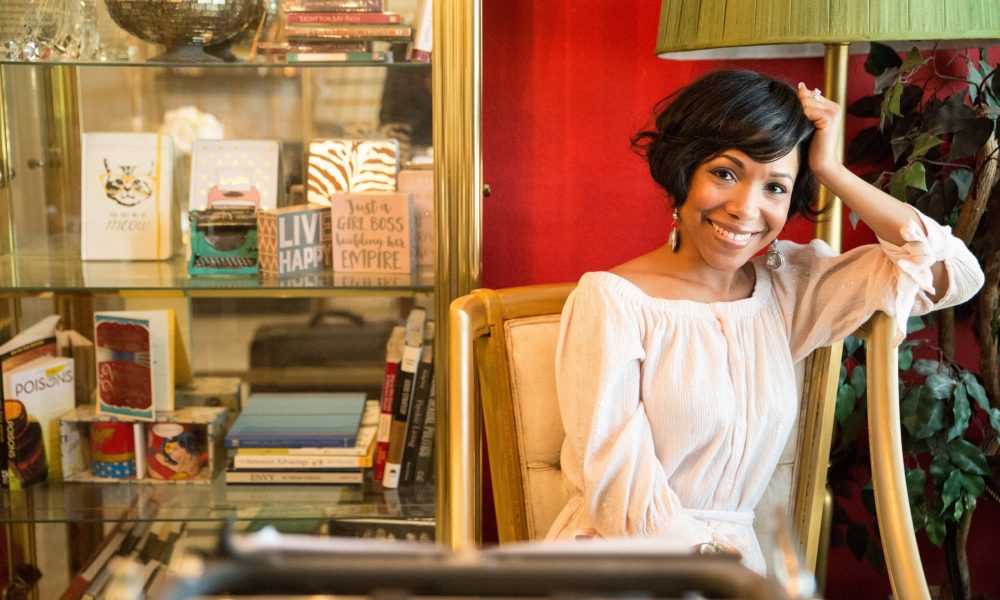 Today we'd like to introduce you to Micole Williams.
Micole, let's start with your story. We'd love to hear how you got started and how the journey has been so far.
From Sunnyside, Houston to Missouri City, to now, Fresno, Texas, I can literally say that I have followed my dreams, here in the very place that I have grown up and continue to evolve. The "bloom where you are planted" theory, so to speak, is my life's motto.
Building a brand new company, Eclectically You Experience was inspired by past creative experiences behind the scenes as well as in front of them. I am a Jackie of many trades and as a Creative Director, I pull from three places: I am a teacher by profession, a writer by heart and an optimist by nature. With my company, I don't just plan events but help aide our clients on a journey to their signature experience.
I am always open to travel and have favorite places away from home, but I really know the heart of my story in Houston.
The more I travel outside of Texas, I have learned, home is where the heart is. I have been told to move so many times in order to pursue my creative dreams, but I have peace staying planted, navigating, (though not so peaceful congested traffic) to find the eclectic places, people and pieces to complete this puzzle we call event planning.
We're always bombarded by how great it is to pursue your passion, etc – but we've spoken with enough people to know that it's not always easy. Overall, would you say things have been easy for you?
I have lived my life making sure to not be a statistic – and if so, one of success. When you have big dreams, you are bound to have limited financial resources and I come from very humble beginnings. As a young adult, my grandmother left East, Texas for Houston – something more. After having to work as a maid, (with a degree) she eventually was able to start her teaching career. She married and was widowed early in life and helped my mom, a young mother, rear me.
Also, a retired teacher, my mom after divorce from my dad, raised my sister and I as a single mother making an honest living, but one full of struggle, especially when my grandmother was diagnosed with an illness that held us all hostage for about ten years -Dementia. These two women worked hard with little to no support, both battled depression and worked harder trying to be good people and make a living for their family despite the lack of. There was not a lot of extra money growing up for a lavish living or even thriving outside of traditional standards – just enough to get by and enjoy simple things, and we did enjoy the things that really matter – like family.
So I have a knack for working hard, bargain shopping, stretching a dollar, making the most of not so happy times, and making things look really nice even on a tight budget.
But I wanted more than what my mom and grandmother had. I had ideas bigger than I had the family know-how. Even outside the family didn't know how to support my ideas. It made people nervous a bit. My ambition is hard to ignore. But I had my mom and grandmother's love, maybe not understanding, and I was grateful and determined.
It was a lonely road creating – I was on my own trying to find my way as a creative person, often times feeling misunderstood, but driven. I had to understand that the journey was mine. I managed to find tribes and communities in writing, journalism, activism, filmmaking, artists in the city that helped keep me moving forward with pursuits and through trial and error, doing my homework and interviewing so many folks I admire, I am living the life I imagined doing all the things I dreamed.
Building a business while working a full-time teaching job is a balancing act, but one I am grateful for. After bringing many passion projects to life and making a career out of creativity, I have encountered loss in finances, relationships, troubles with health due to stress (more so as a teacher) to name a few. Losing my grandmother to a long struggle with Alzheimers /Dementia really hit my mother and I hard. But I am determined to make them proud by helping others know that they can make something of themselves in spite of what society says.
There is an opportunity to grow and have something my mother and grandmother did not. With each generation, I believe you should go further and I am trying to do that with the desires that God has placed in my heart to carry out.
Being a single woman the majority of my life, I face many challenges while handling a lot of responsibility day in and day out: I choose to always see the light at the end of the tunnel with my faith in God, with great role models in my mother and grandmother. I know what I am made of and no matter how big the challenge is, I will soar. My faith has gotten me through a lot of different struggles that come with the territory of each industry, my race, my gender, my size, you name it.
I am going into my 11th year as an educator- one of the hardest jobs out there if you are trying to do it right. I am also in year two of building an event/print business from the ground up. Aside from that, I write fiction as an escape and tackle society and personal issues through this discipline I consider my first love. It has been a mind game to master. So no it has not been smooth, and struggle free, but it has been worth it.
We'd love to hear more about your business.
I live in the yellow. There is a bright side to everything. It was my grandmother's favorite color and it has become one of mine. I adopted yellow as my company color because it is the energy behind a message. And as I build, I remember, how I have seen the women in my family be given lemons throughout and instead of being sour about life; we know how to make the best lemonade.
I love working with those who have a vision for their event and I love helping those who feel they don't have one, find one. Being a storyteller at heart, my event/print company is all about celebrating the individual story in us all. We all have a story to share and I have a "life is a production" kind of way of living. No matter how big or small, I feel a celebration is necessary and our company helps the client efficiently navigate the process because putting an occasion together has many moving parts. They can choose full service or more of an a la carte type of route for their event and print needs.
Working with various budgets, where I come in, I oversee the scope of the project, and I am all about creating a clear-cut, upfront plan to get it done in a fashion that fits their style. If they need help with finding outside sources, I give options for their venues and vendors, and then the most fun part comes in – help the client not just put together an event, but instead design a signature experience. I want them to put their style stamp on it. I want guests to leave saying, that is so them (whoever my client is). This happened to me after every event I had put on for my own indie projects in publishing, film, education, and ceremonies I had the honor of coordinating prior to starting my company.
So in three steps, we define, plan and design a special occasion that is a reflection of the essence of our client. Every detail helps to tell a well-rounded story for them. In my mom's retirement, she has a role in the company and has been so supportive! And she is awesome where I fall short. She says she's my assistant so proudly and it is always funny. But she is a very valuable part of the company. We thought about working together years ago and this timing is right and I am always grateful when she is there.
Currently, I am on the "Lit for Life" Book Tour with both of my fiction books. I am most proud of how much growth comes from some of the key experiences open to the public – we have two: a monthly book club, BRING YOUR OWN BOOK CLUB FOR BUSYBODIES and an Annual Vision Board Night. Both have gotten such heartfelt reviews and great connections have been made just off of expressing matters of the heart and mind. It is great to see proof of focusing on goals in a setting with others helps accomplish them!
What were you like growing up?
All over the place. My mind was always running wild. I was always creating something out of nothing, whether it be a story, a magazine, a song, clothing line sketches, jewelry, a show, a make-believe scenario in my room that was transformed into a boutique one day, a classroom the next, etc – Hey, I was an only child for 15 years… I was NEVER bored. And never have I been a day in my life…
I played with friends. I read a lot. I talked on the phone. I watched a lot of TVs and I watched my mother and grandmother work really hard and although they kept a lot of stresses and strains from me, I could tell, being a grown-up was not easy. I used my creativity as a coping mechanism for dealing with the world outside of myself I couldn't seem to control. It was an escape, a form of expression and later I realized through my growing faith, a way to connect with a higher power.
Contact Info:

Image Credit:
Anna Egbu and Cedric Maddox
Getting in touch: VoyageHouston is built on recommendations from the community; it's how we uncover hidden gems, so if you know someone who deserves recognition please let us know here.