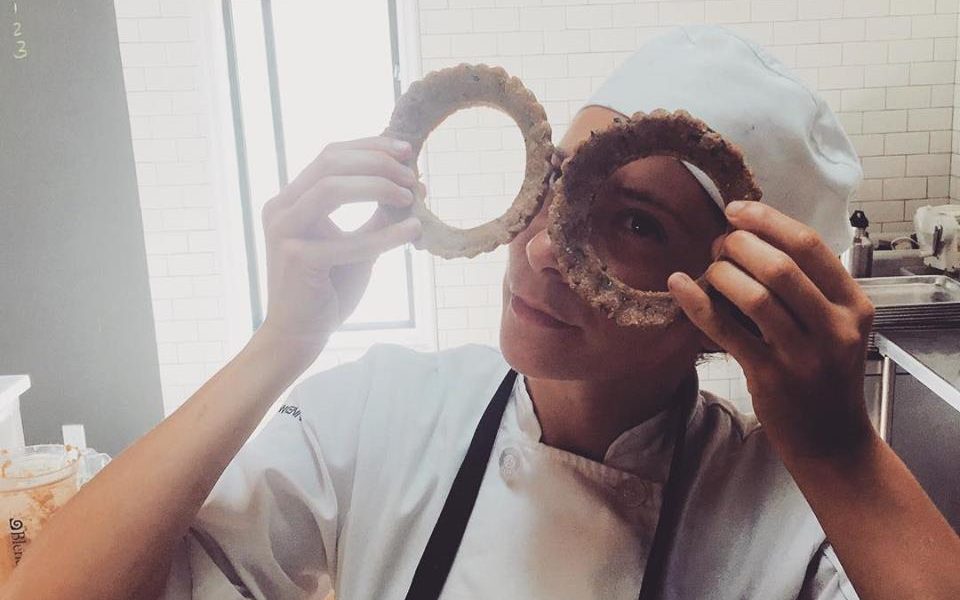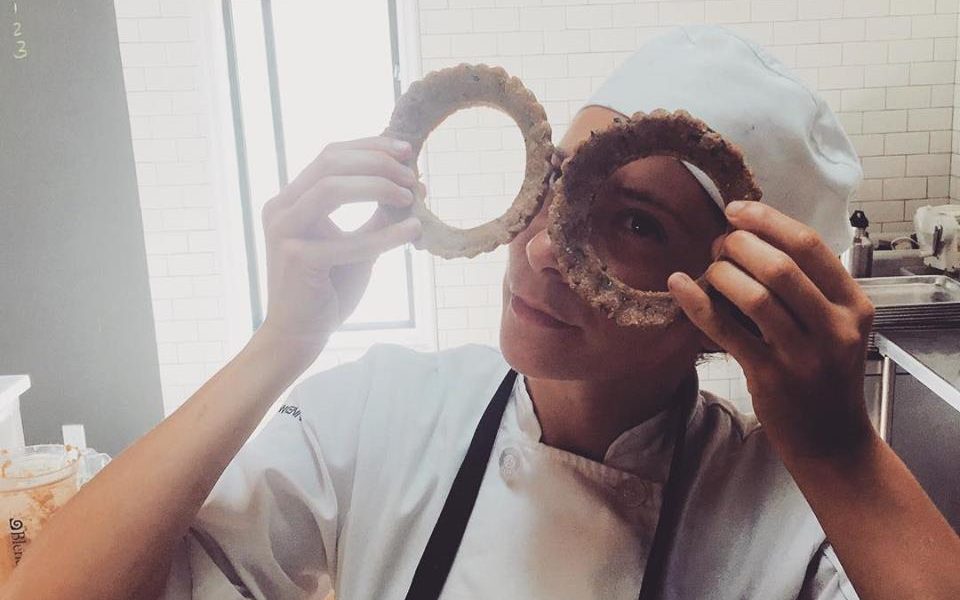 Today we'd like to introduce you to Nikki Castagneto.
Every artist has a unique story. Can you briefly walk us through yours?
My journey really began as a highly stressed and overworked New Yorker originally pursuing a career in fashion. After years of overworking my body and mind, I decided to 'feed' my soul with the world of food.
I grew up in an Italian family that believes that dinner is not just a time to nourish one's body but a time to reconnect with family and friends. To this day we still all gather in the kitchen creating and inspiring each other collaborating communally and sharing what we have united to create. And despite our differences, we all seem at peace when eating and celebrating a meal together.
Moving from NYC to Austin for a restaurant consulting position, I soon meet my soulmate (aka fiancé) whom I believe shed some light on the choices I make with my fork and the responsibility I have to be an influencer in the kitchen. I have always been a believer in quality while understanding the story behind the ingredients and the faraway lands they came from before the grocery store & chopping board created a bigger mission on my cooking career.
Attending the Matthew Kenney Culinary School in Los Angeles opened my eyes to the versatility of plants and the potential that plant-based living offers. I started focusing on being a solid plant-based cook simply because I wanted people to experience the incredible versatility and explosive flavors one can taste from this earth's flora.
Eventually I arrived at what I believe is my purpose for today. Adults are fun to cook for but children don't just consume, they experience and create memories that they will reflect on and develop into their adult years and beyond. Once I created the mission I was fortunate enough to meet my partner and incredibly talented illustrator, Jess Engle. This was exciting and this became the path to contribute to a better future and a healthier tomorrow
Please tell us about your art.
Children are the quality of our future and we have all the resources we need to assist them in making decisions regarding their health that are positive ultimately giving them a better opportunity for a healthy, active, and fulfilled life.
Green Ninja Cooks is a children's 'play with food' zine, online recipes & events that will allow children to learn about the super powers, yummy taste, and the truth that a grocery store is not the birthplace of plants. Through games, fun facts, and assembling fruits and vegetables in a safe, delicious, and nutritious manner we hope to build a community of Green Ninja Cooks.
Green Ninja Cooks will empower children to learn in their own way while making their own choices and help them focus on a self-discovery method rather than strictly rote memorization. It helps encourage creativity, skills, responsibility, and promotes a positive perspective on fresh, unadulterated, unprocessed fruits and vegetables.
Do you have any advice for other artists? Any lessons you wished you learned earlier?
Coming from NYC, I viewed success through the recognition of others and acceptance by my peers and the industry. Of course, it's about growth and building a product that is financially profitable. But this perspective of success has personally never felt sustainable nor delivered happiness. The purpose and mission can become secondary to all its newer, more shiny motivational triggers.
Reminiscing on my childhood, everything was an adventure. I rarely worried about the outcome rather hyper focusing on how hard I was trying or how I could do it differently if not successful. My challenges were small like my 20 loaves of banana bread that I was determined at the age of twelve to master without a recipe. It was almost fun failing because it meant I could try again and new discoveries lay with each attempt.
In the adult world there are more risks to our failures but there can also be great rewards if we allow our failures to play on the same field as our successes. A child's perspective is what I think is essential in success. The willingness to risk failure and the value that playing is learning was in my soul. Doing something totally new with audacity and the willingness to get up and try again even harder was my passion. To me, winning was the last reason for participating or creating. Play… Learn… Share; these are the tools that will bring overall success in a deeper more fulfilling manner. Children do this so why as adults do we abandon this?
How or where can people see your work? How can people support your work?
Green Ninja Cooks can be found online www.greenninjacooks.com as well as on Instagram @greenninjacooks. We encourage our followers to share photos and videos of your tots foraging, eating plants, gardening etc. Just tag us in the image @greenninjacooks and we may just ask to share with our community. In addition, please come and support our community events. Soon to come live Facebook session on fun recipes you and your tots can do together. If we are not currently in your area feel free to request us at your next event, camp etc. And support your local farmer, ever little bit counts.
Special Deal for all our Green Ninja Cooks families! Farm House Delivery offers a huge variety of local and organic products, CSA boxes and meal kits for all your plant powered needs. Use Code: GREENNINJA in the promo section of checkout and they will waive the $20 lifetime membership fee. Let's support our local farmers, 'know your farmer!'
Contact Info:
Address: greenninjacooks@gmail.com,
For Free Live Recipe Demos (Coming Soon) https://www.facebook.com/greenNinjaCooks/
@greenninjacooks
Website: www.greenninjacooks.com
Phone: 917-622-9704
Email: greenninjacooks@gmail.com
Instagram: @greenninjacooks
Twitter: @greenninjacooks

Image Credit:
GreenNinjacooks
Getting in touch: VoyageHouston is built on recommendations from the community; it's how we uncover hidden gems, so if you know someone who deserves recognition please let us know here.