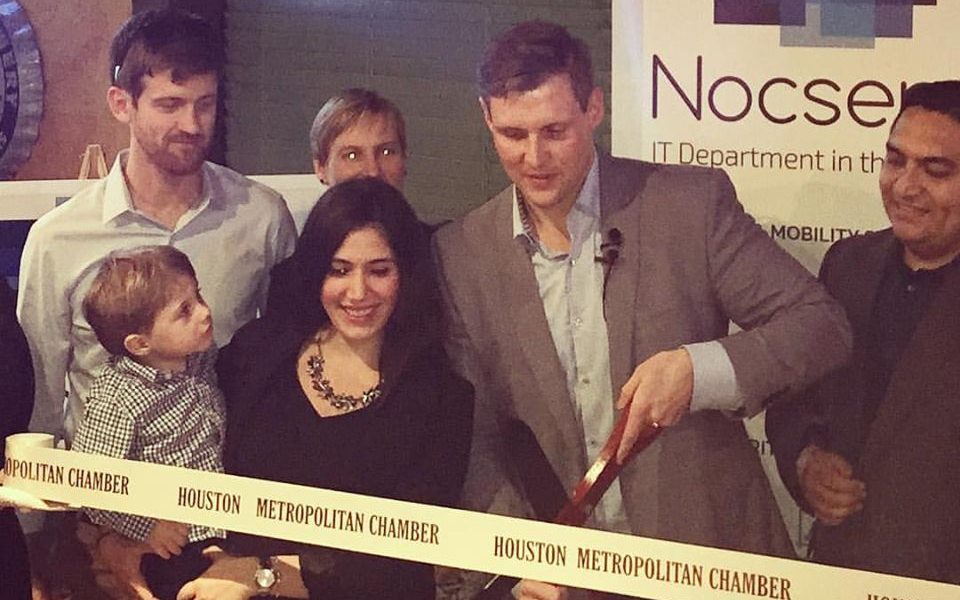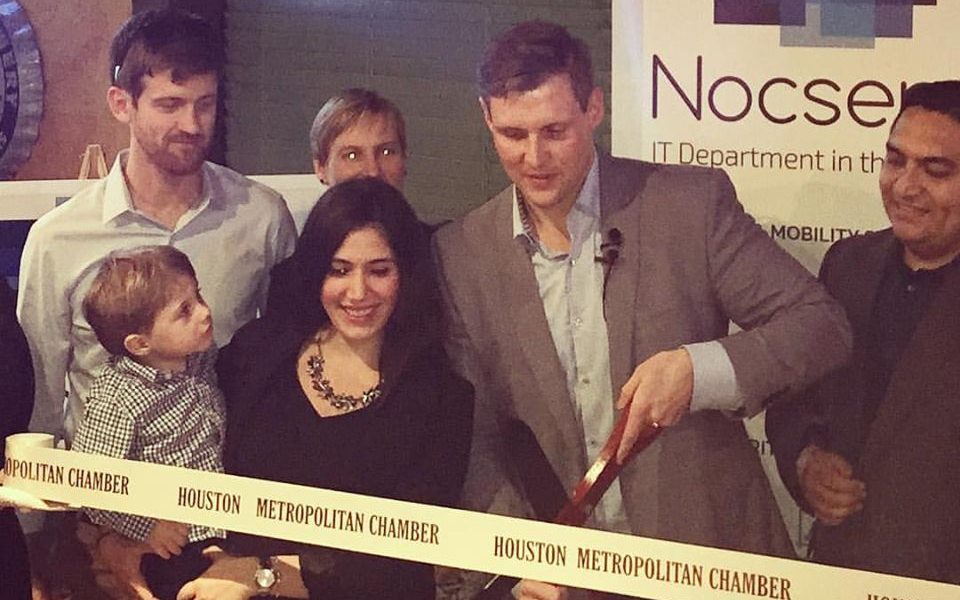 Today we'd like to introduce you to Brian Gendron.
Brian, please share your story with us. How did you get to where you are today?
I'd say my whole life I had always been on the sideline of entrepreneurship. My dad was a mechanical engineer by trade but always had a side hustle going on. In the beginning this was pursuing his MBA, later this morphed into buying unlivable homes on the cheap and restoring. Of course we lived in the unlivable homes until he was able to rent or flip them when the all the sawdust had cleared and the home was good enough to live in. When I was in high school my dad was able to obtain a US patent on a simple but necessary product for do-it-yourselfer gravel driveways owners across rural America. The product was the Driveway Groover and he turned to me to develop his first website. The design of the website yielded me a small but affirming scholarship for marketing awarded by some local business owners. Shortly thereafter I went off to college at the University of New Hampshire (UNH) where I went on to study Marketing.
In school I learned the 4 P's of marketing, information about impressions, reach, and other marketing science that I would soon learn to apply to Google Adwords; a new tool at the time that helped connect marketers to searchers based on their keywords. I watched as my dad experimented with different words to sell his specialized product all across rural America. It was through this experience I learned the very valuable lessons about how to market in the digital era.
After graduating from the UNH, I took a job with a Fortune 1000 Information Technology Vendor PC Connection (PCCC.) This was a company that used to deliver catalogs to my grandfather who was a computer enthusiast and somewhat of a technologist in his retirement years. My grandfather was very influential; he was the one that told me about the world-wide web before it came out and told me it would change how the global economy works. Additionally, he told me about his GPS devices and how one day everyone would have one at all times which would eventually take the shape of our smart phones. I didn't comprehend these things as a child but would later prove out to be very true prophesies. My grandfather always taught me to not take technology at face value but rather to imagine how they could change the world. His influence was ultimately what drew me to the tech field.

Working for PC Connection was great because they trained me on IT and sales in a yearlong training program of which I was the only one of eight to graduate. PC Connection also taught me some early lessons about myself: 1) I did not enjoy working for a large company 2) I was not cut out to sit in a cubicle all day. In 2008 after the mortgage crisis, I recognized it was time for a change, it was time to take a risk. Alayna, my then girlfriend and now wife, was going to continue her education to be a chiropractor and found a school she liked in Pasadena, TX called Texas Chiropractic College. I thought it was a great time for me to make the change and moved to Texas with her to land a job with a small IT systems integrator. I would spend the next eight years at that company moving up from an inside sales person, to outside sales, to management, and eventually the general manager of their managed services division. During this time, I helped support Alayna through school and upon her graduation was her biggest supporter in starting her own Chiropractic clinic. In 2012 she did just that by opening Healthpro Chiropractic and Acupuncture when I helped her and her partner with a business plan and marketing advice plus of course much needed emotional support. A year later she opened another location, and I was trying to encourage her to open more to which she resisted. It was about that time I recognized I would need to get off the sidelines of entrepreneurship and onto the field myself.
In the summer of 2016, I was feeling pretty burnt out on my current job. We were struggling due to the crippled Houston economy in the oil slump and I had hit a ceiling in advancement. I decided that summer to take up an offer one of our suppliers to go to an all-expenses paid conference in San Francisco without investigating what the conference was about as I just needed a break from Houston. When I got there, to my surprise, I found out the conference was exclusively about marketing. Over the next three days I was reminded of everything I learned in school and how passionate I was about marketing. On July 17th I met the guy that would change my life. Gary Vaynerchuk was the keynote at the conference and he told the audience point blank to start your own media company. It felt like he was talking directly to me. When I got back to the hotel I immediately began working up a business plan for a media company. Although that initial business plan is still on the shelf, I will be picking that back up again soon. Over the next month I thought long and hard about the type of business I would open while reading all Gary's books and watching all his videos. One thing was for sure, I was going to start my own business.

Having spent the last year building out the Managed Services practice for my job at the time, a managed services company seemed like an obvious choice. All though it was a highly saturated and competitive market, I felt I had a few things going for me: One, I felt like I had an advantage with my marketing background that I could get the brand recognized in the Houston market quickly by using some inexpensive but innovative techniques. Two, I had recently began experimenting with business networking in Houston outside of the tech community and found not a lot of my industry peers were doing so. Three, I had over ten years of technical selling skills that my competition lacked. It seemed most of my competitors were owned and operated by former computer engineers that were terrific technically but not as strong in communicating technical solutions to business decision makers. Four, I had a scaled-down version of enterprise architecture that seemed to appeal to prospective clients when at my previous company that I could easily use as a part of our process in working with new clients. I would term this "Business Architecture" where we meet with our clients quarterly to discuss business strategy, not technology. I then just needed a name, which I came up with fairly quickly by combining Network Operation Center (NOC) with Service to form Nocserv. It was available on all the social media platforms, and more importantly I was able to get the .com domain as well as fence out all similar domains.
In August 2016, I submitted online for an LLC in the state of Texas, and a day later I was officially a company. From there I had a list of potential partners to join me on this venture. The one at the top of my list had agreed and he and I we were off and running. About a month later he had some life issues get in the way and had to pull out. Then I had another partner introduced to me by a mutual friend that I worked with over the next few months that seemed to be a good fit. Unfortunately, he decided a week before our official launch that he would prefer to continue his own consulting business he had built over the years on his own. On January 4th, 2017 I officially opened my doors without a partner but instead with a part-time intern, a handful of trusted contractors with various IT skillsets, and a couple of customers I had picked up around the holidays pre-launch. I opened my office in Greenway Plaza and began selling Nocserv fulltime.
The first two month was very challenging but we were able to bring in revenue, though everything was going back into the business. I realized quickly that I needed fulltime help and brought on my first employee in March. Together we worked very hard to figure out our niche and unique value proposition in this heavily saturated market. Ultimately we landed on focusing on companies in the $5M-$20M Annual revenue space that have no internal IT staff, part time IT staff, or at most one full time IT person over his or her head where we can take on the whole IT function as a service or augment their existing IT person. We continued from there to narrow our focus to what we call "high ticket" service industries such as law firms, medical practices, and accounting firms and narrowed our product specialization to cloud and cyber security.
Our aim is to master the Houston market as the best IT managed services provider before we consider moving into other markets. Our longer vision includes potentially developing our own software solutions that addresses the needs of our clients and bringing that solution to a broader market. Another strategy is partnering with emerging software companies and proving level 1 and level 2 support for their products as a service. At some point, I am looking to grow into a broader scope business consulting firm where Nocserv will be a division or product, I can dust off my media company and offer marketing services, as well as other possible business services.
From the beginning I made the commitment that we would be very active in the community including 5% of our time in community service, 10% of net income going to non-profits, and taking ownership of our responsibility to the environment. To live this out and lead by example I was elected to the board of Playworks Texas and I am very active with that NPO. I have also joined the Young Professionals Lifetime supporter of Casa De Esperanza, I participate in events for JDRF, and volunteer with Saint Basil Coffee Ministry.
In addition to all this, I am helping Alayna launch her line of baby and mom products in June that she will sell at her clinic and eventually online which includes an all-natural mom's bath salt and an all-natural baby diaper cream. Alayna and I share a five-year vision to own and operate a new-build mixed use building that includes her chiropractic clinic, the Nocserv office, and other commercial tenants. We envision retail & restaurant space on the ground level, and residential on the top floors including our home.
Great, so let's dig a little deeper into the story – has it been an easy path overall and if not, what were the challenges you've had to overcome?
There have been many challenges along the way. Having lost my partner a week before launch, might have been the toughest. There was so many things that needed to get done especially in the beginning and it felt overwhelming to take that on alone. My initial plan was to take on business development, sales, and marketing as my core focus working in the business and working on the business being the face of the company and leading the strategy, vision, and culture. My ideal partner was going to lead our product design, operations, and Human resources. Having all that on my plate suddenly put me into a shock and really took me about 2 months to recover from when I made the decision I needed help.
Another challenge is working with small businesses. I spent my previous eight years working with mostly enterprise. Some of the largest companies in the world in oil and gas and healthcare. I forgot how tight to the wallet small business can be and needed to change my selling style to fit the extremely cost sensitive customer.
The IT services industry is very saturated. There is low barrier to entry so there is a lot of competition. I believe there is something like 350 businesses in the Houston provide IT consulting as a managed service. Getting Nocserv above all the noise and finding our niche and position has been a huge challenge. Especially for a new brand. Balancing family with business is also a challenge. With Alayna and I both business owners, and no family in Texas it has been extremely challenging for us. I have heard many stories from business owners about regretting not spending more time with their children when launching their business and even though it may cost me some business, I do not want to have the same regrets with my son and family later in life.
Alright – so let's talk business. Tell us about Nocserv – what should we know?
Nocserv is an IT consulting firm that strategically partners with small and medium sized businesses to be their trusted advisor for anything IT. Our core service offering is a monthly flat fee where we provide help desk, tech support, remote systems management that includes security, data backup, asset lifecycle management, software license management, remote and onsite technical support. We effectively become the outsourced IT function for clients that subscribe to that service. This is often a much more affordable and scalable solution because the cost to hire a full time IT staff includes salary and plus overhead like benefits and taxes. That limited staff would be responsible to always be available and be required to have so many skillsets to support the business that it becomes an obvious choice to outsource our deep bench of certified engineers that have service level agreements for response times, with all the required skillsets at a fraction of the cost of a full-time employee.
As IT consultants, we help clients with disaster recovery and business continuity planning, transitioning to the cloud, cybersecurity solutions, we call Managed Defense and Response (MDR) and application integrations. Where we are most excited to help our clients is where we can advise them technology that will allow them to gain a competitive advantage and become disruptive in their industry. We do this by bringing together products from our strategic partners that includes Microsoft, Dell, Cisco, and Hewlett Packard parlayed with our project management and services delivery to architect and implement business technology solutions.
What makes us different is that we care as much about the success of our clients' business as they do. We see it that when they are successful, we are successful. We aim to get a spot at their strategic table taking all of our experience in working with enterprise clients under the enterprise architecture approach and service delivery models and bring that to the small and medium business space with our "business architecture" approach. Specifically, this is carried out by understanding and documenting our client's processes, people, and short-term/long-term business strategy and ensuring that our technology support model best serves their entire operation. Not only do we do that when we first onboard a client, but we ensure we keep their business operations in alignment with their underlying IT systems by meeting with them quarterly and tracking any changes in their business.
At this point our biggest achievement is launching the company since we are still so young. I often look around our office at all our branding, our collateral, at our network operation center and appreciate that that all started with my idea less than a year ago.
Is there a characteristic or quality that you feel is essential to success?
Having the gumption to stick with this business through the challenges of being in the startup phase. Being able to quickly brush off the losses and consider them each unique opportunities to learn and grow. Being able to convert the wins to processes that can be repeated and scaled. Leveraging my marketing background to be a scientist, testing out each and every idea and monitoring the response of the market. Continuously making tweaks and changes to our strategy and thinking outside the box to creatively get ourselves attention in the market. Having no fear to put myself out there in thought leadership whether it is in speaking engagements, on video over social media, publishing articles on Linkedin. Having a little of both left and right brain. Being able to design and create marketing materials but also being able to forecast the sales numbers and close my out my own accounting books at the end of the quarter. Not being too proud to be coached and continue to learn from peers and working with a business coach that will help me grow as leader, and outsource where I am weak, and double down on my strengths. Continuing to learn the power of delegation and how and when to do so.
Contact Info:
Address: 12 Greenway Plz #1100
Houston, TX 77046
Website: www.nocserv.com
Phone: 713-524-1800
Email: info@nocserv.com
Getting in touch: VoyageHouston is built on recommendations from the community; it's how we uncover hidden gems, so if you know someone who deserves recognition please let us know here.