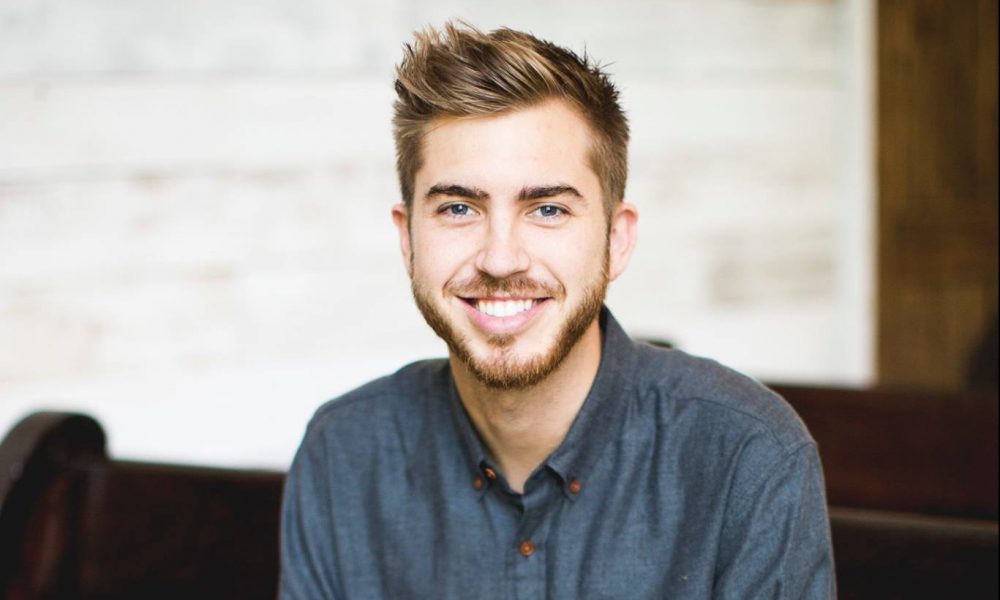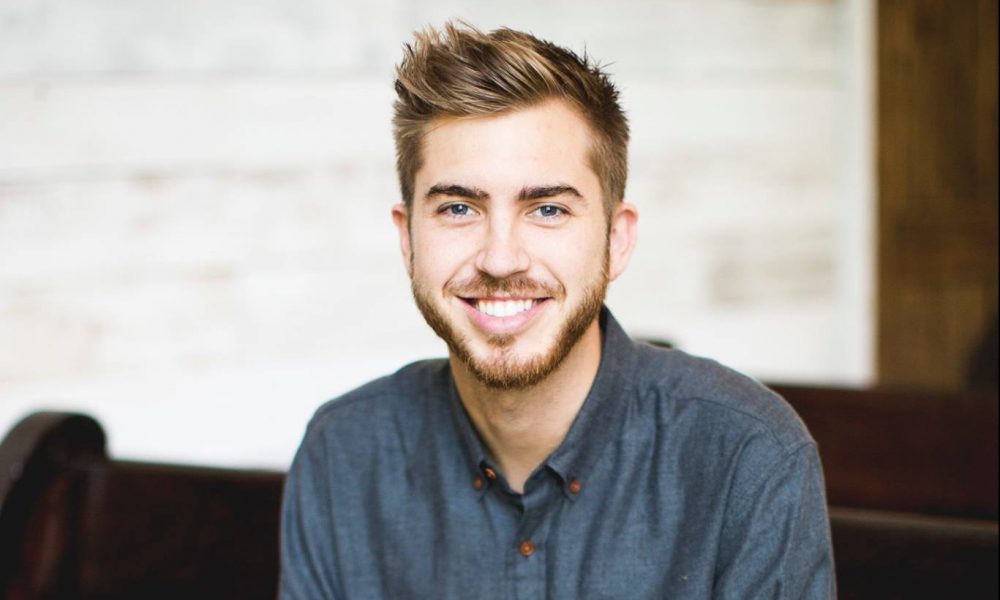 Today we'd like to introduce you to Kyle Buthod.
Kyle, let's start with your story. We'd love to hear how you got started and how the journey has been so far.
Originally from Kansas City, MO I grew up in a family of five! I am the youngest of three kids and have an older brother and sister who are both married and each have 1 kiddo. I love my niece (Eden 3) and nephew (Jackson 3) so much and try to go home a few times a year to see them! After 18 years in the suburbs of KCMO, I moved to Oklahoma State in 2008 for college and had an amazing experience! I was in many activities and served my heart out as a student leader – a few of those things below. I was the first to graduate with a major in International Business and a dual minor in Chinese Language/East Asian Studies and International Studies. I was involved in many activities and groups like being the President of the Business School Student Council, Student Body VP, studied abroad three times and helped start a few organizations – Rooted conferences, Dance Marathon now called CowboyThon, photography club and more! I think I held over 30 positions on campus during my four years there. I also worked for the President of OSU, Vice President, and the Dean and was a photographer for the O'Collegian school newspaper. After studying abroad, I became a student ambassador for the Embassy of Australia – recruiting more students abroad! I made incredible friends during those four years, many of which I have traveled to see around the world – totaling 38 countries!
After graduation, I completed a capstone study-abroad experience in Shanghai and then moved to Houston, Texas—the city I now call home. I graduated seven years ago and have had a diverse career since arriving in HTX in 2012! I worked at Phillips 66 in their marketing and project management division for four years. After leaving the oil industry, I opened a coffee shop with friends – a place that also serves up tacos, wine, and live music in Houston's emerging arts district- called Cafeza. After leaving (it's doing well!!), I was the communications and media coordinator for Every Village—an African NGO doing the incredible work of drilling clean water wells and sharing the gospel over the radio in war-torn South Sudan. Now, I am the Houston representative for Seed Company—a Texas-based ministry dedicated to translating Scripture for the remaining Bibleless people groups throughout the world.
I love Jesus, my family, my dog Bentley (Instagram: @ridingwithbentley), my friends, and my church community. My real passion is college students and photography…
It all started with a disposable camera my mom bought me for a fourth-grade field trip. I was nine years old, so naturally, I blew half the roll on my dog. I used the other half on what it was intended for… the Missouri State Capitol.
I still have those negatives and that photo album today. They are a constant reminder of when a seed of passion was planted and then watered with each new photo opportunity. Mission trips. Events for the school newspaper. Senior pictures for friends. But it was never (nor will it ever be) about the camera. My love of people (and passport stamps) has led me to capture what I like to call "legacy moments" all around the world. It doesn't matter if I am in Africa or in a family's backyard in Texas… I delight in the moments that will last forever.
I have been told by many well-intentioned photographers that I need to narrow my focus and work on just one niche market. But I can't. I love documenting all things, for all people, in all places. I have already traveled to 38 nations in the last 15 years, and I prayerfully plan to visit the rest! In keeping with all my millennial cohorts, my work history has been varied… but not because I was bored or needed greater fulfillment. I've just been blessed with many opened doors, and God has guided me through each one.
I have been blessed by Rooted Conferences (a ministry I started with friends and still get to lead!). We are a nonprofit that helps college students connect to churches and ministries when they move to school – as 50%+ of incoming students to universities will walk away from their faith before they graduate! Since moving to Houston, I have also had opportunity to help plant both Hope City Church with a friends (hopecity.com) and Sandbox Church (Sandboxchurch.com – where I still attend and serve as a barista).
I love what God is doing in and around the world… in Houston… and in me. He consistently uses our varied experiences to change our lives, but His love, grace, and faithfulness never waver. I hope you see just a little bit of that transformation reflected in the joy-filled faces captured here.
Has it been a smooth road?
Definitely not a smooth road!! So many struggles but so many blessings too. The biggest challenge (and also the biggest catalyst) to my life was probably in 2015. One of my best friend's passed away, I was robbed, traveled on my first water drilling mission trip, planted one of the fastest-growing churches in the US, and lost my job in oil and gas all in the span of under a year! It was wild.
I can share more if you want, but I have focused on my friends passing below. It was a catalyst to review my life, pursue my dreams, and to dive deeper into photography and living to life's fullest!
Jamilyn was an avid photographer, mission trip traveler, entrepreneur, and one of my closets friends – like a sister. I celebrated events, holidays, and birthdays with their family. http://jamilynhull.com. Although she tragically passed in 2015 in a car wreck, her legacy lives on past anyone or thing I have ever seen. The life celebration was centered around a theme of "Yes." – a marking I would later in that day get on my arm and be able to live out forever. To live life with a Yes period. No delay and no question marks. It serves as a reminder of my faith – to live life for God with a YES. For all he has for me. Jamilyn lived her life "yes" first…more on this: The Meaning Of "Yes." From a post written by Jamilyn after a trip to Israel on her 26th birthday.
"I spent almost two weeks in Israel walking places where Jesus walked and getting my eyes on places I had only read about in my Bible. One of my favorite places was Gethsemane. This place looked completely different than I had envisioned it in my mind. Yet it is the place where my Lord said "YES" to the largest and most unimaginable task. It's the place where He wrestled with His humanness but ultimately chose us. It's where He chose me. His "YES" on this Mount of Olives changed history. His "YES" made a way for me to be new. His "YES" washed away my crimson stains. His "YES" broke any bondage that would ever try to overtake me. His "YES" places me in the presence of a Prodigal Father. His "YES" forever changes my identity. His "YES" gave me life. His "YES" overwhelms me. It demands a response. I still wrestle with my humanness but praise God that with His strength, I now have the freedom to say "YES".
My assignments in this life might change from season to season, but my calling will always be to say "YES", no matter what He asks." – Jamilyn Hull, 2014
So, as you know, we're impressed with Houston Photo Co & Rooted Conferences – tell our readers more, for example what you're most proud of and what sets you apart from others.
When I share with people, I usually tell them I do three things:
Seed Company – I am the SC Houston Rep for Bible translation (I focus on fundraising and advocacy)
Rooted Conferences – I started and lead an organization that helps college students find a church when they go to college. What sets this apart is that it's a tackling a need no one is talking about! It's nonprofit started by a team and the team is still running it. It's lead by college students for college students! We are growing quickly and have an amazing board, team, donors, and students!
Houston Photo Co – I started HTX PhotoCo to do two things – photography and photo booth. I have a lot of camera gear and own two interactive booths with all the fixins' – texting/printing/props/backdrop/etc. What sets this apart is that you won't find someone else who is more fun and joyful when it comes to photographers! I am flexible with clients and their ideas, budgets. I memorize names of all those in bridal parties and families when I am doing photography. I tend to become part of the family for the day or event! I love PEOPLE and love photos. My work and the life that comes thru them speaks for that I think! I recently hosted a photo show called Come Alive – photos and stories from remote people groups from around the world!
Let's touch on your thoughts about our city – what do you like the most and least?
The people are the best part. People are responsible for culture, food, and fun!
Least – the hot summers / the lack outdoor space/functions – but I still love Houston!!
Contact Info:
Suggest a story: VoyageHouston is built on recommendations from the community; it's how we uncover hidden gems, so if you or someone you know deserves recognition please let us know here.