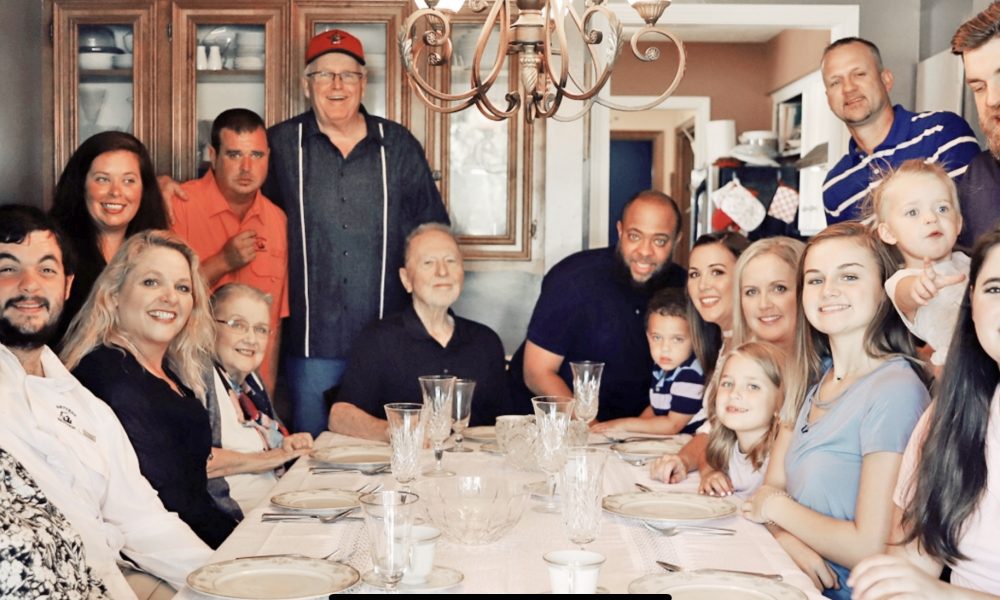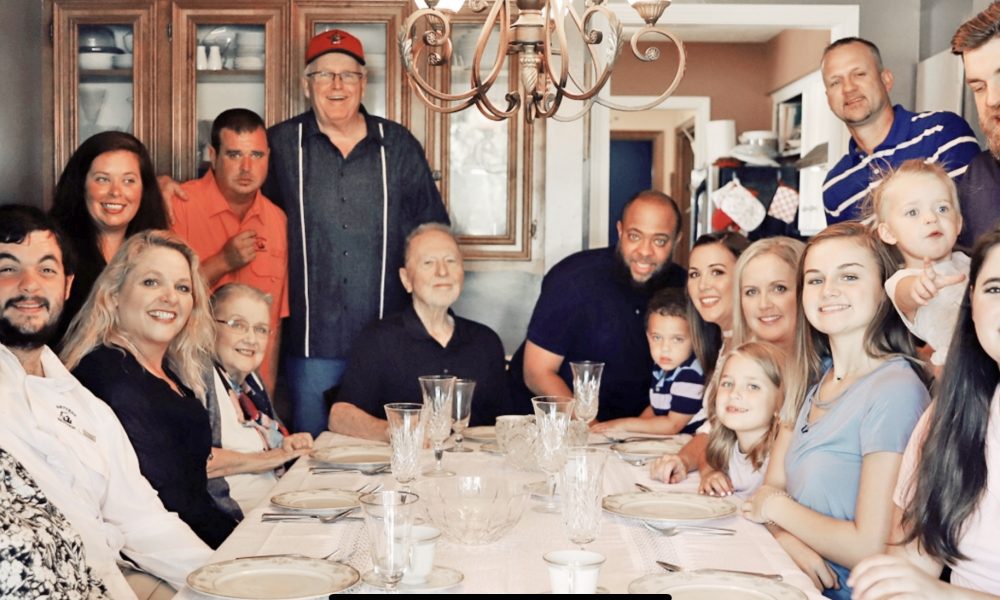 Today we'd like to introduce you to Paige Keaton.
Paige, let's start with your story. We'd love to hear how you got started and how the journey has been so far.
I was born at Heights Hospital and was raised in Houston, Texas until middle school then my family relocated to Brenham in 1980. There were several generations of family before me that grew up in the same home where we were all centered in The Houston Heights on Allston St. only a few homes down from Milroy Park. The house has been in our family since 1915 when the Heights was being developed and remains in the family today. My family from what seems like the beginning of photography itself were taking family photos. My greats and grands continued this tradition of picture taking for a century and more in front of this house along with trips and traditions pictures were a big part of their socializing. I having recently been dealing with the health of my aging parents and was spending more time at my family home and that caused me to come across all of my grandmothers' photo albums that my father had tucked away after her passing almost 22 years ago. What I found was Americana and an Early American experience through a camera lens that tells a beautiful American story. I immediately began the process of taking over the family historian role in getting this information onto a digital format.
This large stash of memorabilia is historical in place and nature showing changing fashion over the decades including cars, bridges, theme parks, monuments, from days gone by in America centralized in the Houston Heights. I was amazed and remain amazed as I compile all of the historical information that my Grandmother collected in a very informative way. Accompanying these photos are film and from what I can tell they were recording themselves on video since the very early 1900's. I have about 3 hours of 8 mm film that our family sitting in that home played one last time as they converted it to VHS tape. It was turning to dust and this was the last shot to salvage such important imagery. Later transferred to DVD and shared among the family to enjoy, and we do. I feel driven by my Grandmothers' fine work of being our family historian, gathering, placing, labeling and dating as she went along. Then keeping it safe for a century. I knew that I needed to get it online to share and have been in the process of scanning the photographs, researching the locations, asking family members what they know about this uncle or that cousin. It has been a fantastic experience so far and humbling to say the least, to be able understand more about your own family on such an intimate level that you can recognize them by name throughout all the stages of life, never having met them, yet still feel a connection.
So here I am today with piles around me, trying to organize what I am looking at, along with reading all of the newspaper clippings she saved, Reagan High School yearbooks and class photos. I have been editing video, recording a podcast, writing a book, caring for my parents, working as a professional artist in Brenham, Texas. and enjoying the process as I go although at times I feel overwhelmed by the task. I recently purchased a domain in order to organize what I was doing digitally and started a blog about these pictures, sharing the history of my family but more importantly, it is about the pictures themselves. The candid photography is artful and precise. There was only one take on the cameras and some of the moments I have seen captured are spectacularly timed and the composition is magnificent. I can not wait to share this experience! What started out as me picking a few of these pictures to paint for a series, which I have and I am still doing but this became much bigger right away so I knew almost immediately it deserved more attention. I have books to write and a documentary to create regarding the topic of The Houston Heights.
Has it been a smooth road?
The road is never easy and I have found myself on the bumpiest roads of all at different points in my life. I am by nature an addict and it has expressed itself in almost anything one can be addicted to at some time during my 50 years of life. Whether it be a 30 years smoking habit, I am seven years tobacco-free this Thanksgiving. Or being addicted to food so bad that I weighed 320 lbs and had to figure that out so I began to write a blog about my life ten years ago and vowed to never gain it back. Surviving it all and having the courage to talk about it hoping it helps others. I was also a youth on drugs and made the Houston news once on "City Under Siege". I would love to find that episode. Becoming a better person because of it has made me sit with my heart open, ears perked and eyes peeled for humanity, kindness and an opportunity to help where I can. Writing about my challenges in a blog is an effort to help others experiencing emotional pain and suffering the same way I was at times in my life. Sharing my experience, writing about it, as I keep pushing for a healthier mind and soul.
I, personally and proudly maintaining a 100 lb weight loss for over a decade now. Surviving a 15 year very toxic marriage with three kids and a manic depressant husband. I am a writer and I have a website where I compile all of my work online between 2 websites writing about how to live a good life currently free from the grips of addiction and hoping to help ease the problem America has with mental illness just by being a voice. A challenge I faced recently was trying to open my own small business. I was to open a Shaved Ice / Art Gallery business this year and had taken out a loan and invested the money in what I needed to get up and going, Last minute decision to trust an offer for a storefront and they ultimately did not hold to their part of the deal causing me to not have a storefront and losing the space I had originally wanted to lease. This September almost at this same time in life my mother suffered from broken-heart syndrome while in the hospital after an outpatient surgery and almost died several times over the course of a month. I dropped everything and went to her side to see her through this and still as of today she is under 24-hour care which has not allowed me to regain my losses from PaigePotPie or even begin the process of paying back my small business loan. I am fully committed to overcoming this obstacle, paying back the loan, making enough to do it alone from my artwork sales. That is the challenge. I am determined.
Please tell us more about your art.
I am a professional artist selling art through my website and a quaint downtown studio in an old bungalow home built in the early 1900's. I paint with oils and acrylic mostly and would call myself a collage artist as well. Along with my art I am also a writer and lately have been specializing in painting historical structures, researching its origin and the people in history that occupied it. Then I compile a story and attach it to the painting through my website which is a series simply named "History in Oil". Although I have been known as an artist in the area I live in for years, not until I began painting my "History in Oil" series did it get much traction, not unlike many artists. Traction was not something I could force to happen. I didn't care much because I had found a true passion and letting that flow became the reason I am doing all of this around me to bolster it.
Getting an audience is a slow process and takes lots of time and then, this past month, I was contacted by the town I live in Brenham, TX. to feature one of my painting in this years' visitor guide. They are printing 100,00 of them and that right now is what I am most proud of that and at the same time I get an email from you guys at Houston Voyage and it gives me an opportunity to let Houston know that I have this story to tell about an early American experience in the Houston Heights, Galveston and more through a trove of photographs that span more than a century along with flicker film. It is a series on my website named "A Century in Pictures".
Let's touch on your thoughts about our city – what do you like the most and least?
The thing I like best about Houston is a wonderfully diverse city with some of the friendliest people I have ever met, making me proud to be a Native Houstonian I am in Houston several days a week for work-related events and I am never disappointed with the generosity and care the people in Houston offer when I am here. The thing I least like about Houston is that I am an hour away from it and don't get to experience some of the wonderful events that come to the city. Love the Astros, Rockets and Texans! Dislike we know longer have an amusement park to take our families to for summer fun. I miss Astroworld.
Contact Info:
Image Credit:
Paige Keaton
Suggest a story: VoyageHouston is built on recommendations from the community; it's how we uncover hidden gems, so if you or someone you know deserves recognition please let us know here.