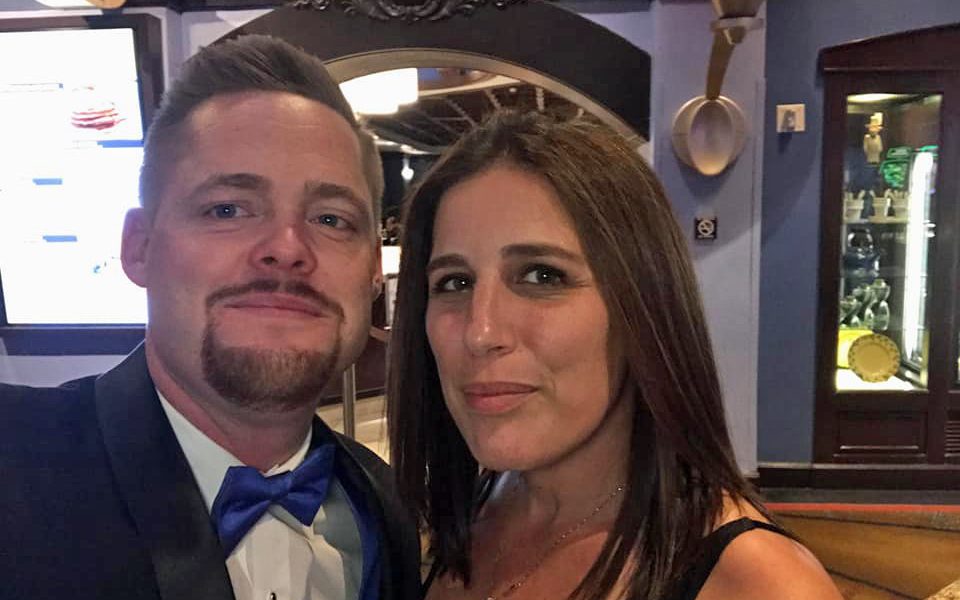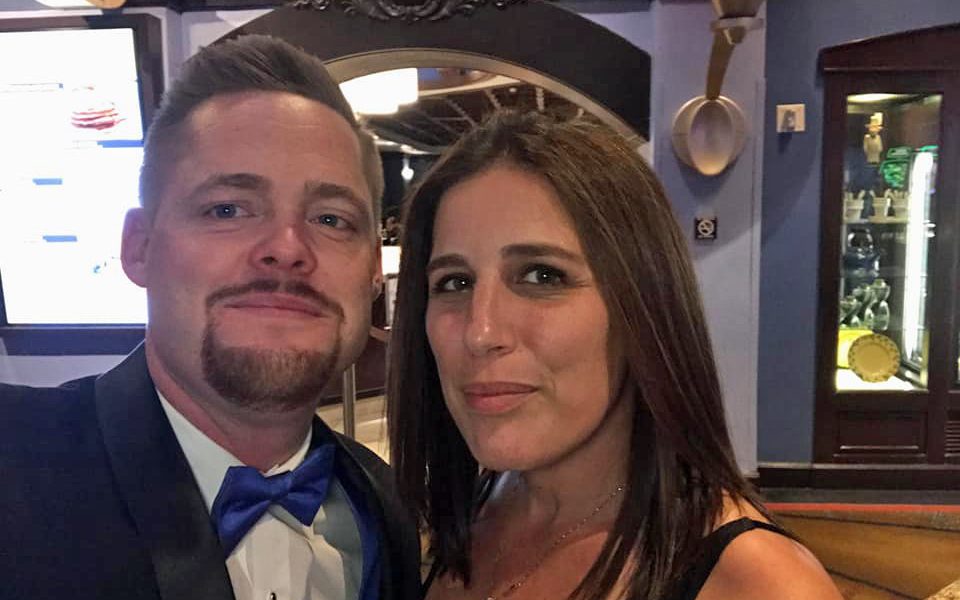 Today we'd like to introduce you to Rae Dolan.
Rae, let's start with your story. We'd love to hear how you got started and how the journey has been so far.
Well, that's definitely a simple question with a complicated answer. I was born and raised in New Jersey, am a graduate of the foster care system, and hold nothing but a GED from a standard educational standpoint. I moved to Florida with the family after leaving foster care, married young, and had my first child when I was 20. He was born perfectly healthy, but two weeks later he suffered a massive bilateral stroke that damaged over 85% of his brain; what caused his stroke was never identified. As a result of the brain damage he incurred, he was severely mentally and physically disabled and spent numerous bouts in the hospital during the first few years of his life. Holding down my former job as a waitress was simply impossible.
My Dad sent me an old office computer to be able to research my son's condition. Long story short, using the web I ended up founding the first international support group for parents and families of pediatric stroke survivors to ever register with the American Stroke Association at the age of 21. The internet seemed full of possibility to me, and I began searching for a way I might be able to use it to make an income from home. Shortly after, I stumbled into the digital marketing industry which was in its infancy at the time.
I was a quick study, and before I knew it, I was successfully using the Internet to produce a six-figure income from a computer cart in my kitchen. I spent the next twenty years working and developing a reputation in that industry and was self-employed the entire time.
Over the course of my time in that industry, I founded and sold a few digitally based companies, worked with numerous Fortune 500 brands, gave over 200 presentations on the topic of digital marketing at conferences across North America, and became considered one of the top consultants in the field. Behind the professional scenes, I'd had two more children with my then-husband, gotten divorced, moved to Canada, was a single mom for seven years, met my now husband, moved to his native Katy, Texas after we got married, and had my fourth child. In 2012, my husband and I joined forces and launched our digital marketing agency – PushFire.
2012 would turn out to be a life-altering year for me. On November 29, 2012, my oldest son passed away at the age of 15. We were always told he wouldn't outlive us, but nothing truly prepares you for that moment. Losing a child changes you and changes the way you look at life in general.
For me, it made me look at my life more critically. By this point, I'd been doing digital marketing for almost half of my life. I'd built a hugely successful and lucrative career, but I was also bored. It had become mundane for me. But I'd be crazy to walk away from the success and reputation I'd spent nearly two decades building, right? My son's passing was a two by four to the face that you only get one life, and you'd better make the most of it. The problem was, I didn't know what I'd want to do if I wasn't doing digital marketing. So the hunt began to find something that excited me and would make taking the jump to a new career worth it. I'd always had an interest in real estate and surfing the MLS was almost a hobby for me.
PushFire has had multiple clients in the real estate investing industry over the years, and I'd always found the concept intriguing, but never really looked below the surface of it. In early 2017, I ended up attending a seminar on real estate investing by chance and was captivated. I decided that real estate investing was what I wanted to make the jump to and our investment company – Audrey Micah Investments – was born. By the end of 2017, I'd purchased four investment properties (three rentals and one flooded home to renovate) and had taken and passed my real estate licensing exam.
Simultaneously, I also spent the year preparing to retire from the digital marketing industry and make real estate my full-time career. In March of 2018, I officially announced my retirement from digital marketing. That same month, I also launched my real estate agent website and our official off-market property acquisition brand, AMI House Buyers. So far in 2018, we've purchased another three properties (all flooded), have wholesaled a few properties, and we're in the process of buying a few more. And I love every second of what I do.
Has it been a smooth road?
In mid-February of 2017, I put my first two rental properties under contract, and both were set to close in mid-March. On February 26, 2017, my Dad was diagnosed with stage IV lung cancer, and two days later he was rushed to the hospital via ambulance in critical condition. I was on the next flight to New Jersey with my oldest kids in tow, and we spent the next week at his bedside until he passed away on March 8th. Dealing with all of the work involved in purchasing my first two investment properties amidst his passing definitely was a struggle.
My Dad was the best father I could have asked for during the last twenty years of my life, was always my biggest cheerleader throughout my career, and diving into a new field without him by my side was hard. From a standard business perspective, the first contractor I used wasn't the greatest, and I learned a lot about how to perform QA from that deal. My second flip went almost $28,000 over budget thanks to bees in the attic, trees causing issues and needing to be removed, unexpected roof damage, an AC unit dying, and a miscommunication on some rehab details – along with the rehab going two months past its expected timeframe.
Luckily, I had the spread to avoid losing money, but what should have been a profitable flip turned into a near break-even scenario reasonably quickly. However, I embrace the problems I encounter because each one teaches me something and makes me better as an investor.
So, as you know, we're impressed with AMI House Buyers – tell our readers more, for example what you're most proud of as a company and what sets you apart from others.
Put simply; we buy houses in the Katy and West Houston areas. Most of the time, we're purchasing these properties to renovate ourselves, but we also will sometimes sell them to other investors when all of our funds are in use. Most investors agree that marketing to find the deals is the toughest part of the business, and my background in marketing makes that part of the business come much easier for me.
When I launched AMI House Buyers, my primary goals for the company were for it to be transparent, honest, and always treat sellers as our neighbors first and foremost – doing our best to create win-win situations. I'm incredibly proud to say we've held true to those core values.
We differ from many competitors in that we offer real earnest money (1% – same as in standard on-market home sales), very short option periods, and never put a home under contract that we can't close on ourselves if we need to. To date, we have a 100% close rate on homes we put under contract where we've gone past the option period, and my goal is to keep it that way.
Let's touch on your thoughts about our city – what do you like the most and least?
Though I'm a transplant to Texas, I refer to myself as a Texan by choice. Texas is my home, and I plan to stay here for good. I love that we're there for each other in tough times. Harvey brought about a lot of devastation, but it also showed us – and the world – what type of people live in the Houston area. We banded together without a moment of hesitation.
We rescued each other, helped muck each other's homes, housed each other, fed each other, offered financial support to each other, and provided emotional support for one another. A friend of mine in Canada sent me a message as he watched the whole scenario unfold on the news and said, "I never want to have to go through what you guys are going through with Harvey, but if I ever had to, I'd want to be in Texas when I did." in reference to our community's response. I'm so proud of how quickly and selflessly the Houston & Katy areas rose to the call.
However, I'm disappointed at how slowly it feels like we're moving concerning addressing current drainage issues and putting building regulations in place to ensure we don't create more of them.
Contact Info:
Getting in touch: VoyageHouston is built on recommendations from the community; it's how we uncover hidden gems, so if you know someone who deserves recognition please let us know here.