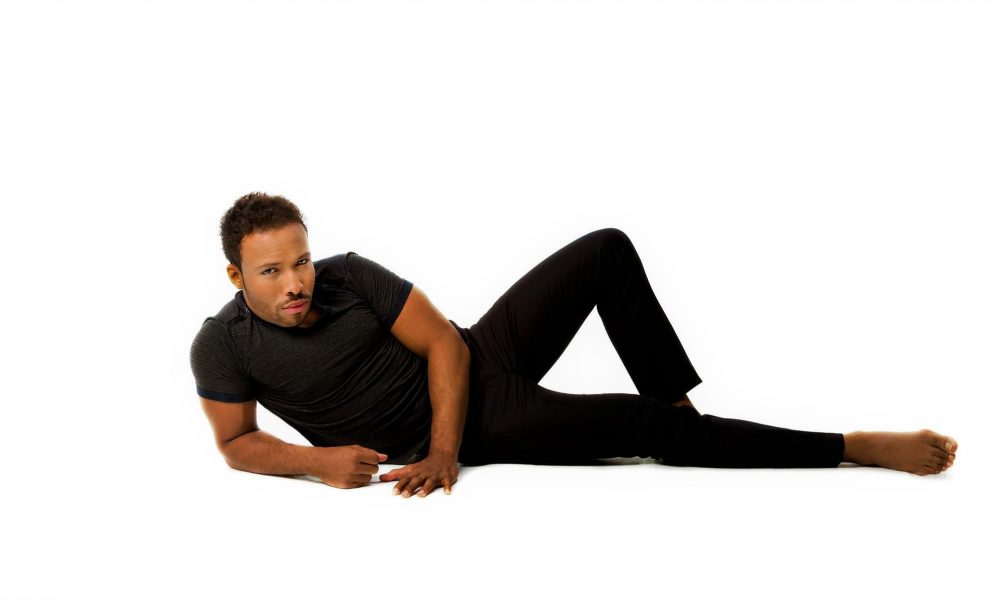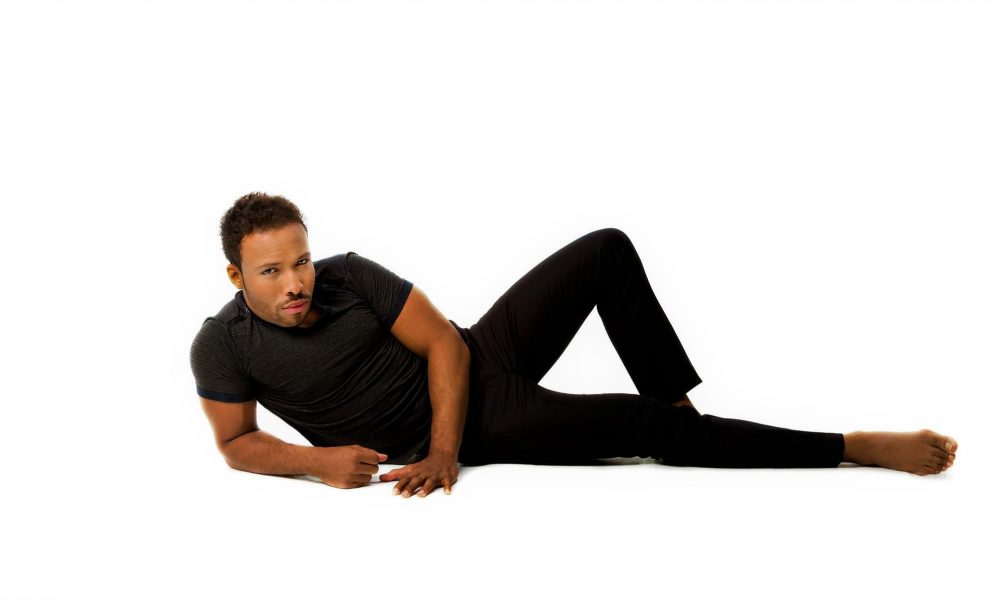 Today we'd like to introduce you to Raguel Gabriel.
So, before we jump into specific questions about the business, why don't you give us some details about you and your story.
Growing up in Trinidad, I always sang as a child, whether it was at home, church or at school-but acting would come much later on in life. Of course, as a kid, you don't really know whether you're singing well or not, you're just doing it. I remember when I got into my teens is when I really heard myself sing and thought that at least it was above what would be considered 'holding a key.' As a preacher's kid, I was surrounded by gospel music and seemed everyone around me was musical. I have my cousins to thank for bringing different music into the house. I'm so glad they did! I fell in love with many genres of music I'd never heard before and it was natural to hear everything, including rock and roll, adult contemporary, rap or jazz blasting from my little tape recorder in my room. I was also obsessed with all the Disney movies and, in particular -the music from them. I think that's what planted the seed of love for the combination of acting and music. As time went on, I realized that I had a good voice and wanted to use it. I just didn't know how. I spent a lot of time writing songs while I was in high school, usually hiding my notebook on my lap in class while doing so.
Eventually, I decided to study piano, guitar and composition-and excelled at it, even earning distinctions with The Royal Schools of Music. I began to perform at my teacher's concerts and the audience would applaud and scream. I'd never felt anything like that and knew the stage is where I wanted to be. Somehow though my artistic dreams kept moving to the background and a successful career in aviation moved forward. I'll tell you though-and I'm sure every artist knows this-that desire NEVER leaves you, no matter if you stray from it. It never lets you go. It took the darkest period of my life to turn my attention back to my dreams. I lost my dad very suddenly to cancer and something in me just flipped. Somehow, with his death, I learned how to live. I made a vow to myself to chase my dreams relentlessly. My one goal was to get on stage because for me the stage is where anything's possible. Literally, the day after saying goodbye to dad, I signed up at a local college to study Voice and Music. I auditioned and was accepted.
Not much later on, I was at my day job assisting a customer and I'll never forget, he said he 'heard something' in my voice and he invited me to an audition. It turns out he was the music director for a new production of a musical called West Side Story. I say it like that because at the time I had no idea what West Side Story was, let alone the music or character he wanted me to try for. I hesitated a lot before a coworker 'put me in my place' and urged me to audition. I'm so glad I did. I landed the lead role of Tony and in a short few weeks was in my first professional outing as a performer. While performing Tony, I discovered the operatic side of my voice as well as the actor in me. I was amazed at how much emotion I could feel for someone just written on paper, and the feeling of bringing a character to life was like nothing I ever experienced. I guess you could say this was when I really caught the acting bug. I began classical voice training with the best teacher in Trinidad and my voice began to change. I won awards at a huge vocal competition.
Things really took off from there and I went on to perform leading roles with several theatrical companies in Trinidad. I performed in over a dozen productions in the space of four years. Leading roles like Marius in Les Miserables and Hoffmann in the opera Tales of Hoffmann saw me gain recognition and acclaim. The role of Marius really affected me and I began to want to learn more about pure acting-without singing, particularly realism and Shakespeare and knew I had to go abroad. I first flew to London in 2013 where I studied quite intensely at The London Academy of Music and Dramatic Art (where some of my idols including Benedict Cumberbatch and Chiwetel Ejiofor studied) and that was a life changing experience. It was after LAMDA that I knew I wanted to study acting on its own. I returned to Trinidad and set my sights on the prestigious Stella Adler Studio in NYC. I was completely enthralled with Stella's life and it was her approach to acting and her techniques that resonated with me the most.
Furthermore, the studio's motto "growth as an actor and a human being are synonymous" really spoke to me. I felt fully aligned with this ethos as I truly not just wanted to be a great actor, but I wanted to become a stronger version of myself. I worked extremely hard to save funds to fly to NYC just to audition for the studio and I was overjoyed when I got the call that I was accepted to study. I faced many challenges before I was able to make the move to the US but it was worth it. I resigned from my comfortable day job way before I even figured out how I would afford tuition, let alone live abroad. I just knew, felt and believed that if I had faith, then somehow I would make it. Fast forward three years later, and I graduated from Stella in the spring of 2018 having received world class acting training, portrayed amazing lead roles and have grown into a stronger, better human. I feel blessed to be now taking steps to start a new career and life, in the US.
We're always bombarded by how great it is to pursue your passion, etc. – but we've spoken with enough people to know that it's not always easy. Overall, would you say things have been easy for you?
Sometimes, people say that I'm lucky to have stayed on the path of my dreams. I honestly do not believe in luck. To me, it's about preparation, cause and effect and making sure that every single decision I make in my life, moves me closer to my goal. That's all I think about. Those decisions often lead me into difficult situations, lonely roads and a lot of pressure. My job is to stay positive through them all and keep pushing forward. I remember when I made the decision to study in NYC how hard it looked financially. That didn't stop me. I had to think quickly on my feet about what I had, instead of what I didn't. I thought to myself-what can I offer? I can sing and I can act, why not do a concert on my own to raise funds. That led me to produce my first solo show, which turned out to be successful enough to get me to NYC.
Subsequently, each summer during my acting studies, I returned to Trinidad to raise funds for my tuition. That was a lot of hard work, but guess what-I learned how to be a good producer and gained first-hand experience of the work it takes to get a show on its feet. I also learned what type of artist I truly am in the way I put details together and how specific I wanted the mood and spirit of my work. I faced a lot of negativity and doubt for my career choice. As anyone in the artistic realm can tell you-you'll get a lot of that. There's usually a concern that there is no certainty, but to me, nothing is certain in life- except change-so you might as well spend it doing what you love. Just keep following your heart and know when to ignore voices. As a rule of thumb, I never think twice before I listen to my heart. As an actor, you have to be prepared for a lot of rejection, which can really hurt if you let it. Again that's where mental fortitude comes in. So, what I'd like to emphasize ever so strongly is that yes, you will be challenged, you cry, you scream- but the rewards and the growth from those times of pressure are priceless. You're just becoming the version of yourself that is needed for your next triumph.
I'm currently moving from student to professional status in the US and the change is requiring a lot from me both in the physical and metaphysical realm. It is a turning point and as such, I choose to see it as a project I need to hand in on time. That keeps me relaxed and positive about it!
Please tell us more about your work, what you are currently focused on and most proud of.
Recently, I had the pleasure of portraying the romantic lead in a newly written musical by an amazing playwright called Cynthia Stephens, It was an inspiring experience and I worked under the direction of Broadway veteran actor Nathaniel Stampley. He'd played Mufasa in The Lion King and lead roles in The Color Purple and Cats and I felt honored to work with him. I gained a wealth of knowledge from him about how to approach the beginning of a career. He does it all-stage, movies and TV and his career is an example of what I'd like to fashion in the near future. Recent auditions have proved fruitful and I'm looking forward to creative outings that at this time I'm not allowed to speak on. When the time comes, it'll surely be told on my website. I can, however, speak on a recent incredible opportunity where I was called in to read for a role in a future Adam Sandler movie which was extremely exciting! You can never tell where things lead so I'm exploring a lot of different avenues. Next month, I will be performing in classical recital style with an accomplished pianist in NYC for a visiting group from Asia. I recently joined the team at Staffed Inc in NYC, where I will use my acting skills-and my love for fitness- in a very unique way. I'm proud that I have the versatility to work on stage in theatre, musicals, straight plays, opera, and classical music, on camera, modeling and more. The future looks extremely bright!
Contact Info:

Image Credit:
Photo 1: Nino in Six Passionate Women (White shirt/suspenders/cornrows) by AK47 Division
Photo 2 Sorin in The Seagull (grey hair/brown suit/70 year old) by Guerilla Photography
Photo 3 Antonio in The Merchant of Venice (grey jacket/purple trousers) by Guerilla Photography
Photo 4 Headshot (blue t shirt) by Michael Cinquino
Photo 5 Headshot (black t shirt) by Michael Cinquino
Photo 6 Portrait (long sleeve cream jacket/fisted palm) by Mark Lyndersay/Lyndersay Digital
Photo 7 Portrait (White shirt/removing black jacket) by Mark Lyndersay/Lyndersay Digital
Photo 8 Portrait (Finger on eyebrow/sitting on floor) by Mark Lyndersay/Lyndersay Digital
Getting in touch: VoyageHouston is built on recommendations from the community; it's how we uncover hidden gems, so if you know someone who deserves recognition please let us know here.