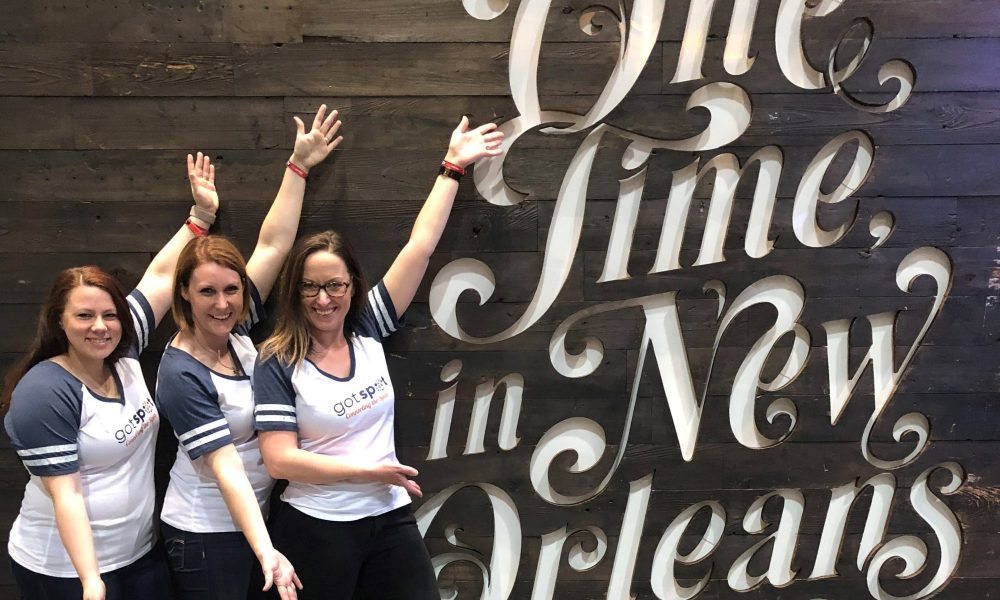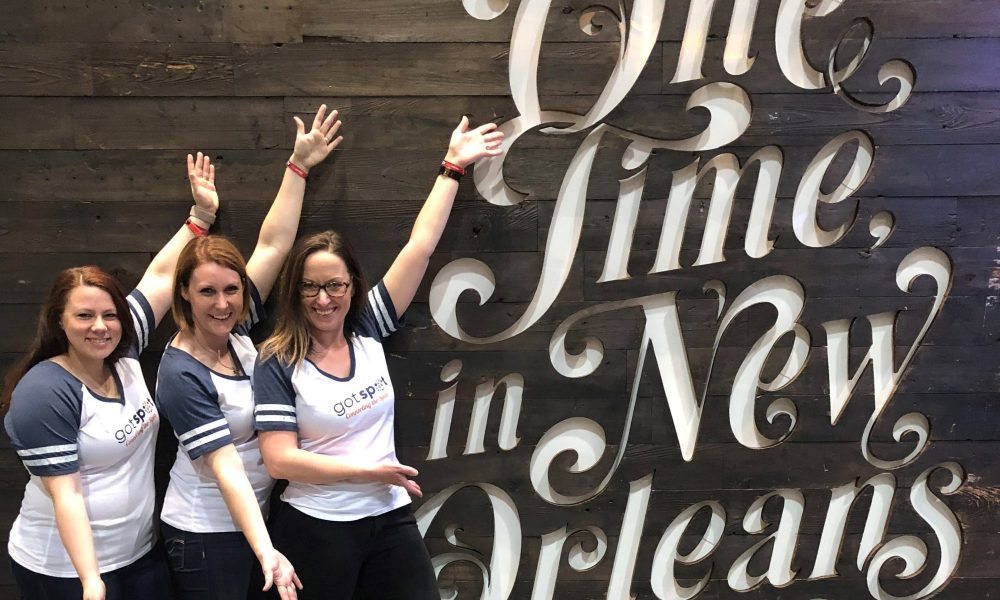 Today we'd like to introduce you to Reda Hicks.
Reda, let's start with your story. We'd love to hear how you got started and how the journey has been so far.
I'm a mom, veteran's spouse, attorney, and civic leader who has been in Houston, Texas for about 13 years. Personally and professionally, I wear a lot of hats. But they all boil down to one basic theme: connection. I love connecting the right people and connecting people with the right resources. I moved to Houston straight out of law school at U.C. Berkeley. I had no intention of ever living in Houston, but that's where the job was. I figured it would be a short-term stop on my way back to Austin, where I'd attended college. But I fell in love with the city. The people, the culture, the food–and this ethos that anyone can do anything, and people really want you to succeed in Houston.
I plugged in right away, and have worked across many civic organizations in the time that I've been in Houston–Houston Downtown Alliance Emerging Leaders, Leadership Houston, Sketch City (Houston Hackathon), and League of Women Voters of the Houston Area. My first law job was as an associate at the litigation boutique Diamond McCarthy. I spent nearly a decade there and was proud to be the youngest partner ever made at the firm (at 29, eat that Elle Woods!), and one of the few women who had made partner at the time. But one of my very first assignments at Diamond McCarthy altered the path of my life forever. I was assigned to represent the Province of Marinduque, Philippines, in a large piece of environmental litigation.
Representing Marinduque broadened my skill set as an advocate in incredible ways. I traveled to the Philippines several times a year for about a decade. My job involved the usual legal work — witness interviews, briefing, expert reports, and so on. But there was so much more to it than that. The environmental damage on Marinduque affected entire towns of people, entire river systems, and one of the island's largest bays. The national government was involved because the environmental damage involved violation of national laws and permits.
Citizens' groups had formed and were working to voice the concerns of the affected peoples. National and international environmental groups became involved in speaking out about the damage and its impact on local land and populations. Even the Catholic Church — very active on social justice issues in the Philippines, including environmental concerns — was involved. It was my job to manage the Province's relationship and communications with these various groups and to coordinate advocacy efforts, as well as efforts related to improving local laws that governed mining.
Working for the Province of Marinduque was my first time to do anything of the kind, and frankly, it was nothing but trial and error on my part, to begin with. As an attorney, I was trained in "advocacy," defined simply as finding the strongest angle of the strongest argument in order to persuade a decision-maker. But coordinating different groups and individuals with different agendas, navigating the differences to find common ground and reach a common goal — this took an entirely different skill set than what I was used to leveraging. It was driven almost entirely on trust, communication, and the strength of relationships.
I can't say I really knew what I was doing to start with, but I loved it, and I was good at it. Eventually, the mining laws in the Philippines were revised to reflect international best practices, and I had the honor and pleasure of participating in that process. I even got the chance to co-author a paper on the new law with a leading professor of Constitutional Law at Ateneo Law School, and the President's Advisor on Environmental Protection in the Office of the President which was, in a word, awesome. Additionally, the various organizations involved in the advocacy efforts on behalf of Marinduque continue to work on environmental issues all over the Philippines. These efforts over the course of nearly a decade served as my foray into what I now know is called "stakeholder engagement." My love for connection was born,
It was on one of my trips to the Philippines that I met a handsome soldier at an outdoor tapas bar, who would later become my pen pal, and later my husband. He was a special forces soldier, and marrying him opened my eyes to an entire population I thought I knew but didn't: the military families community. I quickly learned just how little I knew about the challenges military families face. But learning gave me a purpose: I put my stakeholder engagement skills to work helping to empower military spouses to make change through policy engagement, sharing their story, and collaborating with other spouses to voice multiply.
It was through my military families work that I learned about the huge number of spouses who are entrepreneurs. It makes sense when you think about it: you can't have a traditional career when you move every 2-3 years. Between licensing challenges, and moving from place to place, it's a nightmare convincing employers to take a chance on you! These problems can be avoided, though, if your hustle is fully portable. So many military spouses have home-based businesses. The only problem is that sometimes they're offered opportunities that require more/better space than home offers, and if they can't find it, they have to say "no," and their businesses can't grow.
I first started thinking around this "spot" problem almost two years ago. But I knew the solution would be technology, and I was afraid of it. I'm not a tech person; I didn't think I could do it. But then Hurricane Harvey hit.
I'm an attorney in a logistics company, and I received many calls from leaders desperate to find space: where do we put people? Where do we put relief goods? Where do we distribute relief goods? Where can we stage emergency and clean-up efforts? It was all right here in Houston, and no one could find it because there wasn't one place to like to find exactly what was needed. Harvey moved me past afraid to compelled–I had to do something.
That's how GotSpot was born. It's a digital marketplace where local businesses can list their space for rental for hours or days at a time, and local entrepreneurs and organizations can book it for their own use. Like Airbnb, but for commercial spaces.
We're helping those entrepreneurs who only need space occasionally leverage opportunity while putting money in the pocket of another local business. And we're also collecting information about which spaces are willing to be activated in an emergency along the way. With GotSpot, I've combined by a passion for Houston with my passion for connecting people to the resources they need to grow.
We're always bombarded by how great it is to pursue your passion, etc – but we've spoken with enough people to know that it's not always easy. Overall, would you say things have been easy for you?
My biggest challenges so far have been my own limitations. I'm not a tech person, and I built GotSpot Version 1.0 myself. It was tough, and it's still not exactly where I'd like it to be. I've had to reach the place where I understand that in the realm of startups, there's no such thing as "perfect." GotSpot works, and people are getting connected to the spots that are right for them! So although we're continuously trying to improve, right now that's a win.
The other big challenge for me, which many startups face, is that GotSpot is my side-hustle. I'm bootstrapping GotSpot, with three small children, student loan debt, and a number of other "adulting" things that make my day job a necessity for my family. So often my challenge is having enough hours in the day. I've had to be strategic about outsourcing some of the things I don't do well, or don't do efficiently, to people with the skills to set me up for success.
Finding the right fractional help at the right price-point has been critical to my success so far. It speaks to the critical importance of a thriving start-up ecosystem. And in particular, other female founders have been my lifeline. They've shared resources with me, brainstormed with me how to be more efficient, and helped me focus my efforts for impact. The female founders I've met simply know that we're all the village and many of them have gone out of their way to help me succeed.
So let's switch gears a bit and go into the GotSpot, Inc. story. Tell us more about the business.
GotSpot just went live last month. We're focusing first here in Houston, with plans to expand to other cities in Texas and around the south over the next two years. One of the single biggest challenges for any business owner is brick & mortar space: if you've got it, you've got to fill it. If you don't have it, at some point, you'll have to find it, even if only for the short term. Either way, your business literally depends on it.
GotSpot is Airbnb for all kinds of business spots. We're a company that exists to help enterprises & communities grow through an innovative sharing of resources. We've created a platform that connects small enterprises with available, commercial spaces being underutilized during off-peak hours. Small businesses, entrepreneurs, non-profits, start-ups & individuals can rent spots like conference rooms, restaurants, studios, classrooms–really any commercial space sitting unused–through a searchable, online, user-driven marketplace.
By making these connections, we help the entrepreneurs harness new opportunities and grow while generating a new revenue stream for the local spots they use to do it. We're growing the local economy while building community resiliency.
GotSpot is making our communities stronger by connecting the spots. That's what sets us apart, and what we're most proud of: the community drives the market. Most of the short-term space options that exist are built environments, and almost all of them are based on the premise that every entrepreneur needs a desk. With GotSpot, however, we know that everything an entrepreneur needs is already here in the form of other local businesses. When we connect a spot seeker to a spot holder, everyone wins. Including the local economy!
Plus, the diversity of space made available when you capture the community means any entrepreneur can find what they need when they need it.
Has luck played a meaningful role in your life and business?
The word I'd typically use is "Providence," and I believe it has played a huge role. Taking a job in Houston, even when I didn't think I wanted to be here, brought me to the city that I love. Being assigned to a case in the Philippines so many years ago helped me find my passion in connection.
Meeting my husband, a military man in a far-flung place, put me on the path to the unconventional entrepreneurs among my fellow military spouses. Working in a logistics company gave me the front-row seat I needed to push me into innovation (and it's a job I took, by the way, not because I had any interest in shipping and logistics at the time, but rather, because when I met the man I'd be working for, I knew he was something special, and that I'd learn a lot from him; he continues to surpass my expectations).
With GotSpot in particular, I see the flashes of providence. I meet the right people, just when I need them. Opportunities present themselves, just when I need them. I'll take a chance at just the right time and something awesome will happen. I'd love to think I'm just that good, but no one is. Even with the doors that close in front of me, the "why" usually becomes clear pretty quickly.
Contact Info:
Image Credit:
Bijay Dixit
Getting in touch: VoyageHouston is built on recommendations from the community; it's how we uncover hidden gems, so if you know someone who deserves recognition please let us know here.