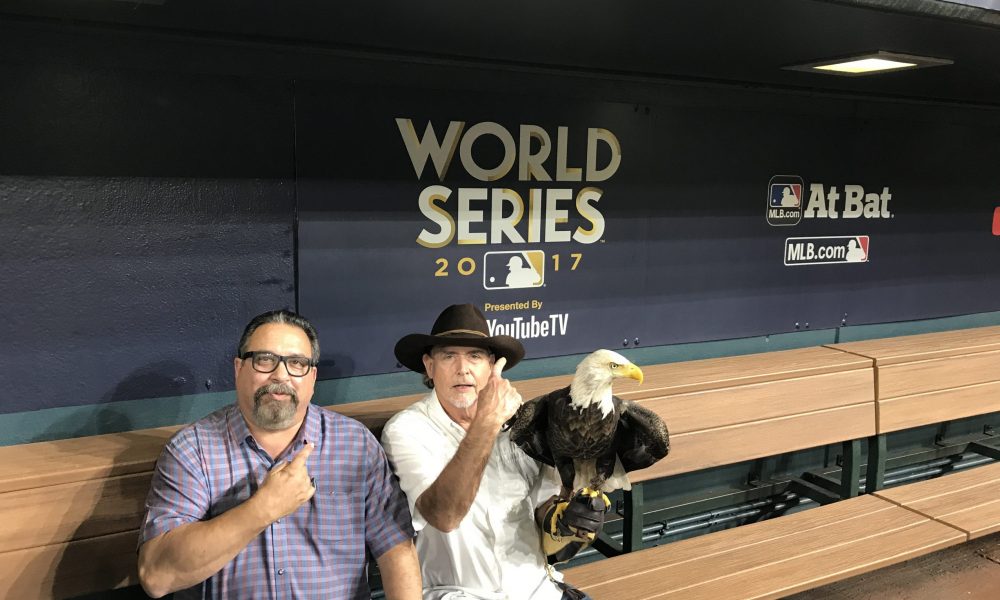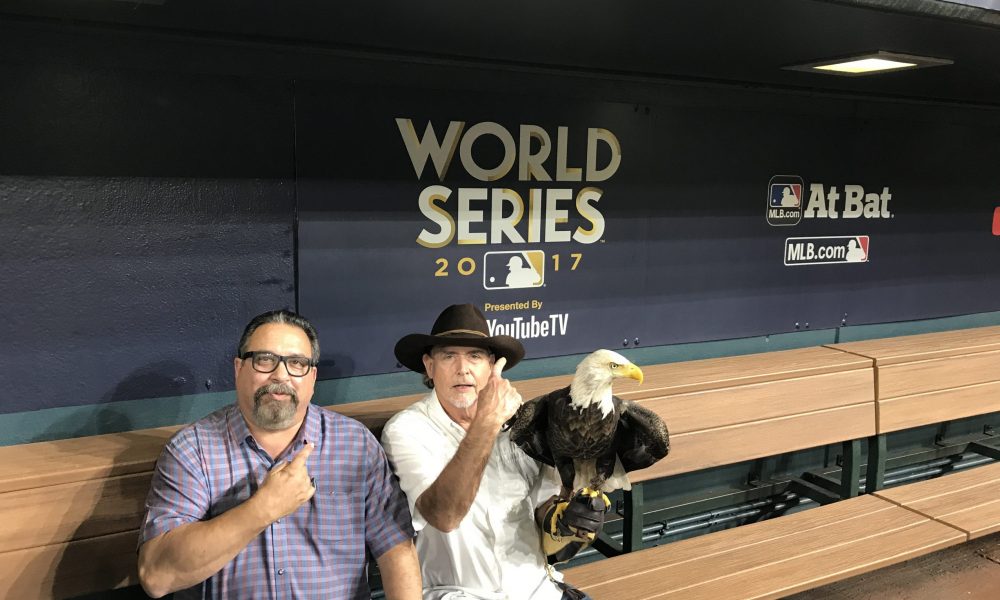 Today we'd like to introduce you to Richard Lullo.
Richard, let's start with your story. We'd love to hear how you got started and how the journey has been so far.
I arrived in Houston from Batavia, New York in 1979 at 22 years old. First job was a bartender at the Hyatt Regency Houston and opened a limousine company in 1980. Kept my bartending job to support the new company (drove my limousine to work as I had no other vehicle). After about 6 or 8 months in the limousine business, I was approached in one week by three wealthy people to partner up and took a cardiovascular surgeon as a partner. The two other people included a big restauranteur with shops in Hawaii, Beverly Hill and Chicago who opened a 5 Star restaurant in Houston. The other was a Saudi Arabian whose father was partners with the King of Saudi Arabia in the National Commerce Bank of Saudi Arabia.
I entered the limousine sales business in 1983/1984 and become the 3rd largest dealer/distributor in the United States. I also imported luxury high-end vehicles from Europe including Ferrari's and Mercedes Benz. Bought out my partner in about 1985. During the 1980's I either handled or contributed ground transportation for the needs of about 50+ Head of State visits into Houston. In the late 1980's I was elected to serve as President of the Houston Limousine Association. I sold the business to the 4th largest transportation company in 1989. I then assisted the new owner for several years in operations until I arranged the sale of the company.
Beginning in the late 1980's I began doing subcontract work for a wealthy oil/gas/ranching family out of South Texas who were clients of mine in the limousine service. I continue to operate a personal service company in Houston with one client – the same family. This includes overseeing the chartering of corporate aircraft, traveling with members of the family too far places including a 6 weeks safari in Africa, hunting in South America, fishing in the Caribbean, Alaska, Canada, Central America and Bermuda. Being an avid guitar player/collector since I was 11 years old I opened a music store in Houston selling vintage and new guitars/amplifiers in 1993. I sold that store in 1999 (my only business regret). In 1999 I bought a restaurant bar that I sold a year later. In 2001 I became a certified police officer in the State of Texas for several years.
Watching the limousine business morph into more of a corporate type business I decided to open my second transportation business earlier this year after a 27-year absence: RJL Transportation. I had a great conversation with my wife Vicki (an assistant principal of an elementary school) before diving into this project. She is exceptionally supportive. Over the years I have rented hundreds of hours of vehicles and drivers for corporate clients and decided it was something I wanted to do again. I called a friend who I have known for twenty years who is a transportation sales superstar for advice only to find out she had left the business some months ago. We had lunch the next day and I made her a partner in the new company. Lisa Smith, known as "Limo Lisa" in the nationwide corporate community knows our corporate sales manager. She is a star in the transportation world and brings decades of corporate experience with her. The business has started with a bang and we offer Suburbans, sedans and a custom designed Mercedes Sprinter originally built to hold 15 passengers but now seats 8 passengers comfortably. Minibuses and full-size coaches are all available through RJL Transportation.Designed with room for professional athletes in mind we had custom seats built with spacious room for the customer. A custom DVD and Apple TV makes this one of the finest vehicles in Houston. A second Sprinter is in the works.
All of our vehicles are housed in a warehouse/office property with great access to the City of Houston in a suburb that has a great police presence and two minutes from a major freeway. The business has taken off with a bang and my excitement is at an all-time high. Using the highest standards for chauffeurs, insurances, training, and vehicles plus bringing in the knowledge of a lifetime seems to be giving us a good start. We are licensed by the City of Houston and licensed to operate at all airport in and around the City. With our combined knowledge of the transportation business along with our many clients for have their own corporate jets the business world is our primary goal. We have also had great success in the retail world handling small and large weddings, parties, golf events and will continue to serve our City and clients. We have a great affiliate network around the United States and can handle ground transportation for our clients anywhere and anytime.
Great, so let's dig a little deeper into the story – has it been an easy path overall and if not, what were the challenges you've had to overcome?
When I arrived Houston at 22 years of age I had $285 in my pocket (you remember things like that), a car with a loan and not a clue what I would do regarding work. I slept on friends couches, floors for the first few weeks. I was young and tried to get a bartending position at the finest clubs/bars in Houston with no luck. After about 3 weeks I applied at the Hyatt Regency Houston which at the time was one of the premier hotels in the city. The night prior I watched a motivational speaker late one night on TV who advised when you go to a job interview don't ask if they are hiring but ask when do I start. The Hyatt was taking applications at the time but not hiring. I told the Beverage Directed exactly that "when do I start" line and told him I would work for three days and if he did not like my work we would shake hands and they would not have to pay me. I worked 38 days straight and ended up working the best bars in the hotel. I sold my car at that time and use to take a taxi to work until I bought my first limousine. No one would give me a loan for a limousine once I decided that's what I am going to do. I took a second full-time job as a bartender at Stouffer's Hotel and worked a combined total of 96 hours a week for six months until I saved enough for a 50% deposit, insurance money and away I went.
The struggles were massive at times. During the 1980's oil prices bottomed out and there was no cash. Customers were not using limousine services any longer as the discretionary money was gone. I had run out of cash more than once but worked as much as I could and made it through. In the late 1980's I had one customer who was a Godsend. He knew cash was very tight for me as I just bought another limousine company where he was a customer. He tipped me enough money one time that would buy you a new car today. Although I was was essentially broke I would not accept the money at first not understanding that he just a very nice, gruff Texan and that's how they do things. Gotta remember I was a "Yankee" who moved to Texas about seven years prior. I will also add that when I moved to Texas the people of Texas could not have been any kinder to me. He did not ask but I insisted he take 10% stock ownership of the company. We ended up the best of friends. He passed away some years later.
A divorce in 2009 was a tough road as there's no such thing as a friendly divorce although my ex-wife and I got through things and remain friends today. Not to be outdone by a divorce, about 4 months later I had a nagging pain in my back. Went to the doctor, the cardiovascular doctor, the chiropractor, massages and nothing. Finally went to an acupuncturist who told me I needed to see my cardiologist TODAY. A triple bypass soon followed. I went to one of the premier heart surgeons in Houston who takes care of Presidents. As he told me "you can't beat genetics" as I was in the best physical shape of the prior 20 years. Today, a clean bill of health, a successful business, a new business, a wonderful wife and two wonderful children both graduating college and professionals.
Remarried about five years ago and am having fun both with professional and personal life.
Alright – so let's talk business. Tell us about RJL Transportation – what should we know?
I provide the best in personal service. I can plan any event no matter how big or small and it now comes as a natural to me after almost 40 years in the transportation business, the music business, the restaurant business, and the personal service business. I've flown on well over 100 flights on private jets to places as far away as South Africa and understand what level of service our clients want. I know in the business world for my personal service and my ability to make things happen. I may not know how to do something in the morning but by the afternoon I will find someone to lead me in the right direction.
What makes me proud is I still do business in an old-fashioned way with new technology. I believe in providing the best personal service and understand my position. Customers are not looking for a new friend but are looking for the best their money can buy. We are just that. Customers know when they call us or refer business to us they don't have any worries – will provide the best transportation service, our vehicles will be serviced well, our employees will be trained, our communication top notch and we will take care of the business at hand.
Today there is Uber and Lyft at very low prices. The Uber and Lyft drivers tend only to stay for months as it is next to impossible to make a good living doing that kind of service. The kind of customers we service want the same drivers and require far more personal service. We are as good of a transportation company as you will find anyplace. It's about personal service and remembering what you are hired to do. Our customers find our chauffeurs to be just that – not drivers and our vehicles to be the finest and clean as a whistle.
Is there a characteristic or quality that you feel is essential to success?
Honesty, communication, employee training and fair pricing for the service we provide. I learned long ago that some customers cannot afford the quality of service we provide. We offer the best employees and vehicles across the board and make no bones about it.
Contact Info:
Address: 12551 Steepleway Blvd
Suite C-102 Houston, Texas 77065
Website: rjltransportation.com
Phone: 281-807-5466
Email: Richard@rjltransportation.com
Getting in touch: VoyageHouston is built on recommendations from the community; it's how we uncover hidden gems, so if you know someone who deserves recognition please let us know here.