Today we'd like to introduce you to Richard Mazzarino.
Richard, please share your story with us. How did you get to where you are today?
I got my start in construction when I was in high school. I had all of my credits to graduate well before graduation and rather than taking electives I chose to apply for work release. I got a job as a construction laborer with a small but prestigious custom home company called Castles & Cottages. My responsibilities were anything and everything. Whatever the team on site needed was my job description. I spent most of my time sweeping, cleaning, hauling garbage, unloading pallets and pallets of tile, ditch digging/waterproofing, and as a general run around. As my construction knowledge progressed I started to assist in framing homes and eventually started cutting and laying tile. I actually got quite skilled with a wet saw! The owner of the company, Doug Beims taught me a lot at a crucial time in my life. I learned the value of an honest day's work, (boy that was some hard labor!) taking pride in what I did and never taking the easy route to accomplish a task. This was a very pivotal time in my life; my father was very sick with colon cancer and it was taking a toll on me as we were very close. Doug became a mentor to me and had a big impact on my late teen years.
After graduating high school I attended school at the University of Maryland at College Park to study finance. The summer after my freshman year my Dad lost his battle with colon cancer. It was devastating to me and it put me into a real funk. The week of the funeral my uncle was in town from Houston who is an investor in small Class C industrial parks. While in town for the funeral he was evaluating some property and showed me how he looked at the numbers. I found it quite interesting. Until then, all I knew about real estate was how to swing a hammer. He left some books for me to read which I made quick work of. That was really the start of my interest in not just construction but also the development side as well.
That summer, I still didn't have much direction and was wallowing in guilt over my Dad. My Mom told me I had to get a job and be productive to help get me out of the rut I was in. I didn't want to wait tables, bartend, or sell umbrellas at the beach like a lot of my friends were doing though. I had an interest in real estate so I reached out to a couple commercial real estate firms that my uncle had told me about when he was in town for the funeral. I found out that Mr. Millichap, of Marcus & Millichap (a national commercial real estate broker), was a Maryland alum. I worked my way into an interview for an unpaid internship with their top sales producer and eventually went to work for Stacey Milam at their Washington DC office as his assistant/intern.
Every day that summer, I would drive my green Volvo an hour to the metro station in Sandy Spring MD, then take the red line into NW DC, work eight to ten hours, then head home in the same manner, as an unpaid intern. Working for Stacey was incredible. He treated me like a peer and taught me so much about commercial real estate and life. He could sell anything and made work exciting and honestly, fun. It was working for Stacey and being on the phone so much with investors, title companies, and other brokers that helped me quickly get comfortable talking to people who were much older and experienced than I was at just 19 years old. I believe this was a huge benefit to me. At a very young age, I was more comfortable in a high paced work environment than the vast majority of people my own age. I worked for Stacey that whole summer and off and on during college, that was 2003. I hadn't seen him in over a decade but when I got married in 2015, it was important for me to invite him to the wedding. He didn't hesitate to come and we caught up like no time had passed. He's an awesome guy and had a big impact on my life at a very pivotal time for me.
I started commuting to school after my Dad passed rather than live on campus so that I could spend more time with my Mom during a difficult time for our family. Throughout college, I consistently worked at Marcus & Millichap for Stacey (plus one summer at their Newport Beach California office which was awesome!), at the custom home builder I worked for in high school, and a small consulting firm that a family friend owned. I had become so infatuated with real estate during my time in college that at 19 years old I was able to convince a family friend that we could successfully flip a Baltimore row house together. She lent me the money I needed to buy and renovate the home. We bought that home for $16k. I was in over my head. I quickly found out how hard it was to be a small business owner. I let the general contractor get out in front of us financially and over promise and under deliver. Trying to get the work out of him was like pulling teeth because I had zero leverage on him since he had already been paid for work that was not fully complete. It was a very valuable lesson for me. The general contractor stopped returning my calls and I didn't have a second option. Luckily, through all of the networking I had done I knew another investor in the area who bought rental homes. I was able to sell them our half-completed flip. It didn't go nearly as planned, but we turned something like a $700 profit. Not even close to what we expected, but hey, at least it was positive!
After graduating from the Robert H. Smith Business School with a bachelor in finance; I was convinced my calling was to go work for Marcus & Millichap until I could eventually break into the development world. I had the opportunity to go work at both offices that I had interned at while in college. Ultimately, my uncle in Houston swayed me to move down to Texas to work with him in industrial real estate. We developed a few successful projects together but ultimately when I moved from Spring to the inner loop, I saw an opportunity to get back into construction and small-scale development. I assembled a team, convinced any friend and family member I could to loan me a few bucks, and we started building townhomes inside the 610 loop. That was 2006, 2007; about the worst time to start building homes in the past 75 years. Since I didn't have the money to actually start a company I partnered with a general contractor. That general contractor ended up declaring bankruptcy and gave up. I then found another contractor to come in and finish our homes to get them off the books. We sold every one of those homes at a loss but I made sure that our banks were always made whole. I lost every penny that I had made the previous years from working in commercial real estate and all of the money that I had saved from working during college. Not only did I lose all my savings, but that wasn't enough to make sure the banks were made whole on the loans they extended me. I had to go to back to everyone I knew, hat in hand to borrow more money to bring to closing. I knew if I ever wanted to develop or build again, I couldn't ask the banks to take a write-down on my loans. It was extremely humbling and I learned a great deal from my failures; far more than from any of my successes.
The one ray of sunshine that came out of this mess was the new partnership that I had formed; the new general contractor that I brought in to finish the homes and I worked tremendously well together. After getting the original unsold homes sold, we owned just one piece of land left to develop. The land market was dead at the time so we developed together a small community in Shady Acres using all of the lessons we took away from the first few projects and real estate crash. Before we started, I thought it was going to be my last deal because we would officially be out of undeveloped land after completion. I started putting my resume out there trying to utilize my degree in finance and the fact that I had already run a small business. Unfortunately, (actually luckily for me at the time) a degree in finance wasn't that valuable when the banking industry was in tatters. The funny thing is though was that the Shady Acres project was a huge success even though I thought it was going to be my last. We felt that by applying everything we had learned over the years, we had a business model that would work.
We had complementing skills sets and a hunger to succeed despite just coming out of the worst recession of our lifetimes and no money. I really wanted to hire Jonathan but not only was I broke, I had a substantial negative net worth due to all the money I had borrowed to pay the banks back on the loser projects. I didn't want to form another partnership between his company and mine (because that worked so well with the first general contractor!) so we decided to merge them and become Mazzarino Construction & Development. Since we started working together at the end of 2009; we have gone from selling $1.6m worth of homes in 2010 to $25.06m in 2017. The sweetest part of all of this was being able to pay every single person back with interest that had helped me when I needed it back in 2008. I had them all paid off in less than four years from when I initially borrowed the money. We've worked so hard over the years to build a company and a team that we can be proud of and I am excited about what the future holds for us.
We're always bombarded by how great it is to pursue your passion, etc. – but we've spoken with enough people to know that it's not always easy. Overall, would you say things have been easy for you?
I started the company during the last recession. It was the worst time in my lifetime to start a company. The general contractor I started working with declared bankruptcy and just walked away. I believed every realtor's sales pitch that told me he could sell my homes for X when they actually sold for much less. I put far too much confidence in other people in the beginning. After the general contractor declared bankruptcy, I spent all of my savings and a few hundred grand that I had to borrow from where ever I could to pay off the bank loans I had taken out on those projects. After righting the ship and essentially starting over, I had to learn on the fly on how to run a company. Human resources, legal, accounting, etc. all need to be managed while we were trying to grow the business. Not only that, my credit was shot after the recession so getting loans was extremely difficult. Luckily the bankers I had worked with still liked me because I was one of their few builders who didn't approach them to try and get my loans written down. When I was finally able to start hiring employees, I was hesitant to ever let anyone go because we were such a small group and I didn't want to lose anyone. I let several employees go unchecked for too long and it slowed us down dramatically. Letting someone go for the first time was scary and so difficult but it made me realize just how important every single employee is in a small company. If an employee isn't pulling their weight, they slowly can sink the small ship. We've instituted new training programs and employee social events to try and build a sense of unity and camaraderie among the team.
So, as you know, we're impressed with Mazzarino Construction & Development – tell our readers more, for example, what you're most proud of as a company and what sets you apart from others.
We are a developer and homebuilder inside Houston's 610 loops specializing in townhomes, narrow lot single family homes, single lot single family homes, and custom homes. We own and develop all of the lands that we build on with the exception of the custom homes. We have spent over a decade from when the company was started to where we are today trying to build a brand and a reputation. So many competitors have come and gone over the years but we keep chugging along. I take a lot of pride in making sure our homeowners and buyers are excited when they move into their new home. We hold ourselves to an extremely high standard when it comes to fit and finish and innovative design. We try to take a unique approach to every single one of our developments; so many of our competitors repeat the same thing over and over. If you look through the completed projects section of our website, there really aren't two projects that are alike. I recently toured a potential home buyer through one of our new homes in Montrose. Their realtor had informed me that they had looked at a lower end, a middle of the road, and a high end home and each was priced accordingly (he actually used an automotive analogy but I am unsure if I am allowed to reference those brands without potentially getting in trouble with those automakers). The buyer who was a cardiologist in the med center told me "well, I don't know much about the lower end brand and the middle of the road brand (he referenced the car brands as well) but I recognize a Mercedes when I see one and this is the nicest home we have been through by far." They ended up buying the home.
So, what's next? Any big plans?
We have several ideas for growth. Our growth strategy has always been to mitigate risk across our developments. I've started putting the wheels in motion for continued growth in Houston and eventual expansion into other cities in Texas. This is a hyper-competitive industry, so I'd like to leave the details out.
Contact Info:
Address: 7155 Old Katy Road
Suite N260
Houston, TX 77024
Website: www.mazzarinocon-dev.com
Phone: 713-861-1601
Email: info@mazzarinocon-dev.com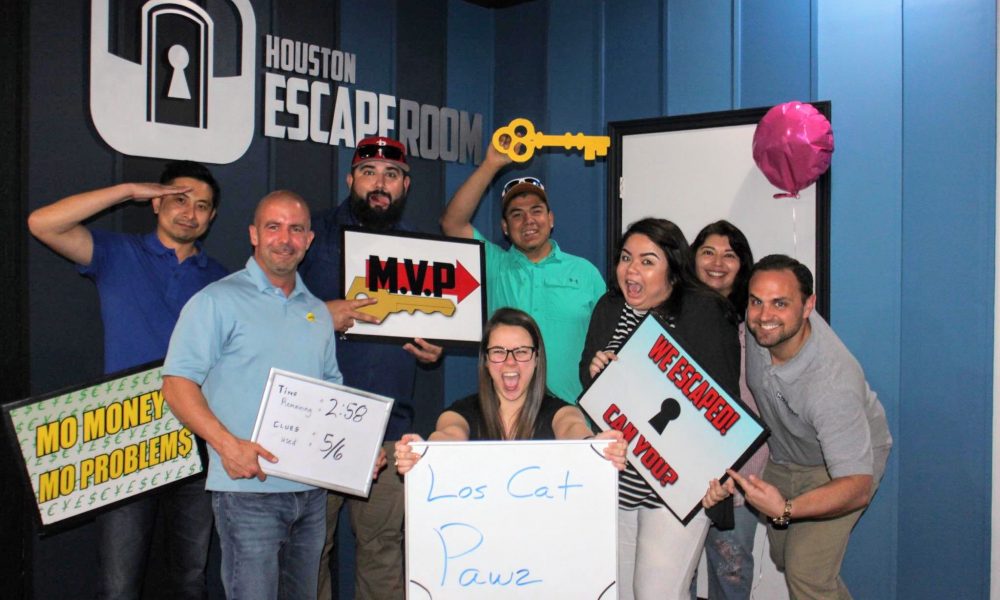 Image Credit:
TK Images, Paul Davis Photography
Getting in touch: VoyageHouston is built on recommendations from the community; it's how we uncover hidden gems, so if you know someone who deserves recognition please let us know here.