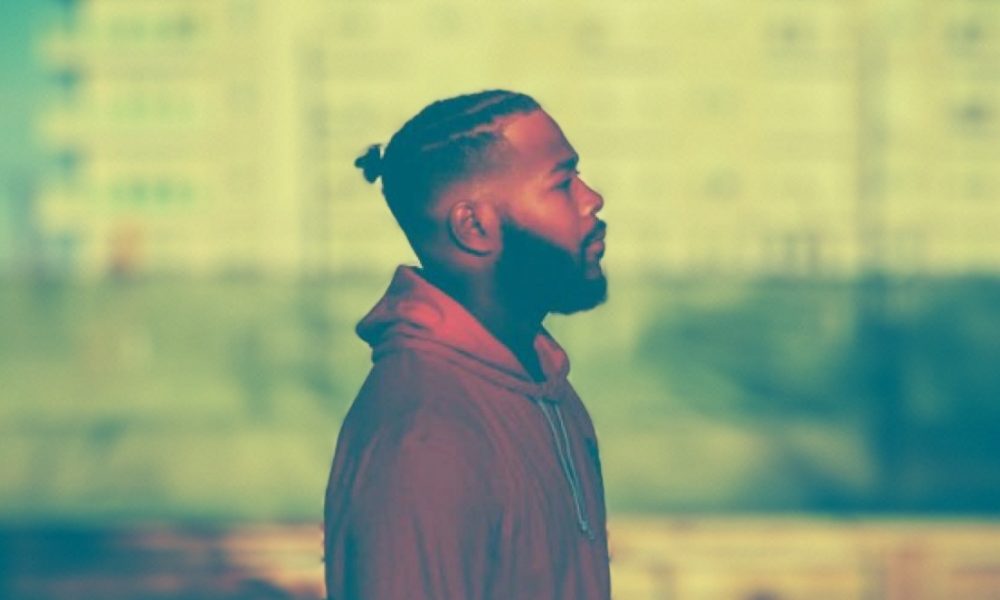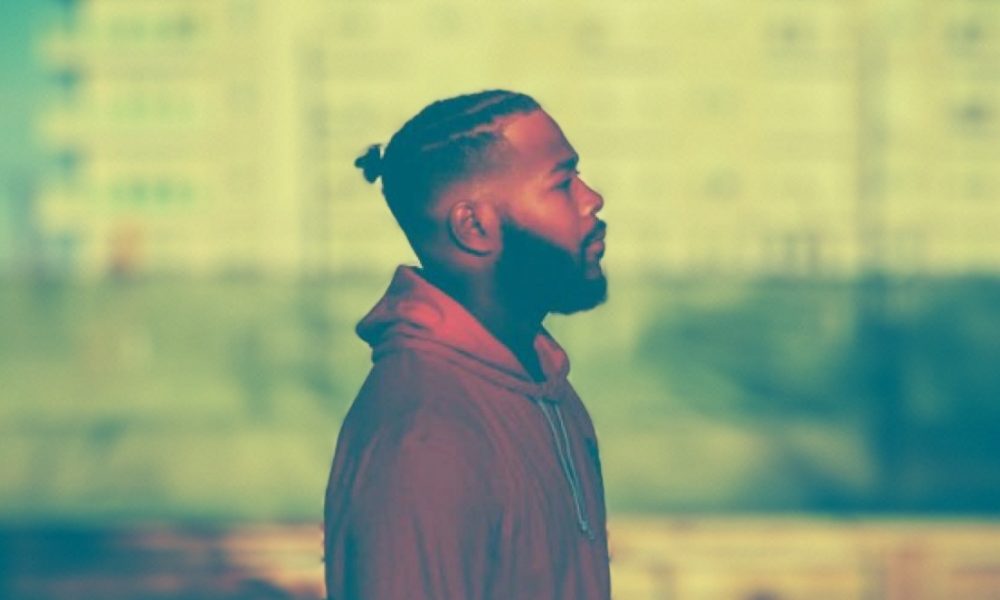 Today we'd like to introduce you to Roderick Vonn.
Roderick, can you briefly walk us through your story – how you started and how you got to where you are today.
Growing up, I was not allowed to listen to popular music. I could only listen to the things my father listened to. This made me a social outcast; I could never keep up with any trends or lingo. Needless to say, the loneliness was crushing, but this had me in my head most of the time. I would either survive because of my excitement for video games or my love of anime, also things I kept to myself for survival purposes. My love of music wouldn't come about until I was 12 years old.
I had been able to listen to some popular music at my cousin's house, and eventually, he had gotten a program called fruity loops. Back then, fruity loops were not the powerhouse it is today, and there were people who knew nothing at all about production, that would pass on a track if they knew you used that program that was probably the dumbest shit ever because all that mattered was the end result. Anyway, my cousin loved doing Jungle and Drum and bass genre's music and was also a huge fan of 2 Pac, bone thugs, Master P, Cash money, etc.
Although I got a glimpse of those popular groups, that's all that was. I, to this day, do not share the nostalgia of the era I freakin grew up in. Isn't that weird? Anyway, so I'm into Wu-tang at this time as well because one of my best friends has a brother who jams them. I think this is around the time that Wu-tang Forever came about. I try my hand at making tracks like RZA, not knowing that he was using samples, I try to make those stock sounds hit just as hard, with no luck. I had to analyze why I didn't sound professional. I eventually pick apart music, mentally and discern the parts necessary to get that thick, rich sound. The only missing ingredient was excitement. I had loved the sounds of jungle and drum and bass that my cousin listened to, and then one day I got up, and I heard, Bombs Over Baghdad. That was when my life changed FOREVER!
I was a diehard outkast fan, I retroactively went back and listened to their albums with the money I scraped together to get them. They had such a range, and I began to understand that music does not have a cage or a box that you should try to tame it into. I tried my hand at genre building, and I was able to create some sounds that I really enjoyed. I made music for me for the first time. Sidenote: Aquemini, really stuck with me because of all the old school music I had grown up on, and I didn't know hip-hop could be that too. hip-hop is the chameleon of music and people try to treat it like the McDonalds of music. Lol. It's why it will always be, and why it will never go away. It's Foundational Black American's legacy, and everyone has to sound like us to get in. I don't mean that in a derogatory way, of course, I'm just saying, hip hop is something that is primarily an American black sound, and it's amazing how much range it has. Black people are not monolithic, and it shows in our music.
Anyway, I went to the military, put music down. I had been taught that I should have something to fall back on, and the fallback became my plan A. that's usually how it goes. I noticed the shackles I had placed on myself when I saw that kids my age (18 at the time) were dying for things they didn't necessarily believe in. I refused to be one of them, so I got out on an honorable discharge and began pursuing music again. This would be my second attempt at music, and my first serious attempt at pursuing it as a career. I ended up in a rap duo called Juzcoz (Just Cause) with my friend Wil Wayne, and this is where I began to create a name for myself. This would plant the seeds that would grow into a network of friends and believers in the vision.
There were things that transpired, and a new chapter began for me, I got married, I quit music again, to maintain peace in my home, and that blew up in my face. I was depressed, etc. long story short, I got a divorce. I picked up music again, and it took about a year to get back in the swing of things, relearning songwriting, production, and learning how to perform again. I was determined to get back on this horse and try again.
Today, I am making the best music I have ever heard, and I am happier than I've ever been to. I am relying on no fallback, no plan B, and pursuing music full time. In fact, that's the name of my new project, NO PLAN B.
I look forward to presenting a body of work that tells people to pursue their dreams, to step out on faith and bet on themselves, to take whatever negative effect comes with that decision, and also to pursue the Big W as they make the smaller L's. Don't move in fear, move in boldness, and take what you know belongs to you. Your dream is a few steps of consistency and hard work away.
Great, so let's dig a little deeper into the story – has it been an easy path overall and if not, what were the challenges you've had to overcome?
If it were easy, everyone would do it. For me, it's the lack of capital and doing something out of the ordinary. We are taught to be cogs in a machine instead of building our own machine. This is safe, and you are stupid if you decide to stop being a cog. Cogs make hourly wages or salaries and must be loyal to a machine that could give a fuck about them. I'm the stupid person who thinks he can build his own cog-less machine. Lol.
The toughest part is being alone in your belief of yourself. Knowing that family, friends, etc. don't believe it as much, and thank God for the few that see the vision with you and rock with you on it. Being in the trenches of "no one owes you" or "No-one has to support" and hoping they do. Working on music and knowing that you aren't a Gary see social media guru or some charismatic person that can work a room, but knowing that you are dope AF, and the people who hear your music have not denied that. Learning that if you don't believe in you the most, no one can believe in you more.
Having relationships with friends and family strained because they don't see what you see, and every one treating what you live and die for as a hobby, that you should put away and get a real job instead. Learning how strong you are in the face of adversity, and seeing the sacrifices you've made so that you can be the person you need to be when you need to be it. This is a hard road and a heavy burden, but in the end, it will be worth it. I've performed on the same stages with a friend of mine named Lizzo, I've seen what not giving up can do.
Please tell us about your work.
I am Roderick Vonn, and I am an Artist/ Producer. I am most proud of my product, and what sets me apart is my ability to genre bend in a digestible way.
What moment in your career do you look back most fondly on?
I don't think I've had that moment yet, but if I had to choose, it was when I decided to devote all my time to the music. This was the scariest, most freeing, and all-around best decision I've ever made. It's not easy, but I'm proud of the relationships I'm building and the outcome that is bound to happen as long as I stay the course, and I don't allow anything to take you away from it.
Contact Info:
Phone: 8328190115
Email: sweatergoddxiixxii@gmail.com
Instagram: @roderickvonnmusic
Twitter: @rdrkvn

Image Credit:
Deziree Prope
Suggest a story: VoyageHouston is built on recommendations from the community; it's how we uncover hidden gems, so if you or someone you know deserves recognition please let us know here.