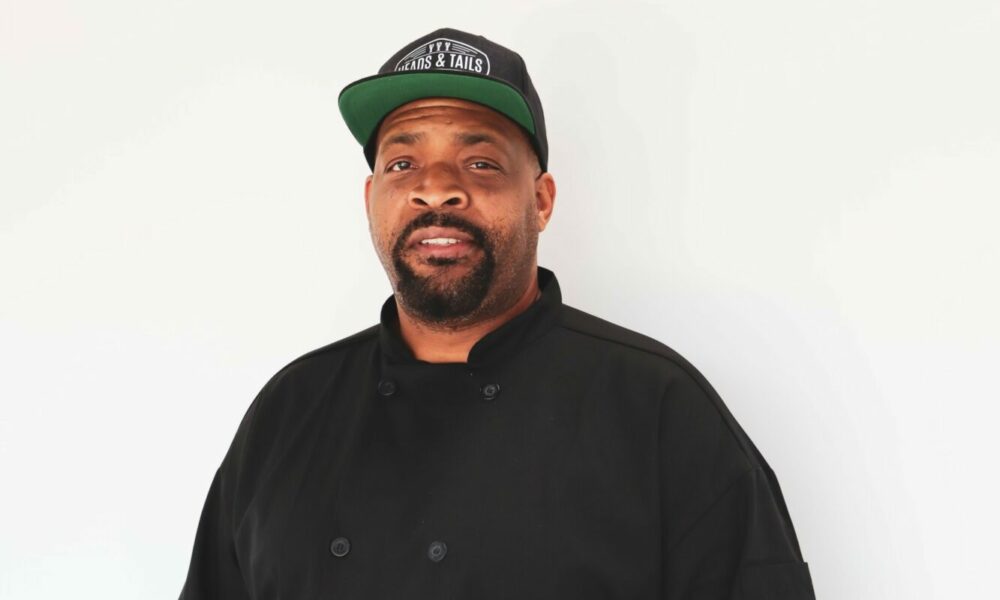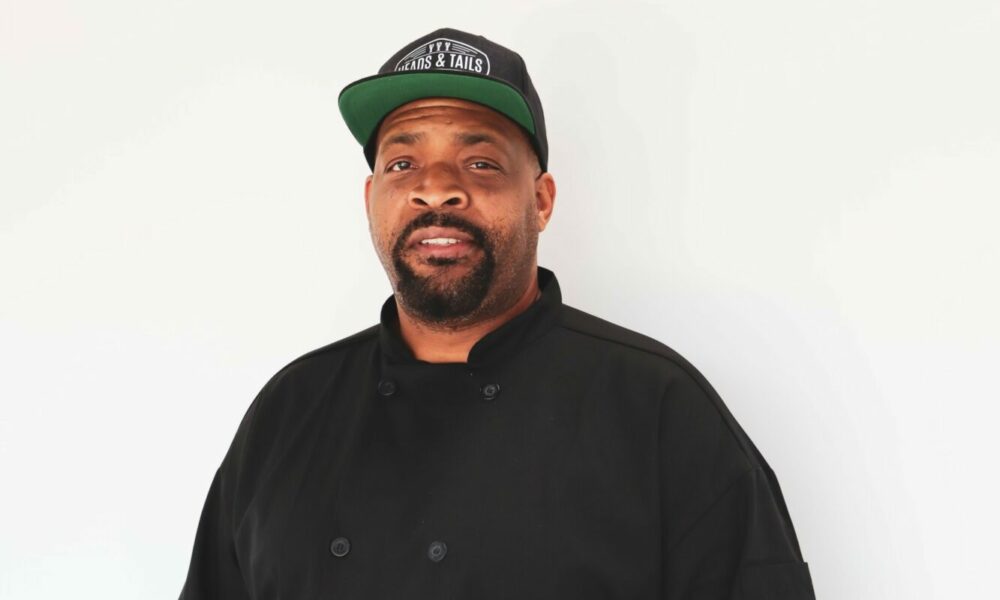 Today we'd like to introduce you to Roy Burks.
I grew up with what I consider a pretty normal life. As a kid, my sister and I were pushed by our parents to work hard to achieve goals. Missing school wasn't an option for either of us. I missed one day in twelve years, and my sister didn't miss any. My mother was an educator and education always came first. I, on the other hand, was always more interested in fitting in and being liked. 
In my early years, I definitely took the wrong approach to try to achieve that. I was the class clown and stayed in trouble. Somehow when I got to middle school, a shift happened. I took pride in being in the church choir and several pop-up visits in my classrooms yesterday my mother, made the class clown fade away. I'll never forget my 8th-grade teacher Mrs. Benka. Tell me, "Roy, you've changed so much. I was very unsure what to expect when I saw your name on my roster. From then on, sports was my outlet. I use to hate football growing up. 
Then one day in 8th grade, the high school Varsity Coach Gorka called me over and lined me up against a high school junior. This day was the worst and best day of my life. Though terrified, I easily held my own. I fell in love with football at that moment. Sadly a huge Ego started to form. Before you knew it, I was a Freshman starting on varsity. My ego was out of the roof and I had no work ethic whatsoever. I was productive using sure talent. Then the love faded and expectations seemed more like a burden. Fast forward to senior year. It was assumed I'd get some kind of scholarship. Due to lack of effort, Ego and getting into a fight, there was no scholarship. From that moment on, I felt like a failure. Football was me it was who I was. For years I basically wasted time in and out of college not being productive at all.
Then I found myself being that little boy again, dying for attention and trying to make people like me. Trying to be someone I just wasn't and by any means. I lost a lot of friends that meant a lot to me because I was so selfish. During the process of trying to please people, I realized food makes everyone happy. So I began to cook on friends' camping trips, parties, and other events. One day I joined a crawfish competition. My Ego thought, "how hard could it be." A burning desire to not fail at crawfish again took me over. From then on I competed and I won and won and won. 
Though I was successful, I never wanted to make a business out of it because I didn't want to fail and I didn't want to lose my passion for cooking. Ten years later, I found myself not happy with where I was in life, after a nasty break up an empty bank account a near-death experience. It was time I made some life changes after watching several Steve Harvey Videos on YouTube.
One night I took a specific video to heart. In this video, he explains Habukkuk 2:2 "Write the vision, and make it plain upon tables, that he may run that readeth it. 3 For the vision is yet for an appointed time, but at the end, it shall speak, and not lie: though it tarry, wait for it; because it will surely come, it will not tarry."
After watching this video, I began to write down everything I wanted, big and small. Two of my biggest things were to go back to school and get a job I was proud of that would allow me to travel and make a difference in other countries. 
Two weeks later, my company offered an online graduate program in the UK. A month later, I was offered a three-month project to work in Madagascar. It amazed me my whole life I looked for what bad was going to happen next. I had a new vision. Many people mocked me for posting quotes and thought I was being Emo. I was actually doing the complete opposite. I was finally focusing on what I wanted. My post was for me more than anyone that saw them. I began to read and listen to audio books, which never was something I was interested in. Napoleon Hill, Dale Carnegie, and many other great authors were laying the groundwork in my mind.
Then I stumbled upon my favorite book "Breaking the Habit of Being YOURSELF" by Dr. Joe Dispenza. This book made me realize how my whole life I created the issues I had by having a Negative mindset. This drove me to dive into my list even more. From charity events in Houston to support several groups to doing more school after completing the Graduate program to dropping the fear of opening a restaurant. 
When the opportunity came to open a restaurant, I jumped quickly to say "NO." Then I sat for not even 10 minutes, then messages and challenges from all the books I had been reading told me to pick up the phone and say, "you know what let's do it". I had no clue how I was going to do it, but my mind was made up. I began cooking crawfish again after two years of not cooking and quickly realized it was the right choice. I'm now the Owner and Operator of Heads and Tails Seafood and excited to open Summer of 2021. Over the last three years, I have reached more goals and been more product than the previous 15. Simply writing the vision to make it plain to my eyes. State to myself what it is I want to accomplish so that I may challenge myself and hold myself accountable to make these wants happen. It took me many years to learn that only I control my destiny. Our choices and, most importantly our MINDSET dictates what comes of us. In the words of writer and motivational speaker Dennis Brown, "The only difference between a good day and a bad day is YOUR ATTITUDE,"
I'm sure you wouldn't say it's been obstacle free, but so far would you say the journey has been a fairly smooth road?
It has definitely not been a smooth road. Due to many decisions, I was homeless and wouldn't ask for help from others because of my Pride. I would go days without eating or really knowing where I would sleep. Taking showers at the campus gym and pretending like all was well.
Appreciate you sharing that. What else should we know about what you do?
I've been in Oil and Gas for 20 years. Luckily was introduced to the business by my father. I'm currently a Subsurface Geoscience Technician. 
Alright, so before we go, can you talk to us a bit about how people can work with you, collaborate with you or support you?
I've always enjoyed teaming up with others and giving back. I plan on having many events to raise funds for many causes. If anyone has that same vision, I'm always open to collaborating. To me support comes in many forms. Of course, I'd love everyone to stop by Heads & Tails and grab a bite to eat. Support also just comes from spreading the word and words of encouragement.
Contact Info:
Email: Roy@headsandtailshtx.com
Instagram: @headsandtailshtx
For all PR / Media inquiries :
Christina Truong
832.692.2099
Christina@openlockmarketing.con
Suggest a Story:
 VoyageHouston is built on recommendations from the community; it's how we uncover hidden gems, so if you or someone you know deserves recognition please let us know 
here.